I arrived to Paris. It was the weekend, calm and relaxing and I thought before starting my hectic week, I should escape out of town to enjoy some serene time away from daily rush, phones, Internet, meetings... A vacation long over due. I thought why not head down to Disneyland, especially that they are now celebrating their 20th year anniversary.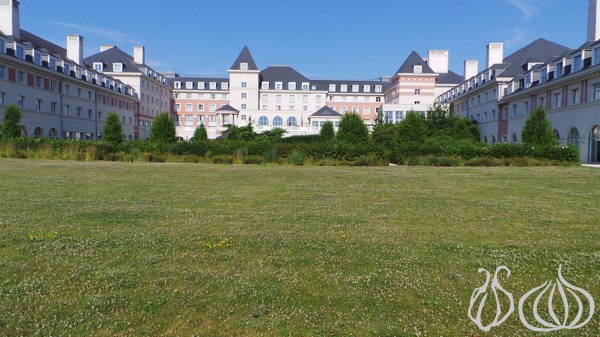 Just a few kilometers away from Disney, in the hotel park separating Val D'Europe from the park, stands the Dream Castle Hotel, which occupies a large area of land in the middle of Marne La Vallee greenery. The 4-star Dream Castle Hotel is a Selected Hotel of Disneyland® Paris which provides numerous services like a free shuttle for the parks, a Disney® shop, tickets for the parks at the reception, Disney express service and much more! I looked up for a four star hotel and I landed on this one.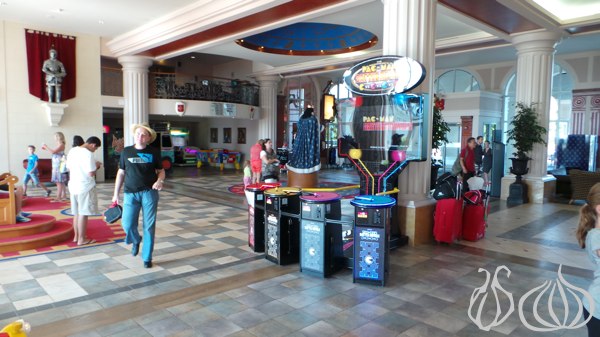 Let me tell you that the first impression is not a great one. I entered a large lobby filled with games! "What the hell" is this an amusement center or a hotel lobby? Arcade games cover all the empty space making it hard to walk around. A Disney shop, a sales vitrine and a drinks dispenser express anything but a four stars hotel standard. I do understand that we're in Disney and it's a hotel for kids and their parents, but I was not expecting this much. Reaching the reception, I was welcomed by a trainee, a kid who knows nothing about the hotel industry. Many questions were left unanswered, especially the one about any affiliate millage program. He looked at me and said: "What is millage? Affiliate? We work with reservation companies!" Even his manager had to call someone to ask about that.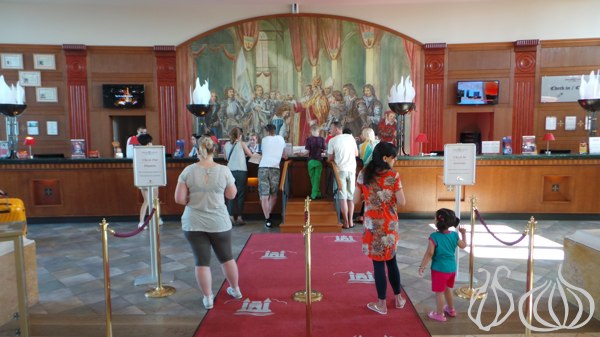 The hotel services:
A 24h reception desk
Breakfast is served from 7am until 11am on Level 0
A buffet for lunch and dinner are served every day for 29euros
The Excalibur bar is open from 11am up until midnight
Spa, pool and jacuzzi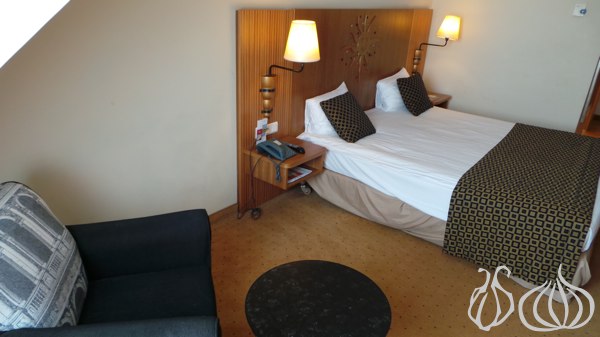 The room amenities:
Double bed
Hypoallergenic blankets and pillows
Flat-screen TV
Internet access
Coffee & tea making facilities
Minibar (call to fill in)
In-room safe
Bathroom with bathtub
Body care products from L'Occitane
Hairdryer and beauty mirror
Individually controlled air conditioning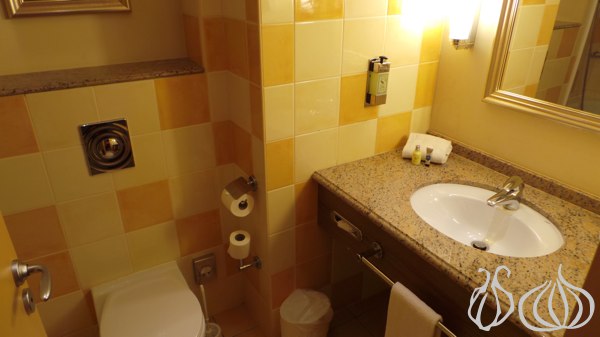 I woke up the next morning for breakfast. I went down the stairs to be welcomed by a long queue. Complementary breakfast for all, you hear... Didn't expect it to be like a barn!
I waited in line and as I approached, the view to the inner chaos started appearing. Wow! Hundreds of guests running over one another, devouring what is left of the buffet. A hurricane of hungry people leaving the place like a pig sty. One single waiter walks around and clean up after them.
I sat on a square table that was dirty, no cutlery around, sugar mess everywhere, I just didn't want to imagine the rest. I stood up and walked towards the buffet trying to find an empty spot to pick something up to eat. I instantly changed my mind! Dirty plates, dirty serving spoons, empty serving bowls and those that were emptied by the minute. Let's start with an Espresso, I said to myself: I grabbed a white cup to discover yellow spots on: Yes, unwashed eggs.
Let me open a parenthesis here: I understand that it's a Disney hotel, where mainly kids are welcomed, but believe me there is a minimum. A minimum of cleanliness, or respect and organization to handle the kids and their inattentive parents. Parents eat, leaving behind the kids to break what's left standing.
Let's "TRY" to eat:
Six baskets of croissants (3 choices)
Six buckets if corn flakes (3choices)
Four jars of jam
A bread section with different kinds of trench and square bread
Yogurt
Fruits
Two coffee machines
Four orange juice machines
A cheese and cold cuts section
Ready to eat vegetables cut in cubes
Eggs, bacon, hotdogs, chips and cooked ham
I honestly couldn't eat other than some croissant, which was chewy, dried out in the cold, which were obviously prepared the day before... I think I'll skip the rest.
More is yet to come: The next day, I decided to have myself a beer at the bar. I sat outside, in the corner after searching for a table for 10 long minutes. A fully booked hotel that can host up to 250 guests, has only 10 tables on the terrace during summertime. Ordering a beer is almost impossible as the waiter passes every 20 minutes. At 11:30pm, waiters started wrapping up everything as they were in a hurry to leave. I had to sit on a plastic bench since the cushions were already removed. Two waiters served me that night: a beer each. I had to pay each individually. LOL! they didn't accept to get paid at once. Waiting for more was on the menu.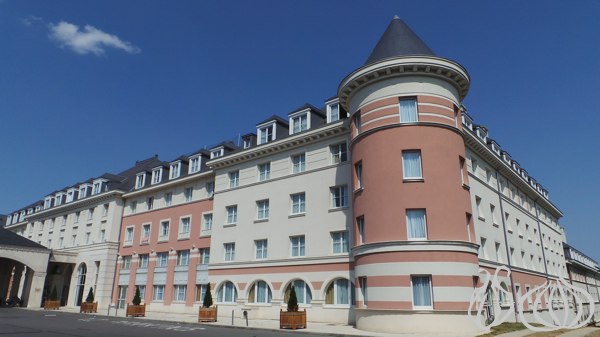 The minuses:
Small rooms, decorated in brown dull colours

Extremely small bathrooms, looking very old
An empty mini bar
Stingy bathroom amenities
Kids everywhere, a pool I couldn't even approach. Create special sections for them and others for adults
An unpleasant lobby filled with kids and games, even though a room is prepared for that matter in the basement
Gaining more money is the management ultimate dream
Recommended by Trip Advisor? LOL again! I don't know if I'm expecting a lot from a tourist hotel designed for kids and their parents or that there is a minimal international standard to abide by especially if they claim to be a four star hotel. I don't know other hotels around, but this is not one of those I'm coming back with my family anytime soon.