Dubai based luxury chocolate and confectionery brand Delice, just launched at the most exclusive Chocolate Room in the world at Harrods' London. Delice has confirmed that the London based luxury store will become the city's sole retailer for this Mediterranean inspired collection of confectionery, delicately handcrafted by its team of connoisseurs in Dubai.
A unique brand that combines French classics and distinctive opulent ingredients of rosewater, nuts and fruits from the Middle East, Delice blends two cultures with its outstanding innovative designs and premium quality. A rich assortment that comprises of luscious marzipan, sweet pâte de fruits and rich, velvety chocolate, Delice is one of the only six chocolate brands in the world available at Harrods London. Its presence in Harrods VIP Room is a true testament of brand's commitment to deliver highest quality of natural ingredients, outstanding customers care and luxury packaging to elite clientele the world over.
A flamboyant array of ingredients including ganache, hazelnut paste, praline and marzipan further complemented with traditional Mediterranean flavors of mint tea, fresh roses and pistachios bring east and west together through a party of flavors in one bite. Available in different combinations and sizes Delice makes perfect gift option for the most discerning. Prestigious 24-carat gold plated boxes, mini majestic theatrical wooden Swarovski crystals boxes or the exquisitely designed Crystal White Coffret with Swarovski crystal bands offer luxurious packaging solution for any occasion. Delice Collection is now available across its luxury stores - Dubai Mall, Grosvenor House, Marina and Deira, Opp. Deira City Center. International locations now include Armenia, Bahrain and London.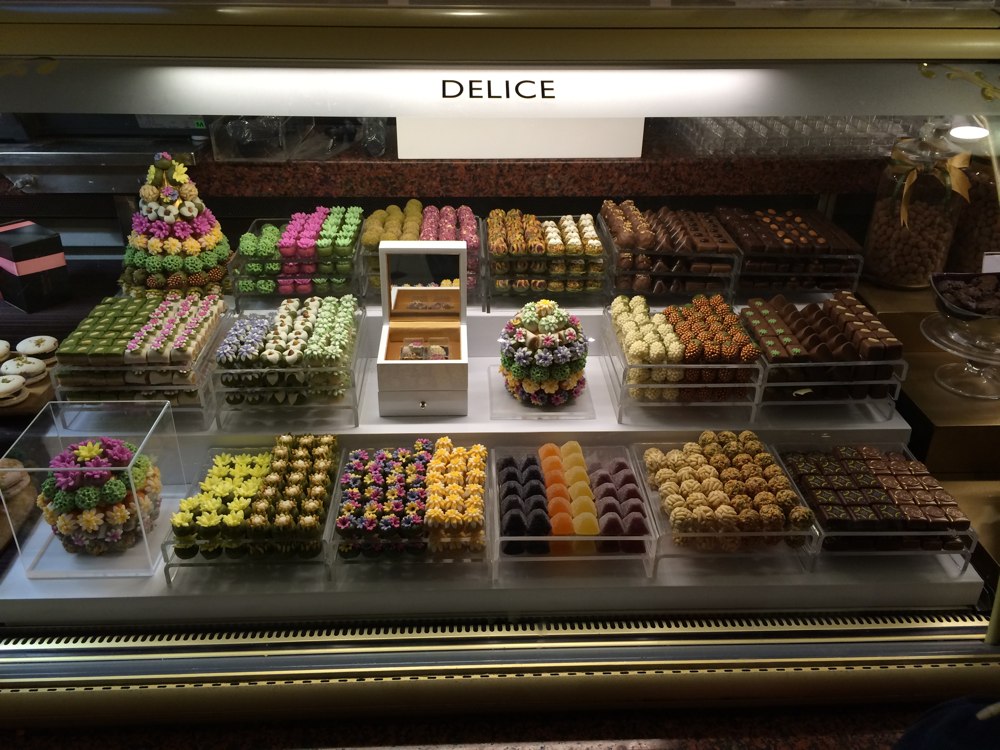 About: Launched in 2004 in Dubai, every taste of Delice evokes a sense of reminiscing. For Tunisian born, Jalel Ghayaza, Founder of Delice, every bite is an intense recollection of childhood memories of traditional culinary stories that have become his family heirloom. Secrets of traditional ingredients have been handed down for generations and today have been added into contemporary and innovative designs making Delice Chocolate a form of confectionery art. Unique combination of chocolates, macaroons and sweet indulgence of dark, milk, white, fruit flavored and sugar free chocolates, as well as a range of stuffed dates makes Delice a treasure trove for luxury stores and 5-Star Hotels all over the world.