Craving a crepe, Mathieu was the obvious choice so why not get one to work. I've got introduced to Mathieu this summer while walking through the alleys of The Restaurant Festival and here comes a kiosk, like any other kiosk, pretending to serve Lebanon's best crepe and indeed it is. A French crepe like no other from the first to its last bite.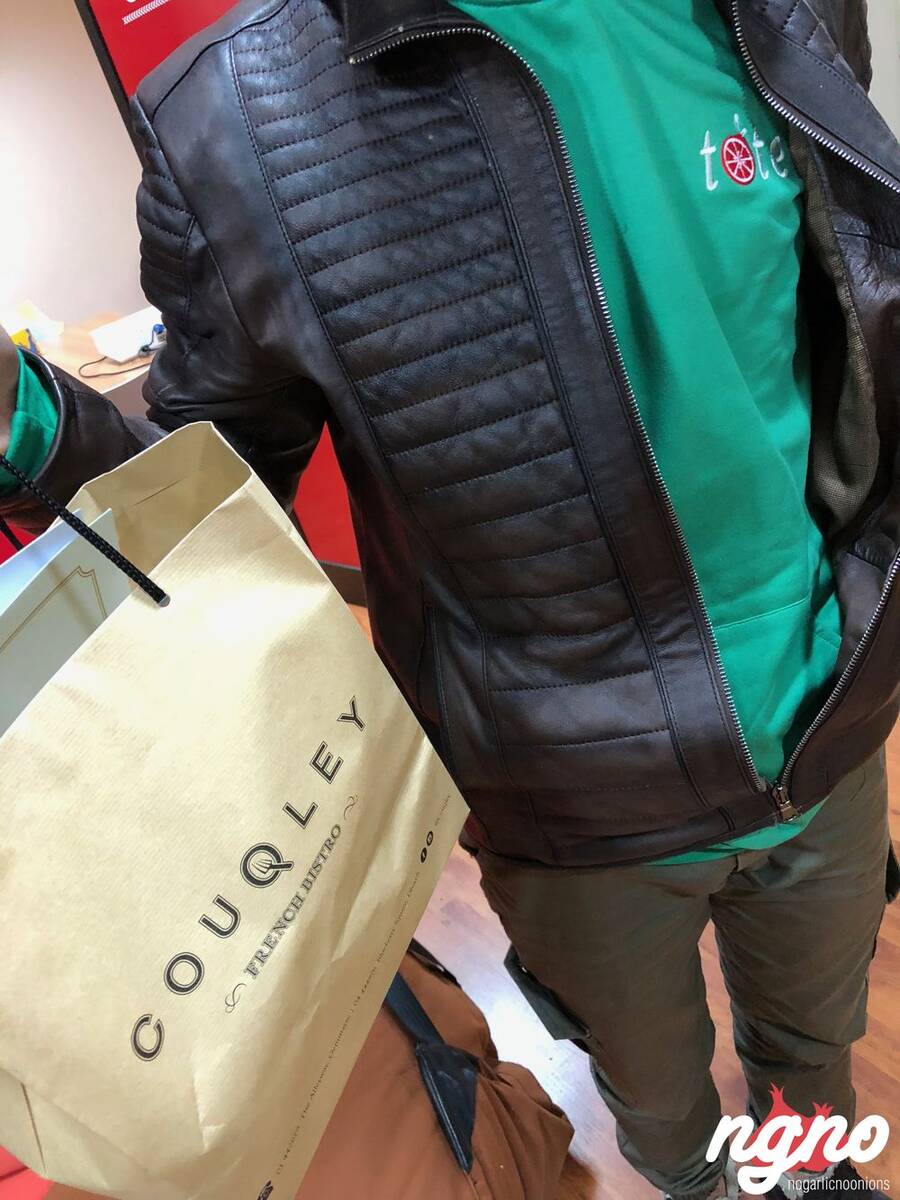 Mathieu is a real French crepe like the ones found in Paris and probably better than many. I love the dough, thick yet not chewy and not sweet, buckwheat dough that toasts while baking, giving it an exciting toasting flavor.
Today's order:
Montagnard - fromage, jambon /dinde fumé, pomme de terre, salade, mayonnaise.
Œuf Jambon, Fromage - œuf, jambon /dinde fumé, fromage, ognons, salade, tomates - With Jambon - Without onions.
Œuf Et Confit D'Agneau - œuf, confit d'agneau.
La Libanaise - halloumi grillé, nutella
Noir Orange - chocolat noir 70%, écorces d'orange, cointreau.
Even though I waited thirty minutes before eating them, I enjoyed them, and this is rare; a cold crepe, not chewy and not breaking like a biscuit with the ingredients still fresh and flavorful is indeed rare. The minced lamb is good, unique and different from usual crepes. The one with mashed potatoes is not my favorite but interesting to try. The best one is with eggs and smoked ham; yummy! I don't recommend the sweet ones who arrived hard, but I'll surely try the Halloumi and Nutella in store one day.
"Toters" is the new delivery app which brings you any of your cravings straight to your office or Home in less than an hour. It's simple; open the app, register, confirm your location and order from a wide selection of more than a hundred and fifty restaurants. You get to pay an additional $2 per delivery fee which will be applied to your bill.
Getting a delivery delay, the professional staff at Toters called to apologize.
Good to know:
Toters have more than a hundred delivery motorcycles.
Orders are sent in the same way UBER operates: the company can track the drivers and their route.
Check your order status and follow its route.
Toters deliver in their branded bags.
Rate your delivery and get points; eventually having the delivery fee reduced or removed.
Couqley, Mathieu, Casper&Gambini's, vegetables, cakes… you can even order ice cream!
Enjoyed my meal and loved the service, let's order again!
Two days afterward, I felt like having a real steak, yes, delivering steak and fries to the office is now possible. You can order from Couqley, and this is what I did. Steak with fries and a start of your choice at $23. Couqley even called to inquire about the meat cooking which I like Medium. Receive a bag from Couqley, a placemat, a box filled with meat and fries, a box for the salad and two bags of cutlery. Loved it! The fries, the meat, the goat cheese quality; two thumbs up for delivering such a
Ice cream, let's do it. Oslo delivers its unique giant Macarons which are LBP4,000 more expensive than having them in store. LBP12,000 for a four bites ice cream which is one of the best in town indeed but way overpriced. When you are craving ice cream at work, there is a price to pay; I think of it as a one hour drive and parking hassle to get when someone can get it for you.
Delivered in a cheap bag supermarkets stopped using, Oslo's customer care is dramatically wrong and deceiving. A cheap bag, no protection, melted ice cream! Come on! When you pay 8$ for the piece, you expect at least more respect. What a huge difference between Couqlet and Oslo.
Now for the taste! OMG! Orgasmic. The chocolate macaron is excellent; the coffee macaron is outstanding. A real marvelous creation no-one else could come close to. Oslo's counterpart in the USA doesn't do them as good as Oslo in Beirut.
Loved the experience, loved Toters… I'll be eating out without moving from the office every day!