Yes, Ghattas again. I went there sooner than I had expected. After reviewing the box of Fatayer I received, I decided to visit the place for myself and further discover what everyone talks about: "Ghattas four different kebbe choices".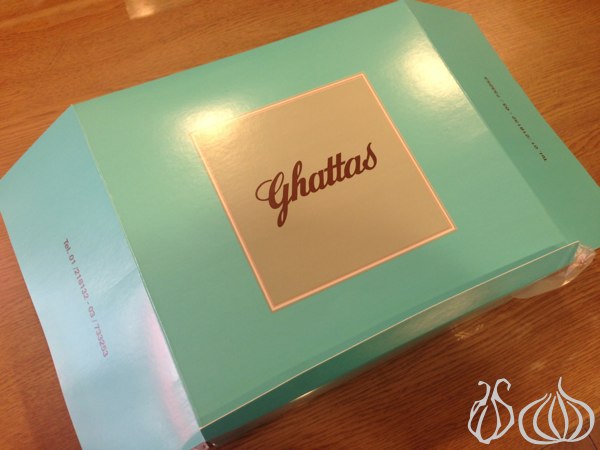 Ghattas has been known for making a wide choice of Lebanese traditional bites including the one like Kebbe, Fatayer, Lahme Beajine to name a few, as well as other mini bites like pizza...
Inside their small shop in Achrafieh, Jean and Roger don't rest a minute from answering phone calls, one phone call after the other, nonstop. Orders and delivery requests don't seem to stop all day long. Throw a quick look at the kitchen hidden behind and you can see where all the fresh products are being prepared freshly on spot.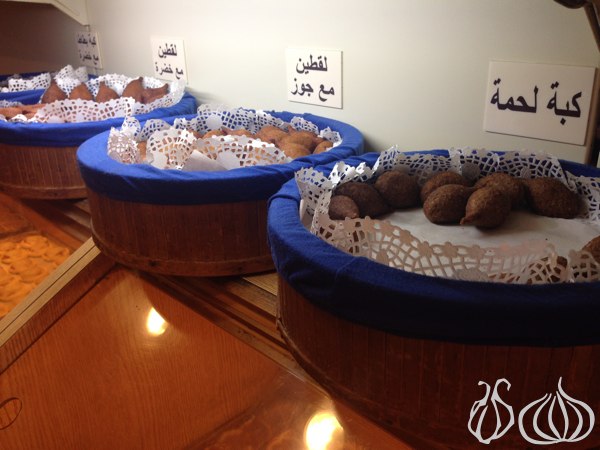 My interest today is their Kebbe. Most of us known what kebbe is. For centuries, this dish has been popular in the Levantine, but are we familiar with the wide choice of possibilities of kebbe dishes out there? Ghattas has been know to serve different kinds of kebbe for a long time and it seems that this has become a trend lately. This culinary trend is expanding around the country.
Orfali, in Sodeco,
for example, has introduced 11 different choices of which include sajiyeh, lebneniyeh, labneh, debs el remman, peanut butter, pistachio, tajen, la2tine, batata, lkarazieh…
Kibbeh or kebbe is a Levantine dish

 

made of bulghur, minced onions and ground red meat, usually beef, lamb or goat. The best-known variety is a torpedo-shaped fried croquette stuffed with minced beef or lamb. Other types of kibbeh may be shaped into balls or patties, and baked or cooked in broth.

 

Kibbeh is considered to be the national dish of Lebanon. In Levantine cuisine, a variety of dishes made with burghul and minced lamb are called kibbeh. The northern Syrian city of Aleppo is famous for having more than 17 different types.

 

These include kibbeh prepared with sumac, yogurt, quince , lemon juice, pomegranate sauce, cherry sauce, and other varieties, such as the "disk" kibbeh, the "plate"kibbeh and the raw kibbeh.
Ghattas Kebbe choices: 
Kebbet Batata: (Potato Kebbe) Filled with a rich mix like capsicum, carrots, onions, walnut, sumac, soy sauce and potatoes. This unique Kebbe is like no other on the market and does not contain meat inside. Every ingredient is clearly felt and fully enjoyed.
Kebbet Laktin with Vegetables: (Pumkin Kebbe) Filled with spinach and hummus. It has a lemony taste and a crunchy feeling. This is one of the most famous bites at Ghattas that's mostly sold during lent period.
Kebbet Laktin with Jouz: (Pumkin kebbe with walnuts) Walnuts, onions and summak. Soft kebbe that melts like butter with a slight after crunch of the walnuts. A pleasant sweet aftertaste is clearly felt.
Kebbet Lahme: The best part of this Kebbe is that it has a rich condensed filling and can be enjoyed both hot and cold. The meat used is from a very good quality
What I liked about Ghattas's kebbe is that they taste good cold as they do hot. Great quality meat, clean, non oily, soft and to be enjoyed as is. Richly filled, these bites are interesting to try!
Is Kebbe the next big trend in Lebanon? Let us wait couple of months and see.