St Patrick's Day, March 17, is a day where everyone goes green in celebration. St. Patrick's Day is celebrated in the whole of Ireland in honor of St Patrick, the patron saint of Ireland. St.Patrick's Day is celebrated with parades in the large cities, the wearing of the green and drinking Guinness (traditional drink of Ireland). NGNO doesn't need a reason to celebrate... we're joining the parade... Happy St Patrick's Day to all... and here are a few things scouted online that you might like - from sweets, smokeless cigs to whiskey, lets see... McCafé Shamrock Shake
Smooth and creamy mint flavored shake topped with whipped cream and a cherry. But only for a limited time.
Lucky Charms: Everyone's favorite cereal has rolled out a special-edition version of the cereal for St. Patrick's Day - all the marshmallows are transformed into clovers. Beginning St. Patrick's Day, grown-up cereal lovers can download the free "Chase for the Charms" app and step into augmented reality as a super fan chasing after Lucky the Leprechaun to capture his charms.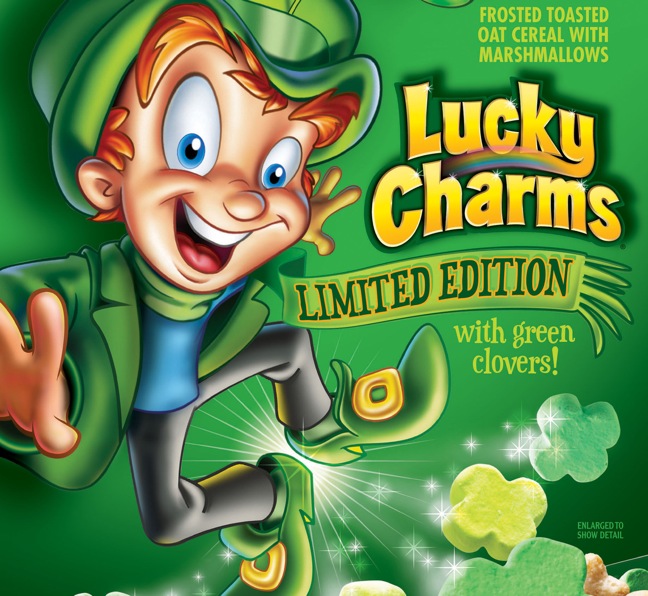 Jameson Irish Whiskey: On the occasion of St. Patrick's Day, David Smith, a traditional glass artist, has designed a special limited edition bottle for Jameson Irish Whiskey. This creation with baroque accents embodies the craftsmanship of David Smith, an art similar to that of Barry Crockett, master distiller of Jameson: it is assembled of different eaux-de-vie and triple distillation gives the Jameson whiskey all its richness, its purity and unique "smooth". The new bottle will be available from March.
V2 Cigs: Everyone's trying to quit smoking especially that Lebanon has joined the civilized world in banning smoking in public places. Many we see are smoking these smokeless cigarettes. If you want to celebrate the holiday in style, try these V2 Cigs...
Any other ideas?