Who hasn't heard of the Fifty Shades of Grey trilogy... if you haven't read it, I'm sure someone you know has... But the story here is that E.L. James, the author of Fifty Shades of Grey has launched a new collection of wines. Named after her best-sellers, James has launched a duo of white and red wines. Fifty Shades or Grey which she "personally blended" with California winemakers from the North Coast.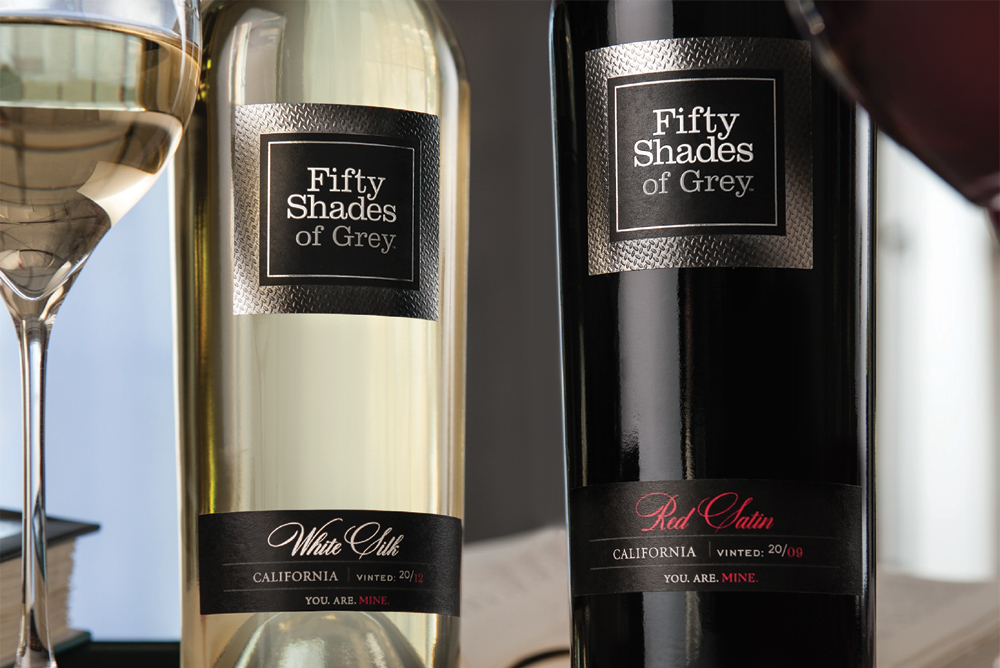 "Wine plays an important role in Fifty Shades of Grey, reflecting the sensuality that pervades every encounter between Anastasia and Christian. I've always had a penchant for good wine, so helping to create the blends Red Satin and White Silk felt like a natural extension of the Fifty Shades Trilogy. I hope all of you curl up with a glass to savor the romance and the passion."
With the tagline "You are Mine", the Fifty Shades of Grey Red Satin is a blend of Petite Syrah and Syrah and is described as having notes of black cherry, cocoa, caramel, vanilla, leather and clove. The wine is aged in French oak barrels.