Opened in 1997, Al Erzal restaurant has been known all around the country for its simplicity, its fresh produces and its middle fire place that gathers friends all year long. If you're coming back from a long day skiing or maybe just need to relax after busy hours at work during summer time, Al Erzal is the meeting point of the Keserwan inhabitants as well as many other Lebanese from different regions seeking authentic and simple food served in a non sophisticated way.
Take the road up to the ski slopes and after passing the Hrajel village roundabout, you will come across Jalset Al Erzal to your right. An old Lebanese-style house built in a circular shape around a middle chimney. Wooden tables, wooden chairs, wooden floor, wooden decoration, wooden ceiling... You are surrounded with materials that will make you feel continuously warm.
"Do not expect too much. Enjoy its simplicity"
As you enter the place, waiters run with a smile to show you to your table. You don't have a choice, everybody smokes. A shame, yes, but you would have to smell their smoke and feel it leak into your clothes. Afterwards, the head waiter comes for the order. No menus are needed as the items are very simple.
The menu choices: Labneh, Hummus, Cucumbers, Tomatoes, Charcoal Grilled Potatoes, Scrambled Eggs with Awarma, Goat Cheese, Markouk Bread, Grilled Meat and Chicken skewers, Zaatar and Cheese Mankouche and Mint Tea.
We usually order everything except the meat and chicken. Believe me you will be full with the organic fresh produces without ordering more...
I really love the simple food:
Fresh Labneh from the village

Fresh and crunchy vegetables like you never tasted before
Local goat cheese has nothing to do with the known French one and is a must try
Their Saj sandwiches are very tasty
By the minute Saj bread is served hot
The potatoes are so good that I eat them as is with their skin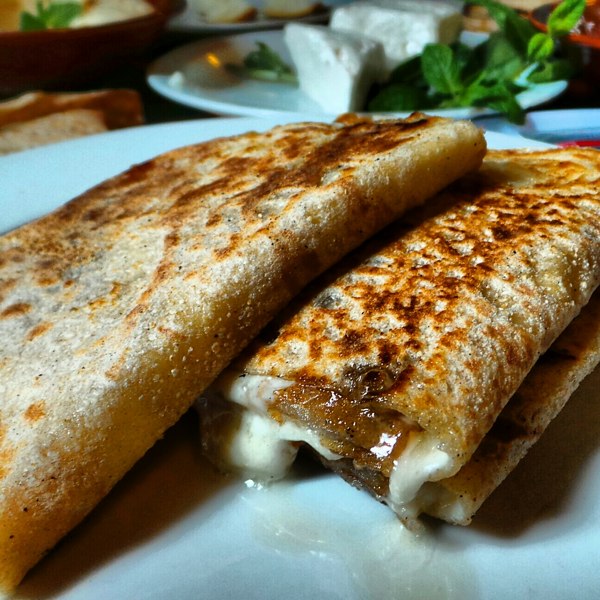 The pluses:
It is very cheap. 25,000L.L per person and that's if you really eat too much

Come as you are as the place is so simple and down to earth
The food is really very tasty
Pay attention and prepare yourself:
Smoking is allowed

80% of the guests smoke the Shisha. Please people be civilized and respect the law.
The waiters have no know-how whatsoever
The place can look dirty but it's not. Imagine yourself in a scouting camp.
You will pay for the water bottle that's already placed on the tables, even if you don't open it
The toilets are dirty
Al Erzal is a must try at least once in a lifetime. Let me know what you think.