Lisbon Portela Airport
, is an international airport in the city of Lisbon, the capital of Portugal. In Portuguese, it is called 
Aeroporto de Lisboa
. The airport is the main international gateway to Portugal and a major European hub. It is one of the largest and best equipped airports in Western Europe for maintenance,
navigation and air traffic control,
and passenger service, having been nominated as Europe's Leading Airport for five consecutive years in the World Travel Awards.
In 2013, the airport handled 16,024,955 passengers and 88,459 tones of cargo.
What started off with four runways has soon expanded and currently has sixteen jet ways. Portugal was a neutral country during World War II and therefore the airport was open to both Axis and Allied forces during this period. Since then Lisbon Airport has undergone upgrades on several occasions with major airlines using it over the years. 

Lisbon Airport is located 7km north of the capital Lisbon. This strategic location makes it easy for you to get to your hotel without much of a hustle. The airport handled over 13 million passengers in 2009. The strategic location of Lisbon Airport gives it an edge over other airports not only in Portugal but also in Europe at large.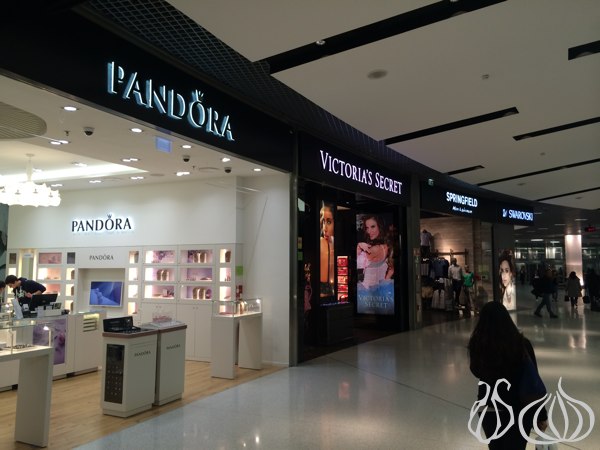 Eating and Drinking

The airport contains several restaurants where one can grab a meal as they wait for their flight or to be picked up. These offer a wide range of meals catering for a wide range of people's tastes. There are also snack bars where one can grab a quick snack. Cafes and fast food outlets can also be found in the departures area. 

Money and Finances

In both the departures and arrivals areas one can get bureau de change services in case one needs to change currency while going into or out of the country. Lisbon Airport also contains banking facilities with several ATMs also present within the facility. 

Shopping

When it comes to shopping facilities Lisbon Airport has several shops where you can purchase that item you forgot to get during the trip. There are also duty free shops where you can pick up a gift item or two. The shopping facilities within the airport offer many commodities ranging from jewelry to books. 
The Shops:
Absolut Beauty

Accessorize
Adolfo Dominguez
Artesanato do Aeroporto
Betrend Store
Burberry
Chili Beans
Chocolate lounge
Cores Doces
Desigual accessories
Divers
Dreams gourmet
Duty free store
Ermenegildo Zegna
Fashion gate
Fnac
Football gate
Geox
H Stern
Harrods
Hediard
Imaginarium
Just Luxury
Lacoste
L'Occitane
Mont Blanc
Pandora
Portfolio
Ralph Lauren
Relay
Salvatore Ferragamo
Springfield
Stone by Stone
Sunglass Hut
Swarovski
Swatch
Travel and Business gate
Tumi
Victoria's Secret
Welcome Flowers
Women's Secret
Food and Drinks:
Air Tasty
Buondi Cafe
Cafe Cafe
Clocks
Cockpit
First Cafe
First Class Cafe
Food gallery
Go To Cafe
Grab and Fly
Harrods
Heineken Grand Cafe
La Pausa Restaurante
La Pausa Self Service
McDonald's
My Bistro
Natural Break
Ola
Oregano
Pans & Company
Passeio Antigo
Pizza Hut
Slice
Spoon Cafe
Starbucks
Tasty 2 Go
I enjoyed this airport and its diversity of shops and restaurants. The best part is the kids corner, microwave and special kids items dispenser  I spent more than three hours around the airport without a minute to visit the lounge. If you're visiting Lisbon, now you know what to expect.