So, this is how the story all began. I was supposed to come back at 04:30pm onboard Air France, a flight I look forward to since all the planes leaving from Paris to Lebanon are catered by a different starred Michelin chef every month. But a quick change of plans and here I am onboard a MEA flight back to my hometown...
We hear people saying around the country: "I like MEA", "Air France has a European standard", "We are proud of our national carrier", or "The hostesses of MEA are really bad"... Gossips and never ending stories...
Both have positive and negative things... But which one is better? Find below a detailed comparison between Business Class flights on AirFrance and MEA... Flights I've been taking twice a month for the last two years or so, from Beirut to Paris and back.
The plane: a Boeing 777 vs. an Airbus 330-200
On mainly all levels, when it comes to comparing the plane itself, MEA flight is better. On each row, the plane has six seats compared to seven on AirFrance, giving you less space on the second. The distance between the seats is larger. Up to 15cm more onboard MEA. The screen, as well, on MEA is much bigger. A movie is enjoyed on a 16x9 format without having to focus for details to appear as you are obliged to do on AirFrance. Even more, the main open space facing the plane's door makes the business class area look wider, brighter while eliminating all claustrophobic possibilities.
As for the AirFrance pluses, the space is cozier with a feeling of privacy. You are less exposed to your neighbor. A bottle of water is also offered in a slot specially designed for it. As for the cabin, it looks much smaller with a separator inside the business class. Too tight and too claustrophobic.
MEA wins this round
The seat:
That is one of the most important points. When you are traveling on flights for more than 4 hours, sometimes you just feel like sleeping. Onboard MEA, the seats are just great. Reclining up to 180degrees, those beds are wide and take a position close to being horizontal
As for the AirFrance seats, they slide under the passenger's chair in front of you giving it a steep position of a slider. Every time I sleep on those I wake up close to reaching the floor. On another hand, since they slide under the other seat, your tows get stock between the bed and its envelop. Don't think for turning around while sleeping, it is impossible.
MEA wins this round by far
Welcoming onboard:
The problem is still the same onboard MEA. The staff is rigid. Good morning and that is it. I'm not saying that they are rude, but they do not welcome you into "your" plane but into "a" plane. There is a homey feeling missing somewhere. The staff is programed to serve lunch or dinner and that's unfortunately it.
Onboard AirFrance, you will feel pampered to the highest levels making you literally and emotionally fly as the plane is going higher over the clouds. "Good morning sir","I hope you're having a good day and that you will enjoy our flight", "How can I serve you?"... The welcoming aura, the staff dissipates around makes you forget about all your problems. It's not only having to move from a city to another but to really live an unforgettable experience. Since there is a partnership between the two airlines, how about all of MEA's staff try AirFrance just once and see what I am talking about?
Air France wins on this round
The food:
Both have good, well prepared and mastered dishes. I enjoy the silver cutlery, the porcelain plates, the white table cloth, the tissue napkins and the choices. But, the main interesting plus is the starred chef menu available on all the planes leaving Paris onboard AirFrance only. You will have the chance to really enjoy a unique creation prepared the fine dining way. Coupled with a variety of French wines, your meal is an experience you'll be wanting to repeat as often as you can. To make a long story short, food and drink onboard AirFrance is better.
Onboard MEA, we have been eating the same food selection for the last ten years or so: finally a new catering company in Paris has been appointed and you will be noticing changes as of your next flight. A plate of beef served with rice, another of fish with pasta and a third of chicken with purée. But the same salmon starter is still there, which I've been eating again and again; with the coleslaw salad that comes with it. This is the best part. lol
Air France wins this round
Pilots:
MEA pilots and copilots are the best this world has to offer.

Dear Pilots, Lebanon salutes you. Salutes your courage, your professionalism and all your skills put to make everyone onboard just safe and happy...
Onboard Air France, since there are hundreds or even thousands of pilots. They don't seem to work as a team or a family under one company. Takeoff and landing skills differ from one flight to another
MEA wins on this one
The Service:
The problem is simple to solve: Dear MEA crew, treat every passenger as if they special. Look at him, talk to him, smile at him as if he was the only one on board. Hand him the menu personally and not have them passed by one passenger. Make sure to lay the table cloth for every single person. Focus on your moves and let them be smoother and slower. We are not in a hurry here. Your heavy steps are felt in our backs. Breathe and move calmly. We are here to stay for four hours, time will be passing slowly. Let's enjoy it together.
As for AirFrance, nothing is to be said about anything. Calm, relaxed, professional, smiling, welcoming, attentive, listening and mastering the art of serving and making passengers just happy. They walk smoothly, make sure to give you all the attention needed and focus on smiling continuously for four hours.
Air France wins this round
The details I enjoy here and there:
Middle East Airlines:
Nespresso to finish your meal
Wine glasses are real ones not a water glass filled with wine
The cutlery is wrapped with a nylon bag followed by the table napkin
The table cloth, thick and large is nice. Not white like that on AirFrance but blue with the logo imprinted
The headphones even though I never use them come in a sterilized package packed for an individual use
The choice of cheese after every meal is amazing
AirFrance:
Food is unique
Wine is awesome
You don't feel like anybody else, but as if you're the only one onboard
Fauchon: Chocolate and tea accompany you on every flight
The cabin air is cleaner
The staff:
AirFrance staff is amazing. As for the MEA one... Let's just say they need to work, and urgently, on obtaining some international standards. Let me make it clearer: A service onboard Air France is like in a stared michelin restaurant as for MEA it is like a normal caffe.
I cannot stand, I think I am not alone here, the ugly uniforms worn by the hostesses on MEA. Please, we beg you: change them! Or should we sign a petition for that?
I see it as a positive point, having mature -not to say old- chief of cabins onboard MEA. Life has taught them professionalism. They are here to handle things properly, make sure everyone is happy while supervising the crew. That's a very good thing many don't appreciate, but I do. They make the difference.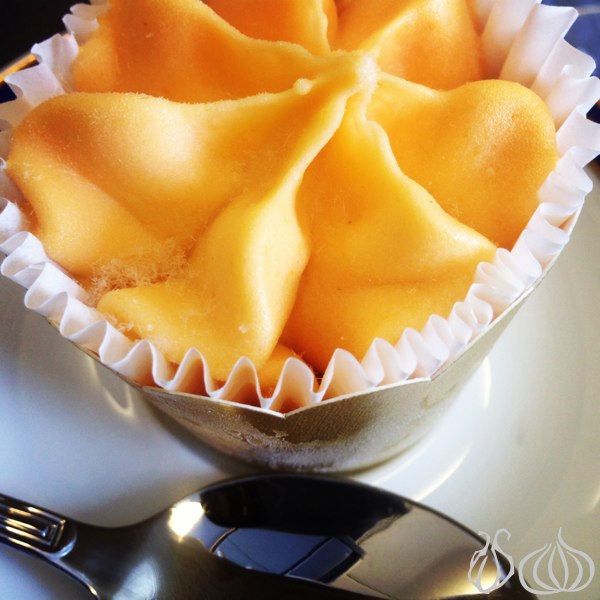 Onboard amenities:
Middle East Airlines:
Wrapped bed cover

Wrapped and sterilized headphones
Welcoming and goodbye refreshing hot towel
Air France:
A water bottle (Evian from paris and Sohat from Lebanon) is served to every passenger

Sennheizer noise reduction headphones

Cream and refreshing kits in the WC
Mise en bouche before lunch
Fauchon chocolates are offered after lunch
Fauchon tea is proposed with coffee
The refreshing kit:
Yeah, that is an important touch for a business passenger. Onboard AirFrance you are always greeted with a small kit containing a toothbrush, socks, a refreshing towel and ear plugs.
MEA stopped it a long time ago.
The refreshing towel is a must onboard AirFrance, as for MEA it is offered depending on whether the crew has remembered. This is one of the issues onboard MEA: An unsustainable service. Things are never the same and they depend on the crew's mood or the head of cabin on duty that day.
Ticket price: Almost the same. They have a consistent deal between them after all
What makes me angry:
I've already talked about it several times and that is the annoying advertising video we are all obliged to watch onboard MEA every time the plane departs. I feel violated! Where as onboard Air France, you can enjoy a movie as soon as the plane departs
Grades: --- MEA/AirFrance ---

Airport and shopping 5 : (3-4)
Lounge 5 : (3-4)
Pilots skills 10 : (10-7)
Cruising comfort 10 : (10-8)
Hostesses welcoming 10 : (7-9)
Professionalism of service 20 : (13-17)
Food choice and variety 20 : (13-17)
Wine choices and taste 20 : (13-17)
Food taste 30 : (21-26)
Seat and comfort 20 : (18-13)
Onboard amenities 10 : (4-9)
Cleanliness 10 : (8-8)
Entertainment variety 10 : (6-7)
Headphones and sound quality 10 : (7-7)
WC 10 : (6-8)

MEA --- 142/200

AirFrance --- 161/200
On this last flight, I had the chance to have a long discussion with the chief of cabin, a very professional crew member I appreciated a lot. He enlightened me on all the unanswered questions I have about Middle East Airlines.
Did you know these important details :
MEA has a crew of more than 800 personnel continuously working to satisfy you
14 planes connecting Lebanon to Europe, Africa and the Middle East
The Beirut training center is under consistent rehabilitation, trying to improve all issues
MEA has been chosen as one of the best airlines in the world by the IATA auditing
MEA is considered one of the safest airlines in the world
My Verdict:
Both are very competent

I would personally leave Lebanon onboard MEA and come back onboard AirFrance
Did I say it all? I think I did.
What do you think?
Read my previous reports: