Min baladeh, an authentic Lebanese e-souk, was born from a longing of one Lebanese ex-pat living in the UAE. He missed the tastes, sights, and sounds of his home country and transformed that longing into the region's first-ever online souk where ex-pats like himself and those in the Arab diaspora who have a special love for authentic Lebanese products could buy whatever they wanted. In short, Min Baladeh stands for bringing you the good things from Lebanon to your home, all while contributing to the country's economy.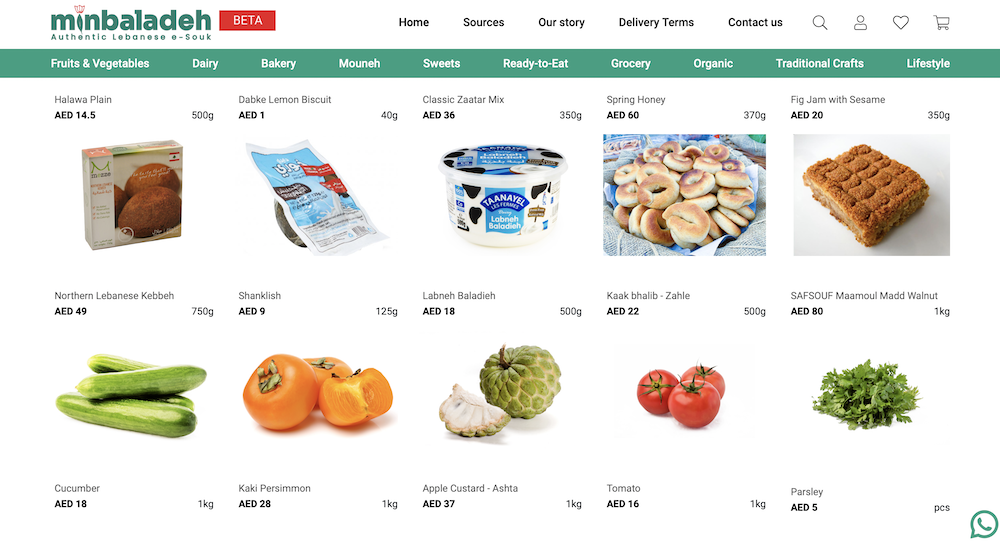 The website features fresh fruits & vegetables, traditional and homemade ready-to-eat meals, dairy, bakery, sweets, our famous "mouneh", crafts and accessories, and everything one would only find in Lebanon or at an authentic Lebanese souk. Each product, in particular, is handpicked by local artisans to be enjoyed every day or during any occasion or holiday celebrated by the Arab people.
Alain Barakeh, the Managing Partner of Min Baladeh, explained, "What we're aiming to do is give a piece of Lebanon – no matter how big or small – back to those who miss it most. In fact, I was one of those people as well, trying my hardest to integrate abroad, but also wishing for the place I grew up. This company isn't really about selling products so much as it's about restoring a sense of self."
Min Baladeh will answer the cravings of all who miss what Lebanon has to offer and also aims to encourage culinary enthusiasts, non-profit organizations, start-up businesses, and farmers to export their products to the UAE, in turn giving back to their country and being part of a new cause: to help everyone have a little piece of Lebanon in their homes.