With its high ceiling and long glass facades, Muscat's business lounge is an impressive masterpiece where luxury and style blend together. It looks and feels like the reception of a five stars hotel, spread on hundreds of square meters and loaded with amenities.
A television room, a cinema, a game room, a pool table, two coffee and snacks stations, a bar, showers and the main buffet, set up and displayed like the buffet of a wedding. Enough choices to please the eyes and satisfy the taste buds, the Airport Lounge deserves a visit.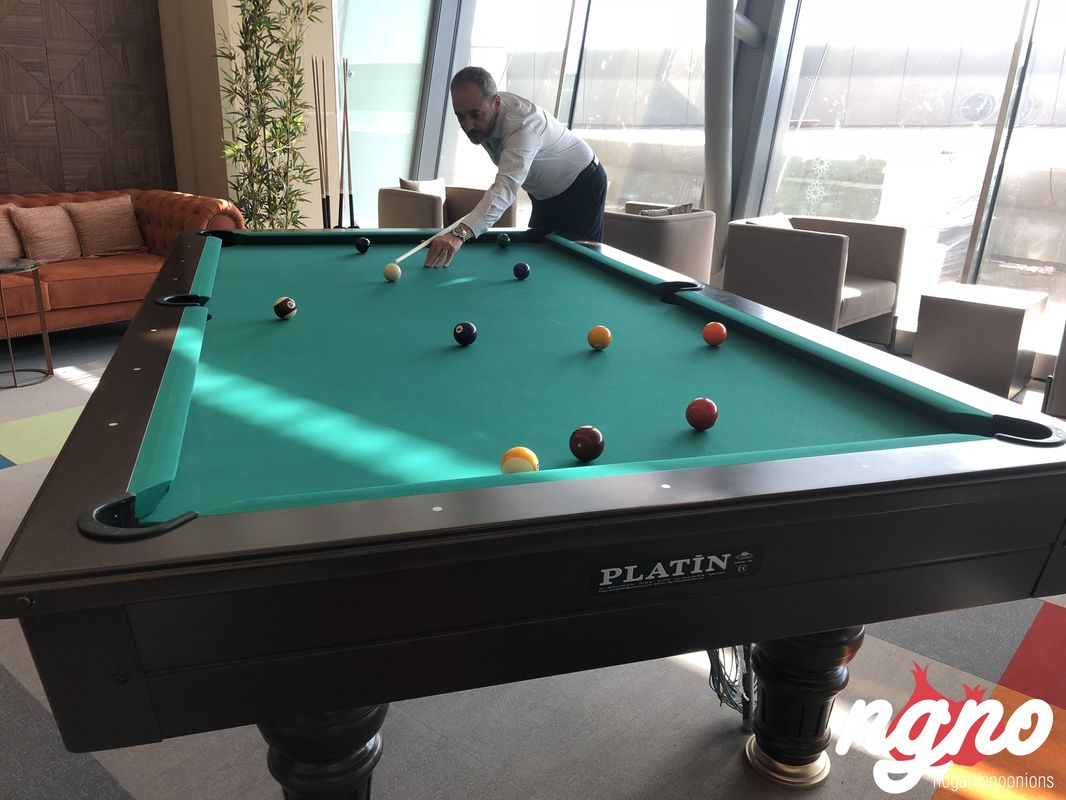 I liked the entrance with its design floor, the wood parquet covering the floor, the high ceiling, the different styles of sofas, the electricity plugs spread around the space and the choice of food.
An interesting experience at Muscat Airport.