When you're welcomed with a huge display of dry aged meat, you definitely know you're in for a treat... I was drooling... A smile was drawn on my face as I walked towards the main seating area of Nusr.Et Steakhouse. Oh my Goodness! The vibes, the waiters, the open kitchen and wood inspired interior... A fantastic first impression.
Nusr.Et is a must while visiting Istanbul. An iconic restaurant one can't miss.
The place is called Nusr.Et and it has made its reputation all around the world. Sexy meat and also sexy waiters with well shaved mustaches wearing short pants, white shirts, black suspenders and black shoes. Some of the waiters wear red aprons. They're fun, music is fun and the place is so beautifully decorated that you're transported into the Far West.
Next to the entrance is the open kitchen on one side and a long fridge on the other where endless chunks of meat are left to se calmly and smoothly. A wooden floor, a low ceiling but enough light coming from all sides adding freshness to the space. I was happy to come here for lunch.
On the menu you'll find a selection of starters, salads, meats, steaks, beef fillet, lamb, burgers, meatballs, sujuk, fish and garnish. Five desserts end the experience in style.
I loved how the sparkling water arrives to the table and lemon slices follows and is added live in front of our eyes. With finesse and style the service is professional.
The special culinary experience:
Three special sushi chunks, fire grilled in front of your eyes on a wooden board. More of superb food, the show is catchy and memorable. Oh my God! A super tender piece of meat with a chunk of fat in its heart topped with chips and covered with salt and filled with rice. That's probably the most tender chunk of meat I've ever tried n my life! The meat, the rice, the crunchiness of the potatoes, the intense salt... I'm in love!
Smoked meat, thinly cooked arrives on a wooden board. That amazing marveling, light colored meat with lots of fat. Thinly sliced, juicy, smoked, oily and fatty and sprinkled with pepper and shredded Parmesan.
Goat cheese salad with Mediterranean greens, sweet corn, walnut, virgin olive oil and pomegranate. A generous portion, fresh ingredients, s good end result. It's good! Lovely sauce.
The meat:
Nusret spaghetti with no pasta whatsoever, thinly sliced and cut in pieces, extremely tender and juicy veal ribs loin marinated in extra virgin olive oil and stink led with sea salt. That's not just good, that's a dream, that's a journey that activated all my senses at once... That's umami!
Lokum beef filet; a bunch of thinly sliced beef fillet meat grilled to perfection, tender and juicy.. that kind of meat you wish you could eat every single day of your life. Bravo is the least that can be said.
Is that a burger or am I dreaming? The presentation is different to start with, two buns covered with sesame are emptied in the inside and stuffed earn a big chunk of meat. A huge piece of meat, juicy and tender, fatty to the bones, a burger cut in half and toasted in the middle. The picture speaks for itself. Oh wow! I felt like crying. Huge pieces of onions are caramelized to perfection, cheddar cheese, the smokiness of the meat but be aware, that's a burger for the connoisseurs. The meat is intense! I enjoyed it as is with no condiments...
Fries on another hand are not up to standard. Heavy and not fresh.
Every detail is thought of: Waiters even help with the service, they mix the salad, they change plates, serve the meat. Although done roughly it works. Seeing huge pieces of meat travel from the kitchen to the surrounding tables, I got all hungry again and felt like coming back again for dinner.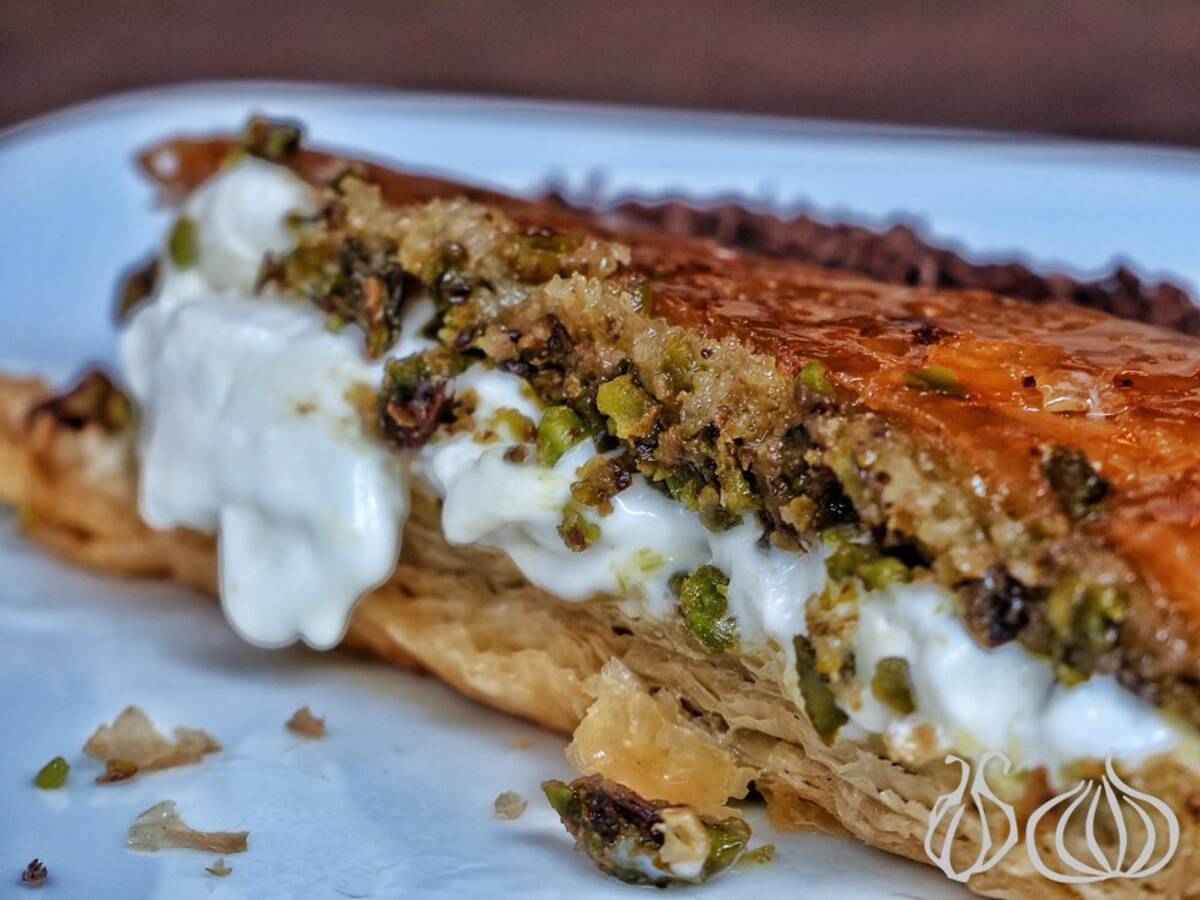 If you think the food is good, wait until dessert. Lovely prepared, dessert here is outstanding. The piece of dark chocolate mousse cake with dried orange peels and biscuits is to die for. A Turkish dessert follows. Walnut baklava cake pastry filled with vanilla ice cream. It's interesting. Another lunar shaped baklava comes warm win tender envelope. You should try it as well.

Impressive and simply outstanding. The meat here is to die for. Probably one of the best meat restaurants in the world.