With a five hours stop over at at Istanbul airport, I had plenty of time to review each one of this hangar's eateries: a flying hub I not a fan off after discovering it.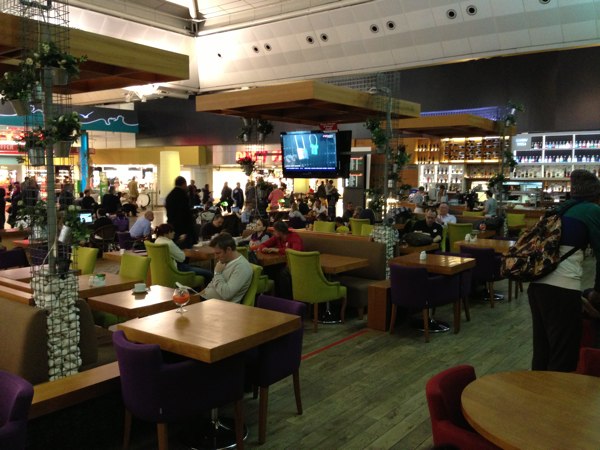 I decided to start with the GreenPort Cafe, one of the biggest and most appealing places the airport has the offer. Located in the middle of the long duty free path, the GreenPort boasts different levels and corners making the setting a pleasant place to spend time. A very nice special menu, which is more like a magazine than a simple menu printed on a piece of paper. The menu's thickness and images drive you to order more than you actually need.
Accompanied by soft jazzy musical background, a pleasant decoration of wooden chairs mixed with purple, green and red relaxing chairs, high separations and some greenery, along with a long drink bar, green English-style library lights with long bar tables surround the space are a few of the catchy details this place has to offer.
But this is it. These are the only pleasant things this place has to offer. Other than that:
The service is disastrous.... Ridiculously disastrous.
Very slow and unpleasant waiters. They are all unhappy, speaking very little English and extremely pushy and impolite
The coffee I ordered is simply cold
So if you happen to be passing through Istanbul's airport and need a cup of coffee, just head to Starbucks and enjoy a decent hot coffee, at least you know what you'll be getting with international standard of care and service.