Seeing the photos on Instagram I said to myself, here's another coffee shop that has opened and like all the others in town, they will serve everything and not focus on their specialty which is supposed to be coffee. I was still intrigued to give it a try. The logo and photos invited me to come all the way to Jbeil to try the New Yorker Cup.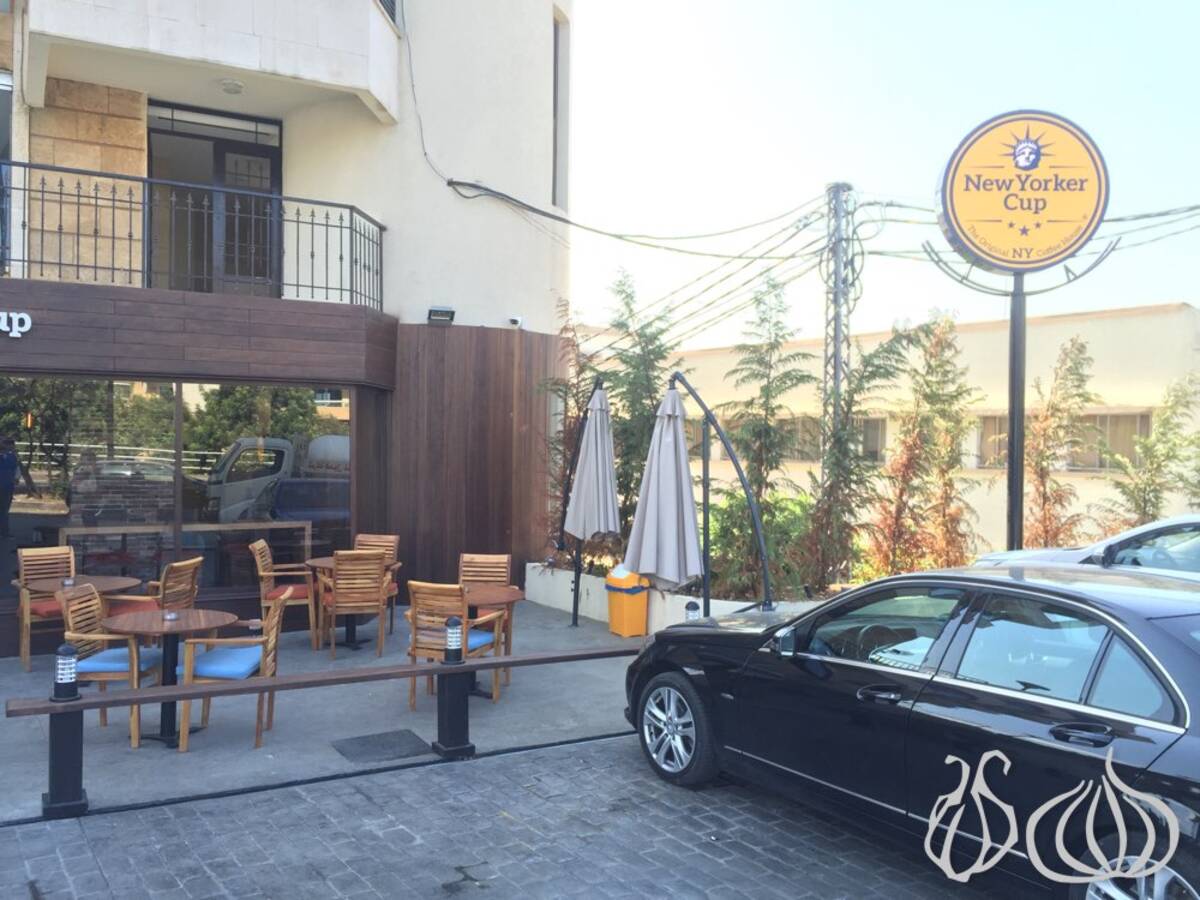 Their yellow logo inspires professionalism and class, a coffee shop that looks like a franchise has opened in Jbeil. A wooden facade... Excitement... And the door opened up to a wide place, a beautiful space that's relaxing and soothing, colorful sofas occupy to the two sides while the middle area is empty leaving space for oxygen to travel. There are no carpets or bags or cups or things they want to sell you but simply a clear space. A table here, a sofa there, colorful fabrics, wooden walls, bricks and decorative pictures from inspired by the New York scene.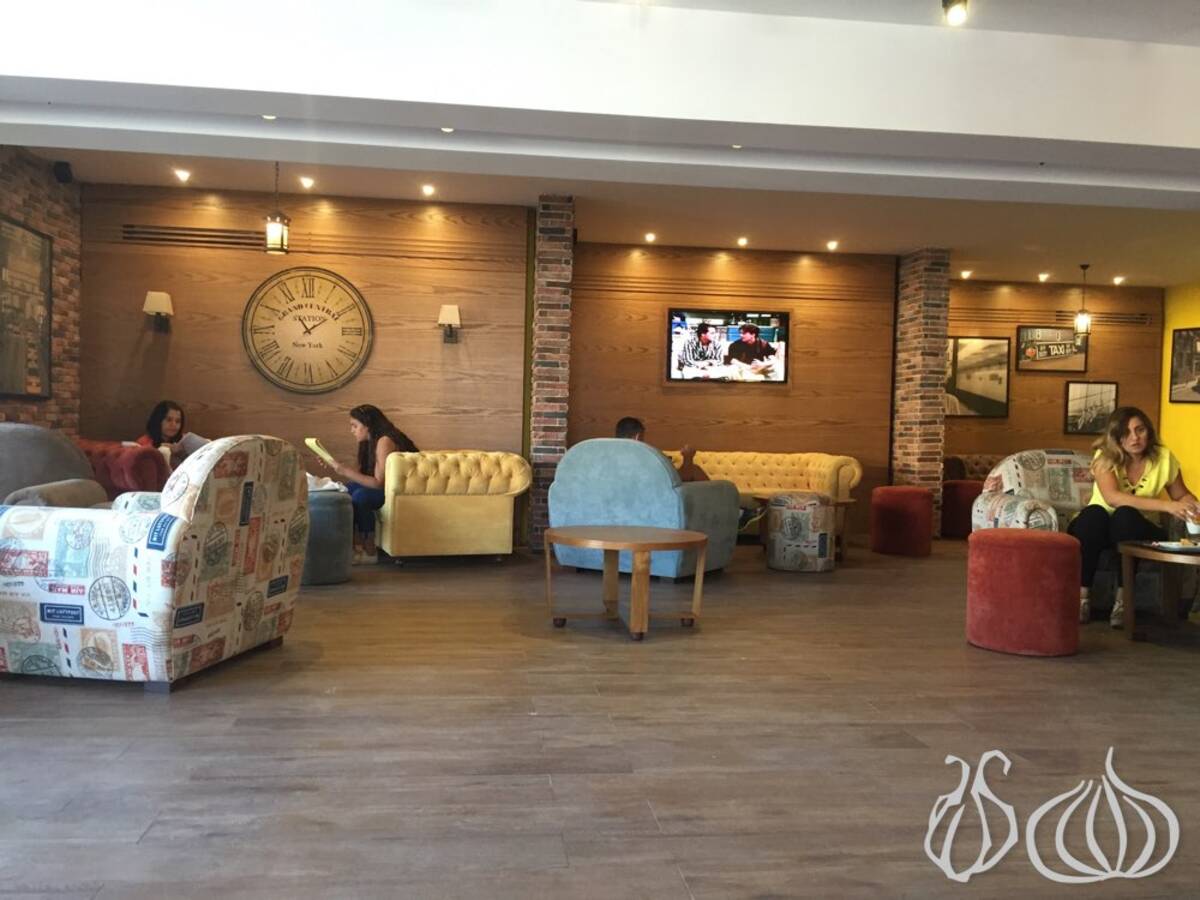 Straight ahead is the counter proposing a selection of cold and hot drinks. A barista welcomes you with a big smile excited to show his skills. A cold NewYorker Caramel and another Mocha, which he prepared meticulously. Not too sweet, these drinks are tasty and flavorful. Light bodied the caramel is a blend of six different ingredients and surely sugar, which I ordered with skimmed milk. The mocha is harder in consistency with crushed ice, kind of Frappuccino flavored with mocha.
To the left is a circular room with dozens of coffee cups displayed, next to it is the self service area with an old telephone decorating it, while a television occupies the left side, with two large sofas one brown and the other yellow. Red, brown or white with colorful impressions as well as a bar facing the glass facades, the space has a low ceiling painted in white and a wooden floor. Calm music plays in the background. If you walk in tense, expect to relax…
The sandwiches on another hand are bad or at least the one I had. The turkey and cheese includes good quality turkey and cheese but the main problem is the bread. Gooey, chewy and watery bread that sticks to your teeth while crumbling in to pieces. It was unpleasant to eat. Inside is a slice of turkey, cheese and lettuce but it lacks flavorful. No taste, no boost. I'll add mustard maybe tomatoes, a pickle... Anything that will give it some taste. The worst part is that it costs LBP9,000! It's not acceptable.
The Red Velvet cake is red indeed but not one of my favorite in town. Too sweet, too creamy and the dough that's not as fresh as I expected. The frosting feels grainy as if the sugar bits were not dissolved in the process, while the heart is too sweet. The overall feedback lacks the red velvet flavors.
I'll fix: There not one single intimate or private space in this coffee shop. A place for confidential a meeting, or a place where students can come and study. I'd separate one with a partition.
Good coffee, below average food but I like the place. There's a good feel to it… if you're in Jbeil, it's a spot I'd recommend.