There's nothing like a hearty dinner and a glass of red wine after a long, tiring day on the slopes. Be it a cool summer's day or a blisteringly cold winter's night, every meal in Faqra requires an element of coziness and warmth.
For that, there's Urban.
This new restaurant bar defines the Faqra experience; rugged yet refined, casual and homey yet purposefully elegant, Urban is a welcome contradiction. Ironically enough, it offers a quiet retreat from hectic city life with good food, a wonderful view, and small town hospitality.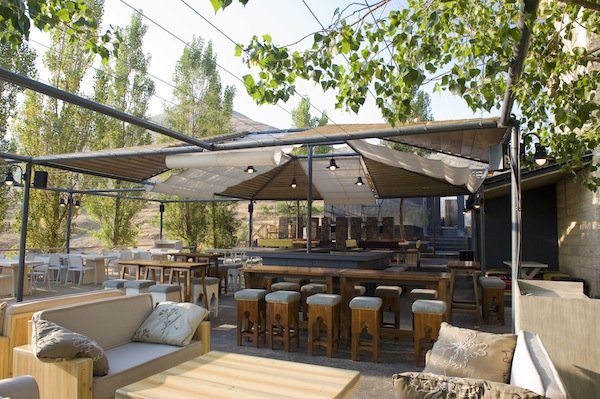 And for this summer season the Terrace offers an exquisite BBQ live station for Lunch and Dinner.
For those who want to spend the night , Urban also offers its beautiful rooms: Rates of the rooms: Deluxe room for 275$. Studio suites for 375$.