The Chedi seems to be one of the most luxurious hotels in this country. Part of "The Leading Hotels of the World" this hotel didn't stop to continuously amaze me from the very first minute I was greeted at the airport up until I left. One way of really feeling a hotel's true professional angle is through its restaurants. I enjoyed two dinners at the Chedi hotel, which covers a huge area of land.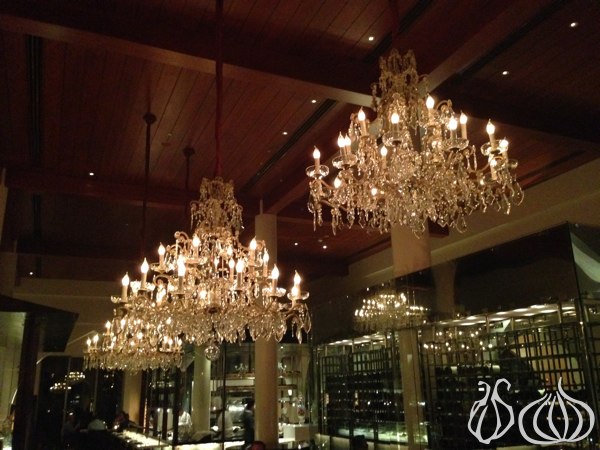 Located next to the lobby is a large dining area divided into many sections, each around a different cooking square. The place boasts a high ceiling and beautiful decoration that tickles you to start your day in style. "Welcome sir," said the hostess with a smile, "Do you have a reservation?" She then showed me to my friends table, where I couldn't but take a few long minutes to appreciate the architectural details of the space, while listening to the soothing live piano performance.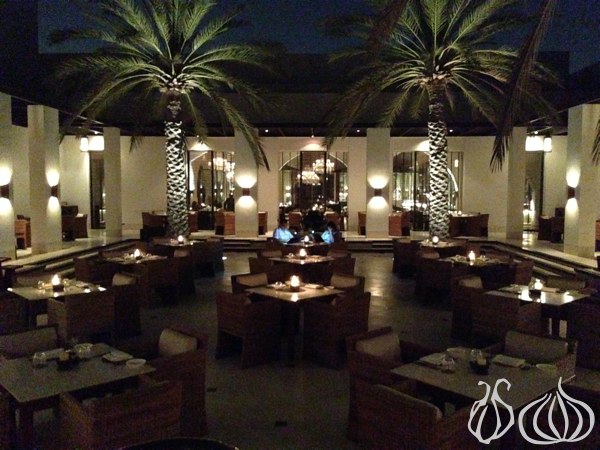 Elegantly curved Omani arches make a dramatic first impression in this vaulted, crystal chandelier lit dining room with contemporary cool dark grey terrazzo floors, expansive bay windows on the gardens and live piano music. Four open show kitchens add entertainment and aromas as Muscat's finest culinary talents prepare Western, Asian, Middle Eastern and Indian fare, best paired with sips of the beautifully displayed winning wine list. Dine as well on the outdoor patio or among eight equally chic private dining rooms with lounge areas that make memorable venues for business dinners, family gatherings and festive events.
The details I enjoyed:
Facing the entrance is a reception desk fitted under the well lit arcade
To the right, the first cooking area, decorated with a stripe of green apples
Well lit pastry pieces make your mouth water
A piano to the left and another cooking section before sitting on the right side, fitted with square tables surrounded by individual sofas and their arm rests
Several crystal chandeliers, pending from the high ceiling add a touch of finesse and luxury
In the middle, a unique center piece is the "piece de resistance" of the design. A long glass wine cooler separates the space in two adding more intimacy to it
A floor covered with long parquet stripes
An arabesque feel of luxury and style follows you around
Two dinners during two consecutive nights where preset menus were proposed. I really enjoyed every aspect of it and the little things that just made me smile, leaving happy. Professionalism in this hotel doesn't seem to have any limitation.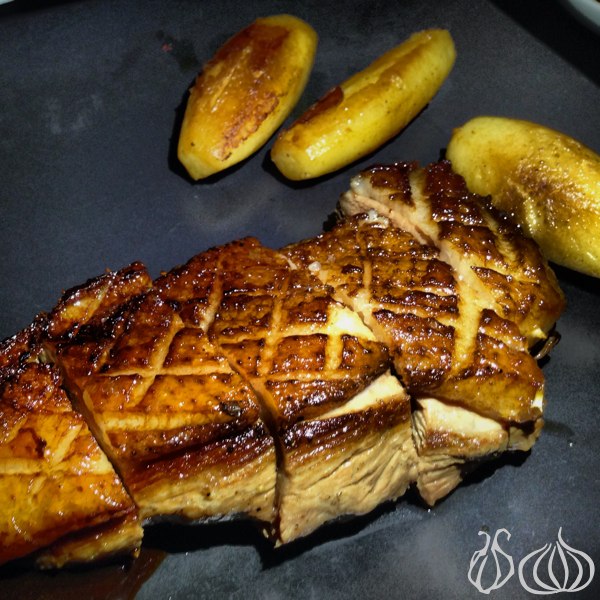 The Pluses:
On the menus you can read (with garlic and onions) (with spices)
Plates are beautifully presented
Portions are generous
Asking for an alternative without garlic, it was prepared with no objection
Wine is served professionally
All the plates are each better than the other. I enjoyed everything I ate with no comment to be said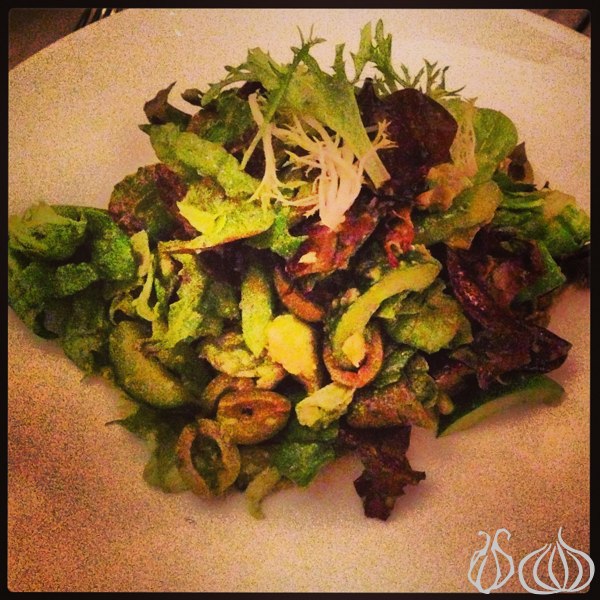 The food details:
Shrimps and asparagus were fresh and crunchy
The chicken was very well cooked, cut in five pieces, soft and tender in its middle and crunchy on the borders
The lentil soup, served with two bread sticks has a classiness like no other
Even though simple, the green salad was superb
Potato puree is exquisite
The giant macaroon is mouthwatering
The fresh fruits plates! WOW! Rich, generous and extraordinary
After dinner, we went out to the terrace to indulge in some tasty drinks prepared until midnight. I can't wait to visit this hotel again soon.