I just felt like walking in... I love sushi, the name seems nice, the place is welcoming and inviting and I was hungry. Located next to the Hilton is a fine restaurant called Ache where music plays smoothly, a hostess welcomes you with a smile and people around here are happy and enjoying it.
The staff in black shirts and purple ties walk around the two leveled restaurant. Grey tables lit with black chandeliers pending from the ceiling, glazed tables and wooden separations to create intimate seating. An open rolling bar occupies the highest level. English music and positive vibes.
The menu has a bit of everything; Sharing, suggestions, ceviches, soups, salads. Tiraditos, nigiri and sushi, sashimi, gunkan, combinations, wok and desserts. Makis are sold by the roll (half or full) and not by pieces.
Food is served:
Four cuts of fresh salmon sashimi, thick cuts of a shiny orange colored salmon with thin lines of fat served on a stone plate and decorated with green sea plats and shredded white radish. No soy needed, the salmon have a perfect constancy melting under the palate.
Charapa traditional ceviche with aji charapita; I don't mind spicy but why is it so lemony! Extremely strong, enjoyably spicy with good quality fish but not something I'll order again. Served in a martini glass and a spoon on the side, you are expected to eat the sauce which is impossible!
Maguro's wrap: Six tuna cuts seared with pepper and citric soy sauce each wrapped in lettuce served with ponzu sauce. So I received six lettuce, six thick cuts of Tuna seared in pepper, spicy chimichurri olive oil, crunchy chips and sweet ponzu gelatin cubes; take a lettuce, add a bit of everything and enjoy. This is delicious. Tuna quality is impeccable, the freshness of the lettuce, the non oily crispy chips and the flavorful sauces. I couldn't stop until the plate was cleaned. The tuna and peppers are so beautifully done.
Terimaki rolls, six of them served on a stone board made of shrimp furai and avocado topped with salmon, seared with teriyaki sauce and lemon slice. I believe they're mistaken between teriyaki sauce and dessert; extremely sweet, these rolls are close to inedible. I felt my throat itching.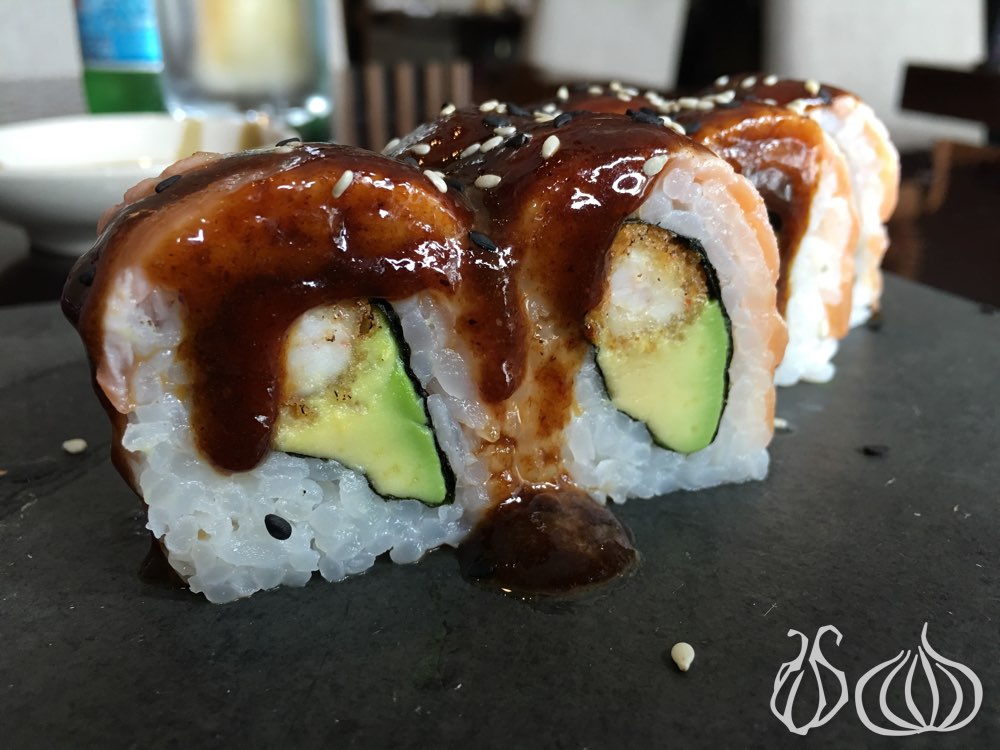 The tables surely need placemats for more cleanliness. Eating on a glazed surface is not too enjoyable anyway. You don't want to look at the table after I finished!
Ache is one of Lima's upscale restaurants where food is prepared meticulously and presented beautifully; I expected the taste to be better. I enjoyed the ambiance and service. It's a place to be considered if they work on details. All of the above for $50.