Monot Street in Achrafiyeh is one of Beirut's oldest and most charming areas, well known for its restaurants, night clubs and bohemian cafe culture.
At night the street is busy with revellers, clubbers and diners but by day visitors can relax in one of the street's many cosmopolitan cafes and enjoy a mint tea and perhaps a Nargila hubble-bubble pipe.
Al Falamanki suits anytime of the day for any purpose. Whether you want to bring your friends or meet your business associates, this Lebanese restaurant has a professional ambience that can also be fun.
Not only a shisha place, not only an after party place, not only a dinner place, not only a breakfast place, Al Falamanki is the place to enjoy your time, nosh on special Lebanese food in a nice atmosphere, where you can meet new friends and do business. It's nice to pass by at any time, open 24/7.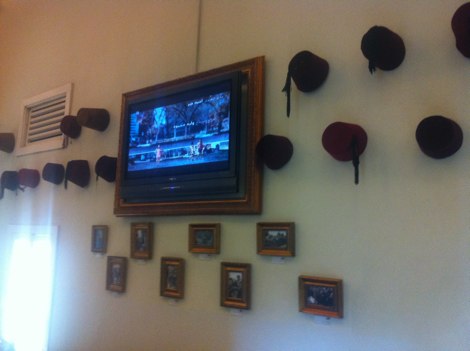 Below are some of there specialities like the eggs and birds, Labneh mix, Khalil's cheese, the green and pink fries dip, the special cut fried potatoes and many others.
You can buy many of AL Falamanki's delicacies at their boutique