To the sounds of chirping birds and Fairuz musical tunes I arrived at Falamanki on this beautiful Saturday morning. More than a restaurant, this place has a certain charm to it not found anywhere else in Lebanon.
It's called Al Falamanki. Traditional and authentic, this is one of those restaurants left as is, like if it was built back in the sixties.
You'll find old wooden chairs, rugged sofas, cracked tables and a terrace, things I wait for every weekend while I am visiting one of Lebanon's villages.
Falamanki is about the old sofas, the smells ofarguile, the open kitchens, the bar, smiling staff and food... Traditional food revisited to serve you the ultimate pleasure. Updated and improved, Al Falamanki welcomes you in its large garden, surrounded by soothing greenery while the inner space is air-conditioned, pushing away the summer's heat. Enchanted by the old tunes of our grandparents, early mornings are the best to enjoy the calm of this space before it gets crowded by card players and smokers in the afternoon.
I've been here dozens of times and this week four times already. I enjoyed breakfast at its best.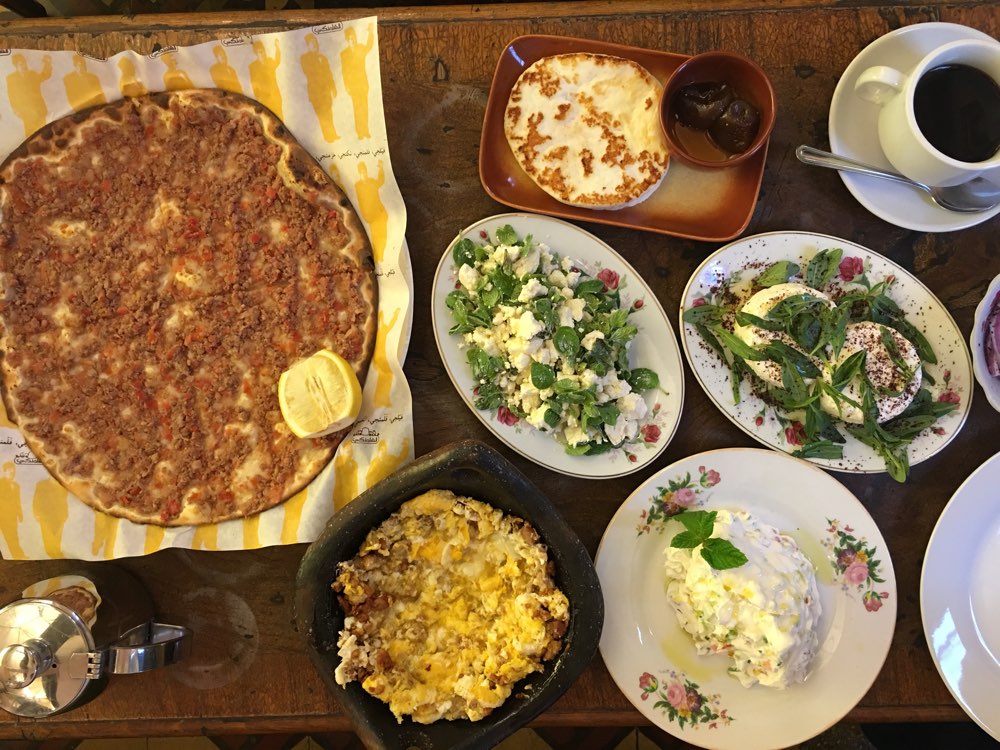 Come here and order three unbeatable dishes: Khalil's white cheese, the halloumi steak and the mixed Labneh with vegetables; I've been having those since they first opened in 2008.
The menu: Funny and rich. Take your time to browse it. You'll meet Khalil, smile while reading the choices and find some interesting memories awake.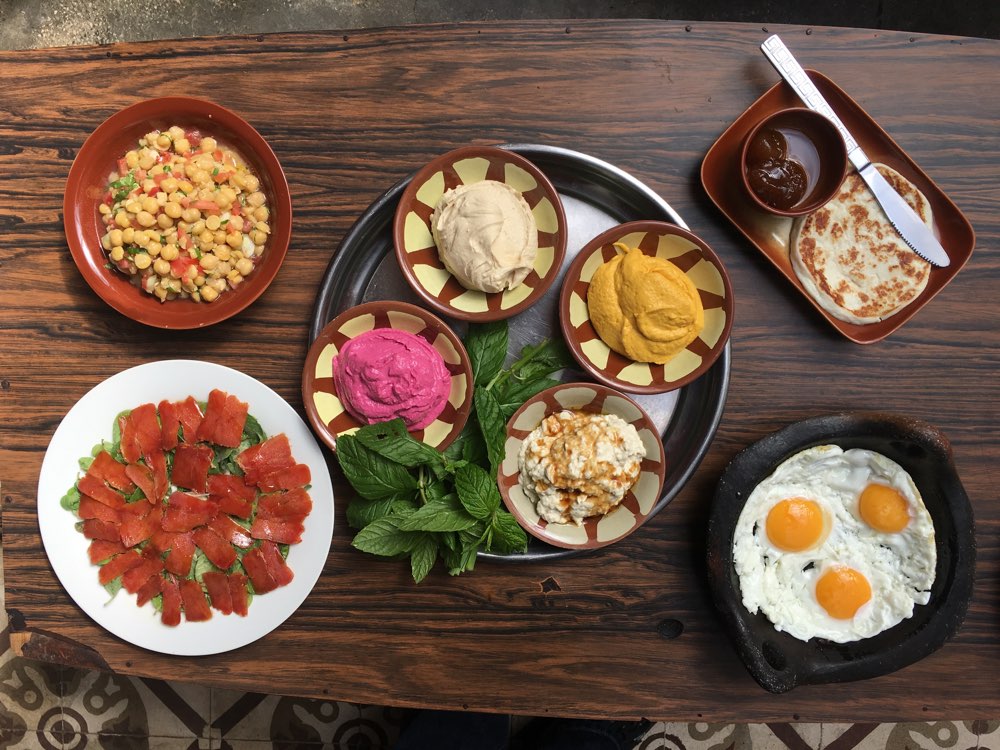 My Saturday morning started at 9am and didn't end before lunch.
At 11am, the buffet breakfast opens. For a reasonable LBP33,000 you can enjoy Falamanki's specialities beautifully presented on a long table while the chef prepares eggs and kawarma on the charcoal grill.
The eggs prepared in clay pots are breathtaking, a crispy envelop around three fried egg in the kawarma fat... the kind of lamb meat that's tender and soft, juicy and flavorful.
The Labneh is fresh and served cold with mixed diced vegetables. I could eat this every day all year long. The white piece of unsalted cheese brought in from Hrajel and served with fresh thyme; neat! Pure enjoyment.
I left the best for last... a perfect combination of grilled halloumi with fig compote.
I'm not sure if it's some kind of nostalgia but my love for this place is not something I can hide.
The little details which make all the difference: If you order a lot of things, an additional table is brought up to accommodate the food. The place is s soothing and relaxing, as if you're transported into another dimension All the food is just perfect, freshly prepared. I'm in love with their bread. The menu is written in Arabic and English. Take your time to browse; it tells many interesting stories.
It's one of those reviews where words are not enough to express my satisfaction and enjoyment about a restaurant that has recreated authenticity in the heart of Beirut. It's a place where you'll experience fun, yummy toasted special bread, fresh dairy products, brava colored potatoes, colored hummus, fig jam and minted tea...
Feel Lebanon's villages in the heart of Beirut.