The Arab Chamber of Commerce & Industry in appreciation of Anthony Rahayel a Lebanese advocate of a better Lebanon and his NoGarlicNoOnions endeavors has elected to confer upon NGNO our "Award of Excellence & Merit" for outstanding leadership in affording the promotion of Lebanon as a whole and each of its Lebanese regions and people in a genuine effort to support their recognition and development.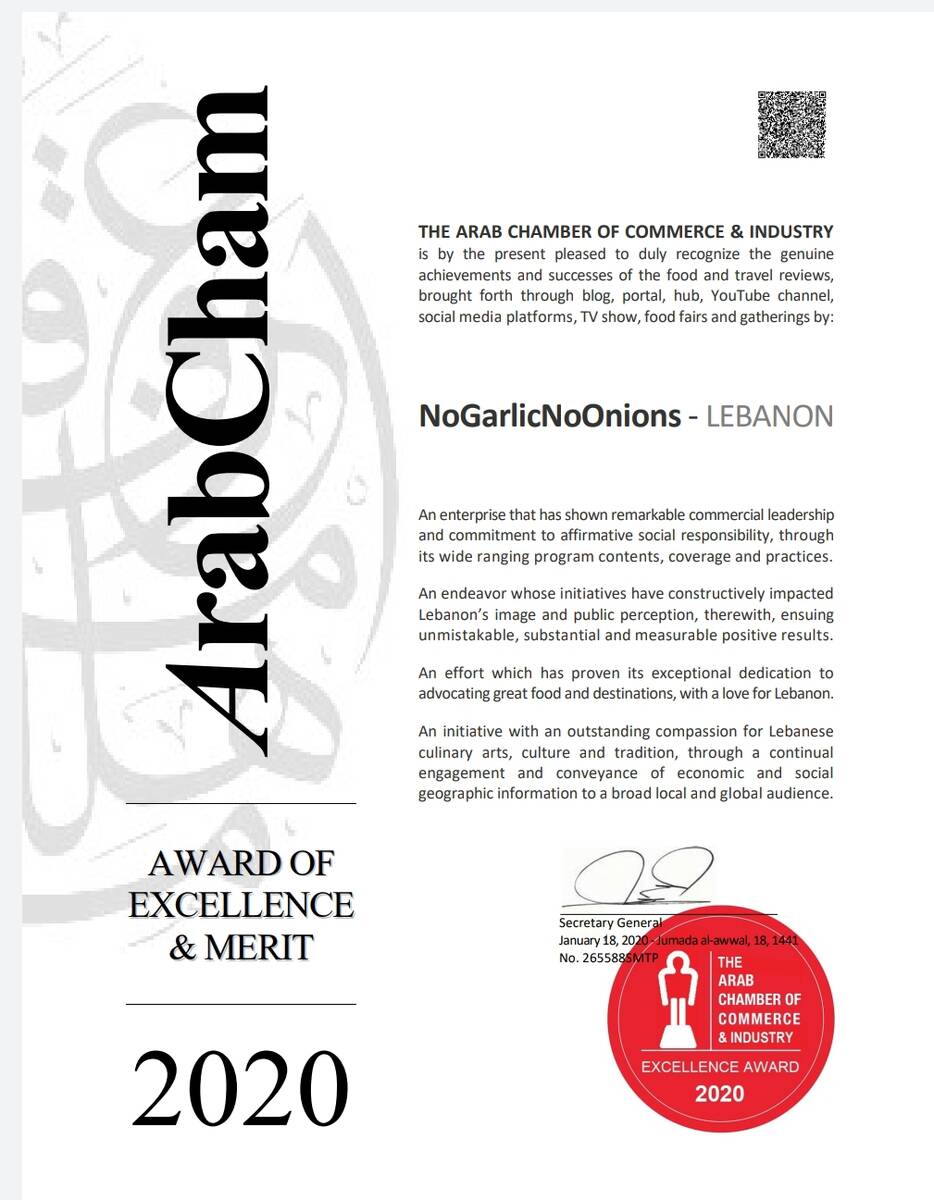 Anthony Rahayel, a passionate Lebanese, dental surgeon by profession, professional photographer, food lover, blogger, YouTuber, influencer, marketing expert and TV presenter; has one and single aim, that is to show Lebanese and the world, "Lebanon as not seen on TV".
He has founded Lebanon's street food market "Souk el Akel" and won the award of "World Street Food Blogger of 2019".
NoGarlicNoOnions with its food blog (5,000 articles to date), Youtube channel (130,000 subscribers), Instagram account (150,000 followers), Google maps (600 million views) and Facebook page (95,000 followers) aims to discover the heroes behind this marvelous country, spread happiness and revive the notion of Lebanon being the "Paris of the Middle East".
(The Arab CHamber of Commerce & Industry)