Doesn't it make you sad to visit a place you love only to discover that it has become bad... ? It's bad on so many levels. What used to be my favorite diner in town, Chili's has now turned out to be the worst. I already published a review exactly a year ago expressing my dismay and I quote:
"It saddens me a great deal to have to write a negative review about Chili's but what I experienced today was unacceptable! There's a saying that goes - if it ain't broke don't fix it - everything was much better, why did you have to change things."
That same feel still lingers on a year later...
With some friends, we decided to visit Chili's, the famous Chili's. The place that introduced the meaning of a diner to the Lebanese a long time ago. We reached the restaurant and in front of the door, a pile of cigarette buds welcomes you: A first impression you don't want to really see, especially if you want your appetite to stay intact. Inside, a very well lit space decorated by the famous red Chili pending from the ceiling. A new menu triggered my curiosity. I wanted to try new items and not the burger I usually order.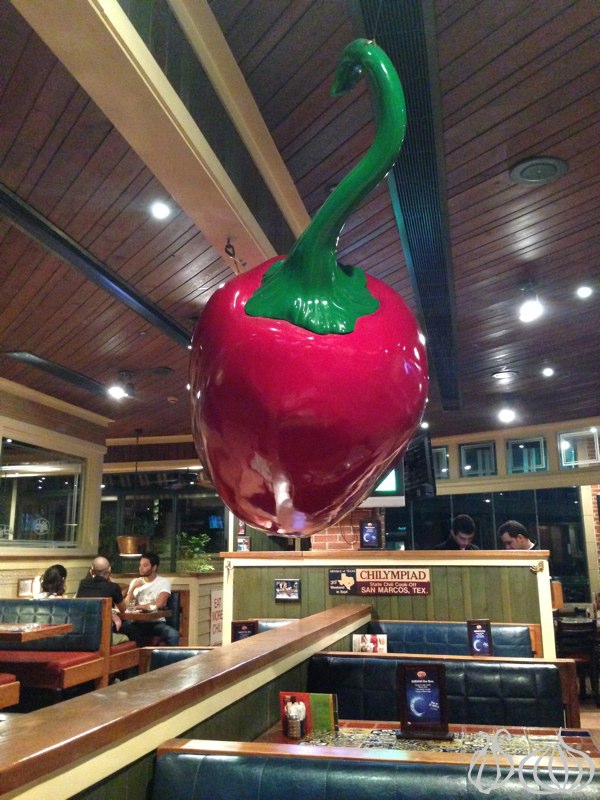 The menu sections:
Premium and signature Margaritas
Specialty drinks, beer, wine
Appetizers
Soups and Chili
Salads
Sandwiches
Big Mouth Burgers
Southwestern Pastas
Baby Back Ribs
Fire Grilled Steaks
Southwest Grill (Quesadillas, Tacos, Fajitas)
Chicken and Seafood
Custom Combos and Side Dishes
We ordered:
Fajita Trio (Tender grilled steak, marinated grilled chicken and spicy garlic lime shrimp. Served with onions and bell peppers) 39,000L.L
Triple Dipper (A combo of our three favorite appetizers. Generous portions of our Fried Cheese, Crispy breaded mozzarella sticks served with marinara sauce for dipping, Wings Over Buffalo®, Chicken drumettes tossed in our spicy Buffalo wing sauce. Served with cool blue cheese dressing, and Southwestern Eggrolls - crispy flour tortilla filled with smoked chicken, black beans, corn, jalapeño Jack cheese, red peppers and spinach. Served with avocado-ranch dressing- with sauces for dipping) 25,500L.L
Skillet Queso (Cheese dip with seasoned beef. Served with warm tostada chips and our house-made salsa) 14,500L.L
Chicken Crispers (Strips of hand-battered chicken fried to perfection. Served with corn on the cob, home-style fries and honey-mustard dressing) 25,500L.L
Classic Nachos (with melted cheese, jalapeños, beans, quest and a hint of seasoned beef. Served with house-made guacamole and sour cream) 21,900 L.L
Molten Chocolate Cake (Warm chocolate cake with chocolate fudge filling. Topped with vanilla ice cream under a crunchy chocolate shell) 21,500L.L
I want to take the opportunity to congratulate Samer, our waiter, for everything he did, his welcoming smile and professionalism, but unfortunately it was not enough.
Food tonight was below average!
Nothing seemed to be right in here:
Upon our arrival we ordered a bottle of water which took forever to come
Shared appetisers served without individual plates until we asked for them
Strawberry margarita came too sweet the first time and after we asked for it to be changed it was too sour. Frozen margarita is what made Chili's famous and now...
The nachos with cheese platter didn't feel fresh
The wings were warm and not hot enough
The mozzarella sticks look and taste too commercial
The fajita meat and chicken are dry and over cooked
Bread served with the fajitas is thick, chewy and bale. We were four persons and served a plate of three pieces of bread until we asked for more
The fries are under cooked and soggy
The chicken crispers taste like a reheated old batch of KFC's chicken
The famous Molten chocolate cake that brought me here today doesn't taste the same like it did a long time ago. It is still one of my favourite desserts in Lebanon but I expected better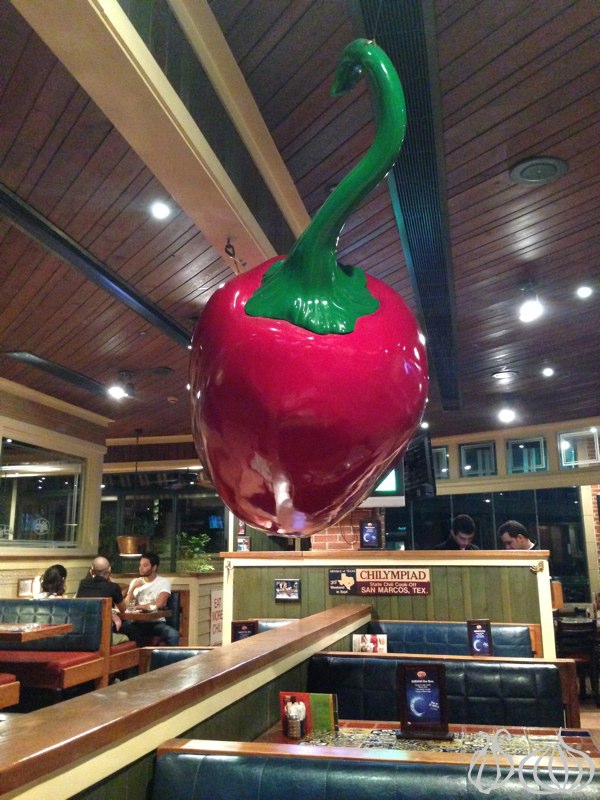 Tonight, only four tables were occupied with guests. It was unpleasant to see an army of trainees (waiters), with nothing to do, just touring around our table.
The pluses:
Samer, the man in charge of training the waiters is just great: He came to our table several times asking us if everything was fine. We told him our margaritas are too sweet, so he changed the pitcher for free bringing us another recipe
Ashtrays available on all tables are reversed, reminding us that no smoking is allowed
The ambiance of this place is nice
The menu is rich and diversified
But I'm sorry to have to say it bluntly; I don't see a bright future for this place. We paid and left with sad looks on our faces...