Is it a miracle or did lightening strike Chili's during the last storm that hit Beirut last week... Well whatever happened, I am happy man again...
Revisiting Chili's again after reading the comment added by the management,
on my latest review
, to come discover something new. The passion that was missing in the food seems to have seen the light again with tasty plates and professional service taking me back to the happy days of when Chili's was my favorite diner in Lebanon.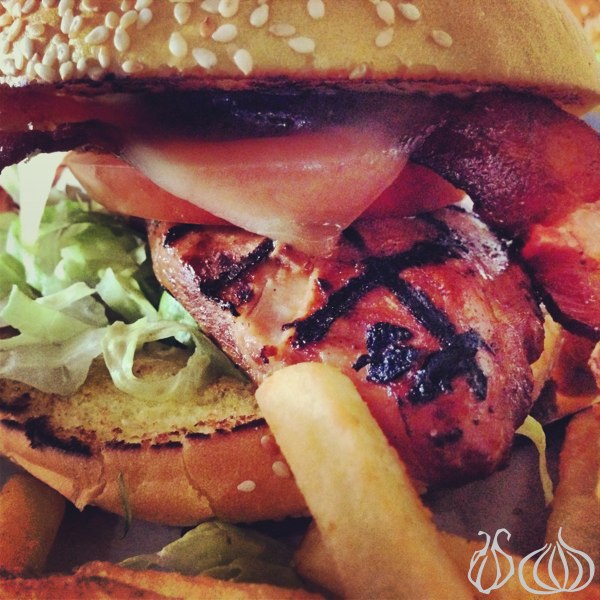 Without going into extensive details, the impression I got today is exactly what I expected long time ago:
Fresh looking food
Adequate food temperature
Non oily plates
Crunchy fresh and super tasty nachos
Beautifully presented plates
Tasty soft drinks full of flavor and gas
One if a kind meat soft like butter
Superb pork ribs
Extravagant dessert
A waiter that just makes you smile continuously
I won't judge Chili's after one single visit and convince you that both articles written previously are now obsolete but instead, I will tell you what happened hoping that things will stay as I experienced...
We were four having lunch and ordered two burgers, spinach and artichoke dip, a triple dipper, beef tenderloin and the pork ribs: The burgers looked too appetizing, fresh and rich specially with their soft yellow bun. The appetizers were nothing like the ones I had last month but non oily and fresh. The spinach and artichokes blended with a creamy cheese sauce, baked and topped with pico de gallo.
Served with tostada chips are fantastic. The Southwestern egg rolls crispy flour tortilla filled with smoked chicken, black beans, corn, jalapeño Jack cheese, red peppers and spinach: new of their kinds. Served with avocado-ranch dressing. I ate my tenderloin with no sauce whatsoever and loved it: Tender without being chewy, juicy without being watery and pink without containing a single drop of blood. The pork ribs have always been my favorite. Even the French fries were delicious. We spent two hours eating and drinking in an ambiance filled with happiness.
And when the Chocolate Molten Pie reached our table I was in heaven; and after the first bite I was flying over the rainbow. A warm chocolate cake with chocolate fudge filling, topped with vanilla ice cream under a crunchy chocolate shell. I felt like I am seeing one of my old friends that I haven't seen in years. My favorite dessert is back, back with all its richness that filled me with joy. You won't know what I'm talking about until you try it for yourself: The Chili's lava cake cannot be described in words.
My vision of the improvements: I would find a solution for the frying smell coming from the kitchen, put all the lights on during daytime for the place not to look dark and I would change all the torn up menus that act like a very bad first impression.
I do believe that being in Chili's shoes is not the easiest of tasks especially now due to the hard economical situation. With big names like Hard Rock Cafe and Fuddruckers closing down and rumors about the last days for TGI Friday's, while local brands like Roadster and Crepaway are moving up, creating an even tougher competition...