Traditional and authentic, Da Nello rated 4,3/5 on google maps is considered to be one of the best Italian restaurants in Bologna. When you see a hundred photos of the owner and his guests on all the restaurant's walls, when the waiters shout at you and oblige you to leave in 45 minutes, when no music is played, and orders are written here and there on the walls informing you about the rules, you'll understand why the restaurant is famous and how authentic it is.
Down the stairs, the restaurant hosts several rooms under stone arcades. The kitchen doors are wide open for guests to enjoy the homey experience and fun moments the Italian chefs live.
Dinner starts with a basket of bread and toasted bread fingers; They have a tasty bread in here.
Enjoying a bottle of wine and that calm ambiance, I ordered several plates showcasing the Italian culture.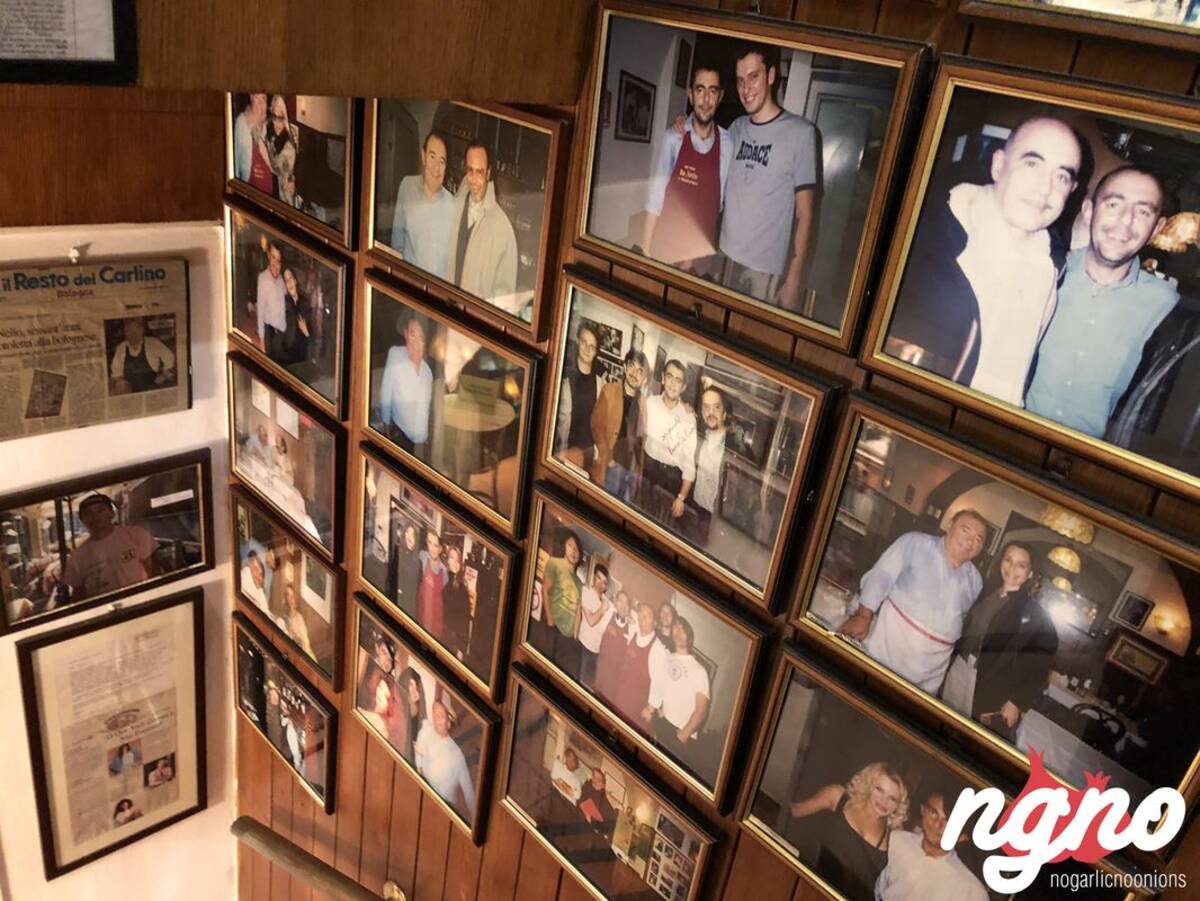 This is what real Pasta is all about! Amazing cooked pasta, al-dente the way it should be, chunks of meat with an acidic tomato sauce with much love poured inside to put a smile on your face. Pasta was delivered to our table in minutes, fresh pasta the way they should be prepared with the famous Italian professionalism. In Bologna, you have to try the Bolognesi pasta! The tortellini Verde with molten artichoke is even better! A sheet of Pasta filled with cheese and closed on itself like a pocket.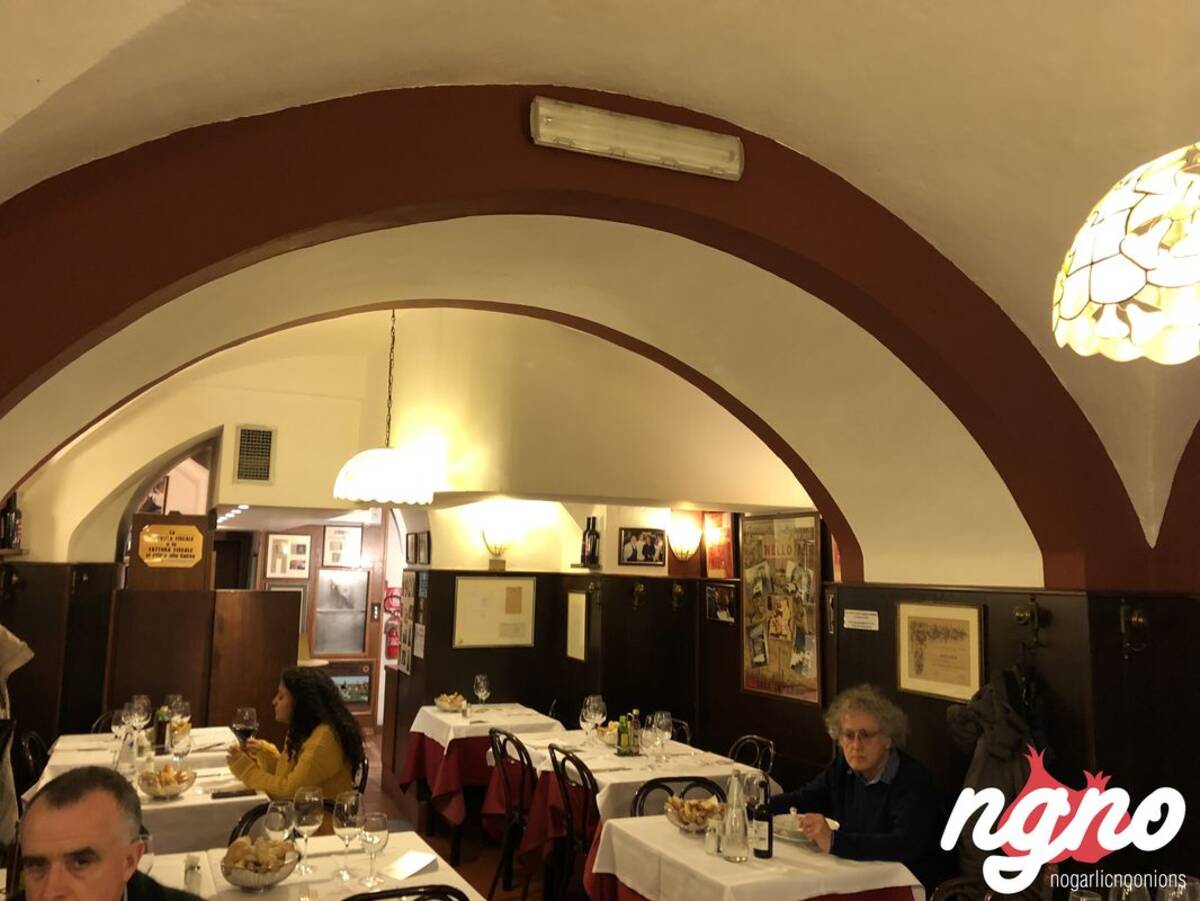 Côtelettes à la Bolognese is one of the tastiest things one can have in Bologna! OMG, how great it is! A simple piece of veal, a super tender veal wrapped with ham and cheese and bathing in a soft silky white sauce. A side of purée and another of spinach, this dish is made to leave you with a great memory.
The lasagna of my grandma, the lasagna of an old Italian grandma who worked all day in the kitchen waiting for her nephews to come back from school. It's so good, filled with a clear passion for food and Italian traditions. Fresh pasta, rich cream, and butter of chunks of tender meat.
Keep some space for dessert cause their homemade delicacies are made to amaze; a superb tiramisu, an outstanding crème caramel! Oh my goodness, how great the desserts are.
Great food, great service, Marco the waiter made my night. This is indeed a restaurant to try in Bologna.