In the heart of Manhattan located in the busy Flatiron district, Eisenberg is an old restaurant with a long bar and a seating area at one end. You don't wait in line, no number and names, walk in and sit wherever you feel like. In here the prices are half what you pay at 2nd Avenue Deli and the menu is as big.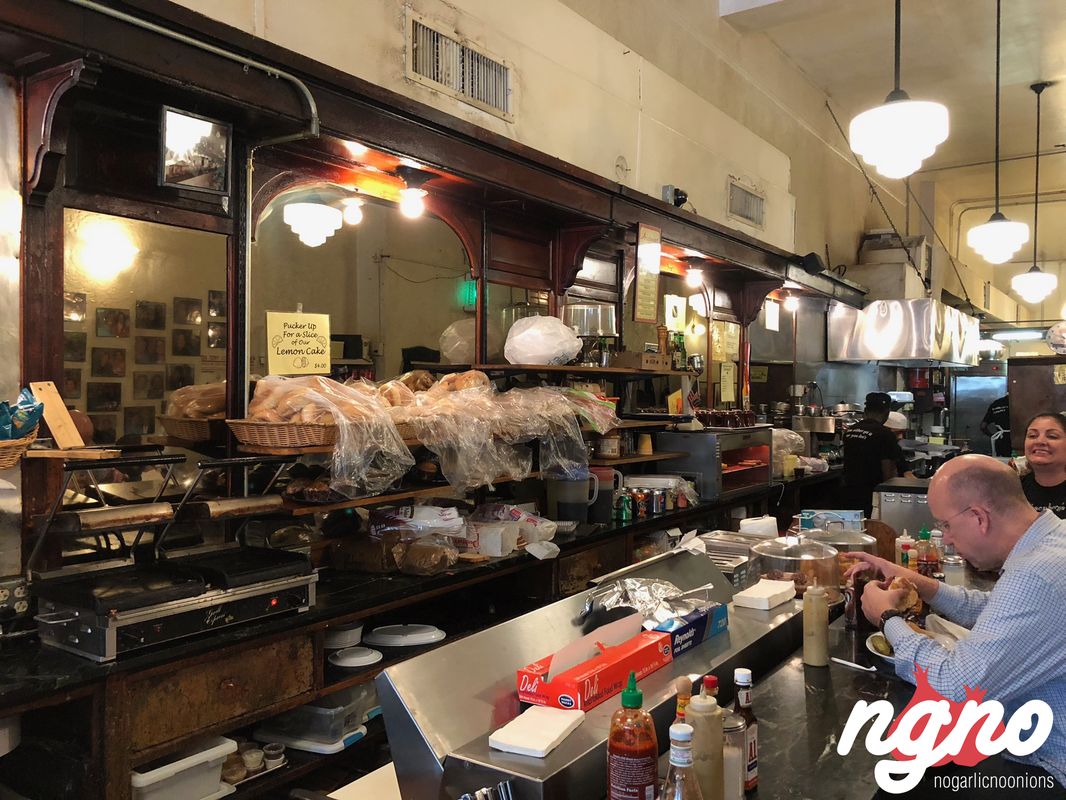 I've been here before, had the brisket and pastrami and remember them to be below my expectations, certainly not as good as Katz. Have a table, give your order and receive a plate of pickles to start with.
One major issue: you will smell smoke and food for the whole day! Fumes are everywhere and this is really disruptive.
Thirty minutes afterwards I received two sandwiches, small, one with lots of sauce dirtying the plate and another that looks dry. Which is why I honestly couldn't say, Pastrami or corned beef, but all you have to know is that the bread is not moist enough and that the meat has unpleasant cartilage strips haunting it. Not good, not tasty, dry and very unpleasant to chew, this sandwich is far from being one of New York's best; compared to 2nd Avenue Deli and Katz, it can't be even considered competition.
Bad service, bad smell, bad food... Not a place I recommend you try!