Lebanon wins "World's Tastiest Sandwich Award 2015." I am overwhelmed… Never have I ever imagined that the day would come when I would be graced with so much joy, happiness and more so with a strong feeling of pride towards my country – Lebanon. Our Shawarma is now a world acclaimed sandwich.
Since I first started NoGarlicNoOnions my only dream was to let the world know the truth about a peaceful country, a civilization where the alphabet was invented, a civilization that has made contact with the rest of the world through work, culture and education…
And definitely not war…
When I started NoGarlicNoOnions, my aim was, and still is, to show the world the other side of Lebanon, a side that may have been forgotten by many, due to events portrayed through the media. I wanted to bring back the limelight to my country and the best way I knew how was through its food, its rich ingredients, its rich flavor and rich know how…
I wanted to let everyone see and learn how our various dishes are prepared, how they vary from one town to another, one city to another and even from one home to another… But with one thing all in common and that is the passion put in every mix, that's strongly experienced in every bite… in every dip of bread and in every crunch…
(You can witness what I mean through my videos, which are a reflection of my pure intentions.)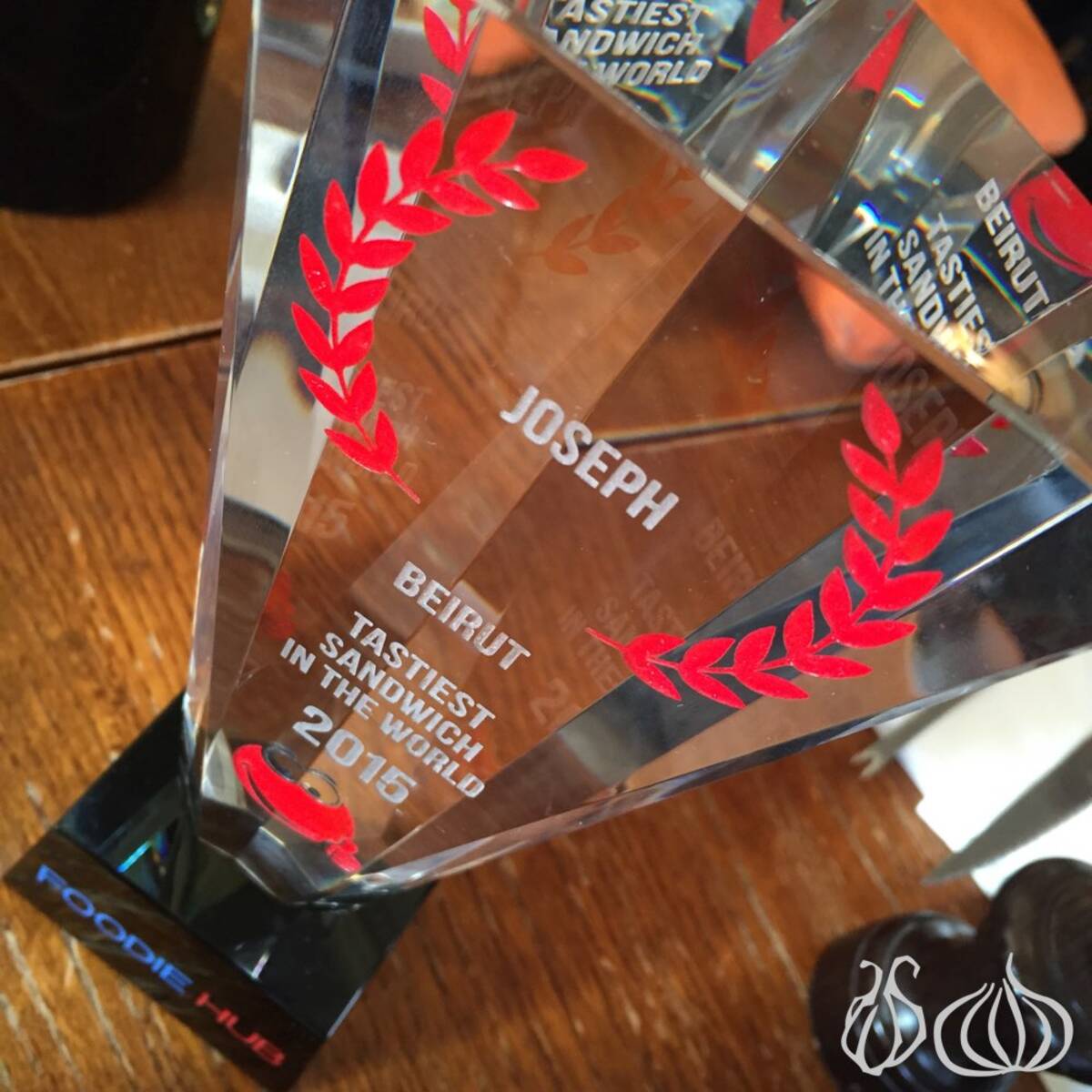 Many admire Lebanese food… It has made its way to every corner of this world, where flavors are inspired by authenticity, richness and knows how…we have proudly created what others have copied.
In an exclusive event, taking place in London, FoodieHub hosts best food awards in different categories, with 4,000 nominees across 150 cities. Lebanon's shawarma, represented by Abou Joseph, was nominated and actually won first place as the number one tastiest sandwich around the world, competing against cities like Edinburgh, Caracas and New York City, to name a few.
Lebanon's Shawarma is number one... Where does NoGarlicNoOnions come in, you may ask? Let me explain. FoodieHub adopts a methodology used by other global food awards whereby local experts nominate items and a central team tries the items on a rotating basis. NoGarlicNoOnions represented Lebanon, therefore nominating Lebanon's popular sandwich to take part in this international award event…
Shawarma is something else... Although represented by Joseph during the event, I must say that we have a lot of places around the country that serves some of the best Shawarma there is...
After three years, I finally feel that all the hard yet enjoyable work is paying off and this is just the chip of the iceberg and the beginning of what I long to achieve for my country.
Driven by a strong passion, I will continue until Lebanon's Hummos wins The World's Tastiest in the Vegetable Dish category... Tabbouleh in the The World's Tastiest in the Salad Category… and that is without forgetting Fatteh, Falafel and so much more, with hope as well to have Lebanon among an entry in the World's 50 Best Restaurants.

From NoGarlicNoOnions with full passion and dedication towards Lebanon's rich food culture... From Lebanon to the world…