It was the year of burgers in 2014 and the way things are going so far in 2015, sandwiches and wraps are stepping up their game everywhere we go.
What started ages ago as a portable food item or finger food has grown to become a popular food item worldwide and is found in various versions, with various fillings, shapes, sizes… the possibilities are endless.
Let's take a tour around the country's finest and tastiest wraps and sandwiches from across all corners of the country. Each one is worth trying – let us see why.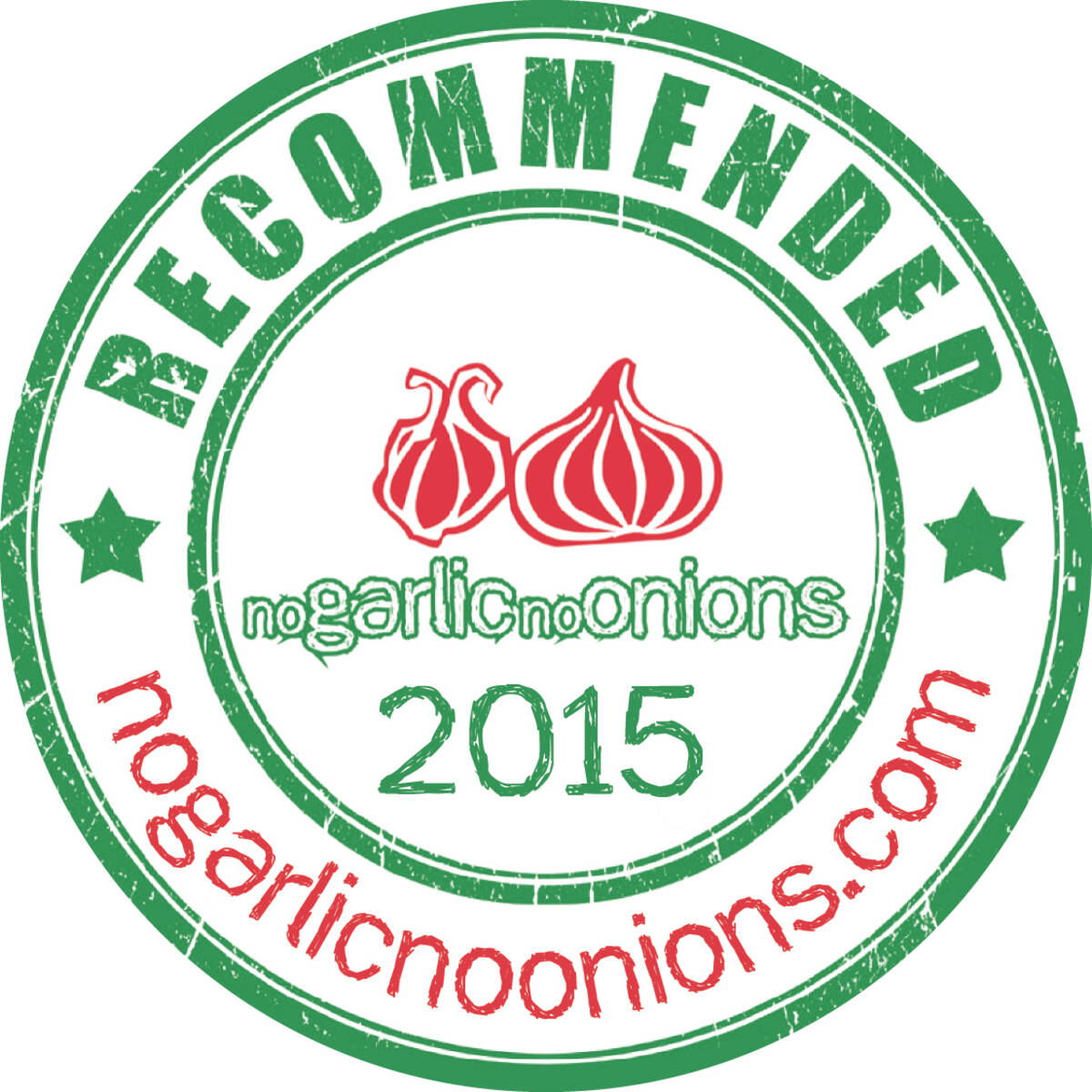 Halloum and Bacon at Zaatar w Zeit Zalka

Mouthwatering halloumi cheese and bacon topped with tomatoes and mayo served on sun-dried tomato dough. Even though this sandwich is over priced, I can say that it's an award winning creation filled with passionate ingredients. Sun-dried tomato bread wrapped around little cubes of grilled crunchy bacon mixed and unsalted halloumi and fine slices of tomatoes. Perfect. Yes, I am a fan since the early days and will always be.
Grilled Coriander Shrimp at Jai Clemenceau
Grilled marinated shrimps with ginger mayo and crisp lettuce. What an amazing sandwich. Just image a tender wrap filled in with warm ingredients, a generous portion of crisp shrimps, a sweet touch and fresh vegetables. On the side is the glass noodle salad composed of carrots, herbs and peanuts with zesty soy dressing.
Pulled BBQ Chicken Po'Boy Sandwich at Ferdinand Hamra

Capturing Louisiana's spirit, this slow'n'low-cooked chicken will sit on a bed of a smoky coleslaw and French bread. When you say square bread, its usually chewy and thicker than others, but this one is so light, filled with a smooth mix of tender chicken and crunchy coleslaw. Simplicity redefined. Don't forget the fries, they are divine.
The Spinach Roll at Fresh Zalka

Try the Spinach Roll at Fresh! A green wrap, rolled around eggs, turkey bacon, mozzarella cheese, tomatoes, spinach and fat-free mayo. Yummy! The wrap is thin and not chewy, with just enough mayonnaise to give a juicy heart. Enjoy the sound of fresh and crunchy spinach with eggs and tomatoes. It was supposed to be a tasting... I finished it all.
The Lahme Beajine at Beaino is a paper-thin circular dough covered with a fresh mix of meat prepared in house, tomatoes and onions. You will enjoy pure rich meat. Ask for one served on a plate. Cut it in eight pieces like a pizza and enjoy every slice calmly. Enjoy the way it looks first, then the taste while every bite crumbles under your teeth. Have a bite, and another and you'll end up eating more than you had planned... Without garlic, the right amount of onions, this lahem beajine is breathtaking. I couldn't stop looking at its details, the crispy black borders, the meat covering the entire surface homogenously… Bravo!
Lobster Roll at Brgr.Co Beirut
Brgr.Co's lobster rolls are generously filled with pure lobster. Blended with premium mayonnaise and a subtle touch of spices, this roll is a must try. A small sandwich of around 15 centimeters, cut along the sides to eliminate the round edges, carefully buttered and grilled, before being cut down the middle and filled to the top. Crunchy, juicy and flavorful mix of mayonnaise, pepper blend, paprika and lemon zest... A slight crunch of celery, chives decorating the top and here you are in front of a luxurious sandwich.
Steak Sandwich at Captain Davis Sin el Fil

If you think that burgers are the Captain's specialty, think again. Captain Davis created a new version of the 'casual' sandwiches. Crunchy premium brown bread from Prunelle loaded with amazing ingredients, various tastes, herbs and mixes. This is not a street food sandwich but something unique and extraordinary. Super tender beef mixed with crunchy cooked vegetables... the cheese appears at the end of every bite...
Pork Wrap at El Mexicano Faraya

Extravagant to say the least. What an amazing sandwich. Tender thin wrap, non chewy but well combined filled with fine pork alongside lettuce, thinly sliced tomatoes, radish and a homemade sauce. The combination makes all the difference. Spicy, extremely spicy in fact… the hot sensation from the jalapeños and mustard sauce erupts in the mid way through the experience and fades out before swallowing; that's the jalapeños and mustard sauce.
Fish Sandwiches at La Maree Batroun

Walk into a snack-like set up, with an open kitchen and a counter where cleanliness is the key. Food safety is mastered to perfection. Everything is cooked a la minute in casseroles, the sandwiches are prepared, then grilled to a crunch. The sandwiches are exquisite. Squid in their ink, calamari or shrimps, each has a special flavor and are definitely fresh. Ask for the mixed seafood sandwich, a must try. Tender bread, toasted on the outside and filled with juicy seafood marinated in their flavorful sauce.
Tuna Sandwich at Meat the Fish Beirut
Ortiz Yellowfin tuna in olive oil and herbs, black olive tapenade, organic boiled eggs. Very generously filled pain de campagne that's tender and crunchy on the sides. Fresh tuna offers a lemony freshness alongside some crunchy lettuce, juicy boiled egg… It's good to look at and it's tasty at the same time.
Sloppy Joe at Sandwiched Jounieh
It is great, although not your typical American Sloppy Joe famous for its load of minced beef and tender sandwich. The Sloppy Joe at Sandwiched is square shaped and filled with a large piece of hamburger patty that covers the whole bread along with cheddar cheese, and loads of it, crispy bacon and caramelized onions. The barbecue sauce adds sweetness to the flavor.
Tabliet Chicken Tawouk at Massaad Barbecue Zahle

Ask for a chicken sandwich and you'll receive, on a wooden board, a sandwich marinated in his special recipe, covered with sesame and cut into bite sized pieces, hummus, garlic paste, French fries, coleslaw, with cucumber and beetroot pickles. This sandwich contains premium chicken, marinated to perfection. A nice lemony note is enjoyable and leaves a pleasant aftertaste. The sandwich is then toasted, brushed with the signature marinade, which is followed by a sesame shower. On the side, a generous portion of hummus and another of coleslaw salad is accompanied by thick French fries and pickles.
Two layers of thin and fresh pita bread wrapped around a generous portion of premium quality meat or chicken shawarma, alongside accompaniments which include lettuce, pickles and fries in the chicken and parsley with tarator for the meat. A thick 8 centimeters in diameter, the sandwiches are fulfilling but don't leave you feeling heavy. It's neat and tasty. This sandwich is really unique.
You may know falafel as the typical street sandwich that is heavy and wrapped in thick pita bread, loaded with vegetables. Considered one of the cheapest sandwiches in Beirut, the ones at Sahyoun are different. Instead, falafel sandwiches at Sahyoun are filled with light airy deep fried flavorful falafel, every fava bean mixed in each ball is enjoyed... add to that some freshly cut tomatoes, radishes and a mix of parsley and mint topped with a line of tarator sauce. Heaven. Trust me it's like nothing you have tried before. An enjoyable crunch of wonders with every bite. I'm not being able to put my feelings into words. And of course the best part is the falafel, simple falafel that put a smile on my face.
Samke Harra at Abou Fady Anfeh

Commonly known as a piece of grilled fish served with sauce, samke harra at Abu Fady is different. It is actually a sandwich filled with a mix of fish, tarator and spices, which the owner himself prepares then toasts for a couple minutes. The journey starts with a crunchy feel followed by the richness of a generously filled sandwich where a dozen flavors, perfectly mixed together will put a smile on your face. I never imagined a Samke Harra sandwich, never imagined something like Abou Fadi even existed. Something different to try.
Hanna grabs a chunk of Kafta and spreads it on a double layer of bread which then enters a toaster, as is, to be cooked. A few minutes later, mayonnaise, tomato and pickles are added before rolling the sandwich and delivering it to the customer. This sandwich's taste is unique reflecting what real street food it is. Even though fatty, oily and spicy, this sandwich is a famous talk of town.
Seared Tuna Wasabi at Bar Tartine Dbayeh

Seared, fresh tuna steak, cucumber, boiled eggs, potato and avocado, seasoned with wasabi sauce and sesame sprinkles in sliced crunchy pain de campagne bread. The ingredients give a mixture of sensations… crunchy cucumber makes it unique, avocado adds smoothness, and the mayo adds the flavor. The tuna is indeed tasty but I would add some salt or mustard for added flavor. I loved the pepper that caresses your palate at every bite.
Turkey and Cheese at The Food Dealer Mar Mikhael

Bravo! This turkey and cheese sandwich at the Food Dealer is great. Imagine freshly cut turkey on toasted and crispy bun topped with a generous portion of melted cheddar, while two slices of dried tomatoes add a touch of finesse. Add some mustard that comes with it and enjoy.
Mediterranean Shrimps wrap at Khass w Bass Verdun
Marinated grilled shrimp, mixed bell peppers, onions, iceberg lettuce, smoked fresh mozzarella, BBQ sauce and light mayo sauce. I had it in a brown wrap, served toasted and crunchy with an enjoyable chewiness and filled with a watery and spicy mix served hot, like a sauce, and great with rice. I loved the freshness of the vegetables and the generosity of this well equilibrated sandwich. It's certainly tasty.
Provolone Steak Sandwich at Casper&Gambini's ABC

It's a piece of eye candy. Fully loaded with slow grilled, super tender certified Australian beef, fluffy toasted Ciabatta alongside smoked bacon and melted provolone cheese and some vegetables. Crisp lettuce, tomato that adds juiciness and a bit of sweetness while a spread of horseradish mayo moistens the bun. A lovely classy and delicious sandwich I really appreciated. With the sandwich, comes a cup of fried potatoes, which will put a smile on your face.
Bab el Wad at Acote Mar Mikhael

New to the country, a Merguez sandwich will make you drool. A thin and long sausage stuffed with mint leaves inside a baguette with fine sauce. Alone, the sausage is so juicy from the inside, slightly elastic cover and lots of love. Merguez is a fresh sausage made with lamb, beef, or a mixture stuffed into a lamb-intestine casing. It is heavily spiced with cumin and chili pepper or Harissa, which gives it its characteristic piquancy and red color, as well as other spices such as sumac, fennel, and garlic. Yum!
The Monte Cristo Sandwich at Kiss Proof Badaro

Originally, the Monte Cristo is a sandwich with fried ham and cheese, a variation of the French croque-monsieur. This sandwich, which looks like a pain perdu, is a mix of sweet and savory. In a metal casserole, three layers of bread, a heart of cheese and ham topped with rocket leaves and a strawberry on top acts as a decorative item. A pain perdu style sandwich with ham and cheese is new to the country. I loved it: starting with a savory flavo following with sugar, which continues while you lick your lips. A fine creation of tender and moist ingredients that melt under your teeth like butter.
Toshka at Bab Sharki Achrafieh

Come here and ask to eat Toshka. Toshka is simple yet innovative and extremely tasty. Two loafs of Lebanese bread are turned upside down, dreaded with kafta and white cheese then toasted. The bread absorbs more heat giving it a crunchy pleasant feel while the meat and cheese melt under your teeth in style. A good combination of spices and flavors will be enjoyed in every bite that will put a smile on your face. Yum!
Old Style Zaatar at Leil Nhar Achrafieh

Old style, as its name suggest this mankoushe includes dry zaatar, sun-dried tomato paste, fresh thyme, onion and tomatoes on multi cereal dough. Thin, soft and light, the dough is a perfect mix that took me back down memory lane to when I was 10, running around up in the mountains and discovering life as a kid. We used to wake up to those saj manakish, which included the same unique mix… Tiny pieces of tomatoes, small bits of onions, sesame seeds and the strong, acidic tomato flavor which ended the experience in style. A sandwich I fell in love with.
Smoked Salmon Crepe with White chocolate at Galler Zalka

Laid on creamy cheese, salmon roe served with white chocolate sauce … When I read white chocolate, I was intrigued to try the salmon. Two small pieces of crepe, generously filled with salmon slices and decorated with lines of white chocolate and sprinkled with crispy bits of tobiko and served with a green salad with cherry tomatoes on the side. Interesting! The texture is nice, the salmon is very good and the white chocolate adds a touch of flavor and finesse.
Smoked Salmon at Lina's Sandwiches
The menu at Lina's offers a large choice of sandwiches including a light selection. You have the choice of choosing from five different kinds of bread: olives, nature, grains, pavé and complete. I love the sandwiches at Lina's that are all freshly prepared a la minute using premium ingredients. The salmon is one sandwich I usually order. Cream cheese spread, fine salmon and capers , while other times I enjoy their halloumi light sandwich where unsalted halloumi cheese is served in whole grain bread, with avocado, avocado paste, tomato, iceberg and cucumbers all for 335 kcalories only. I loved it.
Club Sandwich at Lord of the Wings
Surely the king of all meals, try the club sandwhich at Lord of the Wings. The mountainous sandwich contains chicken, eggs, tomatoes, mayonnaise, lettuce, bacon, sweet pickles and cheddar cheese and is a piece of art. The sandwich has a fine sweetness that comes at the end, while each one of the juicy ingredients contributes to putting a smile on your face. I love the way the chicken is presented. The chicken is cut into small cubes mixed with a lettuce salad and mixed with mayonnaise. The chicken stays soft and tender. The tomatoes are thin, the bacon doesn't slide at the first bite, and the omelet is oil-free and doesn't cover all the other ingredients. In one word: Bravo.
Saj Soujok from Abou Artine Faraya

Artine prepares homemade soujok, instantly baked on Saj, filled with the famous Armenian meat. What a taste! A crunchy border, a juicy heart, a blend of flavors, that's a delicious sandwich, which looks like a "Saroukh", closed on the sides and trapping the soujok inside. The other recommendation would be the mixed cheese with spicy tomato sauce, rich red color with lines of cheese decorating the top. As enjoyable as the first one, the dough, the juicy fillings, the sweetness and hint of spiciness are all awesome!
Meat sandwiches at Kababji Zalka

I am surprised that no one has been able to make the same meat sandwiches like Kabab-ji's. They're so tasty, tender, fresh and most importantly simple - meat, hommos and bread. You can't but get addicted to Kabab-ji large variety of Kebab, that after one bite. It may be a bit more expensive than all others, but it is definitely worth it.
Eggs, Kawarma and Cheese Mankoushe at Krikor Baskinta

If you're looking to try the best mankoushe in town, Krikor is the place. Located in Baskinta, Krikor makes a one of kind mankoushe. Trust me, you have never tried anything like this before. Just imagine homemade bread topped with butter, a mix of three kinds of cheese, three eggs, kawarma, topped with an additional layer of cheese… then baked. Now that the ingredients are cooked, Krikor adds some homemade cow fat on it to give it a shine and crunch. No words can describe this piece of marvel.
Chicken Sandwich at Le Gourmet Bickfaya

Le Gourmet is known as the first place to introduce tasty chicken sandwiches in French bread instead of the Lebanese pita bread. Simple, yet consistent the trend spread fast around the country. People came to try Le Gourmet's chicken sandwiches: French bread, a generous quantity of chicken, pickles and mayonnaise.
Roast Beef Sandwich at Bash Ahmad Saida

Bash Ahmad, located a few meters away from Sahat el Nejmeh in Saida, is the cleanest and freshest place I have visited lately. For over 25 years ago, Bash Ahmad welcomes you into an air-conditioned and impeccably clean space. Try their famous roast beef sandwich. It's nothing like you have ever tasted before. Shredded meat filled in fresh French bread that's so tender, slinky and toasted on the outside. Tomato, pickles and mayonnaise will just make your mouth water.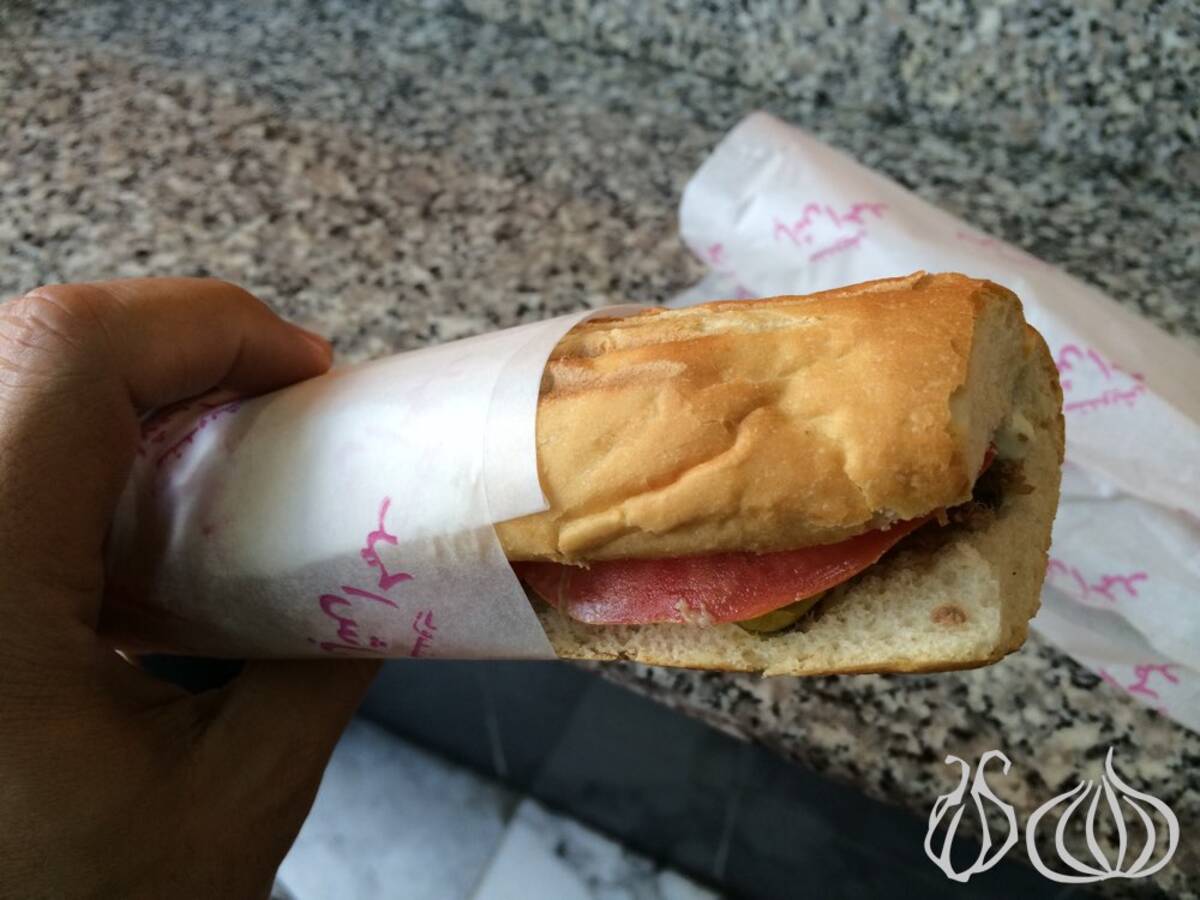 Salmon Club at Al Mandaloun Dbayeh

Al Mandaloun café offers a large selection of tasty sandwiches among other items, and one thing I always find myself ordering is their salmon club. Two slices of tender black pain de mie filled presented with a certain class, where a layer of smoked salmon and a spread of cream cheese are laid. Moist and tender, the mix melts in style in your mouth. Simple yet extremely tasty.