The Minions are taking over the world...The cutest character, in my opinion is now the new face for 'Tic Tac'. The brand has recently announced its latest limited edition 'Tic Tac Minions' sweets and just look at how irresistibly cute they are... they sweets come yellow with the faces of the minions printed on them.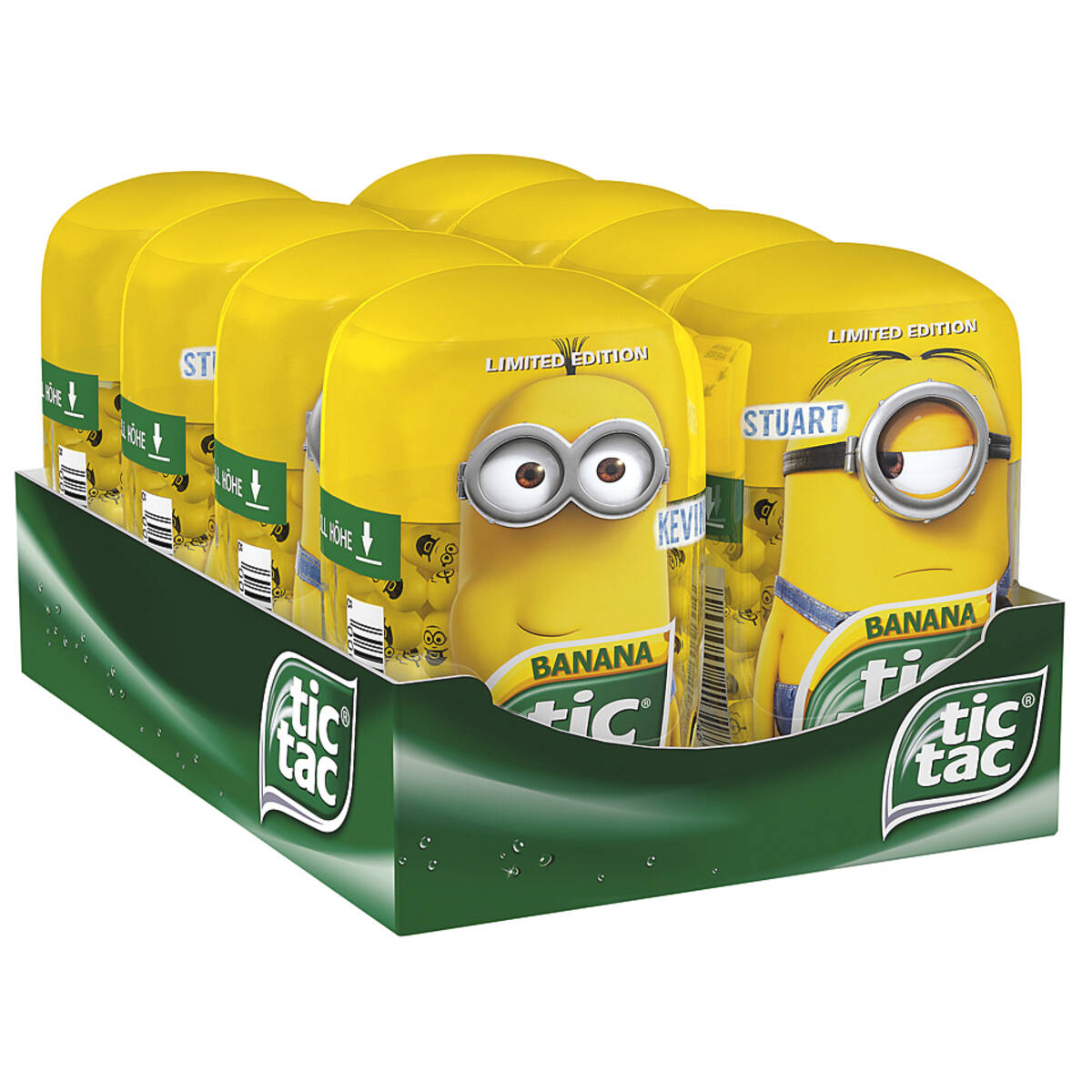 The Minions movie will be coming to theaters on 10 July 2015 and to celebrate the launch the banana flavored sweets will hit shelves across the U.S. this month. Three variety are available with Stuart, Bob, or Kevin printed on the outside.
Which is your favorite... Anyone coming from the US please get me all three!