The Instagram account of a restaurant in Jdeideh boasts beautiful photos of Lahme Beajine and oriental specialties. Facing the entrance to Almaza on the road parallel to the main Sin el Fil highway, Ohannes is spotted at the corner of a street with a yellow American car decorating the entrance.
We were welcomed by Avo, the owner, who has been working as a chef for the last 30 years. Armenian specialties are what they do, fresh grilled meat, mante and lahme beajine with grilled eggplant.
The oven is the main attraction here, a metallic oven with the restaurant logo printed on its back. The menu had a selection of oven-based specialties, sandwiches, barbecue platters, salads and mezze with beverages.
Some items caught my attention: Soujok, lahme beajine, kabab, manti, makanek and arayess. I honestly came here for the lahme beajine and meat.
A simple place made of square tiles and two arcades where the kitchen is. Square and rectangular tables fill in the space where love birds add a touch of enjoyment.
Laban: We started with the homemade Laban served in a glass cup with ice. Fresh and light, subtle acidity and a faded taste of salt. The glass is filled to top with ice and comes with a refill jar. The drinks blend well with the kind of food Ohannes serves.
Let's have lunch:
The Lahme Beajine: A large wooden board is covered with lahme beajin all cut in half. Extremely thin, the dough has a bright color, a round crunchy border and the meat appears through the dough. A light orange color, the meat is shredded and mixed with a bit of parsley. Smooth and soft, lightly spicy and well peppered. I loved the lahme beajine, which is baked without garlic.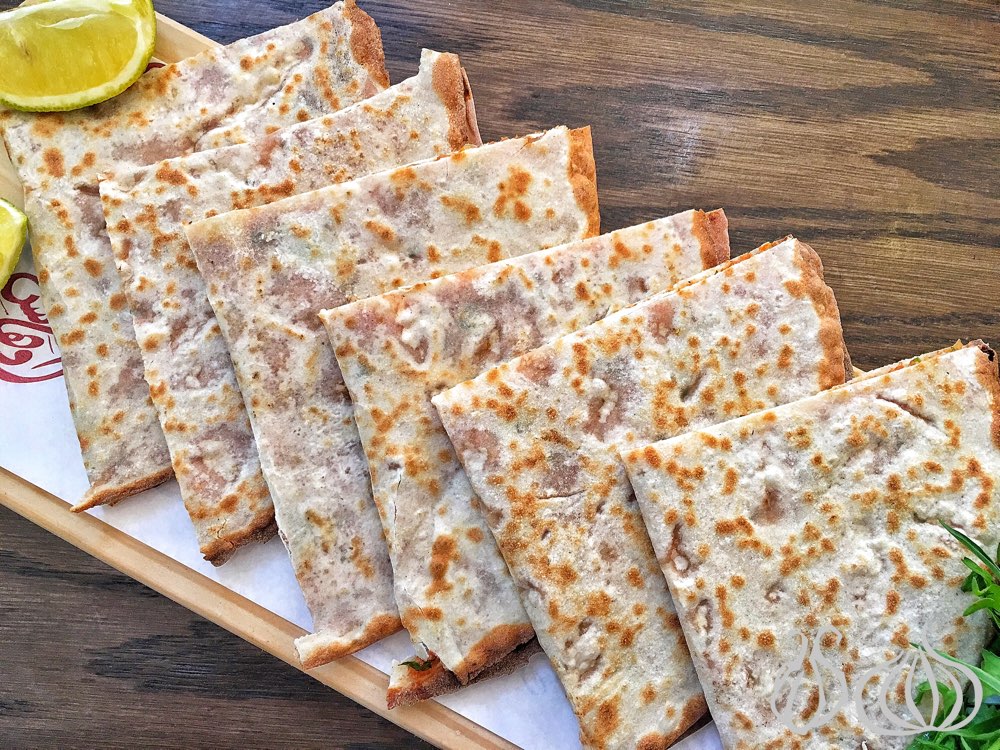 Lahme. Beajine Ohannes is a must try: The same lahme beajine is stuffed with grilled eggplant and greens with a line of mayonnaise. A new innovation.
Lahme Beajine with pomegranate molasses: A light sweetness, minced meat, but lots of onions which are felt under the teeth.
Now for the more serious stuff. Manti and meat. The manti is like none I've had before because the tomato sauce is more of a purée. Crunchy manti (a dough wrapped around meat and cooked) with thick Laban on top. Surely recommended!
The meat platter: A marinated, tender meat that leaves a long lasting after note. Juicy kabab with a kick of spices and salt.
The hummus is the only thing I'd change: It needs more lemon, more flavor and a lighter consistency.
Delicious, lunch was indeed much more than I expected. Tasty lahme beajine and amazing Manti. A tender, well-marinated meat, fresh Laban, a welcoming owner, and positive vibes. I'll come back for sure!