I think these were made for me... Snack caps for my camera? Just came across these cute burger and donuts camera caps...
After a long day of zooming around and constantly shifting focus from one thing to another your camera lens is beat! Give it a boost with nutritious Snack Caps!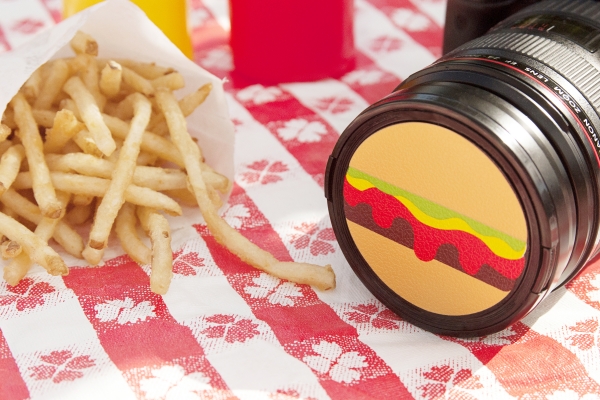 Adding a burger or donuts clad cap will not only fill your lens with calories but also the confidence that they look their very best and most importantly the protection it needs against scratches and bumps.