I'm back to Toto, the Italian spot on Mar Mikhael, a special a 50?s ambiance in a trendy modern setup within a preserved authentic Lebanese house - original to say the least. Celebrating a family reunion, we decided to visit Toto again and this way I had to chance to check up on any changes. When they first opened, I wasn't a fan of their pizza and maybe comparing their dishes to that of Sophie's was what made my experience a disappointing one. Tonight was different and all the preparations were tasty and the pizzas were unique. Lebanon boasts some good Italian restaurants and dozens of cozy trattorias, but Toto is different somehow. But perfection doesn't cover the whole experience...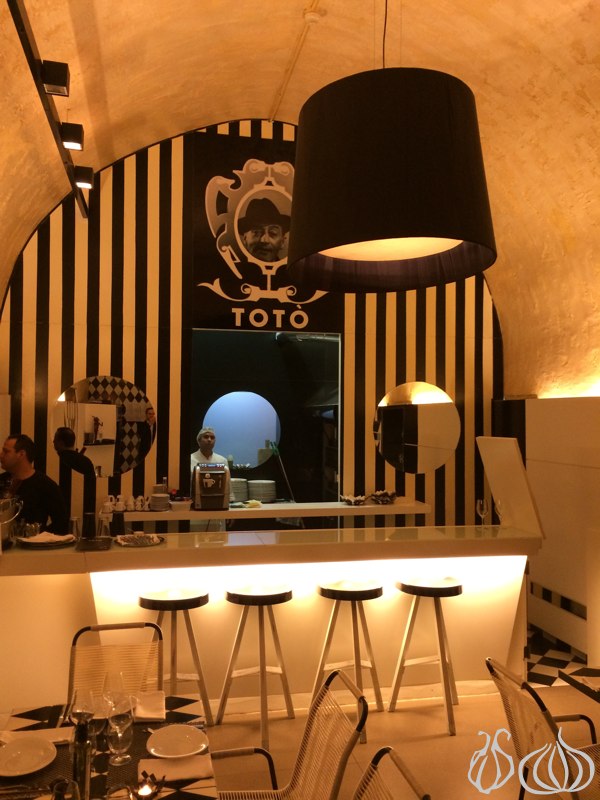 The place:
A 50?s ambiance with an interesting combination of black and white fabrics in an old Lebanese arcade house and its classy feel
Three wine coolers welcome you to the right next to the entrance
A long bar facing the entrance, hosts the pizza oven behind it
Tables are all black and white
A real wood parquet covers the floor
Two big round tables fill in the space along some other square and rectangular ones
Plastic place mats decorate the tables following the black notes of the place and covered with oval plates, thin stainless cutlery and Stolzle wine glasses
The walls are all decorated with black and white vinyl panels
Two black chandeliers pend from the ceiling
Photographs of Toto and the old Italian cinema age decorate the walls
Zejd special olive oil, Peugeot pepper mill, thick salt and spices fill in the middle of all the tables
The menu sections:
Per Stuzzicare
Pizze Tradizionale
Pizze Creativa
Insalate
Antipasti
Primi Piatti
Secondi
Dolce
Al Piatto, Al Metro: Choose any pizza you want and it will be served 1 meter long shape for $60
"The New Pizza": Different from all the others, this Carpaccio beef pizza looks and feels different. On a crunchy biscuit-like dough, thin slices of beef carpaccio are covered with thin slices of Parmesan, fresh mushrooms and rocket leaves. Thin and crunchy like no other, this pizza offers rich notes of truffle oil boosting the cold filling with strong aromas and flavors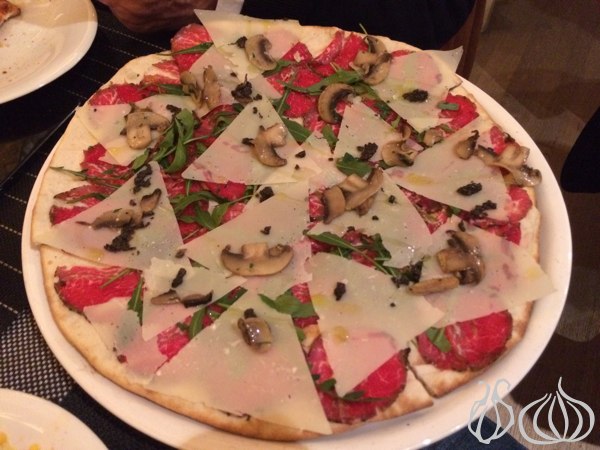 Gran Biscotto Pizza: Tomato sauce, mozzarella de buff lone, parma ham and rockets 35,000L.L. Toto's pizza dough has changed drastically. It has nothing to do with the one I had last year - its thin, crunchy and slightly chewy with crunchy borders. The generous filling of tasty tomato sauce along side premium ingredients, this classic pizza is a must try
Insalata de Bresaola: Bresaola, roquette leaves, Parmesan cheese 29,000L.L.
Vitello Tonnato: Veal carpaccio and its tuna sauce 26,000L.L. Amazingly flavored, Toto's vitello tonnato is unique for its raw and chewy veal along a unique sauce. That's something you won't taste elsewhere and a must try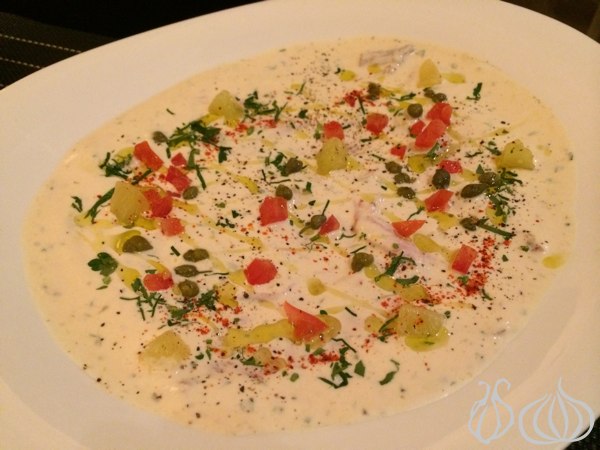 Insalata D'Iceberg con salsa al Gorgonzola: Iceberg salad with its Gorgonzola cheese 25,000L.L. I think the picture speaks for itself, right?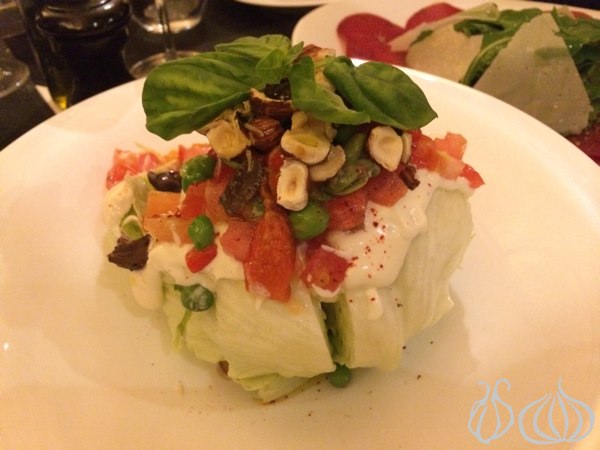 Cuore di Carciofi Farciti di Fave e di Piselli: Artichoke hearts with green beans 28,000L.L.
Parmigiana: Eggplants, mozzarella and tomato sauce 20,000L.L.
Linguine ai gambrel e zucchini Gambas linguine with zucchini chips and orange zest 31,000L.L. Toto does two things perfectly well. A superb pizza and unique pasta, al dente like they should be and not to mention their perfect size. With premium tomato sauce and innovative zucchini chips, this dish is wonderful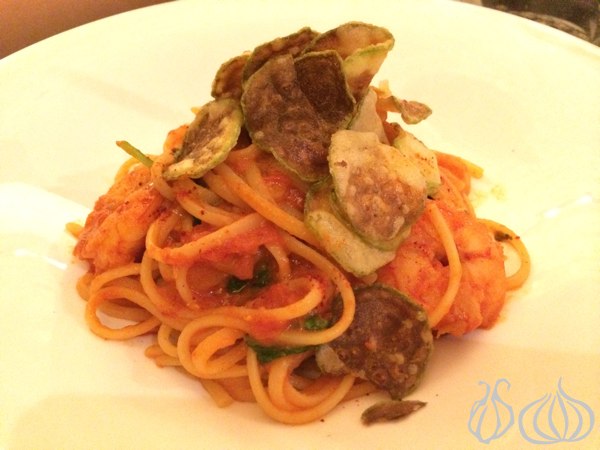 Spaghetti Bolognese: 22,000L.L. A classic prepared to perfection
Paillard di Vitello: Grilled veal pail lard with spinach and carrots mousse line with cumin 41,000L.L. Bravo!
Tartuffona: Mozzarella de buff lone, mushrooms, truffle cream, Italian sausages, Parmesan 39,000L.L. It's a good one. If you're a truffle fan, don't miss this dish!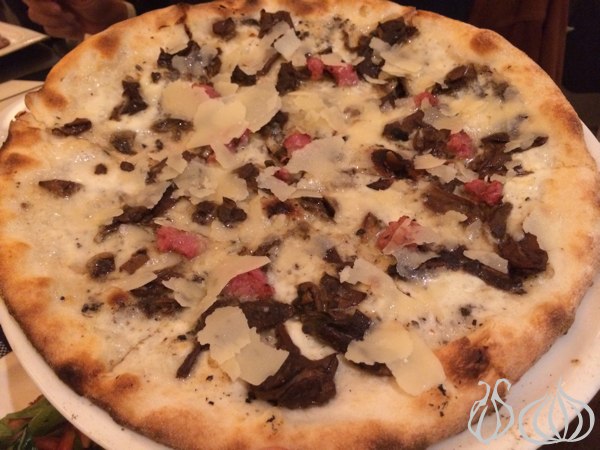 Spaghetti alla Bottarga: Bottarga spaghetti with lemon zests 28,000L.L. "Batrakh" in Arabic. Definitely a must try. Innovative, creative, tasty and unique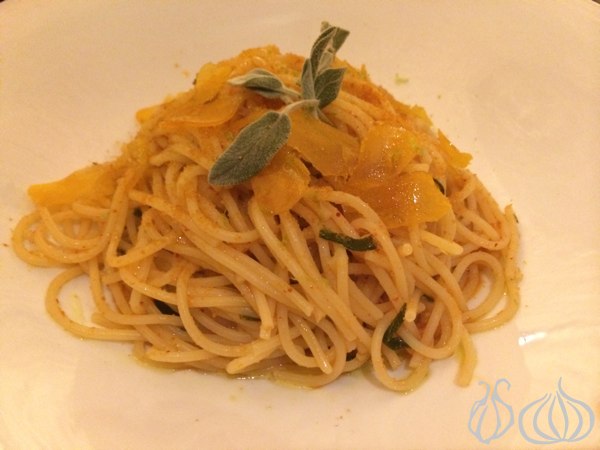 Scaloppa alla Milanese: 44,000L.L. This was my personal order and I can honestly say that I've had better ones. This version of the Milanese escallop was dry. It needed and should have been more moist and soft on the palate.
Risotto ai Frutti di Mare e Zafferano: Seafood risotto with safran and lemon zest 30,000L.L. This is tonight's royal dish in my opinion. A crunchy al dente Arborio rice mixed with seafood. A strong tasty lemon flavor is felt. A hint of saffron adds the right amount f finesse that makes this plate an award winning one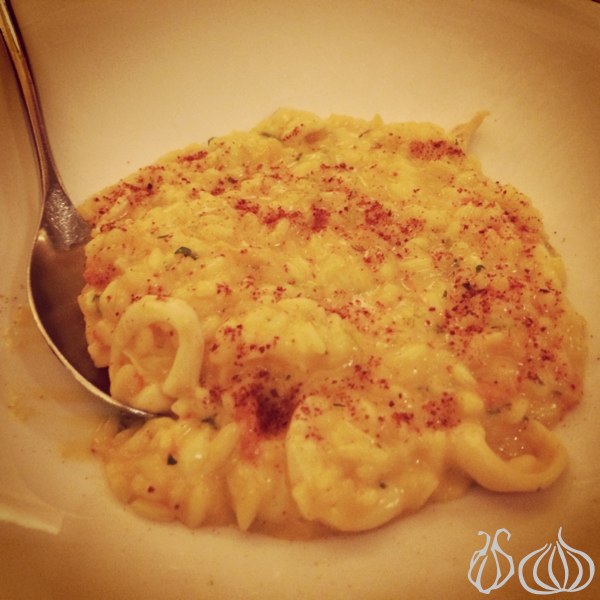 Sorbet: For dessert, and after having all of the above, we decided to go for something light. Jellab, lemon, Limoncello, rose, mango, strawberry, melon and some of the homemade ice cream flavors produced by Toto. All are fresh and tasty and feeling the aromas and taste distinctively.
The details I like:
Zejd olive oil, Toto special edition bottles
A certain finesse covers the air, nothing to be compared to any Italian trattoria in town
Toto stands out to be in the middle between the average Italian places and the couple fine dining ones
The waiters are from different nationalities and are trained differently
The minuses:
The service is too slow and too clumsy
Waiters are arrogant
The ventilation system is not good. The place was too hot
The ambiance was too noisy
The lighting was too dark
In all cases, I was happy to come back to Toto to discover that it has positively changed. This fine Italian restaurant offers tasty food at an average price of $60 per person. But there are some improvements to be made here and there.