Wasabi is a "Pret a Manger" style of restaurant where sushi and healthy food are served. Found all over London, Wasabi invites you to come into their bright colored space and clean feel.
As you walk in, pass in front of the many displays where preset boxes of sushi are just waiting to be devoured. Makis, sushi, temaki and sashimi with a set of boxes serving hot food, salads and soups. The aromas around here will make your mouth water. I loved the individually packed sushi pieces.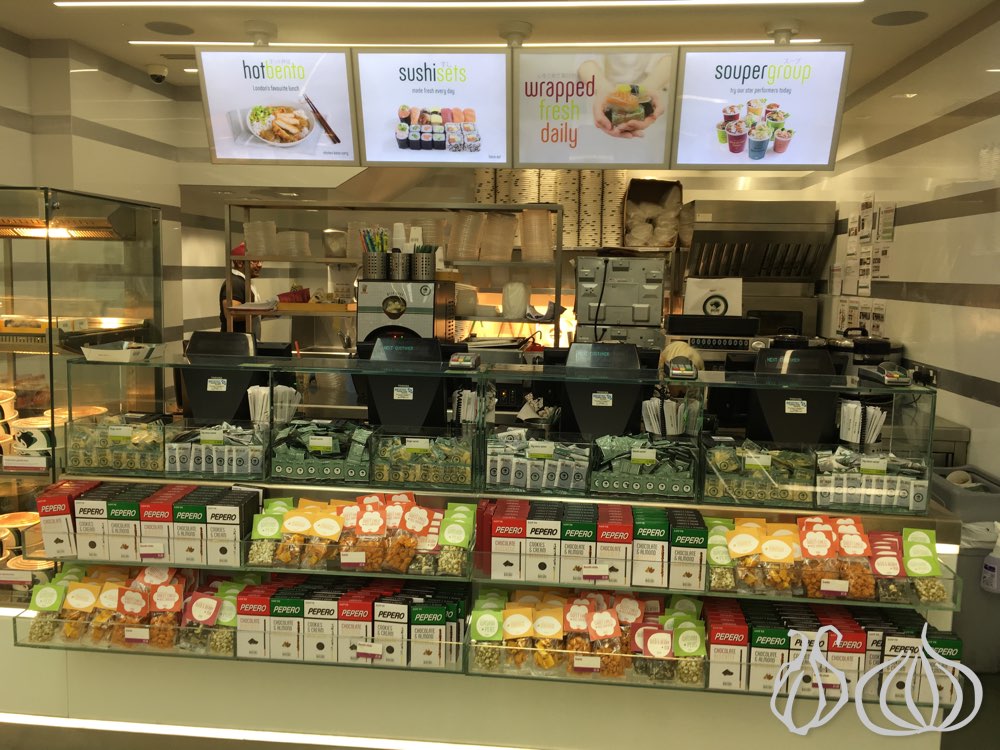 Pick up your like and walk to the counter. Pay an additional fee if eating on premises and you'll be asked if you prefer chopsticks or a fork.
Inside the box is a plastic cup, wasabi wrapped in a bag, a bit of white ginger and some soy sauce.
Cold rice, hard avocado, crunchy al dente rice… It lacks some flavor and feels a bit sticky… The quality of salmon is good and the shrimps are left with their tail… 15 pieces al for £8 only. That's good for a university student planning to have a 'grab and go' quick lunch break.
An enjoyable concept but nothing I'll crave for. The food is average and I wouldn't want to try it again. The taste of their food should be looked into more.