I love burgers, to the extent that I don't mind eating these little pieces of heaven every day. Mind you, not all burgers are worth talking about and not all burgers are made properly. It is not as simple as one would imagine. A good burger requires passion and a lot of know-how to achieve the perfect patty, bun, and fillings. Burgers were one of the things that boomed this year. Although this good old meal has been around a very long time, it seems that the burger concept has gone through a revolution. A lot of restaurants have included a special burger dish on their menu. Each one is served differently, adding a whole new dimension to the way we enjoy our burgers – a satisfying sight first, then comes the taste …
Snack el Estez: Tasty Street Food and a Homey Burger

On social media there is "Snack el Estez", in Achrafieh is where you can taste their food. A trendy "Lebanese Snack" occupies the corner of Zaatar w Zeit and Credit Bank in Sodeco, facing Bank Audi and Banque Libano-Francaise. Have a shawarma, a burger, a meat sandwich, and a fries sandwich: sit at the bar and enjoy seeing them being prepared in front of you.
Boul Mich: Remembering the Taste of Simplicity

And to end this pleasant experience, I asked for the burger, a real homemade burger. The bread from a local baker filled with a meat patty, tomatoes, French fries set parallel, coleslaw, ketchup, and pickles. I closed my eyes and felt a certain nostalgia, the burger of my childhood, the Lebanese burger that was just perfect. Don't you just miss eating a simple burger …it was an amazing experience where you feel detached from all things commercial… It was so nice.

Al Forno Gourmet: A Loaded Shawarma and Tasty Burger on Your Way South

Stop in front of the last door where the fast food restaurant is. Coming here with low expectations, I ended up leaving happy and impressed. Try the homey burger, loaded and juicy, with a patty that tastes like real meat. The Al Forno burger with a patty of fried cheddar cheese and a big piece of the fried chicken breast is breathtaking. I loved the fries, crunchy Lebanese style fries ready to be dipped in ketchup and enjoyed.


Burger Bros: I Love it More Every Time

I love it. I really love it. Burger Bros in Jbeil serves the best burgers and not only that the owner of the place, Mazen, doesn't stop impressing me with his positive attitude and creative creations. I'm in love with their burgers, in love with their formula and the vibes around here. Let's dig in...


Crepaway: The Famous Spiel Mozzarella Burger

It's excellent, simply excellent, one of the tastiest casual burgers in town, a nostalgia of my childhood; comfort food if I may call it. The spiel mozzarella is Crepaway famous burger, a tender and sticky bun covered with sesame and seeds stuffed with molten mozzarella patty, fried to perfection giving it a crunchy envelope, crisp lettuce, a sweet tomato, and a juicy patty. It's good, actually too good to be true. I love the meat quality, Angus beef quality indeed without the after-bites of spices cheap burgers leave in the mouth. The sauce is light bodied and offers a sweet touch caressing your taste buds in style.


Street Eats! Tasty and Quick Street Food on Faraya's Roundabout

It's called Street Eats, and it has newly opened on Faraya's famous roundabout. From Souk el Akel to the jewel of Keserwan, Toni, Patrick, and Roy have taken the street food experience to another level. Burgers, fries, sausages, and tacos with a handful of appetizers and sexy choices.


Edenberg: One Hell of a Burger up in Zgharta, a Beautiful Diner

When you reach the sign "I love Zgharta," it's where "Edenberg" is. "Eden" for Ehden, the village and "Berg" for burger. Edenberg is one of the most beautiful eateries I've seen, an American diner, passionately executed by hand. The experience is amazing from start to end, American music, two walls made of brick, design items from Route66, red leather and individual lounges. EAT decorating the right wall, "Eat rep Eat" created by hand with metal nails, metallic lanterns and a selection of old American cars surrounding the Edenberg logo.


Refined Exotic Burger: An Exceptional Delivery Choice

It's called R.E.B for "Refined, Exotic, Burger", a delivery kitchen that's part of the "Chou Tabkha Mom" concept. Nicely prepared and presented, professionally wrapped and tasting so good I would recommend you try them immediately. Even though warm and not hot enough because of the distance these burgers made me smile... loved the bun and the patty, the ingredients and flavors, the balance and equilibrium of textures put into a sandwich created to impress.


The Bros: The Buffalo Chicken Burger, Now in Mar Mikhael!

It's the story of three brothers with a big passion for food. Known as the "hats" brothers, the boys started at Souk el Akel more than eighteen months ago, attracting thousands of clients to their stand asking for one item: the signature "Buffalo" burger.
Brgr.Co: A Concept You Have to Understand to Enjoy

After more than a year, I was back to BRGR.Co. Considered to be one of the high-end burger places in Lebanon, this fine eatery serves gourmet creations created by the renowned Chef Hussein Hadid, a person I appreciate and respect. To understand the concept, you have to know Chef Hadid… You have to understand how Hussein thinks, the way he talks about food and prepares it, his opinion about low-quality ingredients, his aversion to sauces which he thinks mask mistakes, his motto of preparing everything in-house… and so on.


Smoking Bun: A Fine Addictive Street Food Burger

It was time that NoGarlicNoOnions try the Smoking Bun – a small burger joint making waves today. Located on Mar Mikhael avenue, Smoking Bun, cannot be missed. All you have to do is find a blue Volkswagen, parked at the entrance, and you'll be sure that you have reached one of the country's trendiest burgers.
Ferdinand: A Gastropub and Tasty Food

Ferdinand Burger: a delicate marriage of flavors indeed. Toasted brioche bun thick need and an in-house blueberry jam sauce, cheddar cheese, and bacon strips. WAW! That's guaranteed amazement on a plate. It starts when you see the olive tree platter land in front of you. Just imagine a premium bun, slightly toasted, filled with a ranch sauce, crispy bacon and a hint of sweetness at the end. What the heck is that? That's a gourmet burger for sure. Loved the textures, loved the flavors, loved the overdose of sauce, loved the richness... Wonderful.


East Village Badaro: Where Food is Outstanding, A Memorable Experience

For a late lunch or let's say an early dinner in Beirut I chose East Village who turned out to open from noon to midnight. Known to have one of the country's best, East Village promises a good mood, good service, pleasant vibes, refreshing drinks, and tasty food. I came here last time in 2015 and still remember the taste of that burger. Back before the crowded evening, my mouth was watering on the idea of enjoying the burger again.


Julia's: Reopened in Beirut on Sursock Street

Julia's, the famous restaurant down on Monot street has moved to Sursock. Julia's is where burger used to be phenomenal, where spaghetti had another meaning prepared with pepper and the penne vodka will make you want to scream. Julia's is back, now open on Sursock street occupying the location of "é.cafe."


Big Daddy's Diner Opens in Mtayleb

American all the way; American diner-inspired decor, Route 66 themed decorative items, white tiles, drinks and coffee stations, a bar and neon lights. Big Daddy's, the latest restaurant to open on Bickfaya's main road in Mtayleb, is probably avant-gardiste for the area. Occupying the "Baguette&Co" previous location, the American diner comes from behind the Atlantic with style.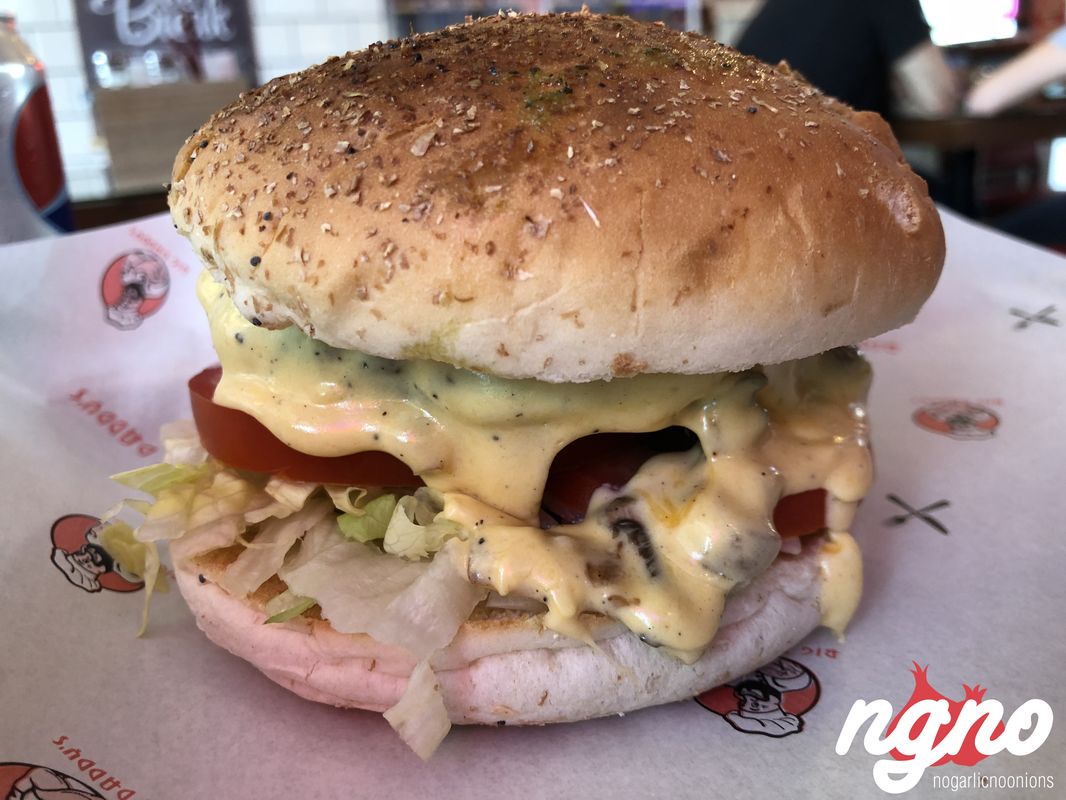 Paname: Enjoying the Finesse of Simple Things

In the heart of Saifi, the chic quarters of Beirut, comes Paname, a French bistro or almost as they like to call it. Paname is a newborn from the people behind "Burgundy," Lebanon's best restaurant. Simpler and less fine-dining, Paname welcomes you for a French experience with inspirations from Italy and flavors from Lebanon. Breakfast, lunch or dinner, Paname promises an enjoyable culinary experience prepared by the chef behind Burgundy, the one and only Youssef Akiki.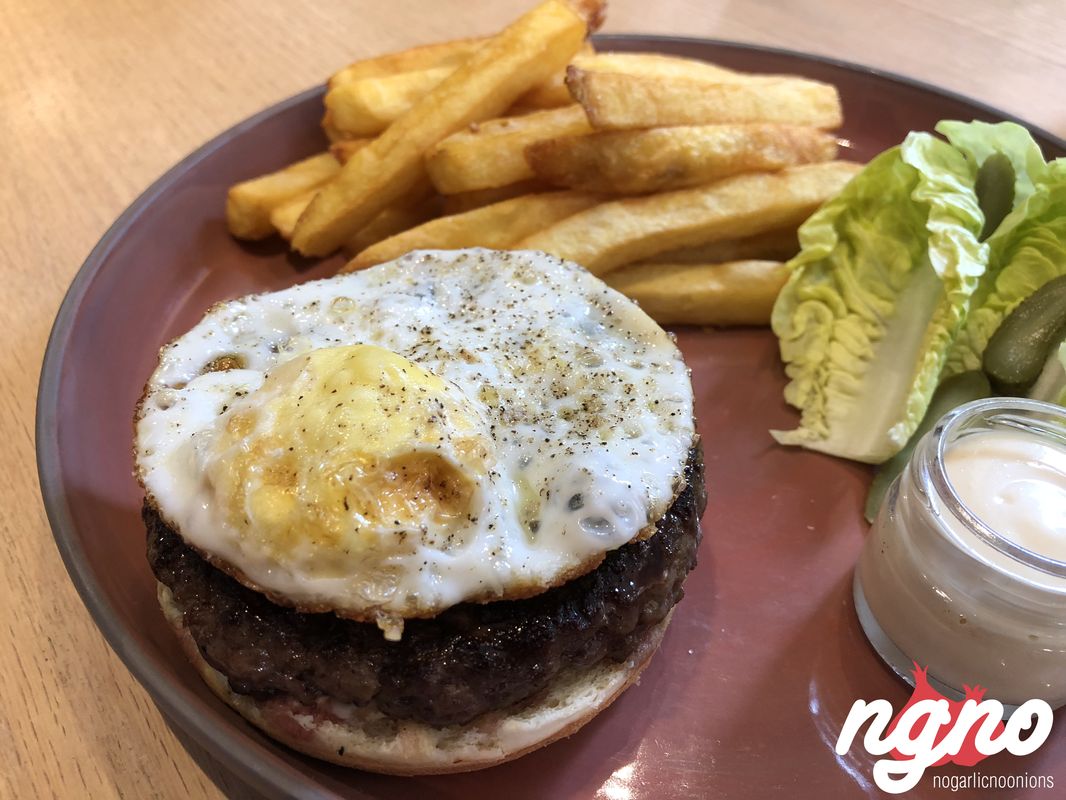 Sandwitch: Driven by Passion, The Happiest Sandwicheria in Lebanon!

Six customers sitting at the bar, a place loaded with hungry people, the owner and a manager handling delivery calls, five chefs working like a busy beehive handing sandwiches to the hungry crowd. What a place! A simple Lebanese food shack open for the last twenty years promises a guaranteed satisfaction. Much more than a restaurant, a dream place! Meet Georges and Joseph, they rock!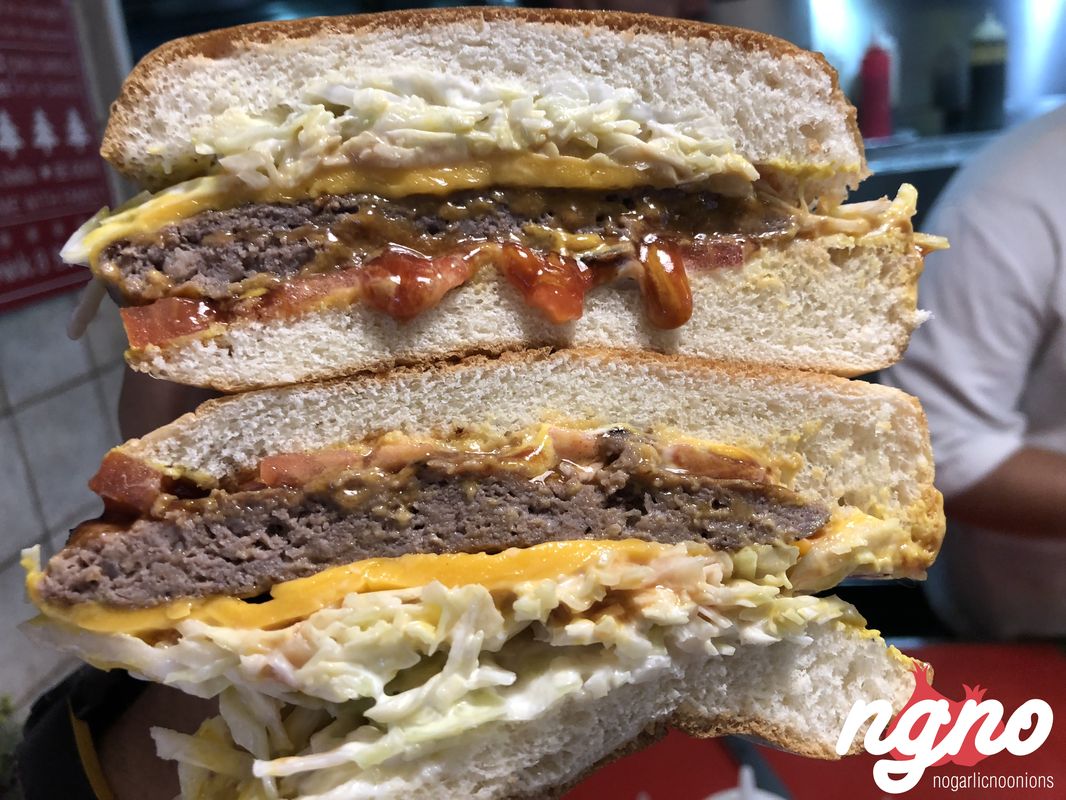 J.Makhlouf: The Sandwicheria of Choice!
He is Walid Makhlouf son of Joseph (J.Makhlouf), the cleanest of chefs, enjoying his time down on Bourj Hammoud in a small shop two men can barely fit in. The grill is as bright as a mirror, he cleans and cleans again by the second. Speedy, sandwiches are delivered so quickly you don't have time to think.


Mido's: Saida's Tasty Sandwiches!

Mido's is a casual fast food eatery in Saida. It is a favorite at Souk el Akel and is famous for its roast beef sandwich and the special Anthony's Rosto! Fresh bread, a loaded sandwich, crunchy vegetables, and melted cheese.


The Grill Room: Meat has a Fine Dining Address

The Four Seasons' burger was part of my Top10 list and surely still is, but it now has a new presentation. Cranberries decorate the plate around it, a bun covered with white poppy seeds, a cheese slice melting in the thick meat, a bed of potato fingers and on top, the poached egg. I never imagined that a potato could add that much flavor, the egg that much finesse and the chunk of meat was also incredibly good. That's a burger to eat with a knife and fork without the thick, condensed, cold and bready top. Pick up your fork, cut a piece and start feeling it layer by layer, one on top of the other. The smoothness of the egg, the juiciness of the meat, the tenderness of the thick fries and the sweetness of the blueberries. It's a fine dining version of the burger.