The love of fortune cookies… What is it about them… is it the way it cracks in your hand, is it the anticipation read the little messages wrapped in each…? Maybe it's those little papers that get us cracking some...
I like them a lot and always wonder if we made some here in Lebanon. I even wanted to import some myself to Lebanon.
I know that most places import them from abroad, but after searching the web I came across a local company that seems to make fortune cookies in Lebanon - Lebanon Fortune Cookies. Well-wrapped and beautiful in color, they look appetizing feel and they look like they have been professionally made. I gave them a call…and ordered some….
What is a Fortune Cookie: A fortune cookie is a crisp cookie usually made from flour, sugar, vanilla, and sesame seed oil with a piece of paper, a "fortune", on which is an aphorism, or a vague prophecy. The message inside may also include a Chinese phrase with translation or a list of lucky numbers used by some as lottery numbers, some of which have become actual winning numbers. Fortune cookies are often served as a dessert in Chinese restaurants in the United States and some other countries, but are absent in China. The exact origin of fortune cookies is unclear, though various immigrant groups in California claim to have popularized them in the early 20th century.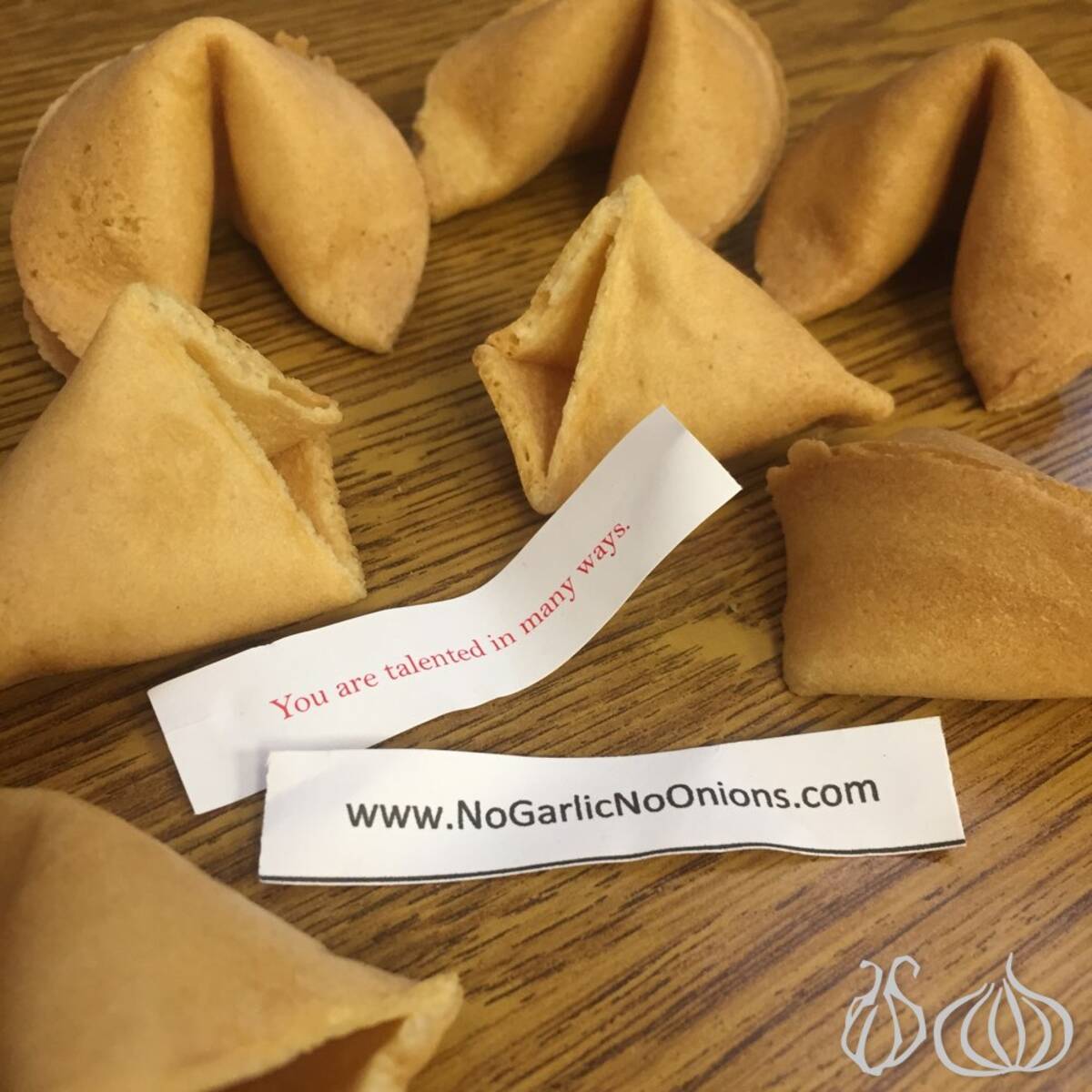 Yesterday, a bag of fortune cookies landed at the clinic. I was speechless; each fortune cookie is baked to perfection, rolled around a message and individually wrapped in nylon hermetic bags.
Inside each is one out of 600 different messages, and you can even ask them to write your own message. One cookie had the "NoGarlicNoOnions" written on it… I liked that.
It tastes as good as it looks. Crunchy and light in sugar, these fortune cookies are addictive.
It looks good, tastes good, and professionally produced in Lebanon… I was left amazed.
You can order yours for any eventual event, wedding or birthday.