Was on a trip to London and decided my cousins and I to help you out on your burger quest so they took me to this shop called 5 guys it makes a corner on Covent Garden and leicester square crossing.
I can't believe I had to wait in line to get in there. But it was definitely worth the wait!! Keep aside the nutritional facts which is completely messed up in there, you just have to go blind folded and just enjoy the juicy mouthwatering taste.
On the menu you can find free to pings in red and black el well you can add some of those to your burger! Or perhaps all of them chic!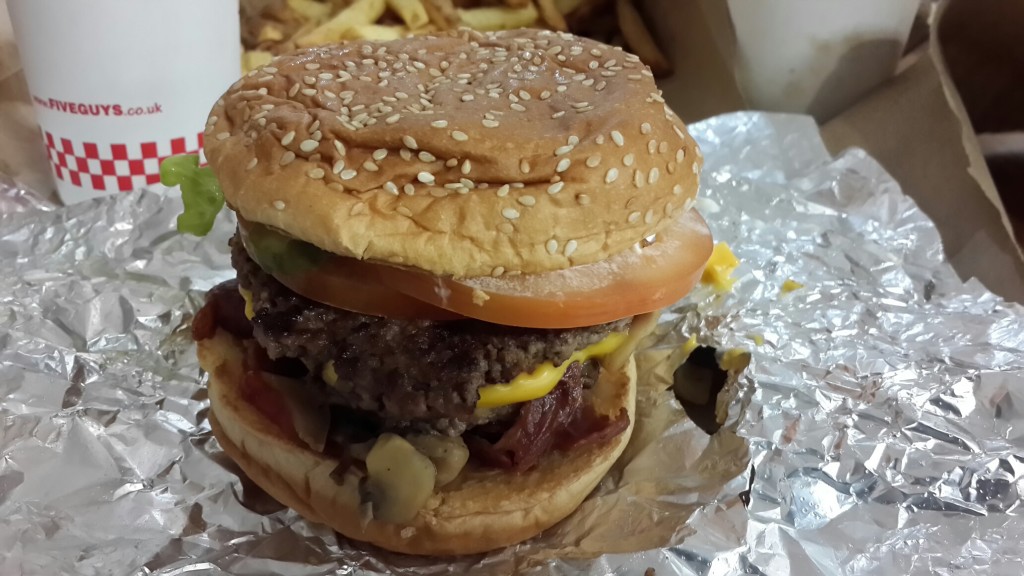 They have piles of peanuts everywhere in this shop free to all probably to ease the wait lol! A burger and fries factory by excellence I have attached some photos including menu.
Well that should cover 1 cheeseburger 2 bacon cheese burgers
3 x Five guys fries 1 with spices
2 soft drinks
And free peanuts
Highly recommended!