It's always nice to start the day in style, the American way, enjoying a hefty breakfast, getting a boost for the day ahead. Craving an American-style breakfast? That little dream can be realized by visiting The Latest Version Diner, down on the Dbayeh seaside road. Visiting for my second time, the food was simply great and I enjoyed the perfect start to the day.
This typical American diner serves breakfast from 7am until 11am. On the menu are three choices of sweet items and three savory items. We got there at 8am to a place that wasn't ready to welcome us and many items were missing from the menu. The dining room was not even ready to welcome anyone. Anyway, it was a small issue, solved quickly.
The menu:
Morning Harvest eggs (3 eggs) 9,500L.L sunny side up, over easy, over hard, and served with toast and a mixed salad
Freshly Boiled eggs (3 eggs) 8,500L.L boiled, peeled, cut into halves and served on a bed of iceberg with toast and a mixed salad
Scrambled eggs (3 eggs) 9,500L.L served with toast and mixed salad
Cornflakes and fresh milk 6,500L.L Plain and chocolate
Buttermilk Pancakes 9-12,000L.L Plain, chocolate and banana, or berries
Homemade Waffles 10-13,000L.L Crystal sugar, chocolate and banana, or berries
Extras Sausages, bacon or cheese, or a scoop of ice cream
On the house orange juice, tea and black coffee.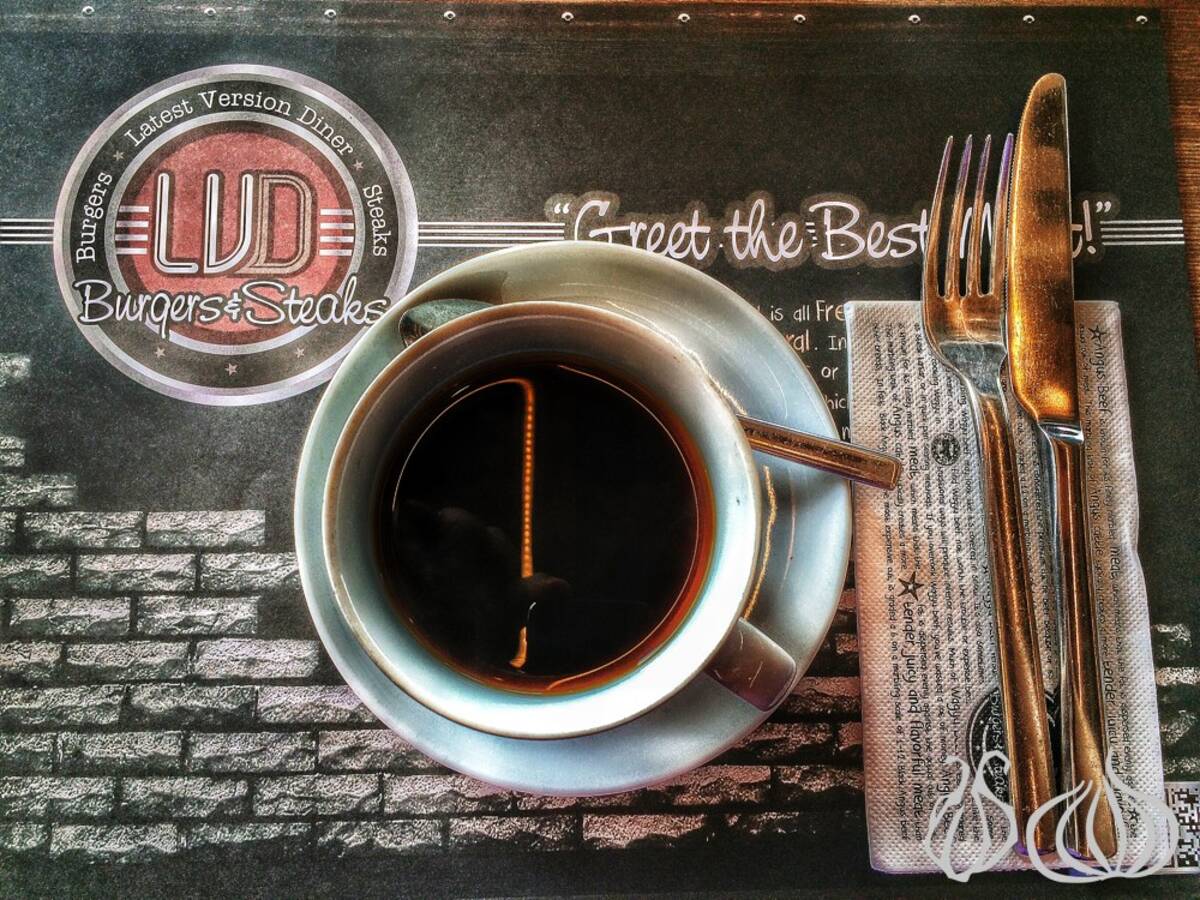 Yorgo, our waiter, took care of us with his gentle smile. It's not easy to work this early in the morning, but he was there, awaiting any request that might come down from heaven.
The great things: Coffee, orange juice and tea are on the house, as well as milk and caramel.
Breakfast started with the eggs, three individual, sunny side up eggs served individually on a square piece of bread. Oil-free, soft and seasoned with just the right amount of salt and pepper. A rich plate filled with green salad. This is a good way to start. The scrambled eggs have a homey feel that I really enjoyed. Beautiful and yellow with a pleasant peppery aftertaste and no oil. With three bread slices and a green salad, the plate is mouthwatering. Added to that, the salad is made up of a selection of green leaves and vinaigrette, which is a smooth start to the morning.
Mastering scrambled eggs is not the easiest of things, so I ordered a plate with cheese. At first glance, receiving scrambled eggs with a layer of cheese on top is not too appetizing … until you have your first bite. The cheese, which isn't mixed with the eggs, is light, keeping the eggs moist and soft. To a piece of toasted bread, I added some eggs, a layer of cheese and there I was enjoying a superb sandwich with no need for sauce. Since there was no bacon, sausages were ordered, grilled, chopped and served on the side. Unfortunately I couldn't eat them, since they were filled with garlic, but my friend enjoyed them to the last bite.
Some classic American tunes were playing in the background and we started enjoying a soothing breakfast while the highway was blocked with traffic.
I loved their American coffee, its softness and lightness. I enjoyed it without any sugar. And then came the pancakes. It was like time had stopped as I grabbed my phone and started shooting this beautiful plate. Four pancakes with chocolate chips, topped with a chocolate sauce, served with warm banana slices and a Nutella dip, and decorated with a mountain of whipped cream. Thin and soft, those pancakes were so light, fluffy and moist, every bite was a lesson in style. Nothing chewy or crunchy. I planned to eat one single bite, just to taste it, but I couldn't stop. Just sweet enough, they were great.
I loved:
The food is just perfect
The eggs are excellently seasoned and cooked
The pancakes are to die for
Even the coffee is very good and freshly brewed
The waiter is welcoming, joyful and attentive
The bread is toasted and served without its chewy, hard crusts
The minuses:
I was dreaming of having bacon with my eggs and getting the "We don't have bacon" answer is not too pleasant
How about some skimmed milk? Why isn't that available as well?
The main issue here is LVD opens for breakfast without being ready to serve it...
I suggest some improvements:
As the client enters, please remind him of the free coffee refill and suggest a fresh cup of orange juice.
Milk and cornflakes aren't anything special. Heated milk with a packet of cornflakes? Why not add some dried fruits, nuts and cereal on the side?
Since we're talking "Kellogg's", can't we have more than two, simple choices?
All I can say is that breakfast at LVD is the perfect way to start off your day in style despite the little imperfections... and it's all done with a smile... Give it a try, you won't be disappointed.