A croissant is a buttery, flaky, viennoiserie pastry of Austrian origin, named for its historical crescent shape. Croissants and other viennoiserie are made of layered yeast-leavened dough. The dough is layered with butter, rolled and folded several times in succession, then rolled into a sheet, in a technique called laminating. The process results in a layered, flaky texture, similar to a puff pastry.
Crescent-shaped bread has been made since the Renaissance and crescent-shaped cakes possibly since antiquity. Croissants have long been a staple of Austrian and French bakeries and pâtisseries. In the late 1970s, the development of factory-made, frozen, pre-formed but unbaked dough made them into a fast food which can be freshly baked by unskilled labor. Croissants are a common part of a continental breakfast in France.
A croissant has to be buttery, flaky and light textured. A chewy thing, slippery bread is not a croissant!
Your Ultimate Breakfast Experience at the Four Seasons Beirut
Wait... I'm not done yet! This is "THE" chocolate croissant! A plane buttery and flaky croissant dipped entirely in molten dark chocolate and nuts. OMG! Many have tried but none have succeeded. This croissant is one of the many reasons why I will keep coming back to the Four Seasons.
I tried five places and came up with one verdict. This was the first time that grades were not even needed. The winner was obvious from start to finish and by far on all fronts. The others should reconsider their recipes and fast! Baking a croissant is not as simple as one may think... A croissant should be rich, buttery, flaky, crispy, flavorful, enjoyable… not chewy and not bready...
At The Airport: Lebanon's First Red Velvet Cream Cheese Croissant

Discovering a one-of-a-kind red velvet croissant in New York, I asked chef Charles Azar, one of the country's finest pastry chefs to try and replicate it in his own way; today, I was invited at the airport to try this unique creation and compare it with the original one.


Croissant Al Sheikh; Good Value For Money

Famous for its low priced croissants, Al-Sheikh serves a good quality while speaking the local language. Buttery and fluffy at the same time, the croissants have become Beirut's reference when walking the busy streets of Hamra. I got myself a box to the office enjoying their chocolate and zaatar.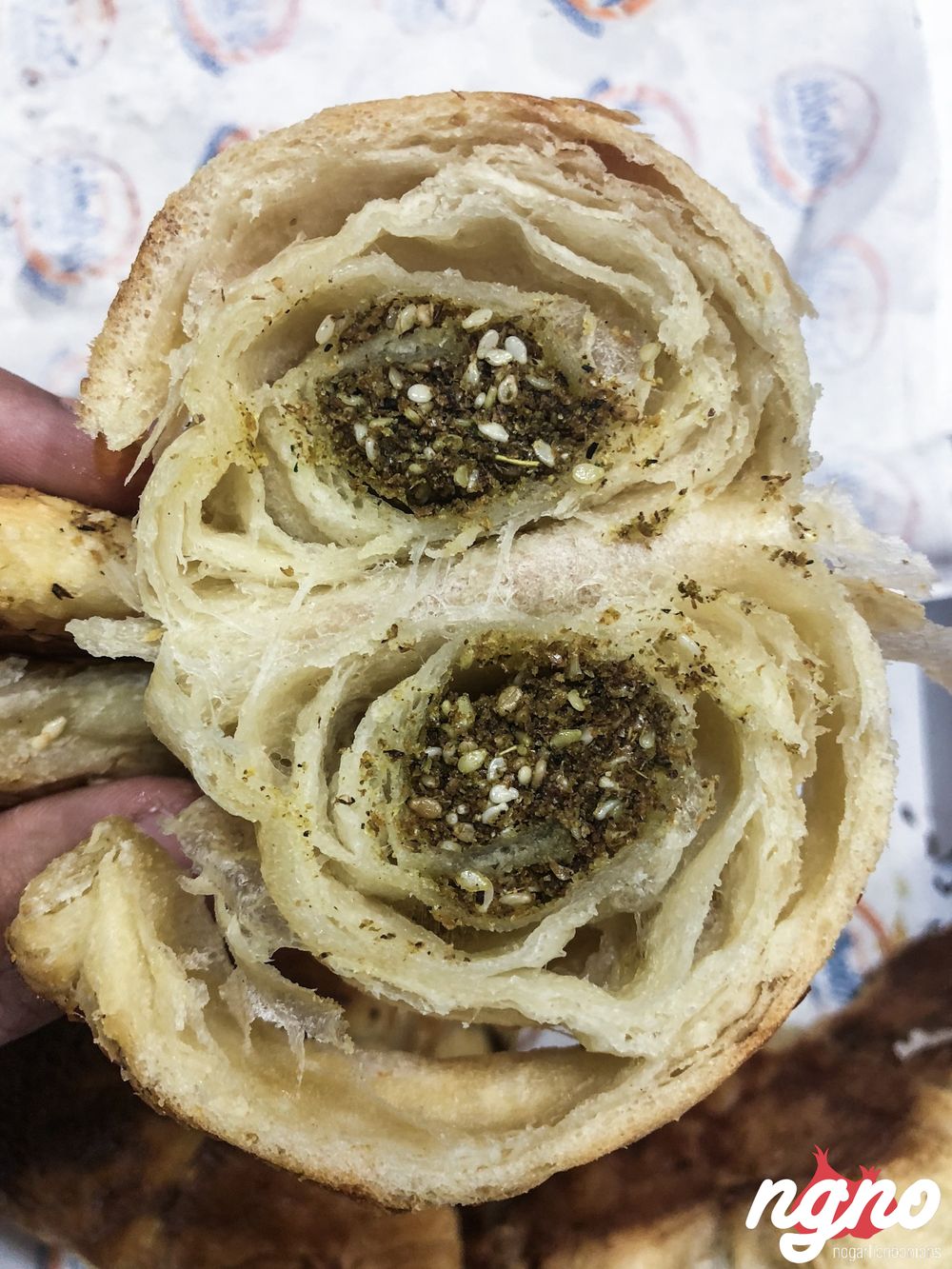 Angela: A Mouthwatering Croissant Worth Visiting Zgharta For

In Zgharta "The French Croissant" has one address: Angela... And when you taste it you'll be coming all the way from the four corners of Lebanon for it. Every morning the bakery opens at 5 am selling those bizarrely shaped croissants many crave for. Small sized, loaded with butter and extremely tasty, those croissants are addictive.


La Maison du Croissant, Zahle: French Croisants with Lebanese Influences!

Located on Zahle's famous boulevard, La Maison Du Croissant prepares a wide selection of flaky French rolls prepared a la minute in the back kitchen. Chocolate, chocolate extra, chocolate and almonds, Knefeh, Knefeh and chocolate, zaatar, zaatar olives and mint, zaatar Labneh olives and mint, cheese, ham and cheese, cheese and turkey, spicy cheese, pizza. The choices are endless!


Clément: The Croissant!

This morning I received two classy white boxes with a unique logo and my name printed on it. It was a special delivery from the Bekaa, Clément has sent me their croissants to enjoy. And they're not just any croissants.


Pate a Choux: Lebanon's Wondrous Croissants

During my adolescence, I remember dad taking me to a pastry shop all the way up in Broumana. Owned and run by Victor Rbeiz, Pâte à Choux cakes were special, freshly handmade with love and passion, a passion that has run for many generations. Pâte à Choux made the best and finest cakes and sweets way before big commercial factories existed. Places like Pain D'Or, Moulin D'Or, Wooden Bakery among others have not seen the light back then. And to be honest, mass production is lessening the country's level of fine taste.
Deli.Co Beirut: Breakfast in Europe Without Taking a Plane
Inspired by the deli places of New York, Deli.Co is your occidental experience in Lebanon. Travel to the business capitals of the world while staying in town; sandwiches, cakes, meat, eggs and much more, this eatery never seized to impress me. When Hussein and Dory create, prepare yourself to be amazed. The master Hussein Hadid and his apprentice Dory Masri are magicians when they meet in a kitchen.
The Sage Parlour: Breakfast Extravaganza in Beirut
Yummy, the jams, and cheese croissant are so good. What makes it even better is the lemon juice of the side salad, absorbed by its bottom layer. I loved the quality of ham and the intensity of the yellow cheese. A buttery and flaky croissant.
I feel proud of my country when I eat things like this; I feel proud of the chefs of my beautiful country when I eat innovative things like this which were only found in the big culinary capitals of the world a few years back. Have the millionnaire croissant which will make you feel like a rich guy without a penny in your pocket. Real scrambled eggs prepared to perfection and stuffed in a flaky croissant spread with avocado cream. The marriage of ripe avocados giving a certain acidity, the smoothness of eggs and crunchiness of the croissant combined, is a pure satisfaction to your taste buds.


Breakfast Buffet at Kempinski Beirut
Allow me to tell you about the croissant: a unique croissant, a hive of air bubbles, a creation few people master, buttery, and light, flaky like it should be without any unpleasant chewiness. That's a croissant you have to try, the artwork of a master chef.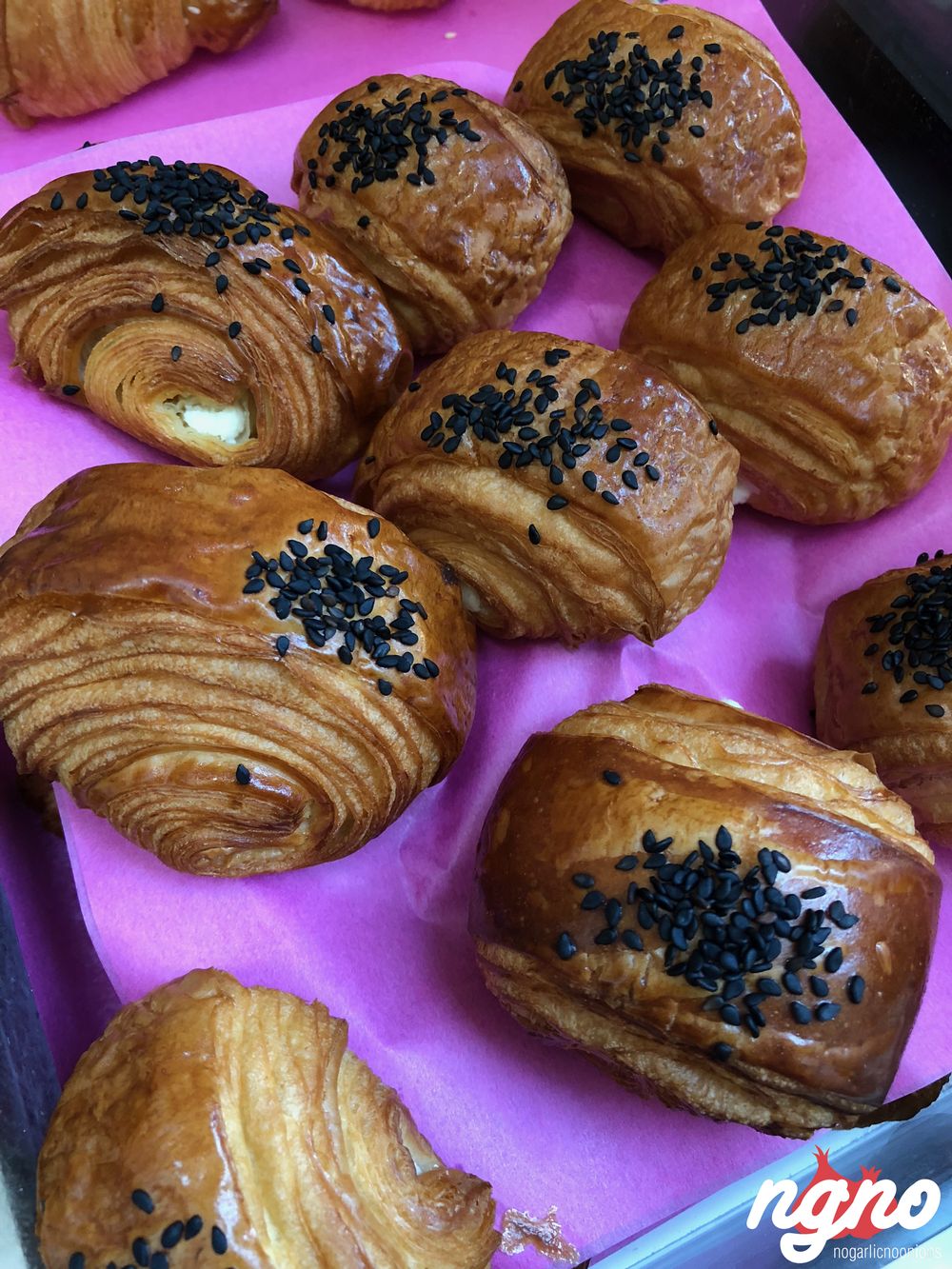 Via Roma: Breakfast on a Sunday Morning
A sunny side up egg, a croissant freshly baked minutes earlier and stuffed with Parma ham, white cheese, and a side salad. Aromatic and flaky, the croissant differs from French ones in its sweet aftertaste and intense aromas. I didn't find the fresh mozzarella though.


Le Vendome Luxurious Breakfast
Start with the tower: a three stories tower loaded generously with manakish, Labneh, olives, five kinds of cheeses, walnuts, cold cuts, zaatar, and mint leaves. Premium cheese quality, acidic Labneh, fresh vegetables, sharp wild zaatar leaves and fresh mints. With that, a bread basket, baked the same morning and one-of-a-kind croissants. Yummy croissants, loaded with butter, flaky and light with a smooth crispy envelop. I was even offered a croissant stuffed with ham and cheese which I adored.