Sometimes good food is found in unexpected places... Next to St. Charbel Annaya, is a restaurant/cafe that has one of the country's best Saj manakish, that's crispy and tastes like oriental crepe, as well as bread you can take home with you to enjoy your own mankoushe at home.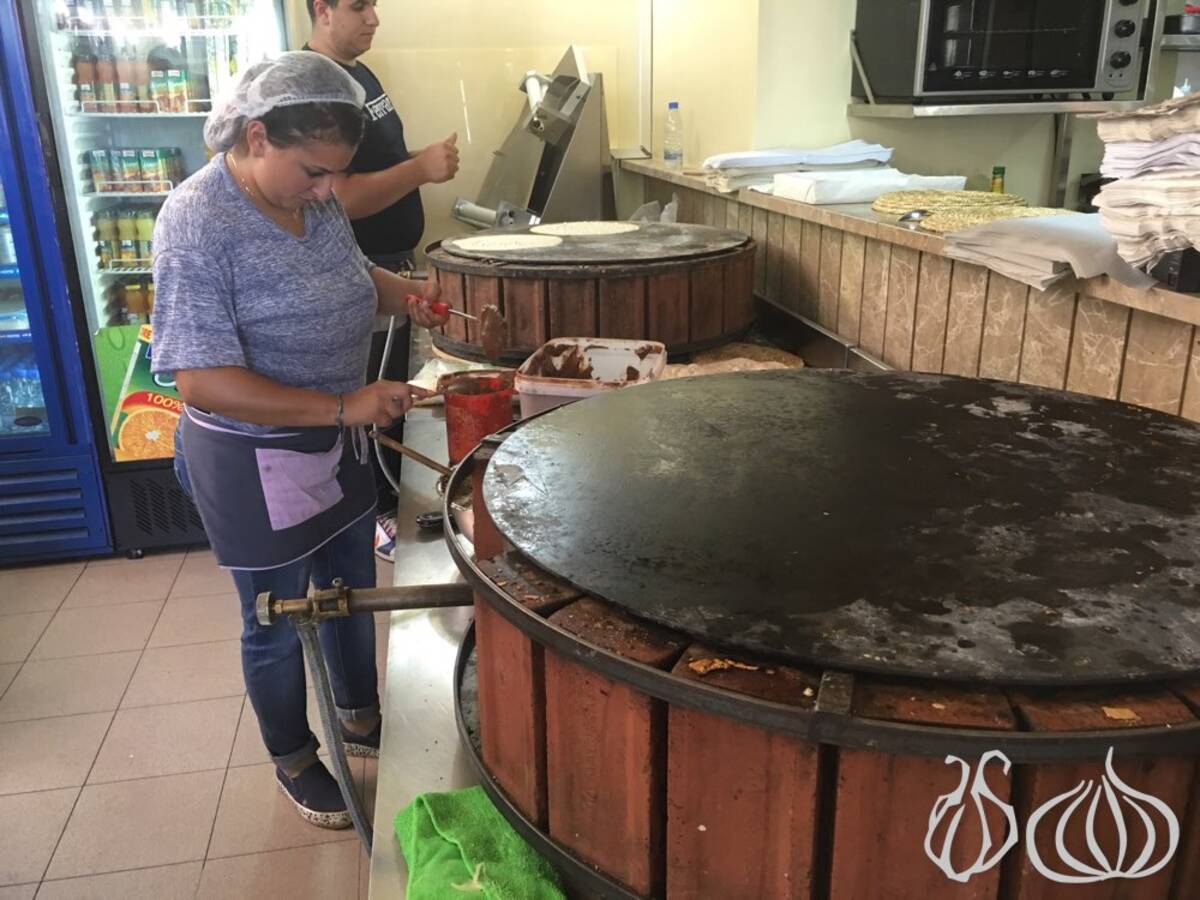 Oasis Mar Charbel is the name, a peaceful eatery up in Annaya, away from the city's chaotic lifestyle, with an over view of the valley.
Don't expect to walk into a restaurant, the service is below average, and the menu is not more than saj, but what tasty saj they are... I will definitely be coming back for them again and again...
A light crunch, a thin toasted layer embraces a tender dough filled with a molten heart. It's a blend between a crepe and a mankoushe, a light faded sweetness, an enjoyable feel and well balanced taste of the premium ingredients used.
Do not miss the kawarma. The fatty kawarma, cooked on Saj is absorbed by the dough which becomes more crispy transforming it into a biscuit. Labneh is fresh and cold mixed with warm minced meat, tender and salty spread on he crunchy Saj crepe.
I have to remind you of the bad service before moving on to the pizza Saj. Delicious! A great and unique pizza, loaded with tomato juice and melted cheese, mushrooms and corn. The filling and the dough are both excellent and I do recommend them.
The chocolate, banana and nuts saj is not crunchy as the others. It's like biting into a pillow until you actually reach the heart of Nutella, the bananas and crunchy nuts.
Bravo! Really bravo...
Don't leave without taking bread bags with you home, they're great with cheese and ham on toast.