An open kitchen, chefs preparing gigantic marmites of Pasta, a place loaded with people and brightly lit in white, the restaurant grabbed my attention as I walked the alleys of Fico. I've already had lunch but didn't mind having another one a few minutes afterward. I was craving pasta!
Spaghetti with tomato sauce and basil, ragoût napolitana with meat, I sat at the bar enjoying the open kitchen and waited to be served. The vibes, the mood, the dedication of chefs, the attention to details poured in every plate... I was happy and ready to be amazed.
I'm impressed by the chefs who prepare the same plates all day long and still do it with love and passion. They taste, cook, prepare, stir without even having to taste the pasta which turns out to be al-dente every single time. A load of olive oil, a pinch of thick sea-salt, a homemade tomato sauce and at the end basil leaves to add that final touch of flavor.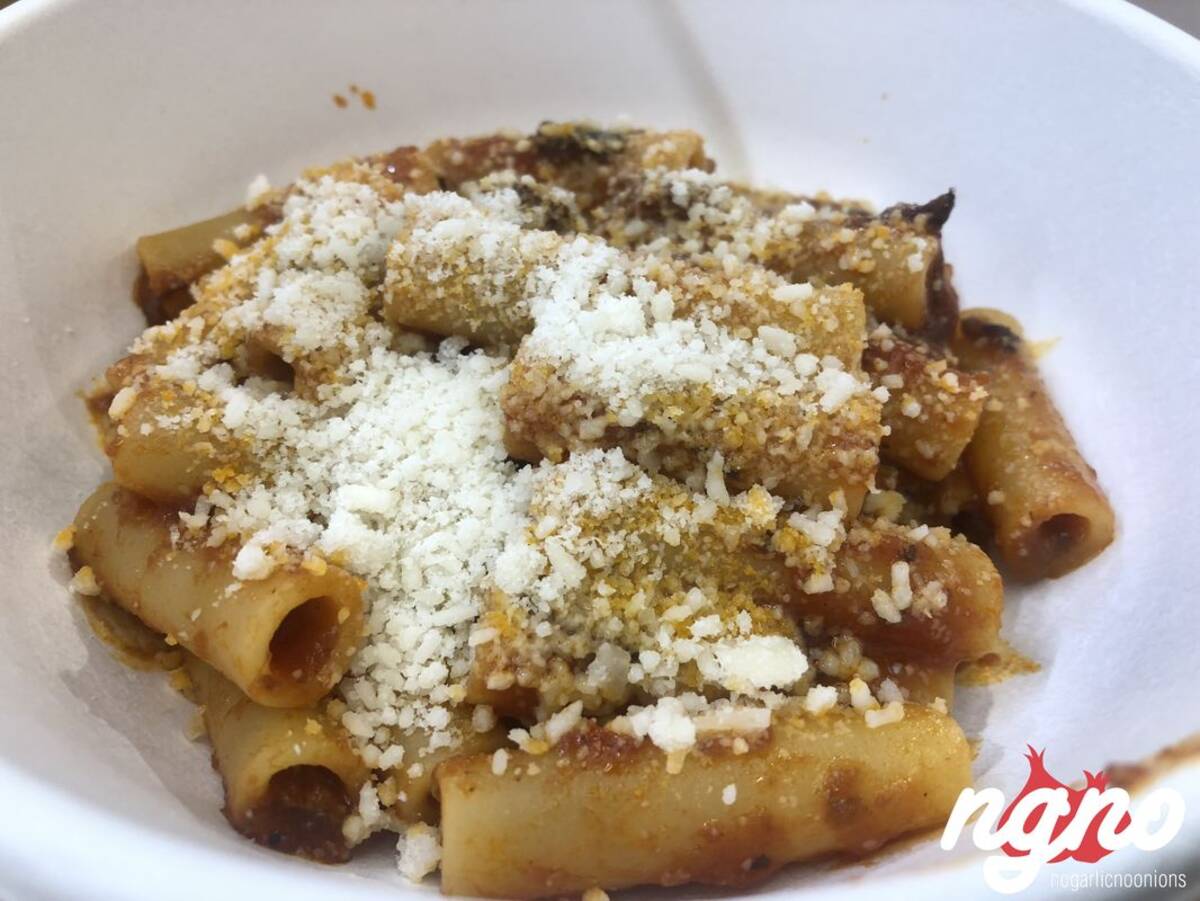 Consider it street food prepared in a fast way to satisfy the long queue of customers, served in a carton plate with plastic forks... these are superb spaghetti I've rarely had in my entire life; extremely aldente the way they should be, a acidic tomato sauce, the taste of olive oil and parmesan cheese. Bravo chefs for that amazing plate and bravo "La Pasta Di Gragnano" for the quality.
The penne with meat ragout is even better, their taste, texture and assortment of flavors rock!
Italians are and will always remain the kings of Pasta! Today I discovered a new Pasta brand which I'll be using more often.