Can you believe it's been 6 months already since we first started The Box? Over 150 Boxes have been dispatched monthly filled with over a dozen delicious gems scouted from across the country and brought to your door steps…
On a monthly basis, and for the past six months -and more months to come, we have opened a window where people get to travel with us around Lebanon, we have been getting people closer to the authentic Lebanese culture and food prepared by dedicated artisans from all walks of life.
Our aim has been, and still is, to familiarize others about different parts of Lebanon and to get each and everyone of closer to our beloved Lebanon while they are in their own homes.
This is how we fight for our Lebanon and this is how we show each other and the world what we are about. This is how we help in playing a part in developing Lebanon through reviving the villages as well as highlighting the amazingly tasty food and gadgets by local and hard working artisans.
The Box that has been dispatched this morning is our 6th box. In it, like each month, is filled a selection of Lebanese tasty treasures and useful gadgets brought to you from Bcharreh, Jbeil, Bekaa, Qana and much more…
The content of The Box of September:
Goat Milk Labneh in Olive Oil (Aita Al Fekhar, West Bekaa): Who is not aware of of Labneh, what I refer to as "Lebanese White Gold"… Soft like butter and smooth like silk, these balls will melt under your teeth. Produced by devoted women from Lebanese rural areas, these tasty bites are made from the finest raw material, following traditional recipes and respecting f ood safety requirements. All products are 100% natural and contain no additives or colorants. Ain Al Arish Cooperative, 71-688 853
Kaak with Zaatar (Qana, South Lebanon): I fell in love with these cookies the minute I took a bite into one. These hard and crunchy cookies are filled with traditional flavors from our lands. Trust me you have never tasted anything like this before. Enjoy with a drink before moving on to dinner. Holy Family Cooperative, 71-712 315
Prune Roll-ups (Kfardebian, Keserwan): These rolled-up dried prunes are ordred especially for The Box, you can enjoy with cheese or mixed with oatmeal. Cut them in small pieces and add to goat cheese salad. Al Atayeb Cooperative, 03-845 257
Bitter Orange Peel (Kfardebian, Keserwan): Bitter Orange Peel cooked and preserved in sugar syrup, water and lemon juice. Produced by devoted women from Lebanese rural areas using the finest raw materials. Following traditional recipes while respecting food safety requirements, all products are 100% natural and contain no additives or colorants. Al Atayeb Cooperative, 03-845257
Cedar Honey (Shouf Reserve): Cedar honey comes from bees pollinating in one of the Cedar tree Reserves in Lebanon from two thousand-year old trees and more than 550 types of plants and herbs. Sutable for diabetic people. According to the forest ranger three tablespoons of this honey will, after a ten day regimen, lower bad cholesterol, improve memory, stamina and strengthen immunity. It is one of the purest honeys you will ever taste. Start digging. Al Shouf Reserve 05-350250
Whole wheat Kaak stuffed with dates (Chayeb Bakery): "Les Festives" are small healthy snacks made with the same healthy recipe as the Kaak (whole wheat product is mixed with canola oil, is sugar free, ghee free (Samneh), salt free and milk free), only these bites are filled with dates, figs or apricot. Sweet fingers that can be devoured with 5 o'clock tea or be enjoyed as a quick morning breakfast. Al Chayeb Bakery 09-914874
Fortune Cookies (Ain Alak, Metn): Each fortune cookie is baked to perfection, rolled around a message and individually wrapped in nylon hermetic bags. Inside each is one out of 600 different messages and we decided to personalize theaw for you with some messages from "NoGarlicNoOnions. Fortune Cookies Lebanon 70-131994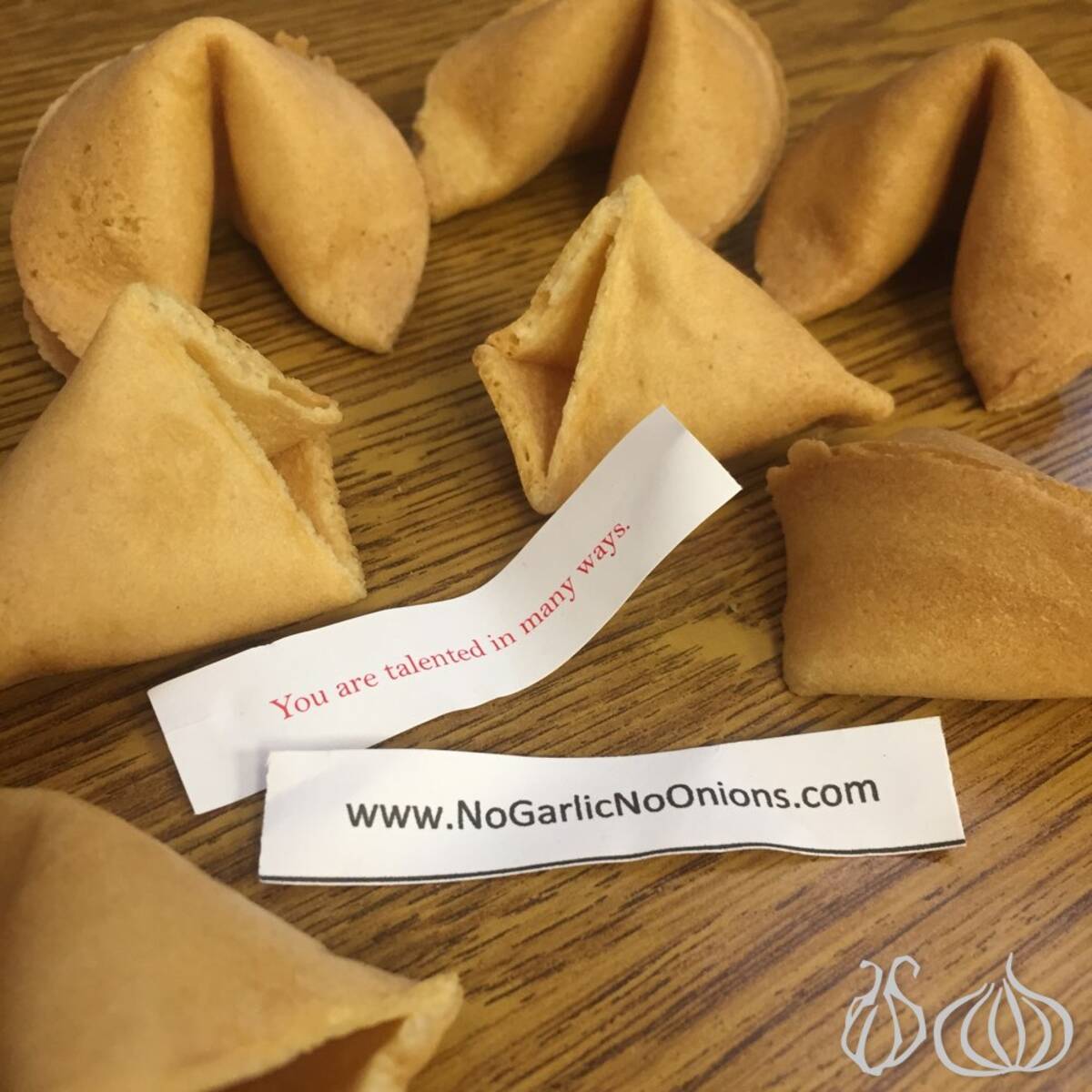 Wild Zaatar (The Cedars, Becharreh): We went all the way up to the Cedars to get you the best; An organic mix of thyme, sumac and sesame with a hint of almonds and walnuts, traditional zaatar of our famous breakfast. Mixed with olive oil it can be enjoyed with a bite of bread or in baked mankoushe. Oum Karam +961-6-678095
White Chocolat Cakes with red berries (Mtayleb, Metn): Spongy white chocolate cake stuffed with raspberry, blueberry and strawberries, glazed with rose water. Rose water was chosen because it's loaded with flavors and aromas making it possible for everyone to enjoy. Lightly sweet, this cake is ready to amaze you. Michl1, Fady Rebeiz, 03987290
Freekeh (Hariss, Bint Jbeil): Well, freekeh is wheat, but it's wheat that has been harvested when it's still young and green, then it gets roasted and dried. USAID have developed the world's first hightech machine that creates a smokey Freekeh with smokey aromas. Freekeh is the next big food trend. Cook it with chicken, meat or use it as a side plate with all Lebanese Yakhnet.Hariss Cooperative, 70-927 069
Arak Brun (Chtaura, Bekaa): Produced from the alcohol of grapes and blended with fresh anise all selected with great care, Arak Brun is the world's most famous. It is produced inside a hundred-year-old cellar in the very prestigious Domaine des Tourelles. Arak Brun is processed traditionally using a three-stage distillation. Domaine des Tourelles 03-691151
Rolling Pin (Bdadoun, Aley): Handmade, this rolling pin is hand crafted by Karim el Feghaly from Bdadoun. El Feghaly is one of the few craftsmen left in Lebanon that still uses a wood lathe in the creation process of rolling pins, garlic mashers, kitchen utensils and much more. This kitchen tool is made with the finest quality of wood, in order to ensure that the taste of wood does to rub off on your food. Enjoy using it and keep rolling. Karim el Feghali 76-867569
Chocolate Spread (Jdeideh, Metn): Enjoy this chocolate spread with carob, dates, grapes or apples. Healthy and still tasty, the spread is unique of its kind. Organic, they're full of taste and benefits. Eshmoon products are born from the marriage of traditional science and modern knowledge. Made from natural ingredients and local or fair trade products, they are packaged with local recycled biodegradable materials and marketed with awareness to conscious consumers. Eshmoon Organics 03427795
Manakish Abou Roland (Bickfaya): Grab one, bite into it and feel the ultimate taste that lies behind every crunchy piece. With every crunch comes a strong and rich taste of Zaatar. Clean Zaatar, crushed into tiny grains, mixed with olive oil and sesame seeds to create a soft paste that caresses your palatal mucosa. Bi Bickfaya, Abou Roland 03-639659
See you next month... Subscribe today