It's the first Wednesday of the month and this means THE BOX has been dispatched. The first box was enormously successful, and we have had more orders placed this month, which means more deliveries… Exciting news, because as we've said before, each month The BOX will include a whole new set of yummy bites, useful gadgets, and outstanding local beverages.


Over 100 boxes have arrived at doorsteps across Lebanon. Open THE BOX and find a selection of delicious wonders that I have found, tasted and wanted to share with all of you out there… Taste the flavor of diverse cultures, as well as the hard work and professionalism of local vendors and artisans. In addition to the delicious bites I am sharing with you, I have added a funky kitchen gadget, which I believe will add a stylish touch to your table. The third BOX is out there and you may already be enjoying yours while others are still waiting in anticipation to discover the secrets it carries… Today, you'll be experiencing a part of my journey across the country… and I can't begin to tell you how that makes me feel… Knowing that another person out there is discovering what I have…tasting, appreciating and enjoying a small part of our Lebanon, through food…


Just as you waited and anticipated receiving your third BOX, you will be getting the same thrill every single month… Every month THE BOX will include a completely different set of items, ingredients, and flavors… It's endless, as endless as the delicious tastes our rich country has to offer, its hidden treasures, its various cultures... You may be asking what the box includes... One thing is for sure… It's heaven for any foodie out there.
Let's discover what the JUNE Box includes.
Goat Labneh in Olive Oil: (Jezzine, South Lebanon. Renee Aoun +961-3-4455687) I call Labneh "Lebanese White Gold"… Wait until you taste this particular one from Jezzine. I believe this Labneh is one of the finest the country has to offer. Leave it, age it and taste in a year when its texture will become soft like butter and smooth as silk.
Crunchy Zaatar Crisps: (Aziz Delicatesse, Zalka and Kantari +961-1-886677) Thinly cut slices of bread topped with zaatar, can be enjoyed with the goat labneh in the box. If labneh is "White Gold", Zaatar is surely our Black version. Also enjoyed with a drink! Seeking perfection, since its creation in 1955, Aziz constantly innovates and expands its business with a wide variety of products ranging from bakeries, pastries, catering, and savories to wine cellars. Moreover, Aziz esteemed customers can witness a tailor made service that meets every taste and need in high luxury delicatessen shops.
The tastiest Karabeej: (Patisserie Chidiac, Wadi Chahrour +961-5-942252) The best and finest Karabij one can ever taste. The soft dough pleasantly chews in style as the pistachio filling starts caressing your mouth. Moist pistachio, cleaned to perfection and mixed together beautifully. Adequately sweetened, you can enjoy the smell of fresh pistachios in every bite stuffed in the fresh dough.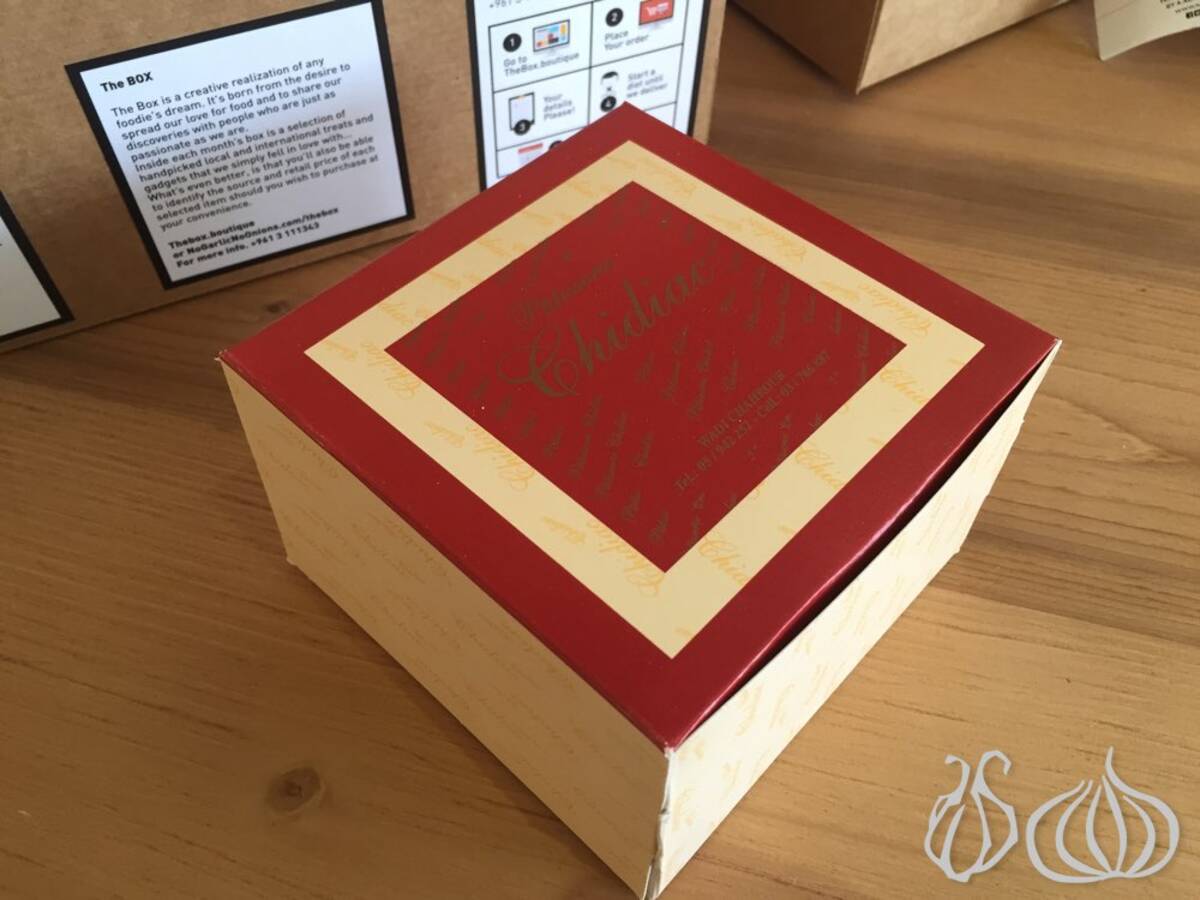 Barista Espresso with Cardamome: (Barista Espresso from Cafe Daniel +961-1-685686) We chose this item for two simple reasons: One, because we are proud to have locally produced Nespresso compatible machines; second we are sharing with you the world's first Cardamom espresso capsule made in Lebanon and offering a touch of Italy's intense coffee flavor.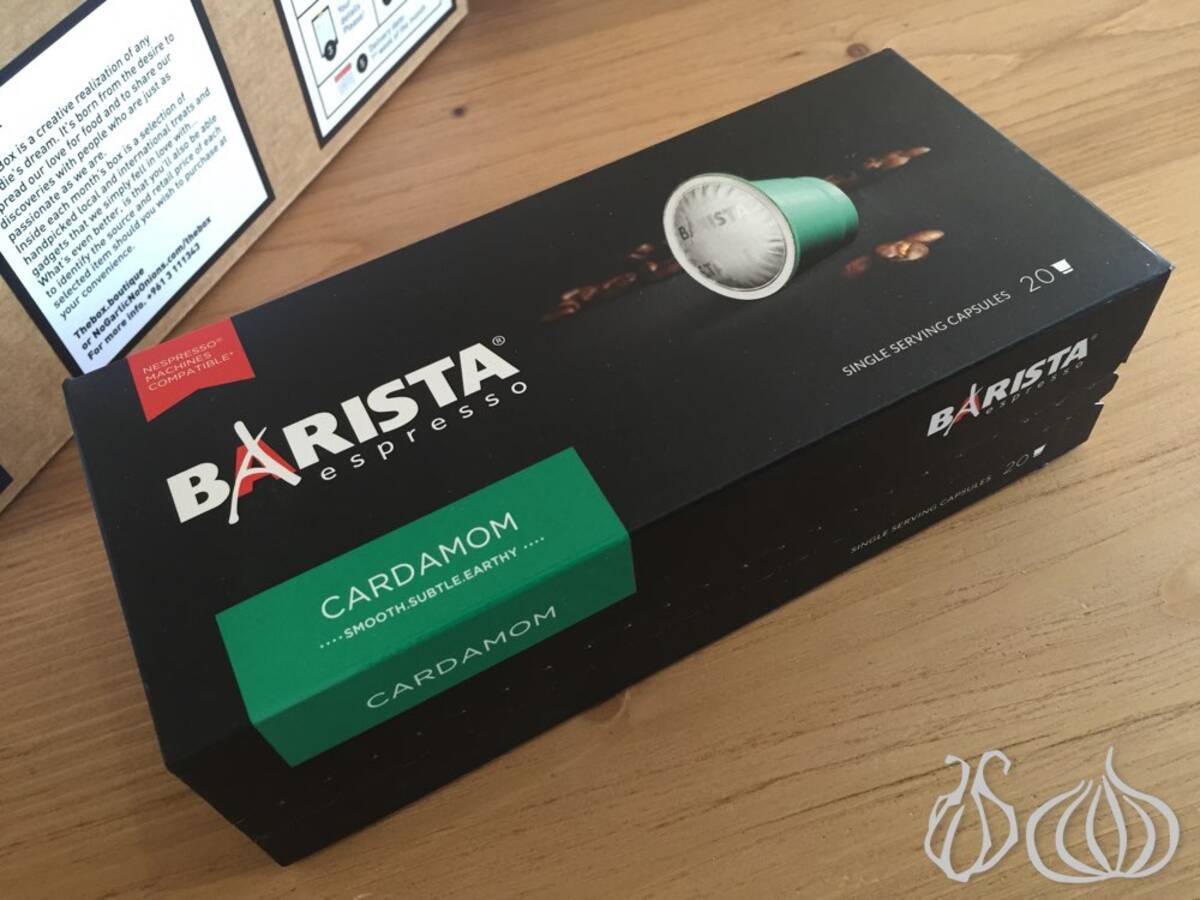 Lebanese Handrolled Bagels: (Bread Inc.+961-70-652405) Yes, you heard right, Lebanese produced real bagels, boiled in water then baked to perfection. The Bagel craze has reached Lebanon with a small producer carefuly baking these round rolls the proper way. The result is a dense, chewy and doughy interior with a crisp exterior.
B.Lebanon, Night Secrets Uncovered: This is where it started, the day I fell in love with a country. This unique publication is a compilation and a testament to the country's vibrant spirit in brilliantly colorful and dazzling 512 pages. I Hope you'll like it. Today, a few cities can compete with Beirut's reputation for elegance, sophistication and zeal for life that comes out exclusively at night. In any season, the city's nightlife is the constant pulse that keeps its people feeling alive. While other cities withdraw to sleep, Beirut prepares itself to shine out like a beacon in blazing colors, calling in hundreds of thousands of visitors each year to partake in the festivities and share the magic from dusk till dawn.
Karma Handmade Lollipops: (+961-71-405028) Karma, an association for supporting diseased children and adolescents in Lebanon, focuses mainly on territory health care among the deprived sector of the Lebanese and the refugee population. We want to support them!
Green Tomato Jam: (Mrs. Safa Elias +961-4-910040) Tasty and locally produced green tomato Jam is rich in taste. Close your eyes and you won't even realize that you're eating tomatoes. Enjoy!
Flower Power Herbs: (+961-71-723 583) Handcrafted healing tea acting as a traditional herbal remedy produced with love and care. The Insomnia First Aid Tea: Linden, Chamomile, Lavender, Anis.
Roasted Wheat: (Nejmeh el Soboh +961-70-561410) Who said nibbeling is not healthy? Substitute your chips and fried fatty bites with these healthy locally produced grilled wheat… and they're addictive!
Guava Liqueur: (Jai Kitchen Restaurant +961-70-172617) This handmade liqueur is the fruit of a hard work by Chef Wael Ladkani, the man behind Jai, the finest Asian cuisine in town.
Fig Tapenade: (Zejd Olive Trade +961 1 338 003) Zejd, the famous olive oil producer has created a unique product and we want you to taste it. Olive tapenade mixed with figs including black olives, figs, capers, extra virgin olive oil, almonds, garlic, red wine vinegar, lemon juice, thyme, rosemary and black pepper. Yes, all these products in a jar just ready to amaze you. I tried to create a special recipe without garlic, with no succes but this one is great.
Miel du Levant Organic Thistle Honey: (+961-70-830427) We chose this honey because it is crystallized. A unique organic honey is certified with zero sacharose with a breathtaking texture. MIEL DU LEVANT is the first organic Honey certified at 0% sucrose in 1999 it is a pure and natural honey free of any added s

ugar, harvested in Lebanon at an altitude from zero to 2500m; unique in its composition it combines exquisite quality merging health needs and cravings. MIEL DU LEVANT offers three types of honey: the Orange Honey that usually comes out in spring; the Forest and the Thistle Honey that are available throughout the year. Thistle honey: Treats urinary problems, Fights against hepatic liver cancer, Recommended for patients suffering from anemia, Recommended for the treatment of impotence.
Les Maitres du Desordre Kitchen gadgets: (+961 4 916 796) Your kitchen gadget is from Les Maitres du Desordre, which means "The Masters of Chaos" which reflects their vision of life. These colorful items will put a smile on your face. Average price of the selected items 15$
See you next month.