Al Mandaloun Cafe is more than just a simple cafe, it is a restaurant, a pastry shop, a bakery and a trendy boutique selling a variety of specially packaged sweets and savories that you can't but look at, imagine its tastes and even buy on your way out .... all this in addition to a promised happy experience - in one address.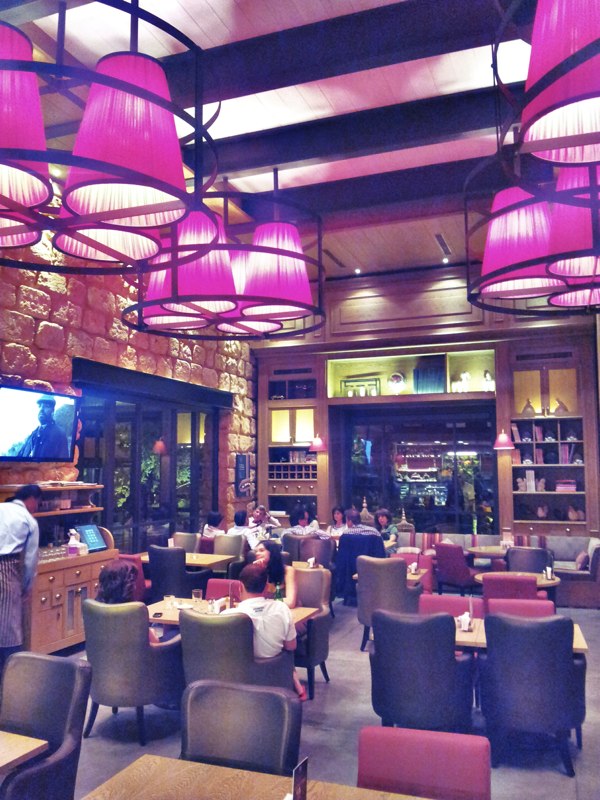 This is how I would describe Al Mandaloun Cafe which recently opened it's doors in Dbayeh - again - located in the same spot the Al Mandaloun legacy it all started in 1975. Today, Al Mandaloun Cafe is officially one of my favorite cafes in town. I have been to the new Dbayeh location two times already. Every time, I am amazed by the beautiful interior decoration that welcomes all your senses the minute you walk in, the professional as well as their delicious variety of platters. In addition to their impressive selection of Sandwiches, Croques Monsieurs, pizzas and quiches, a rich salad bar, Al Mandaloun cafe has tasty daily specials prepared to add more variety for their customers.
In the mornings, a rich buffet is set up for breakfast in place of the salad bar, making this cafe an great address for a fulfilling breakfast with coffee, fresh juices and what ever your tummy desires in the morning. Al Mandaloun cafe is a perfect place to enjoy a morning coffee meeting in the area, a lunch with friends, and an afternoon tea with dessert and of course a place to enjoy a sumptuous dinner.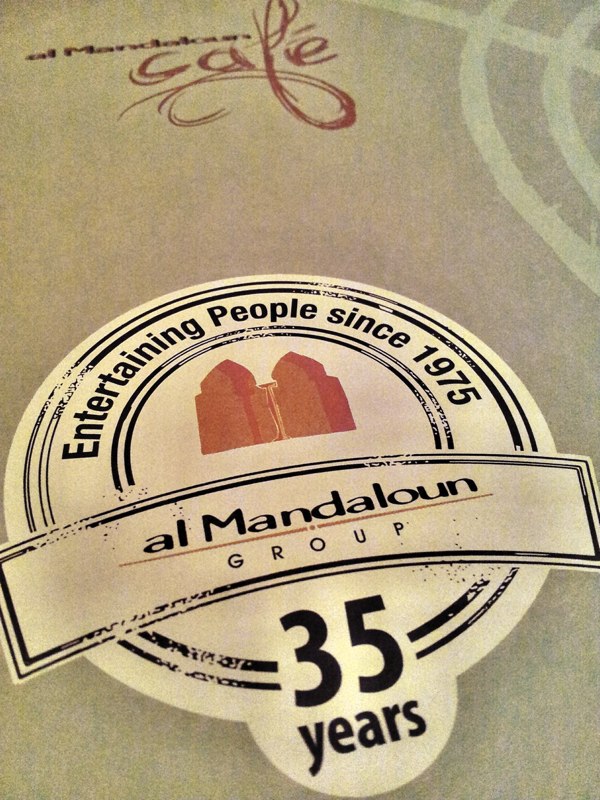 The menu is printed on nine different sheets of colored paper showing the varieties they have from viennoiseries, the permanent buffet, their sandwiches, their specials, their Japanese selection, their desserts, their Tea choices, juices and beverages...
I already tasted:
The fresh Sushi is tasty, well decorated with pieces that are nice and small with simple mixture.
The Club Sandwich has a fresh bread, a nice choice of greenery and a delicious chicken breast.
The Giant Shrimp Tempura with their sauce are the best you can order.
The three Mini Frankfurters are a classy and yummy version of the tasty hotdogs sandwiches we pick up on the road to Beirut
The Escalope Milanese is great.
Their Pizza is crunchy on the sides and very generous. The exact traditional Italian you crave for.
The Merry cream is one of the best I have ever tasted in my life, which comes in a fresh mini biscuit cone, crunchy and sweet leaving a long lasting delicious taste in your mouth.
The only thing I would improve is their burger. It's very tasty but the meat was a bit over cooked. The waiter might have forgot to ask how we like our meat served.
The place is so nice, sectioned like a village fiesta; the pastry corner, the shop, the inner restaurant area, the lounges next to the chimney and the two outside terraces.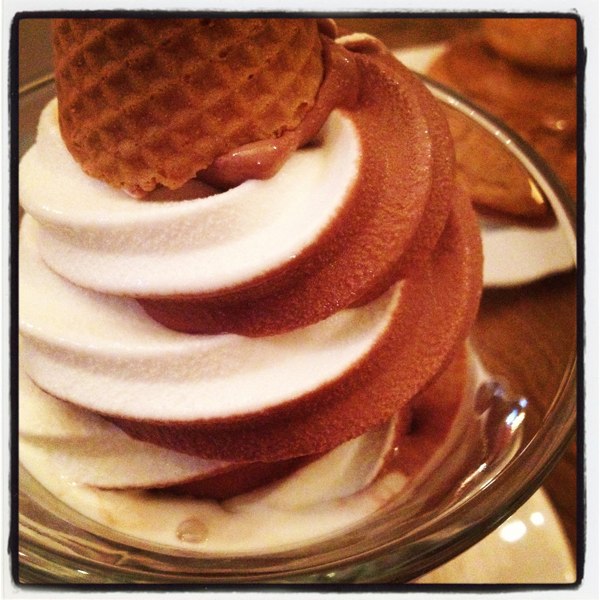 So colorful and joyful, AL Mandaloun is just what was missing in the Metn area. It's a perfect spot to go to and spend a whole day without getting bored nor hungry, for that matter.
Check out the Al-Mandaloun NightClub review