Now in ABC Achrafieh, Divvy is a great place to try. The new location is where you should go for some food sharing, great vibes, good service and beautiful decor. I was in Divvy Hazmieh two weeks ago and I am now back to try their newly opened branch. I loved the vibes, the greenery, the fresh green decor, the stripped floor, the industrial fans on the ceiling, the mirrors, the music, the open bar and high tables filling the terrace...

Before we start:
DIVVY means "Sharing" not "diversity" like the waiter explained.

Waiter gives you a note with his name and his favorite dish. Hisham is a Ping Pong champion.

Loved the place's decor!

The dishes look so fresh and mouth watering.

Service is professional.

Music is soothing and carefully chosen.

The menu is international, it has everything you can imagine. I'm not sure if it's a good or bad thing.

Average cheque is $30/person.
The food is so good!
Salmon avocado tacos: eight mini tacos, crunchy and loaded with diced salmon tartare ready to be devoured. The salmon is laid on a bed of zesty guacamole. Served on a black stone platter, the dish makes your mouth water. A crunch, a moist and creamy heart, of premium quality, a squeeze of lemon... delicious!

Brie cheese molded in cubes, breaded and fried and served with blueberry sauce on the side. Lightly crunchy, a molten and warm heart, an explosion of flavors, intense and aromatic, the cheese is exceptional as well as the sauce. Bravo!

You must try one of their fresh, colorful, juicy and flavorful salads. Multi-fiber salad with feta, frikeh, red beans, lentils, cherry tomatoes, mixed greens, coriander, basil, mint, chives and citrus tidbits, mixed with honey vinegar dressing. The other salad I had is the kale-quinoa with cherry tomatoes, diced apples, grated carrots, coriander and grilled zucchini with balsamic vinegar. Both great, both recommended, both repeatable experiences.

The steak sandwich is OMG! I'm not sure what changed but Divvy was far from being as good as I experienced it today. Yes, I will come back and recommend it to my friends. When coming back to ABC for lunch, Divvy will be my choice in order to have this awesome sandwich. Grilled beef, cooked cherry tomatoes, lollo verde lettuce and wholegrain mustard which makes all the difference. The pain de campagne is so fresh, toasted to perfection and hosting all this mix of endless flavors. Bravo chef!

As a main dish I had the beef teriyaki. Tender Australian beef with sweet teriyaki glazing served with jasmin rice on the side.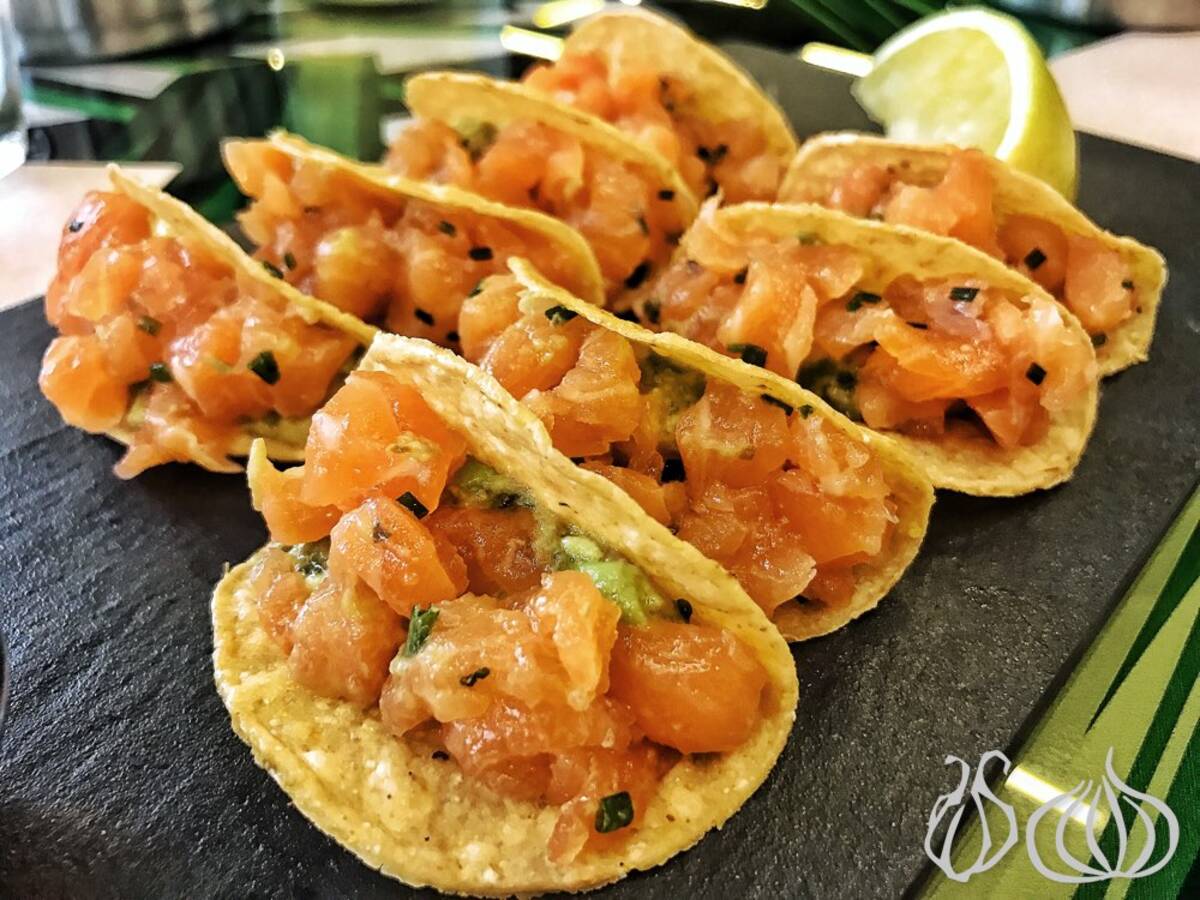 Impressed, positively impressed, the food is full of love, taste and flavor.
I'm not leaving without trying their dessert! The recommended orders are Nutella Lava Melt and DV White Chocolate Blondie.
The Nutella lava cake is wow! A cake cooked to perfection and embracing a heart of molten Nutella. Cold, hot, warm... sweet, firm, molten... happiness guaranteed! Make sure to have a chunk of the cake and ice cream together in every bite.

The DV white chocolate blondie is served in its cooking pan, and is extremely hot and super tasty. A hot biscuit with cranberries and topped with ice cream. I would lessen its sweetness but it's good enough. Am I repeating myself saying bravo again and again?
I'd improve:
Place mats were too dirty to be left in place for dessert. They should be changed immediately after lunch, clean the table and then move to dessert.
I'm really impressed, enjoyed lunch very much, and would love to meet the chef in person to congratulate him on a job well done. I recommend you try Divvy in ABC Achrafieh as soon as possible!