Beirut's a place of culinary delights, but the very best places are often hidden away from view, and you have to be committed to discover what the city has to offer. Luckily enough, I recently took a food tour of Beirut's gems, finding the very best places for a quick bite at any time of the day.
The first stop was Ghattas, a placed famed for its pizza, manakish, cheese, kebbe and, of course, its Fatayer. This is the place to come for some simple, but delicious, street food. Their Fatayer is exceptional, golden pyramids of short crust pastry, filled with a soft, melting spinach mix that's to die for. They're addictive, I warn you, have one and you'll be after more. Their crunchy wrap and soft filling compliment each other perfectly. Definitely worth a try.
I was in the mood for a sweet sensation and headed over to Asab Sekar in Ashrafieh to check out their juices, crepes and ice creams. Fresh juice with crushed ice? LBP4,000, perfect. Natural juices, all full of flavor, the shop itself smells like a giant fruit cocktail as the aromas wash over you. You've got to try his secret mix, prickly pears, mango, bananas, peach, apples, oranges, and more, it's simply amazing. I loved it, so refreshing, so good, so natural. It really gives you a boost, setting you up for a busy day. It's become a ritual for me, and it's one I really recommend.
Later in the day when you're in the mood for a quick bite on the go, there's nothing like a Kafta sandwich, nothing beats it. The best sandwich guy in the city is Hajj Nasr, he's also one of the smallest. He's been making sandwiches for 32 years, he rolls at the speed of light, opening up early in the morning and closing when he runs out of ingredients. The shop is always busy, with people waiting patiently for their sandwich. Spicy, oily, often badly wrapped and always fatty, Hajj Nasr's little rolls are among the best in Lebanon. It isn't sophisticated, it's not glamorous, but it sure is good.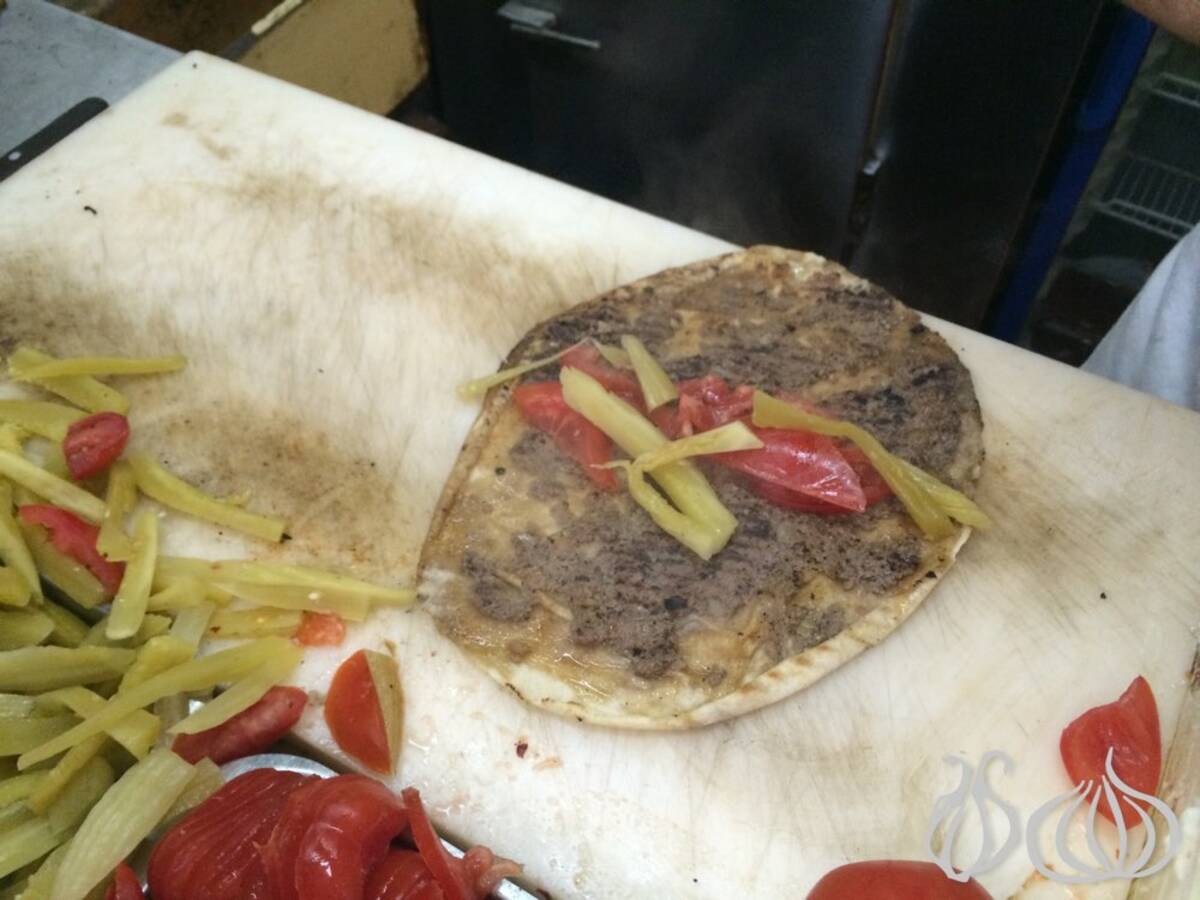 While the secret juice kept me going, my next stop was at Sahyoun, the best falafel joint in the city. Light, airy and full of flavor, these little fried fava bean bites are incredible. A mix of beans, topped with tomato, radish, parsley, mint and tarator sauce, they're perfect. The crunch of the radish, the sweetness of the tomato, its all there. I had to stop myself from wolfing down two or three, but they're simply great.
Since I'd been snacking all day, the last stop had to be something a little sweet. Hanna Mitri is perhaps the best ice cream place in the city and it made for the perfect end to my culinary indulgences. Known for their fresh ice cream, perfect Maamoul and other sweet treats, Hanna Mitri's a must-visit. I went straight for the Amareddine, or apricot. Made of fresh apricot and covered in fresh, crunchy pinenuts, this natural ice cream is completely different from the others on the market. This is homemade and you can feel it, it's not like a commercial ice cream. Just enjoy, this will take you back to the days when ice cream parlors were local and international brands weren't around. It's a real taste of Lebanon and I love it.
The day was over and I'd eaten well. All the places I visited are local and make natural, simple food. As a result, I wasn't overfed, I felt like I'd enjoyed some great food, prepared the way it should be. Trying out the best local stores in Beirut is always a pleasure and I hope you've discovered something new from following me through the city.