I can't get enough of New York... I have been there probably eight or nine times already in less than a year, and each 10-day trip is a full food experience challenge… I have tried enough pastrami sandwiches, cookies, burgers, ice cream and desserts to feel the nostalgia of this city that moves so fast. Surely there's more to discover and more to enjoy, but for the meantime, I think I've discovered enough places to give you my Top10 list of favorite cravings you should not miss to satisfy your taste buds in the Big Apple. Visiting New York, check out the most mouth-watering cravings and desserts spots around the city.
The Milk Bar New York: The Famous Soft Serve Cereal
Soft cream in a cup: cornflake-flavored ice cream covered with more crunchy flakes, gives a taste of the morning like cold milk and that famous cereal. Concentrated soft ice cream that feels like a cup of milk with those crunchy crumbs on top, which are not like the normal flakes we know but harder and crunchier, adding a light hint of saltiness to the mix. This Ice Cream indeed deserves the hype around it.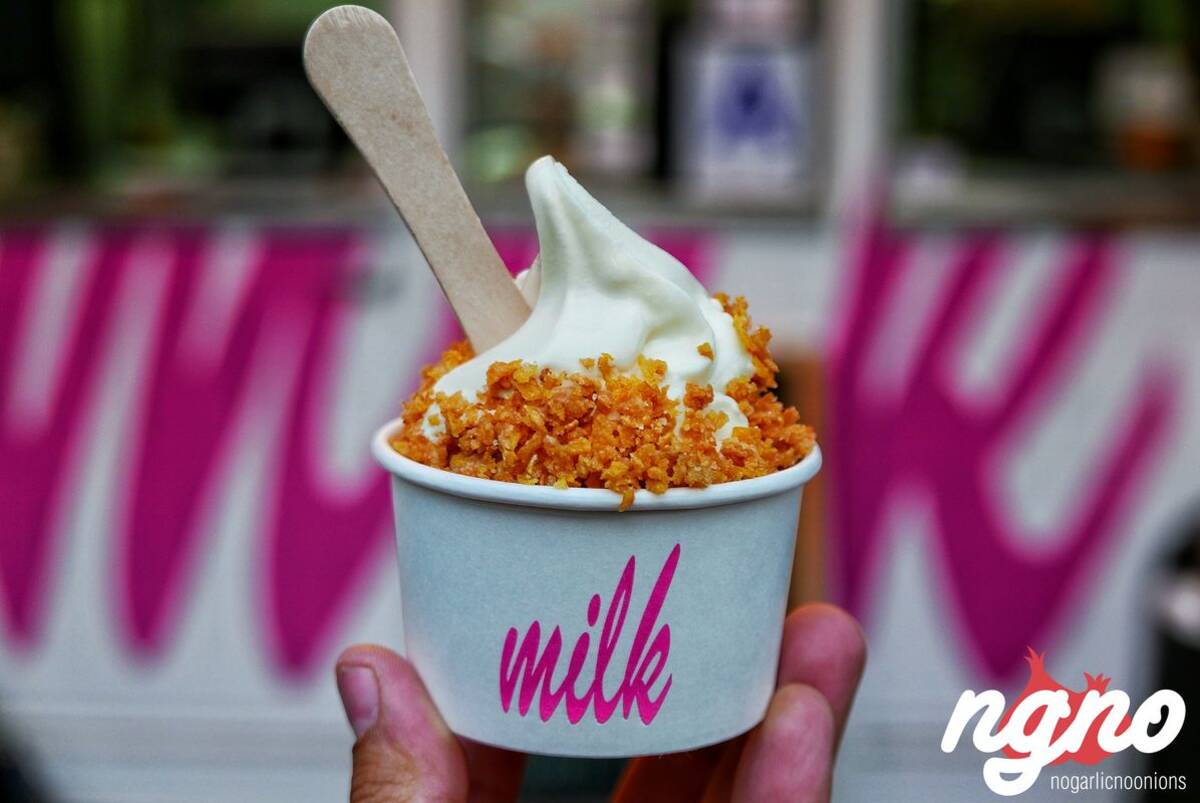 Mikey Likes It: Complicated Flavors, Mouthwatering Ice Cream

I had the triple vanilla Mikey signature served inside a piece of warm red believer waffle, followed by two scoops in a cone; the dark chocolate ice cream with chipped chocolate malt balls and semi-sweet chocolate chips. The Rest King ice cream with chopped Oreo cookies and cookies and a cream cluster is fabulous.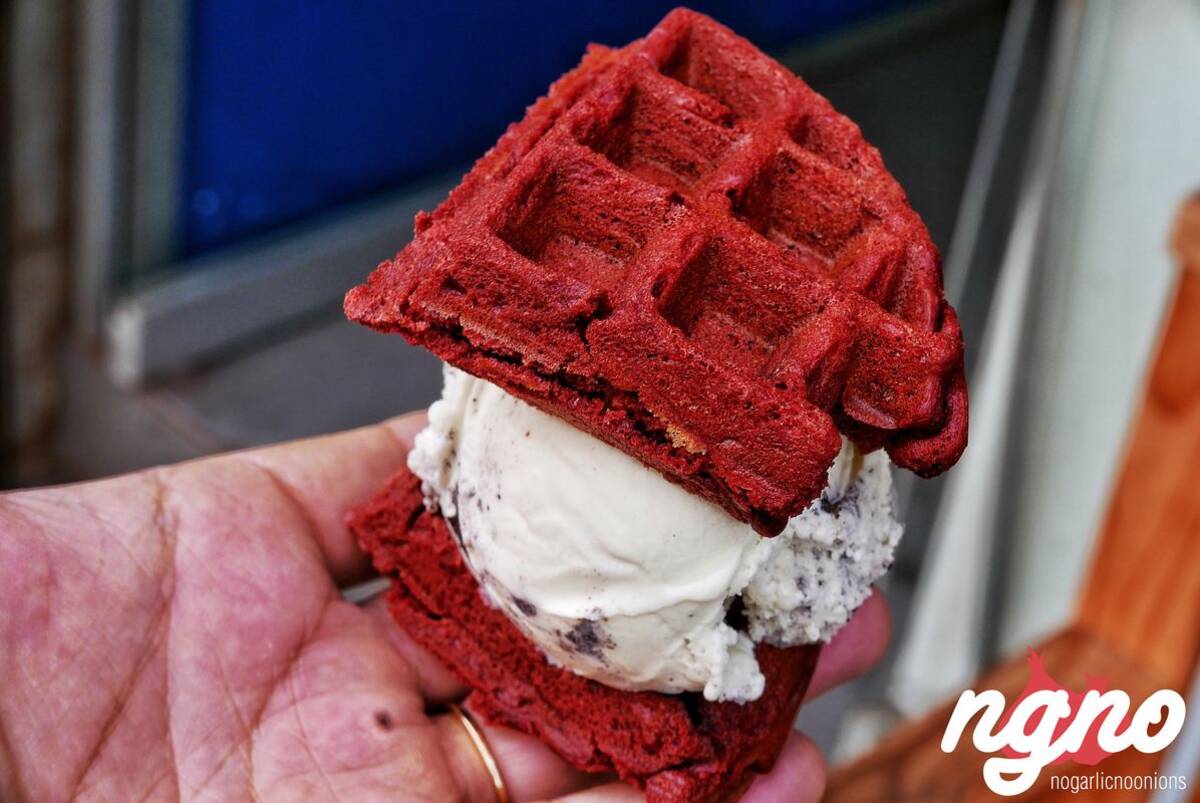 Wafels and Dinges; Cravings on the Go in New York

Wow... I screamed wow! A waffle that took five minutes to prepare transformed my mood! An exceptional waffle having the needed crunch to it and covered with a mountain of sweet delights. The liege waffle with dulce de lèche offers a crunch followed by a sweet note of creaminess. The Turtle waffle is awesome, dulce de lèche, crunchy walnuts and Belgian chocolate fudge. Best for last, the baconana is made of smoked crispy bacon, ripe bananas. And Belgian Chocolate on top.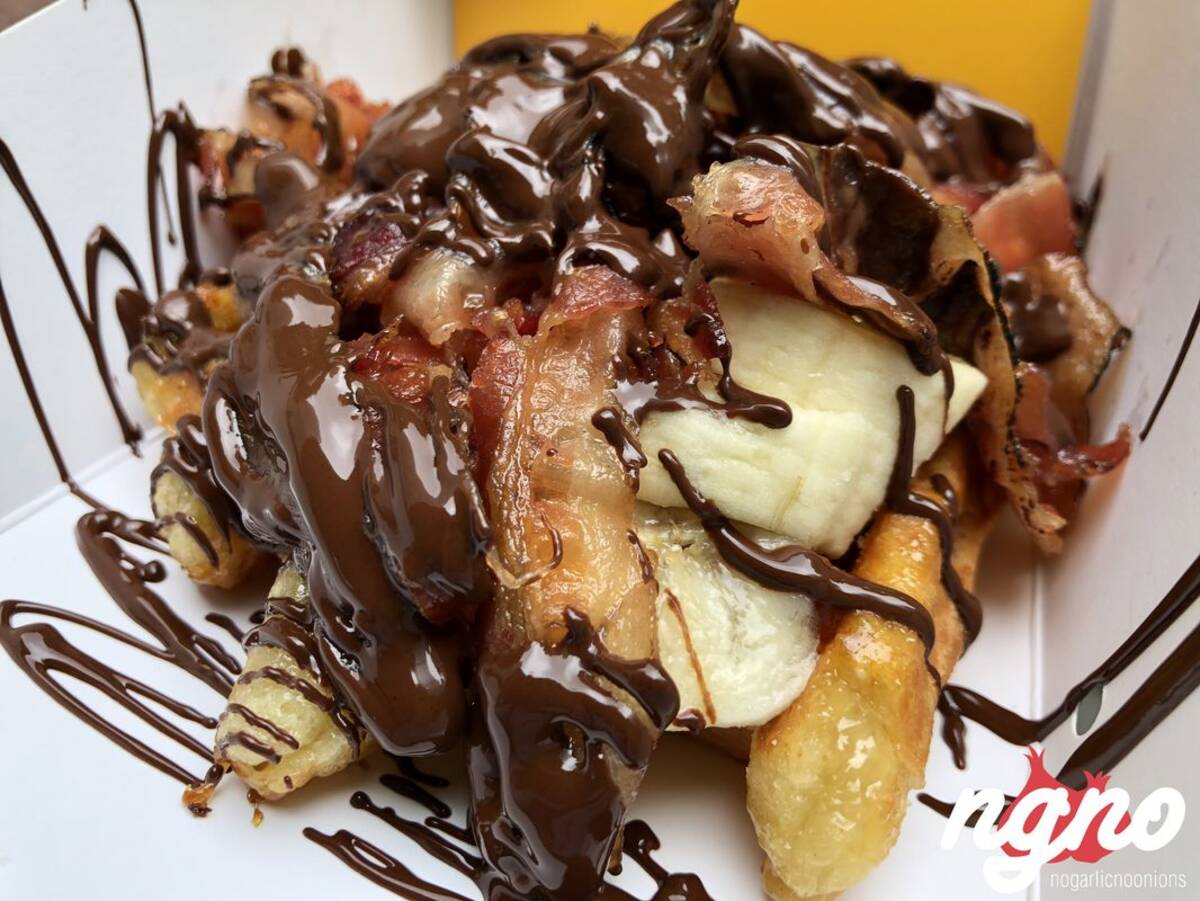 IHOP New York: The Come-Back! Outstanding Chocolate Pancakes

Belgian chocolate pancakes, dark colored, loaded with chocolate cream, topped with whipped cream and covered with chocolate mousse. Four pancakes, each huge in size laying one on top of the other, between a layer of chocolate mousse. It's shockingly amazing; it's much more than simply good, it's orgasmic. OMG! The Americans know what heavy food is all about.

Buvette: Breakfast Ecstasy in New York

The waffle... it looks like magic and took me 10 minutes of photo shooting. You take a bite, wait, and the ingredients fill your senses one by one... the smoothness and the after notes of this creation are a marvel. The waffle is not crunchy and looks unique, the load of fresh fruits, the Creme fresh - a la Francaise - and much much more. I believe this chef deserves a Michelin star.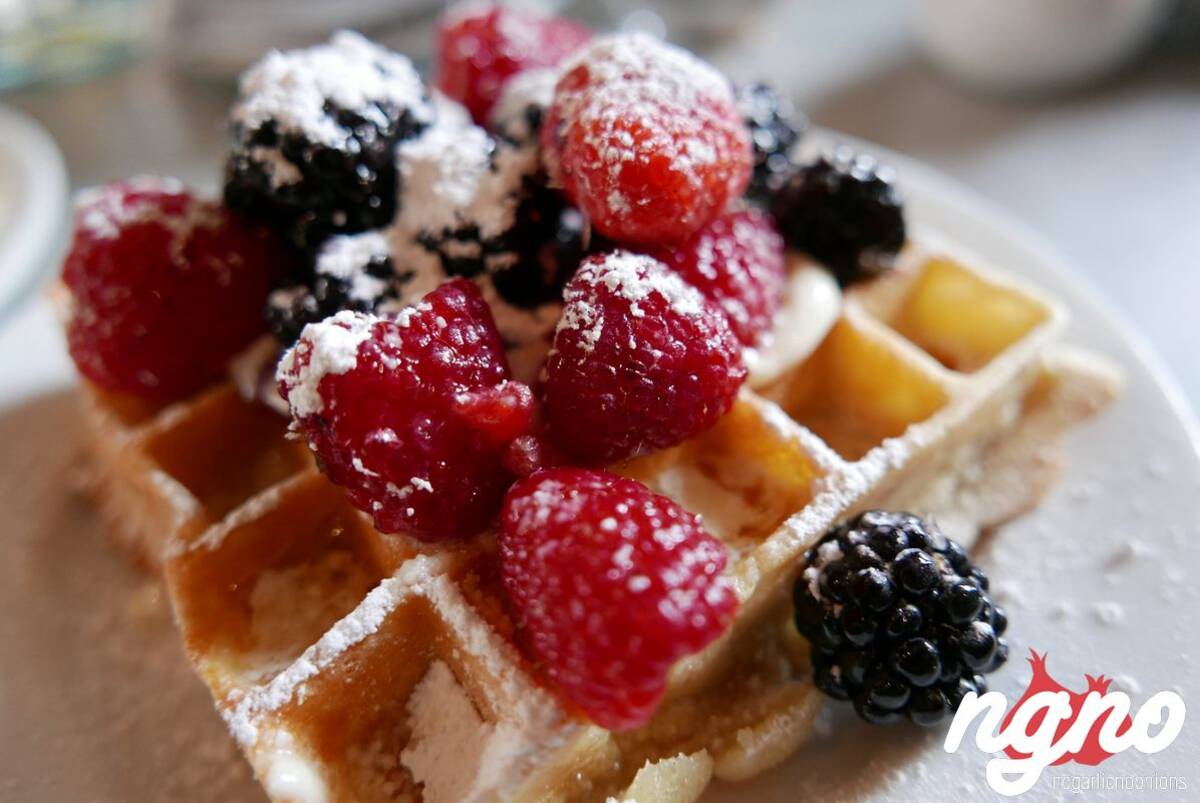 The World's Best Cookie is Found in New York

The Double Chocolate Cookie: A chocolate lover's dream, made with dark chocolate cocoa and semi-sweet chips. I surely wasn't expecting to eat something even better than the one before. The world's famous orgasmic cookie can make you scream indistinctly to an extent of losing your mind. Prepared with an extra dark French cocoa and semisweet chocolate chips, they come out of the oven with molten layers of chocolate swirling together. As beautiful to look at as they are to eat, they're guaranteed to satiate even a chocoholic's craving. A dark chocolate cookie with molten dough and a heart of flowing chocolate sparkling independently in this ball of madness. Cut in the middle to see this amazing masterpiece before devouring it.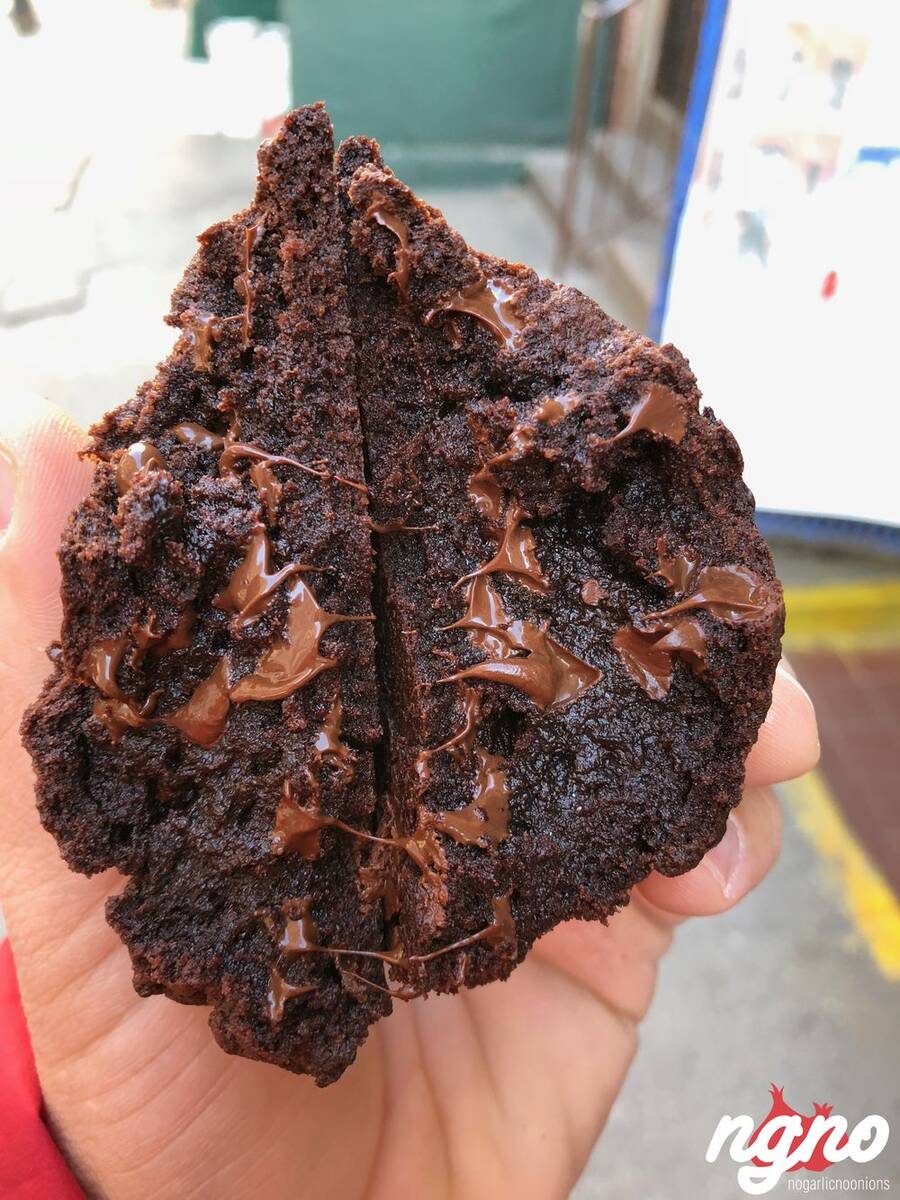 The Donut Pub; New York's Exceptional Doughnuts

Amazing donuts with a taste I never had before; they are softer than usual, smoother and fluffier; so why not order more. I asked for a glazed donut and a Boston cream which I both enjoyed. Craving a Donut in New York, start by "The Doughnut Plant" for the square filled donuts followed by "The Donut Pub" for some love!


New York's Iconic Kellogg's Cereals Store; For the Hidden Child in You

Sexy names and sexy flavors as well. Choose one of the bowls or do your own. Maple bacon, kiwi and mango jam together in a cereal bowl! Wow! Mango and pineapple with Rice Krispies! Bravo, bravo, bravo! Gourmet cereal bowls like I've never ever imagined, three bowls I finished completely!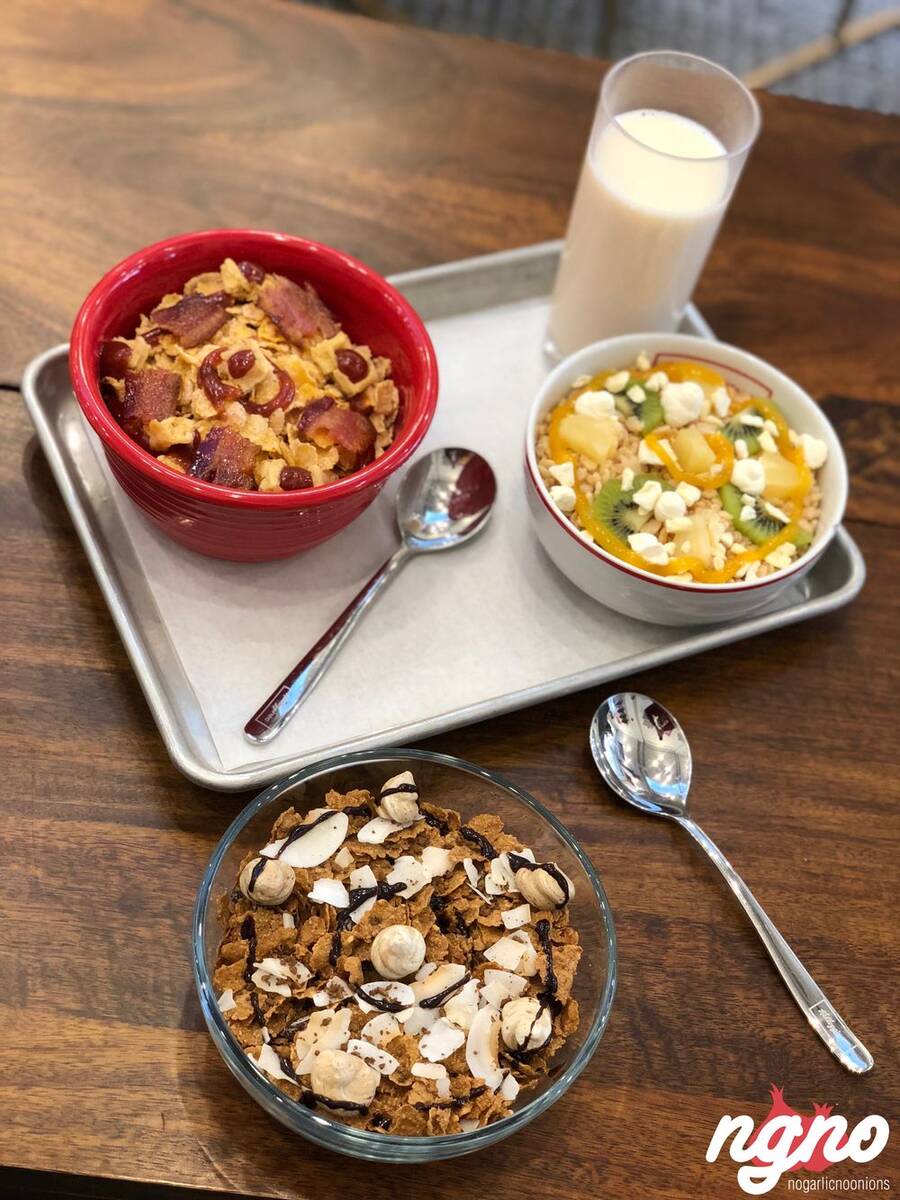 Union Fare: New York's Unbelievable Croissants, A Magical Place!

These croissants are inconceivably tasty! I've certainly had croissants stuffed with two lines of chocolate, a bit of cheese or some pastry cream. I've never had a croissant that's flaky on the outside, pleasantly loaded with butter and generously stuffed with cream to the extent of exploding! I screamed, I literally screamed! This is by far the best I've had in New York so far and surely one of my personal world's best discoveries!


Underwest Donuts; Gourmet Cake Donuts

It's the donut dough; cake not yeast like regular donuts, it feels like a cake or more of a soft cupcake. It's soft, moist, light-bodied and wet without being dry or sweet. The glazing feels fresh, nicely textured and innovative; it has gourmet flavors without being too sweet.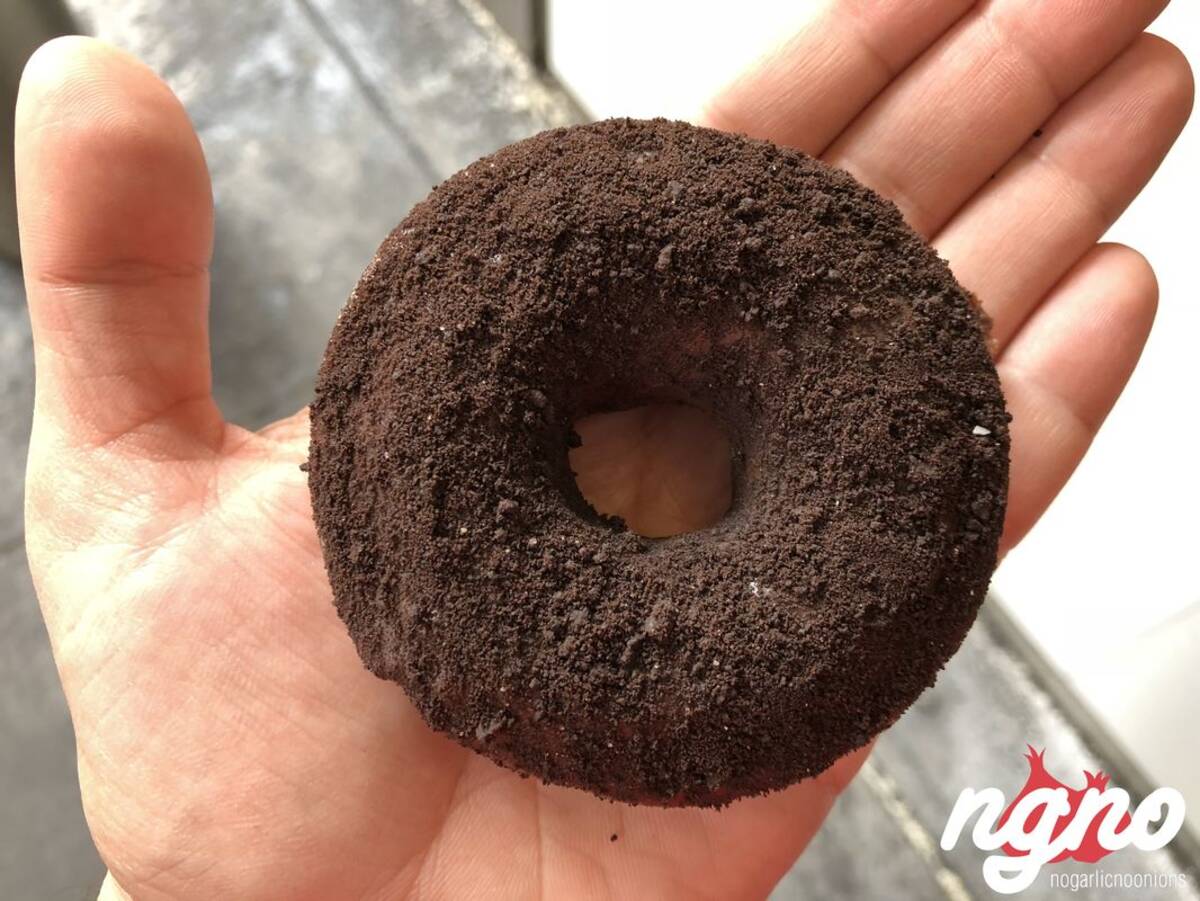 Supermoon Bakehouse: Iconic, Unique, Innovative and Shockingly Tasty
Largely sized croissant with experience inside out. Flaky on the outside and extremely airy on the inside, the croissants are much more than a French breakfast roll, each is an experience on its own. Try the salmon and cream cheese, feel its flakiness and vibrant heart. Enjoy the multicolored s'mores croissant with a heart of chocolate, and don't forget to indulge into the ham and cheese which made my heart skip a beat.


Pure Green: New York's Best Acai Bowl

The best açai bowl I've ever had, more of an addiction. A creamy and icy smoothie made of Brazilian açai imported directly from your pleasure. It's a simple thing just made right. Extremely healthy, the bowl offers an enjoyable sweetness, a fruity feel, aromas and add-ons which make all the difference. I ordered the mixed berries açai which comes with granola on top and fresh blueberries; it is originally mixed with strawberries, bananas and almond milk.


Haagen-Dazs Mouthwatering Creations in a Cup

Try the mint brownie chocolate dazzler, the Dulce Split dazzler, the Banana Split in a cup, Cookies and Cream Sundae and the affogatto. Ice cream with espresso for one, an overdose of whipped cream for the other, cookie and brownies with a load of caramel and sprinkles on top for the third... I was enchanted.

PJ Clarke's: Relive History at a Restaurant in New York Where Food is Outstanding

The chocolate cake is orgasmic! Different textures, different flavors of chocolate; an amazing combination of perfection. This outstanding cake is called "1977 Blackout Cake".