A New Earth was the first to introduce Quinoa to Lebanon, who then exclusively added Red, Black and Rainbow quinoa to their list, now they are bringing you Kañiwa (pronounced kay-nyi- wa) another protein powerhouse brought to you by the ancient Incas. It's such a remarkable grain that it has been touted as having helped "sustain untold generations of Indians."
How's that for a reputation?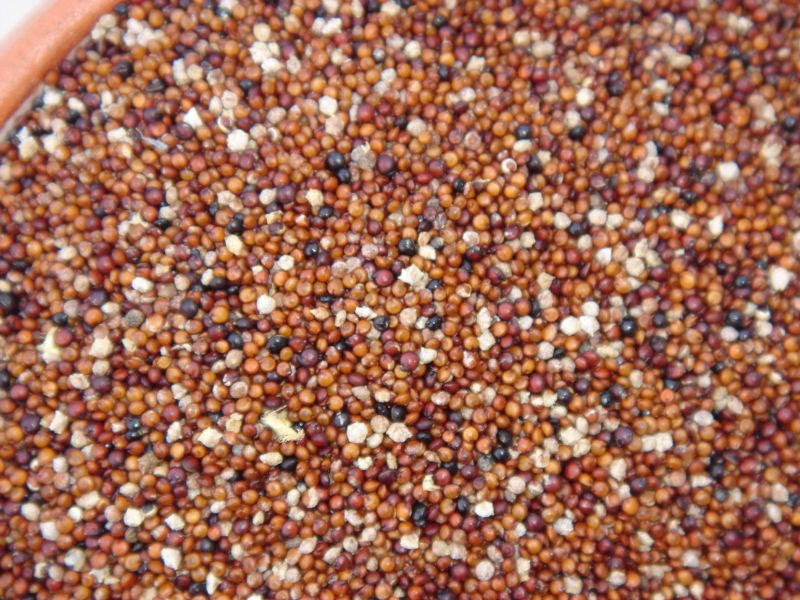 Part of the reason this small, dark and handsome seed has been deemed a 'life support' crop is because it grows successfully where other crops (like wheat, rye and corn) fail to, because of the extreme weather and the difficult environmental conditions in the high altitudes of the Andes.
What it lacks in size, it makes up for in nutrients Kañiwa is similar nutritional value to and about 1/3 the size of quinoa. It's packed with protein (16%), amino acids and dietary fiber. Plus, it's naturally gluten free and chock full of calcium, zinc, and iron.
Taste and preparation
Kañiwa has a wonderful crunchy texture and a great earthy flavor which complements many foods, meaning it can be added to a number of dishes:
Serve it for breakfast with honey, wild blueberries or coconut milk
Pair it with vegetables for a fully balanced meal
Add it to stir-fries and soups
Create a crust for fish or chicken
Serve it cold in salad
Grind it up into flour to use in making breads, muffins and other savory pastries
Kañiwa is easy to prepare (no bitter saponin residue to remove like with quinoa).
Tips:
For best results, toast prior to cooking
1 cup of kañiwa needs 2 cups of water to cook properly
1 cup dry yields 2 cups cooked
DID YOU KNOW?
When kañiwa is popped or puffed it produces a slightly crunchy light brown product comparable to nutty popcorn. Puffed kañiwa is a delicious snack.