I felt it, I was sure this morning's breakfast was going to be majestic... I pushed the door open on to a tiny space and a bar while being invited to walk up the stairs to the first floor... Enchanting! Breakfast, lunch or dinner, the French capital is loaded with hidden gems serving exquisite and memorable food. Check out my list I'm been compiling for years. With more than 300 restaurants visited in Paris to date, I still find it exciting to dine in Paris once every other month.

La Patisserie Cyril Lignac: Mouthwateringly Fine Cakes

The pastry era is well and truly upon us and becoming trendier than ever around Paris... I took a challenge to try as many pastries as I could from some of the new pastry shops in the French capital. One of the new players around Paris is Cyril Lignac, popular from his television shows which have conquered the world. A beautiful and classy pastry shop welcomes you on the corner of Rue de Chaillot and rue Freycinet.

Popelini; Paris' Best Choux a la Creme
Been here in 2014 and still remember the sumptuous flavors of Popelini's great Choux. The best in Paris for sure, Popelini is about the simplicity of a choux a la creme that will make you dream. Aromatic, flavorful, tender and smooth... its a dream come true and take it from someone who has tried hundreds. Popelini is still Paris best Choux a la Creme.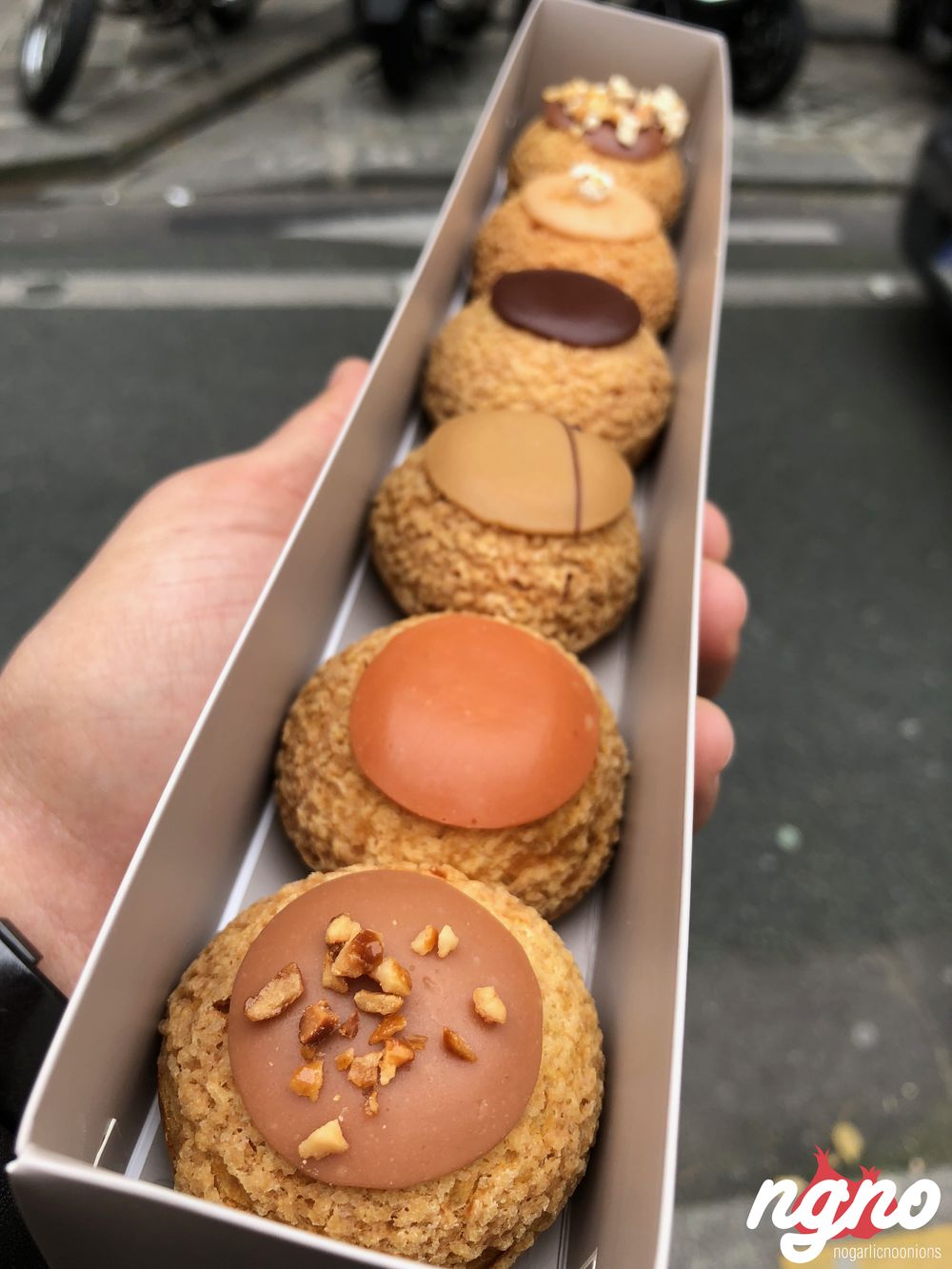 A Sumptuous Breakfast at The Sofitel Arc de Triomphe
My breakfast at the Sofitel Paris, Arc de Triomphe will be remembered for a long time. The choices, the presentation, the welcoming, the colors... I was in LaLa land.


Breakfast at the Raphaël Hotel, Paris

Wake up at Le Raphaël for breakfast served every morning between 7 am and 10:30 am on the ground floor. Rays of sunlight come into the room through the many windows in the restaurant. Breakfast choices at the Le Raphaël were below my expectations. For a hotel of this caliber, the buffet is small and I personally expected more finesse, better presentation, and more choice... Example: ordering eggs from the kitchen is not possible.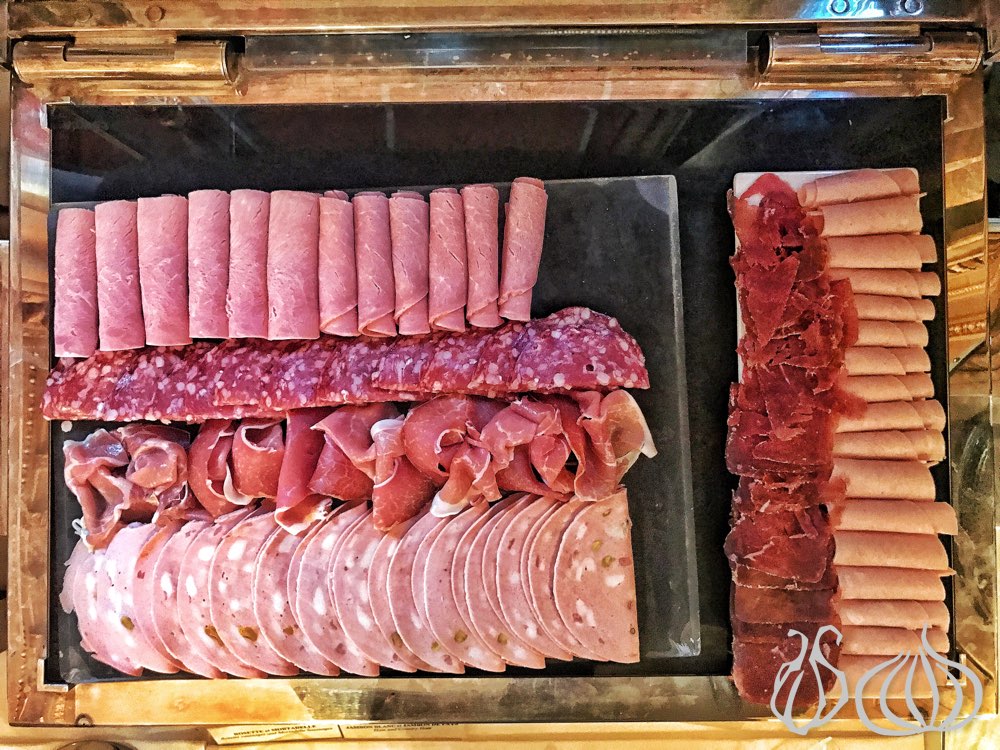 Hardware Société: Paris' Perfect Breakfast Treat
A restaurant I consider to be one of the top three breakfast destinations in Paris served come amazing creations that will leave you speechless. I visited two months ago and now back to this breakfast heaven where food is different than any other you had. Read the previous review or enjoy looking at the photos below, a festival for the eyes and palate.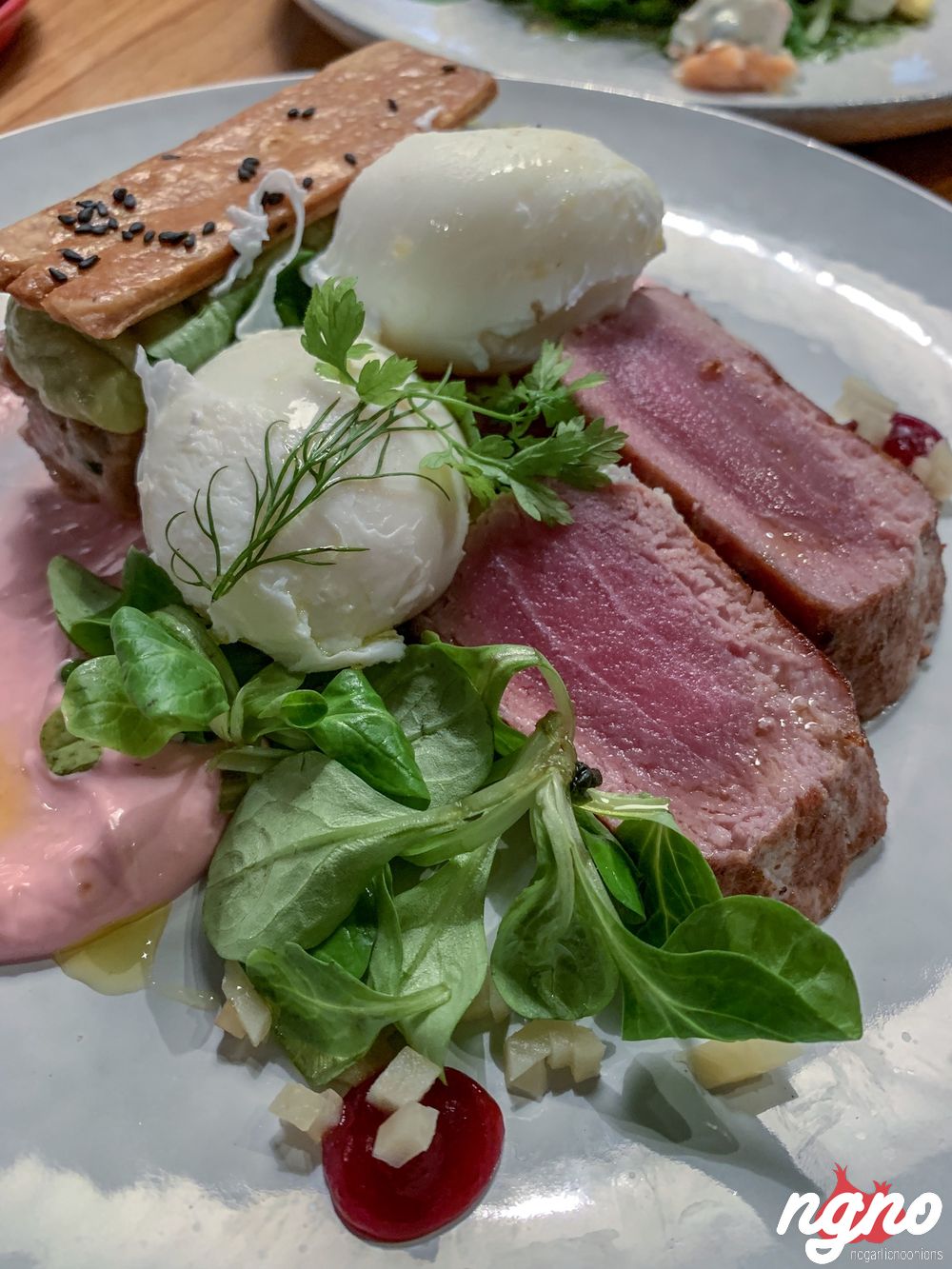 Breakfast at Fauchon L'Hotel: Awesome Food and Service

What I would remember for the Fauchon experience are the service and greeting, then comes the food. I've enjoyed the hotel, lunch yesterday at the Grand Cafe and now having breakfast at 9 am. Again... the service! Amazing service.


Breakfast in America... in Paris! My Third Visit Experiencing Good Food

One waitress with no uniform, a strong smell of food, a tiny little diner fitted with more tables that it can hold... Managed by an American waitress, she smiles and takes care of all customers at the same time in a fast and efficient way. I've been here two times already, enjoyed the food twice but unfortunately not the service; I hope today's experience will be different.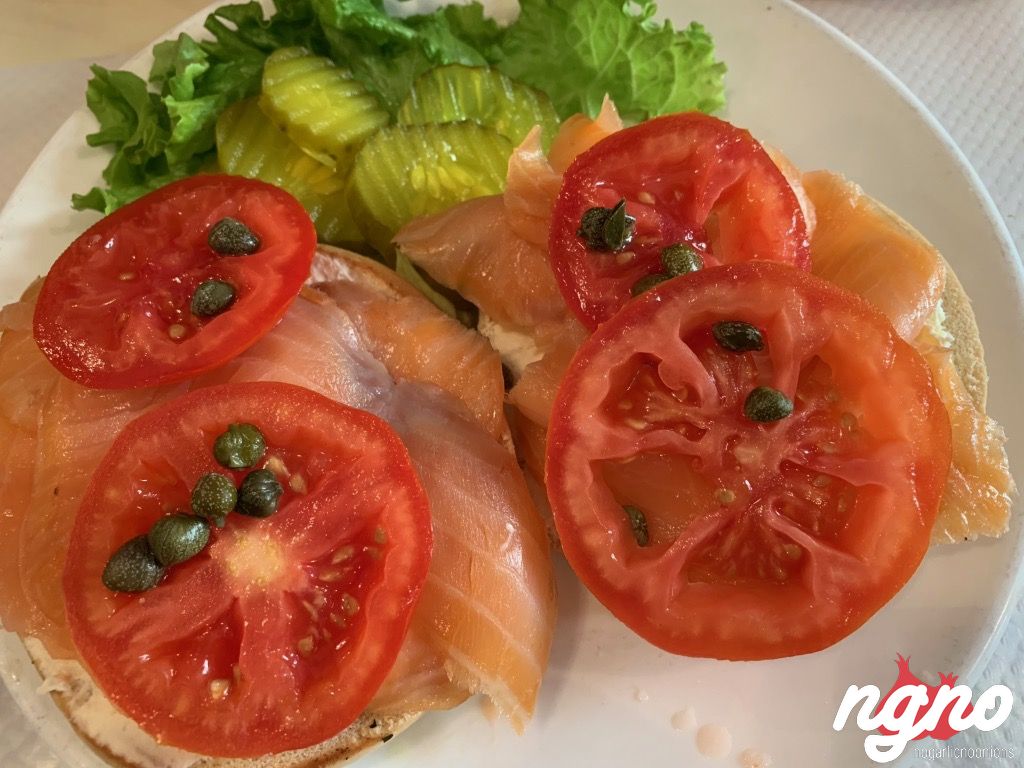 The Breakfast Experience at Mama Shelter Paris

This hotel didn't cease to amaze me... after the delicious dinner I had the night before, I was excited to try their breakfast. Breakfast at Mama Shelter is served next to the lobby in the hotel's unique restaurant. With jazz music playing in the background, I roamed around the buffet of endless possibilities.


Hollybelly5: Australian Style Breakfast in Paris

When a place opens at 9 am, and you arrive at it at 09:20 fully loaded, it surely means something. HollyBelly is an Australian concept open from 2013 and still kicking strong around Paris. It's not in the center, a twenty-minute drive away but worth the road trip to. It's a blend of several cultures in one. From the streets of San Francisco to the beaches of Miami and the business corners of New York comes HollyBelly! Wood, greenery, leather, light, fun, and happiness is what this place is all about. Breakfast is served as of 9 am proposing a selection of pancakes, chia pudding, housemade granola, and bread. Two eggs and a handful of sides.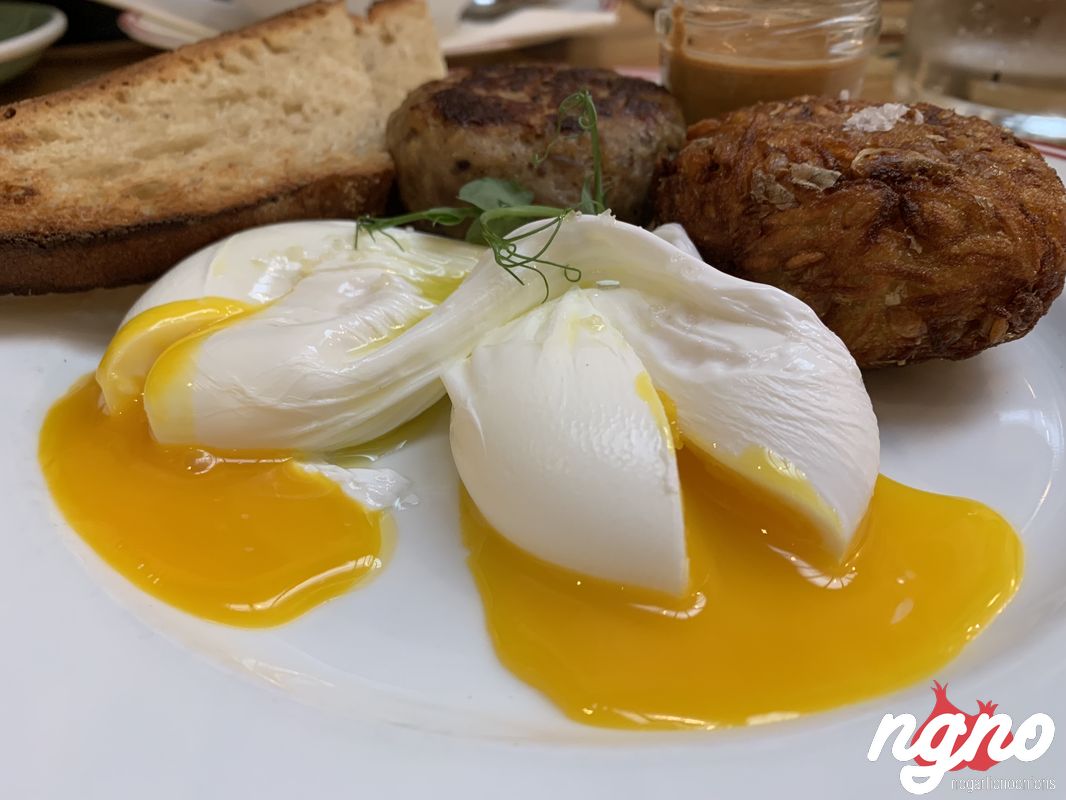 Biglove: Another Breakfast in Paris

There's a restaurant with Italian vibes called BigLove and it's full of love vibes as well! It feels like a kitchen with cupboards all over the place loaded with jars, kitchen utensils, and cooking ingredients. When you hear people speaking Italian, enjoying their meal, know that you're here for a treat. Warm lights, cozy vibes, and a bizarre menu, I wished I could taste entirely. Gluten-free items, pasta, pizza, pancakes, and desserts. The truffle egg Benedict and pancakes caught my attention.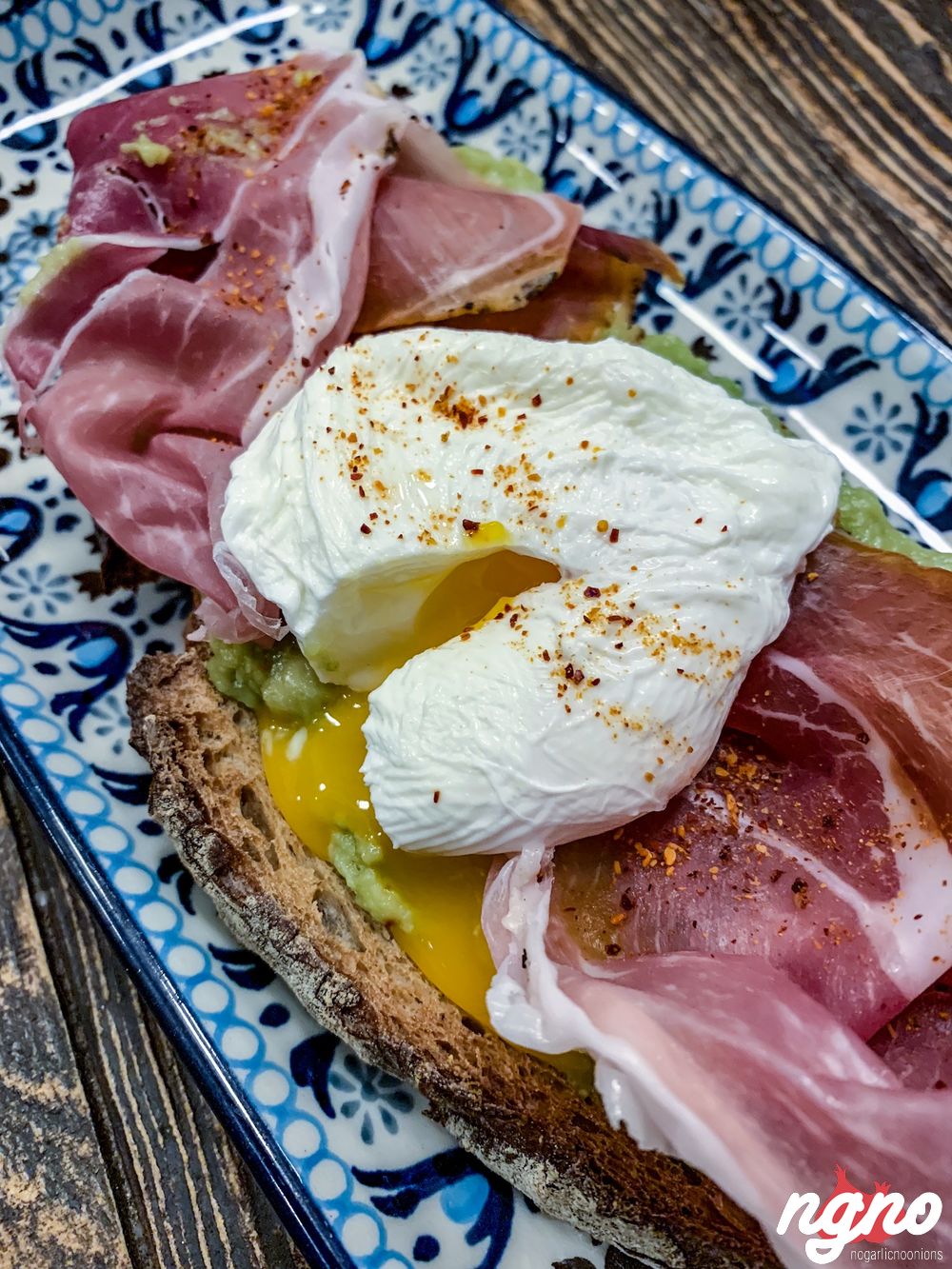 Bo & Mie: A Creative Bakery in Paris

Creative and tasty at the same time: Bo&Mie sells colorful croissants, innovative cakes, and fresh bread in a vast space feeling like a pastry shop, looking like a bakery and inspired by a casual restaurant. I came here for the tiramisu and ended up having an apple cake, the chocolate bread, the lemon tart, and chocolate praliné croissant.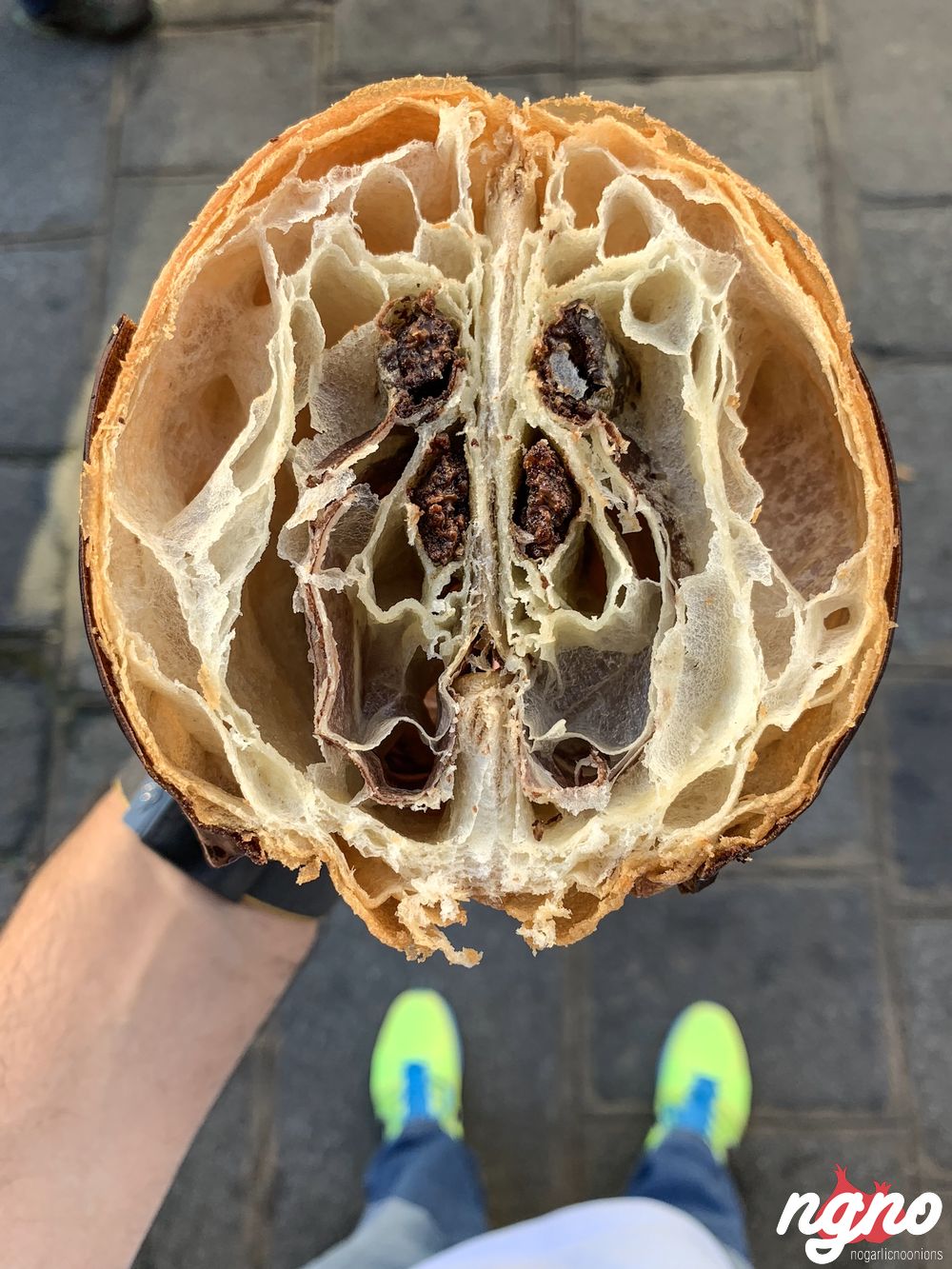 My Favorite Street Crepe in Paris

What I love about this place is simple: Crêperie Genia's crepes are baked fresh upon each customers' request. The ingredients used are fresh and renewed by the hour. The price is reasonable. The contents are so generous; a crepe is filled more than how you would fill it at home. A professional crepe-man working. The taste: Just awesome.


Carette Paris: A Happy Ambiance, Amazing Food, Extravagant Desserts

Open since 1927, Carette has been the Meeting point for locals and travelers coming here to see and be seen. A cafe trottoir with an internal dining space set in front of a lavish display of viennoiseries and desserts. Looking like a calmer yet classier version of Ladurée, Carette is considered to be the lady of the Trocadéro serving breakfast and lunch, a famous brunch as well as desserts beautifully presented for the eyes to water. It smells good around here, the vibes are fresh, people seem happy, and the service is quick and attentive.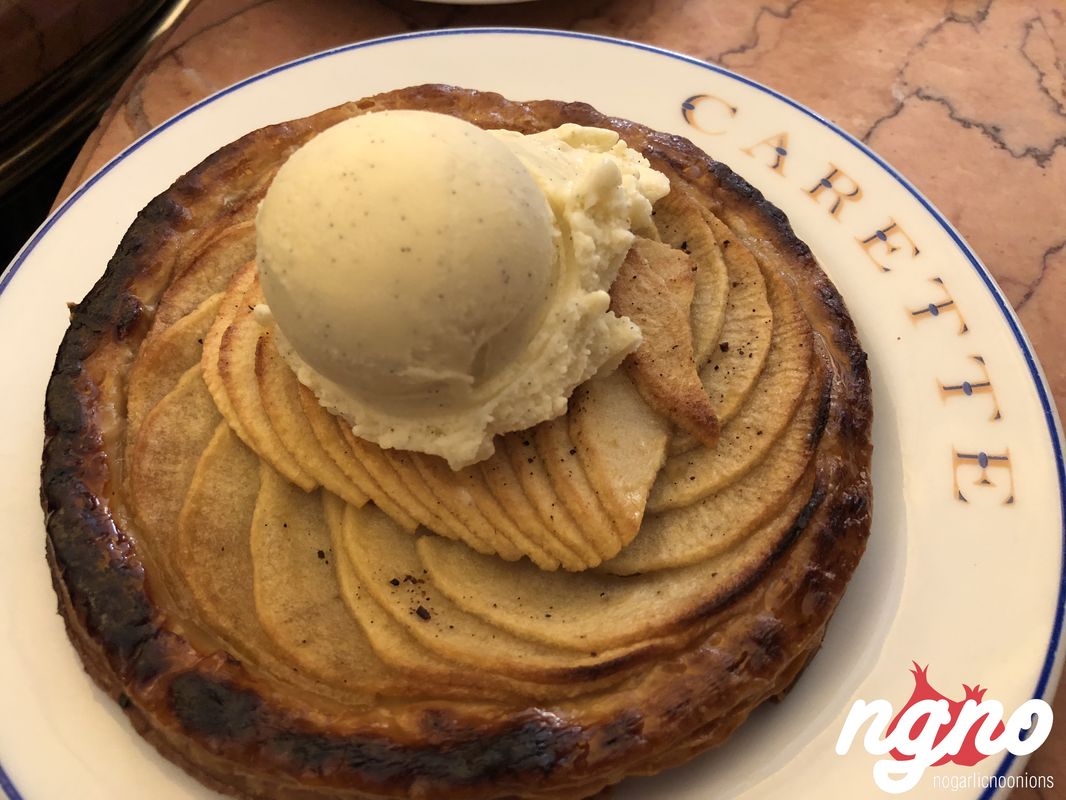 Eggs&Co: Breakfast in Heaven... in Paris!

We arrived here at nine in the morning, the restaurant was closed and I felt it... I should wait and it will be worth it. This mini restaurant is enchanting. A tiny welcoming area and the dining space on the first floor. A very low ceiling with wood supporting it, a designer corner filled with eggs and chicken in this restaurant where many speak English, including the waiter. This restaurant for tourists that does eggs, all day, with lots of choices which you can mix with endless ingredients.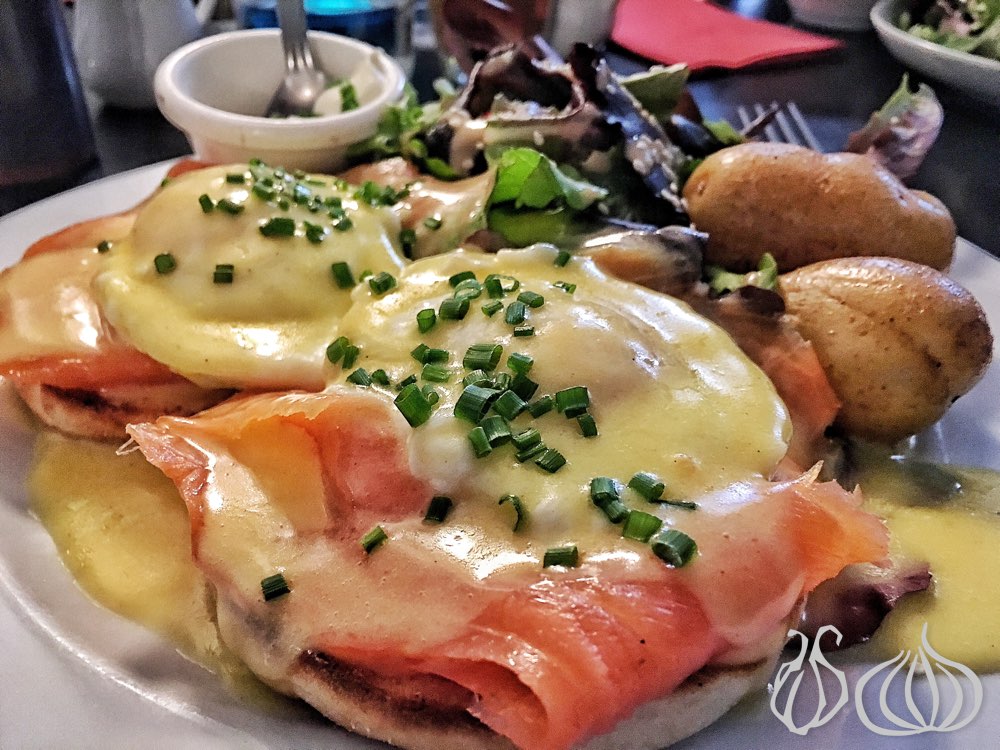 Claus: A Recommended Breakfast in Paris

Claus is a breakfast specialist in the heart of the first district, Claus opens from the early hours of the morning until two in the afternoon. It's a cafe on one side and a shop on the other, they have a large selection of drinks and pastries specialized for your breakfast.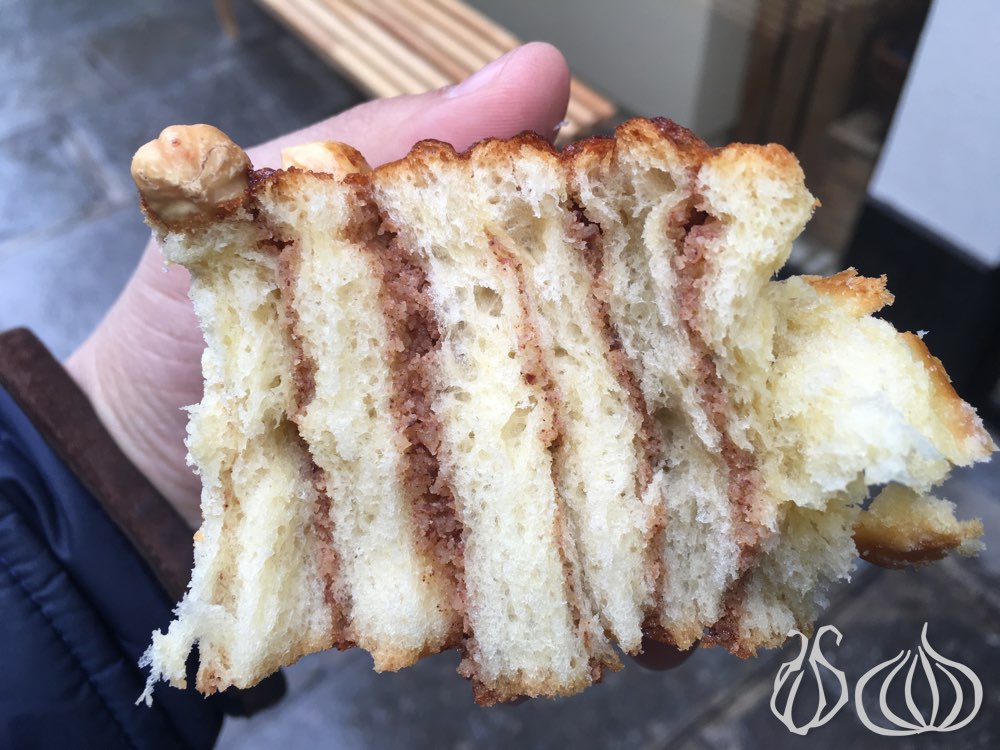 Fan de Pierre Hermé: A New Concept Taking Over Paris

A new concept by the master of macaron Pierre Hermé is called "Fan de Pierre Hermé". Taking the pastry shop concept to another level, Pierre Hermé has a created a universe of colors where the pastry item is treated like a jewel. Cakes, macarons, and chocolates, enter into a universe of colors and walk around the master's innovative creations.


Ladurée: A Fine Breakfast at Orly Airport

Orly airport is truly unique and more of a mall than an airport. Walk by Ladurée, La Maison du Chocolat, Cafe Pouchkin and many other names you wouldn't usually expect to see at an airport. I stopped by Ladurée for breakfast. Ladurée in Orly airport is a replica of Ladurée Champs Elysées - where having breakfast is truly transporting. Pass the door and live the experience; enjoy the music, the beautiful decor, the setup, the colorful plates, the service, and menu. I never expected to enjoy breakfast so much.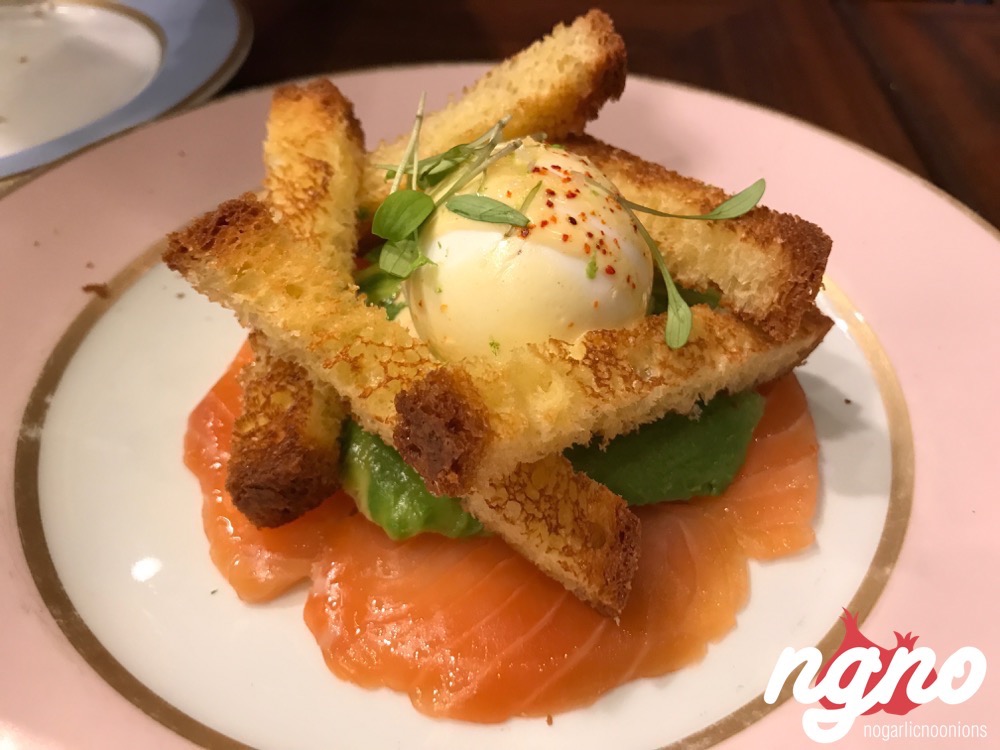 Angelina Paris: An Irresistible Experience - The World's Famous Mont Blanc!

Visiting the Eiffel Tower is a must while in Paris but surely after having breakfast at Angelina. This enchanting is the place to savor the world famous hot chocolate and the renowned Mont-Blanc. Having breakfast here is a must at least once in your lifetime. Located on Rue de Rivoli, since1903, this coffee shop is a favorite meeting point for Parisian gourmets.