While my kids grow older searching for places to take them has been a primordial thing every weekend. Where do we take them? What activities are there? Are they good enough? Are they kids friendly? Which restaurant? And so many other questions create a dilemma every time my family and I want to plan a day out. It's been a ritual for the past year to take my kids out on a "Mechwar" every Sunday. Yes, there are actually places where your kids can actually go and spend some time to play. Are they affordable? What's the good and bad in each? At the end of the day, we are looking for a place to go where both parents and kids will be happy... Good and uncomplicated food, a place for them to play, a corner to run... Below is a list of places I've visited the last year giving you some ideas to take your family out on a Sunday.

Via Roma: Delicious Breakfast on an Early Sunday Morning in Antelias

Other than serving a delicious dinner, Via Roma, the Italian restaurant and bakery of Antelias also welcome you for breakfast. Eggs, avocado toast, yogurt and pizzas, the choices are enough to satisfy your hunger and your morning excitement. Accompanied by my kids, we head down to Via Roma, sat on the terrace, and enjoyed watching Metn waking up.
Al Sultan Brahim: Lebanese Seafood Mezze in Jounieh

Considered to be one of the high-end Lebanese restaurants in Lebanon and winner of the best restaurant in the Middle East, Al Sultan Brahim has been preserving the taste of our local heritage for years. A favorite for many, this upscale eatery is much more than a simple restaurant, it's a journey and an experience.
Kahwet el Mandaloun: A New Favorite Place

Close your eyes and travel back in time to when old Mercedes taxis used to glide round Beirut, to when Martyr's Square was the heart of the Middle East and to when Abou Salim used to entertain our grandparents on television. Kahwet el Mandaloun is your new place for such time traveling: located on Dbayeh's seaside road next to the beach club, where music and great food blend together in an upscale Lebanese cafe.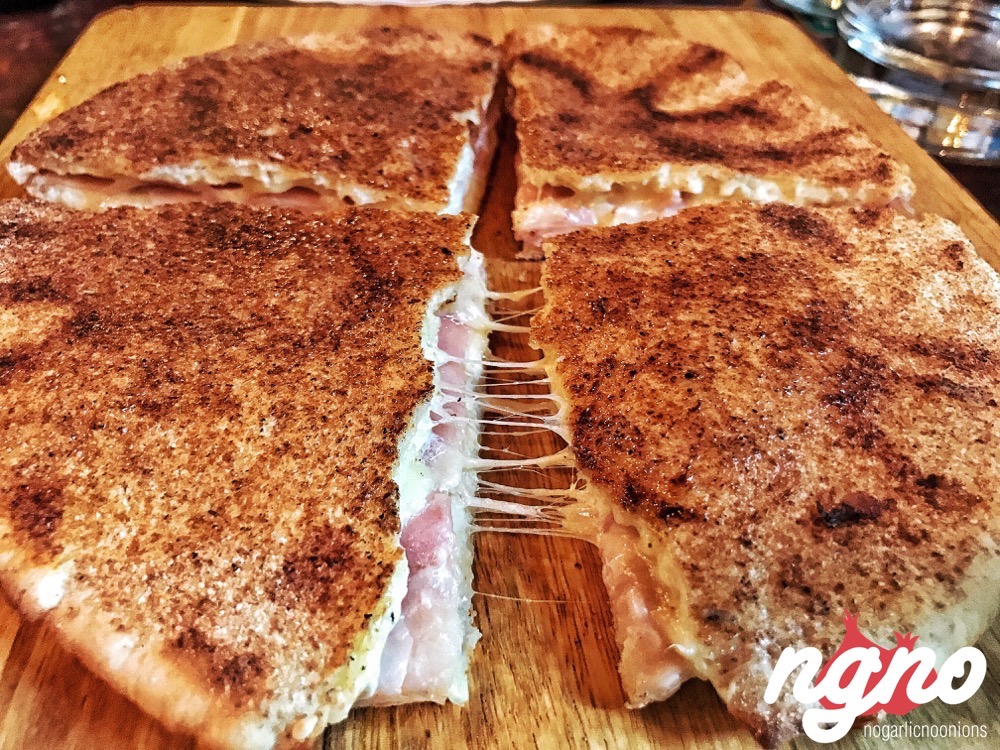 Domaine de Taanayel: A Piece of Heaven in the Bekaa

In 2009 the Domaine de Taanayel and arcenciel signed a long-term partnership deal of which the mission is to enhance the environment for social work services. The objective is to make the Domaine an agricultural center and the main tourist attraction with innovative activities.


Sunday Buffet at Le Bristol: My Kids and I Enjoy it so Much

Every Sunday, Hotel Le Bristol Beirut opens for lunch, a buffet, families will enjoy. Open from 1 pm; the generous buffet proposes a wide selection of local and international choices prepared by the hard-working team at Le Bristol. Today was different because of the theme and special location.


Brunch at Sud... A Vibrant Sunday with the Family

Sunnyside up, music, lively vibes, a sizzling mood... this Sunday, angels were passing by at SUD down in Mar Mikhael... flying over the rainbow, I felt transported by this positive dreamy ambiance. People enjoying themselves, superb vibes, outstanding music... it feels so good to be sharing brunch with the family surrounded by old Lebanese houses in vibrant Beirut.


Sunday Brunch at Le Gray: Perfection in the Details

Spending the weekend at Le Gray Beirut I planned to have lunch up at Indigo. Enchanted with soothing music, this place is managed by professional staff. Indigo welcomes you for brunch on Sunday. I walked in expecting a regular buffet or probably a barbecue, but what I discovered was much more than meets the eye.


Hotel Al Boustan: Sunday Buffet with a Beautiful View

I never thought I would actually say this, but I seriously enjoyed the Sunday buffet lunch at Hotel Al Bustan. It's not that I underestimate the place or anything, but for some reason, I haven't heard about it for a while...this hotel has lost its spotlight throughout the years. I was wary as to what to expect...


Fresh Sunday Vibes at Al Mandaloun Dbayeh

Sunday or what can be considered a family day can beautifully be enjoyed at Al Mandaloun Dbayeh, where good food, joyful and pleasant ambiance, professional staff meet. And to top things off, there's a play area for the kids who never seem to stay at the table for more than ten minutes.


Brunch at The Movenpick Beirut is a Great Family Choice

Every Sunday, head to the Movenpick Beirut and indulge in one of the country's richest lunch buffets. Divided into nine sections, it's created to satisfy all cravings. Accompanied by my wife and kids, we planned lunch by the waterfront. With a fantastic view of Beirut's access to the Mediterranean, we sat for lunch. A professional welcoming, a pleasant ambiance, soothing tunes and everything to make your experience a memorable one.


Restaurant Chebli: An Authentic Lebanese Lunch Up in Naas

Chebli restaurant in Naas, a few minutes from the village of Bickfaya in Metn, has been catering to Lebanese food lovers for the past couple of years. Chebli is far away from the hustle and bustle of the city, calm and simple, the establishment doesn't follow any marketing campaign to help boost its name among other Lebanese restaurants. It's a simple place situated between the trees, in a very calm and refreshing area. I'm always amazed by the unique and generations-old food this restaurant showcases...


Lunch with the Kids at Casper ABC Dbayeh

I never imagined that one day I could actually be enjoying lunch with three kids in the heart of a mall on a busy Sunday. Arrive early, secure a table and have yourself guided through the experience. At Casper, they have a kids menu and a placemat for your little ones to enjoy a moment of creativity. Burgers, tenders, hotdogs, fries, and pasta are the choices.


Lunch Buffet Happens Everyday at The Phoenicia Hotel Beirut

As good is it always is, the lunch buffet I've been attending since 2014 has been serving the same guaranteed satisfaction to its guests. Several islands loaded with food, choices from the four corners of the globe, salads, desserts, and fruits, the buffet has been created to satisfy your cravings and fill your belly. I still enjoy the food, the one I can eat since garlic is the main ingredient. Sushi, crab, shrimp, salads... I come every other month to Mosaic enjoying refreshing drinks, good food and a beautiful view on Beirut's waterfront.


BioLand, From Farm to Fork; Sunday Lunch with the Family

I recently heard about Bioland, a project upon the hills of Batroun, nestled in a small village called Sghar. I believe in fate and honestly believe that this place was attracting me to come to visit it... First came across it on Facebook, then taken some photos of their stand during Horeca and, at a dinner last week, Joe, Chef Joe Barza, asked me to go check out their open buffet this Sunday while he cooks.


Chateau Kefraya: An Escape in West Bekaa

The West Bekaa region has a rich cultural heritage and history. On your way from the Shouf region to Kefraya, don't miss Al Shouf Cedar Nature Reserve and the 19th-century Beit-Eddine Palace, together with the spectacular view over the Bekaa valley. Château Kefraya offers a guided tour of the estate. The "train" leaves l'Allée du Château and takes you to a tour of the vineyards, until the "observation point" and its panoramic view over the vines.


A Meal from A to Z: 27 Food Stops at ABC!

Lebanese food blogger and founder of 'No Garlic No Onions', Anthony Rahayel visits every restaurant in ABC and recommends his favorite dishes in each place. An expert food critic, Rahayel has been professionally reviewing restaurants from Lebanon and beyond since 2012, with his website now containing more than 4000 detailed reviews. Aiming to provide his audience with new discoveries, experiences and insight into local and international culinary trends, he has now hit up ABC, zigzagging between the levels to help you find your favorite dish.