Sushi is a global convenience food of choice and Lebanon is by no means an exception to the international trend. But did you know that Sushi was originally a street food, a working-class dish that became "haute" after getting a facelift with time. Today, in Lebanon, you can find sushi served in most places … Japanese restaurants, international cuisine restaurants and even at selected supermarkets … But where can we enjoy some good and tasty ones around town? Travel with me across the country and discover some of my favorites …

Osaka Beirut: One of the Best Sushi Places in Lebanon
Considered in the top three best Japanese restaurants in Lebanon, Osaka has been on my to-do list for a long time now. Since the last time I visited, everything has changed for the better... Today's dinner was exceptional.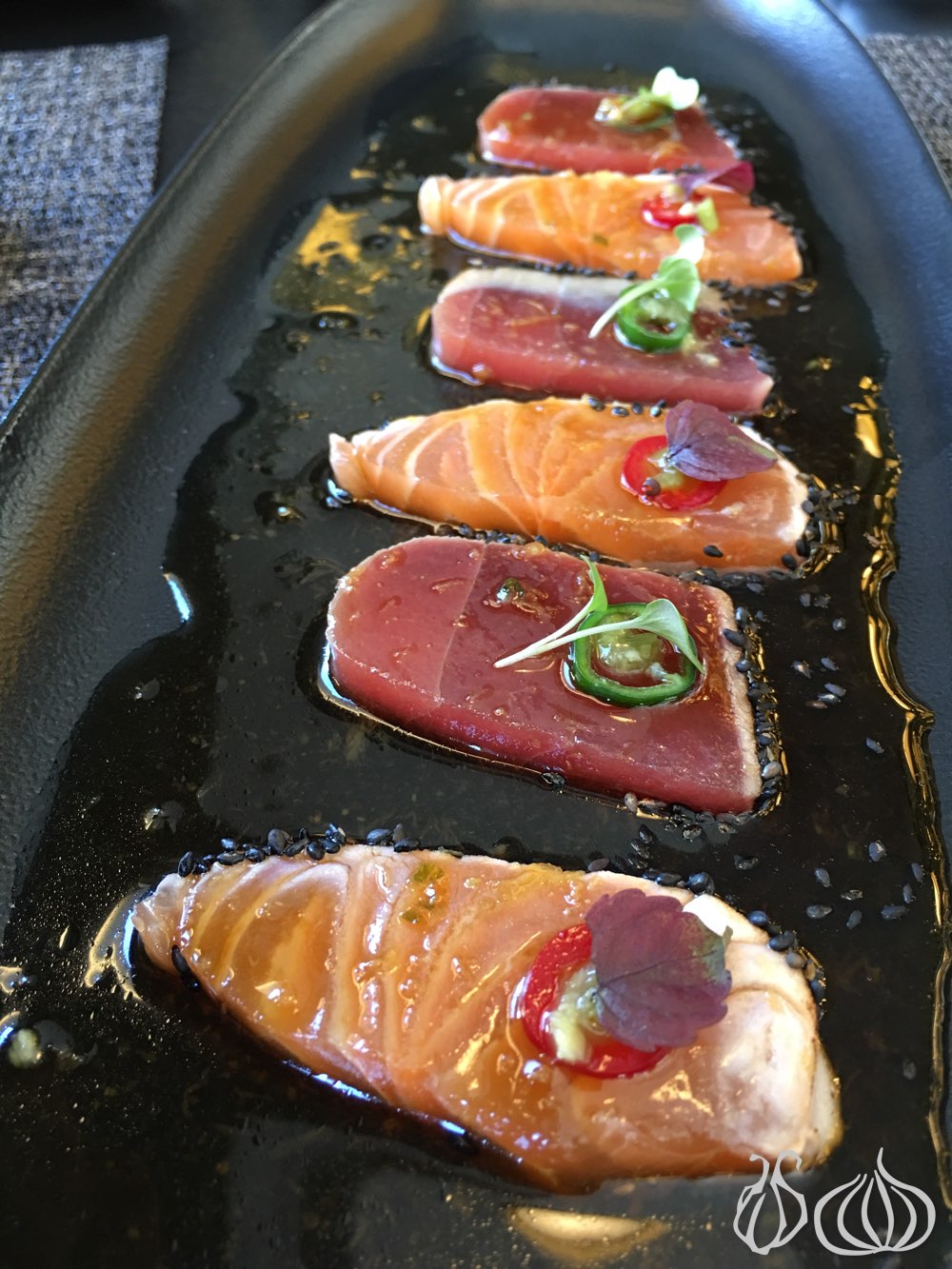 Steak Bar Sushi: Surrender to a Unique Culinary Experience!

Surrender your senses and experience a restaurant like no other. Steak Bar Sushi is a place with no competition in town, where sushi and meat join under one roof. The culinary journey starts as soon as you open up the elevator door.


Le Sushi Bar: Beirut's Exceptional Contemporary Japanese Cuisine

Beirut has a new name in Japanese fine dining cuisine, Le Sushi Bar, and it's located in the heart of Achrafieh. I say "new" because the Le Sushi Bar has recently undergone some exciting changes. The same location now boasts lighter decor with more space and a new menu.

Far Eats: A New Sushi and Asian Kitchen Opens in Antelias

"Far Eats," a restaurant open at Zero4 Naccache serves Sushi in an unconventional space that looks trendy with modern vibes. Pub/restaurant, Asian and classy, the place feels relaxing from the minute you walk in. I loved the high ceiling, the big library, the display of sake bottles, the open bar and Chinese umbrellas decorating the ceiling. Look for the painting embracing the concrete column, the plates decorating all walls and the window access to the kitchen.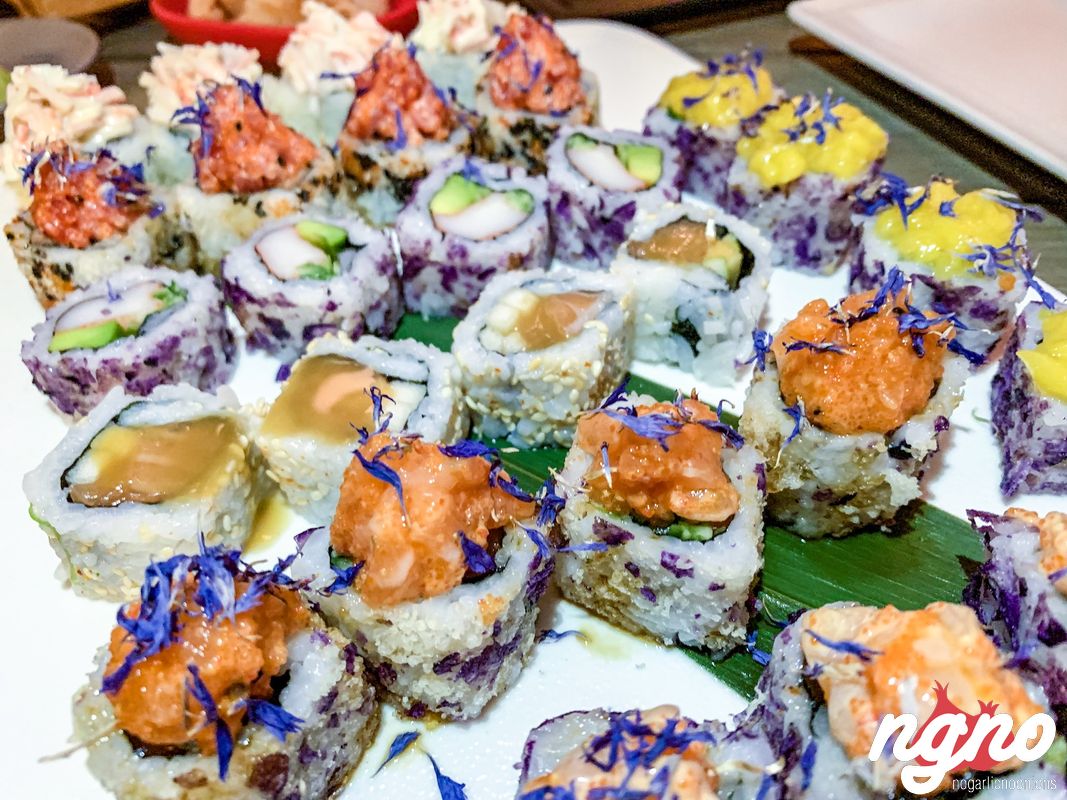 Saigon: Must Try Vietnamese and Asian Cuisine in Naccache

Vietnamese and sushi, a new restaurant has opened on the internal Naccach road. A catchy first impression by the white tiles and black signs. Not like the other conventional Lebanese sushi Restaurants, Saigon feels special. Classy, high-end and different... there's something that made me want to stop for lunch.
Caviar: Sushi Bar & Lounge Now in Jal El Dib. I Enjoyed my Dinner!

Driving on the internal road of "Jal el Dib," a new restaurant caught my attention; Caviar has been open for the last two months in Metn. After serving Furn el Chebbak for two years, it was time to open another branch. Sushi restaurant and lounge, the place oozes positive vibes — a floor covered with wood, stone decorating the wall, warm yet strong lighting, and wooden tables. Classy and simple, the restaurant is your neighborhood eatery where eating is a moment of happiness away from the city's hustle and bustle.
Sushi on the Conveyor Belt at SÔ Achrafieh

Who doesn't know SO, Downtown or DT... three restaurants which have been around for years, maintaining the same quality - and I was going to say "and service" but I changed my mind... at least at SO. Visiting SO for lunch with a friend I was a bit disappointed to encounter slow and unprofessional service that I am not at all used to at SO and it's sister restaurants. Thankfully, Jimmy, the master of the conveyor belt, was there to help lift the whole mood of the place that day...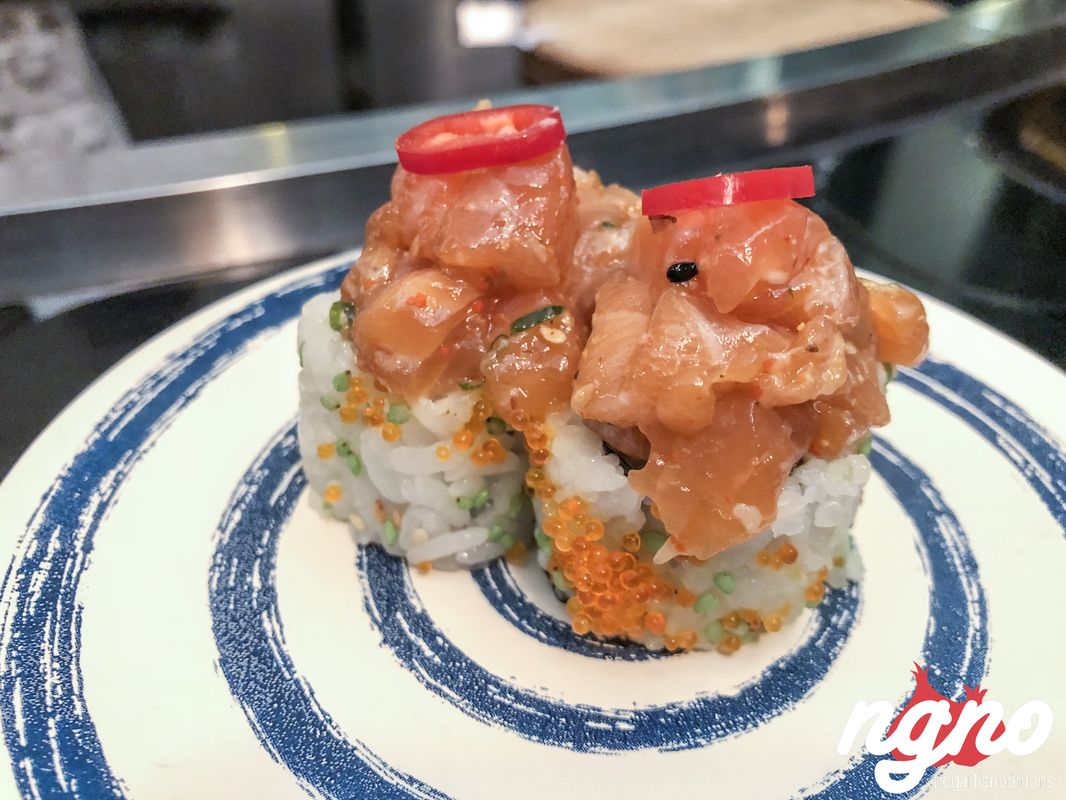 Downtown: A Neighborhood Restaurant Since 1986
I like it here: the draft beer, the sushi rolls that have finally taken the proper size and taste, the gentle and professional waiters and the vibe. The restaurant of our childhood is still doing right, and I love how it makes you enjoy your gatherings with no sophistication.
Shinto: Enjoyable Sushi Delivery in Hazmieh

I like it! I like the packaging, the simple and non-complicated flavors, the fresh salad, the crunchy crisps, the seafood quality, and delivery service. Craving sushi for lunch, I ordered Shinto! I really enjoyed the small-sized carton box with four rows of good looking sushi made of fresh fish and tasty rice. Non-sweet and non-chewy, the rice acts as a support to good quality seafood. I loved the salmon, the tuna and the light touch of sauces adding the needed flavors to every roll.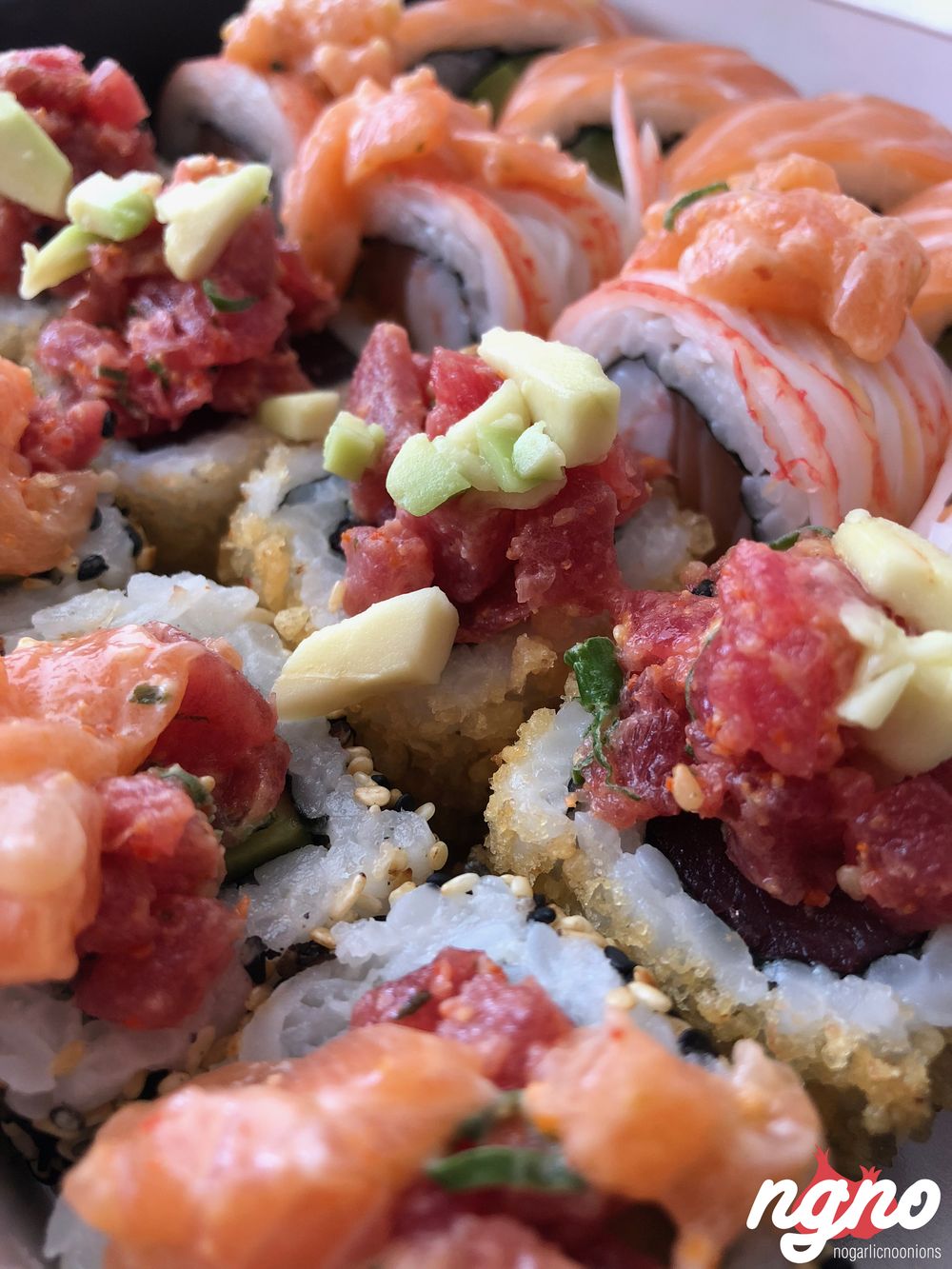 Kami Sushi: A Good Japanese Restaurant in Jbeil

Kami Sushi is a famous Japanese restaurant located at the entrance to Jbeil. An individual house with stone walls and long glass facades give a nice view of the old city entrance. A closed terrace and a bar with three tables facing it welcome you to a Japanese experience. I was asked many times to come here and here I am.
Shogun Asian Cuisine is now in Verdun
Shogun has a new location now. It has relocated to Dunes Center in Verdun. I was so excited to discover what this place has become. I still had the old location in mind. Do you remember Shogun? The old authentic Shogun. This small place in Downtown Beirut with its cozy warm, softly lit atmosphere where having dinner was a pleasure and a luxury. The old days are gone...
Kampai Beirut: Tasty but Noisy

Facing the Audi Plaza in Downtown Beirut, Kampai is located on the first floor. It's a great place to have business lunches. They offer a huge section of Japanese food including appetizers, soups, Tempura, Salads, Breaded, Dimsum, Stir Fru Wokky Wok, Hot Spots, From The Grill, Special Treats, Sushi, Hozo Maki, Temaki, Ura Maki, Fried Maki, Dessert. A favorite of mine as well as others is their Crispy Spicy Salmon salad, served on a round black plate. It's a generous portion of fresh salmon mixed with crispy crisps lying on a bed of green lettuce. The best part is the sauce; this secret mix with a pleasant spicy aftertaste makes all the difference.
Gordon's Cafe: Good Food at the Gates of Downtown Beirut

Attending three days of training at Le Gray, I enjoyed discovering the ballroom for the first time, the new hotel entrance and most importantly the hotel food. There's something bizarre happening around here; the food is not good, the food irradiates happiness... it's excellent! After two meals at Indigo and four coffee breaks, I head down to Gordon's. I heard that the hotel has a new chef; it's obvious and clear!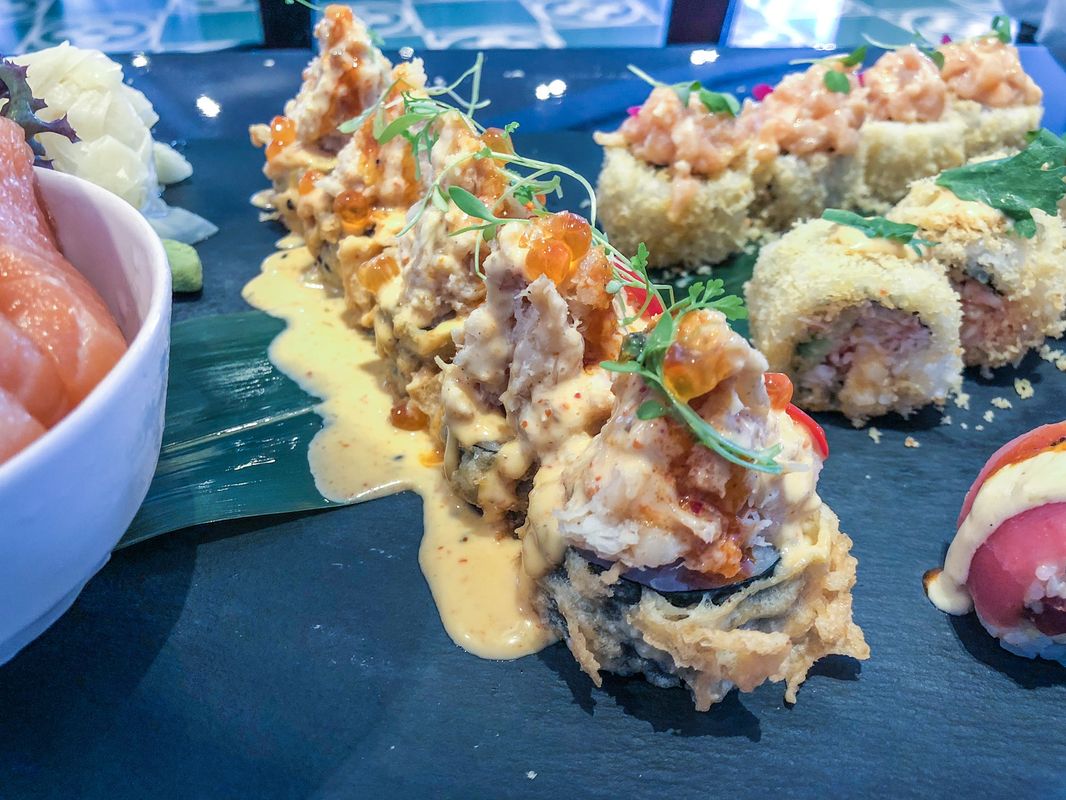 Don Eatery: Beirut's Amazing Asian Street Food Destination

Donburi kitchen and sushi bar, "Don Eatery" by Mario Haddad Junior have been open in Restos St. Nicolas since the start of this restaurant cluster. At Don Eatery, you'll have the chance to enjoy a wide array to of Asian specialties: sushi, rice, donburi, ramen, noodles, and poke. Donburi is a Japanese "rice bowl dish" consisting of fish, meat, vegetables or other ingredients simmered together and served over rice.
Mitsu-Ya: A Recommended Sushi Bar and Izakaya

His name is Mitsu and he's the chef at MitsuYa or the house of Mitsu. Straight from Japan, he prepares one roll at a time, one slice at a time… It's truly an experience to be sitting at the bar in front of Mitsu for Omakase.


A Cote Sushi: A Tasty Delivery in Beirut

A carton box, beautifully rolled sushi pieces, set one next to the other with no plastic papers. Looking neat and professional, the sushi rolls are appetizing. Fresh, smooth, not-chewy and not crunchy, the rolls are what you need for a quick lunch at work. I liked the salmon quality, the balanced amount of sauce in every roll, the equilibrated flavors and the enjoyable notes of sweetness felt in every bite.
Benihana: Serving Japanese Food for the Last 22 Years in Beirut

I honestly thought Benihana was closed. I haven't heard of it in a while and haven't heard anyone mention its name in a long time. I happened to be in the area when I spotted it and thought, it's unacceptable not to have Benihana on the site especially that it is one of the first Japanese restaurants in town and it's a shame that I have not tried it yet.
SAI: Rabieh's Neighborhood Japanese Eatery is a Favorite

When I noticed that I'd been away from Sai for the last two years, a Japanese diner, I used to enjoy at least once a month, it was time to visit again! Sai is much more than a Japanese eatery like any restaurant but feels like a bistro-de-quartier for the Metn residents. We come here for the calm ambiance and great food.
Sushi from Maison M: Good Quality, Great Price

I was receiving friends over for dinner and had to think of something quick to eat. I remember seeing ready-made sushi packs sold at Maison M in Antelias. Yes, I know that I haven't written a proper review about Maison M yet, but let's starts with their sushi experience.


P.F. Chang's: Asia in a Roll and Some Marvelous Desserts

For me, P.F.Chang's is a coup de Coeur. A place to escape, enjoy and have fun; a restaurant where the food and the service are good. I've been here several times, but that was more than a year ago, so my wife and I planned another visit on an early Saturday night. The menu has changed but the staff is the same professional staff who serve you better than you'll find elsewhere.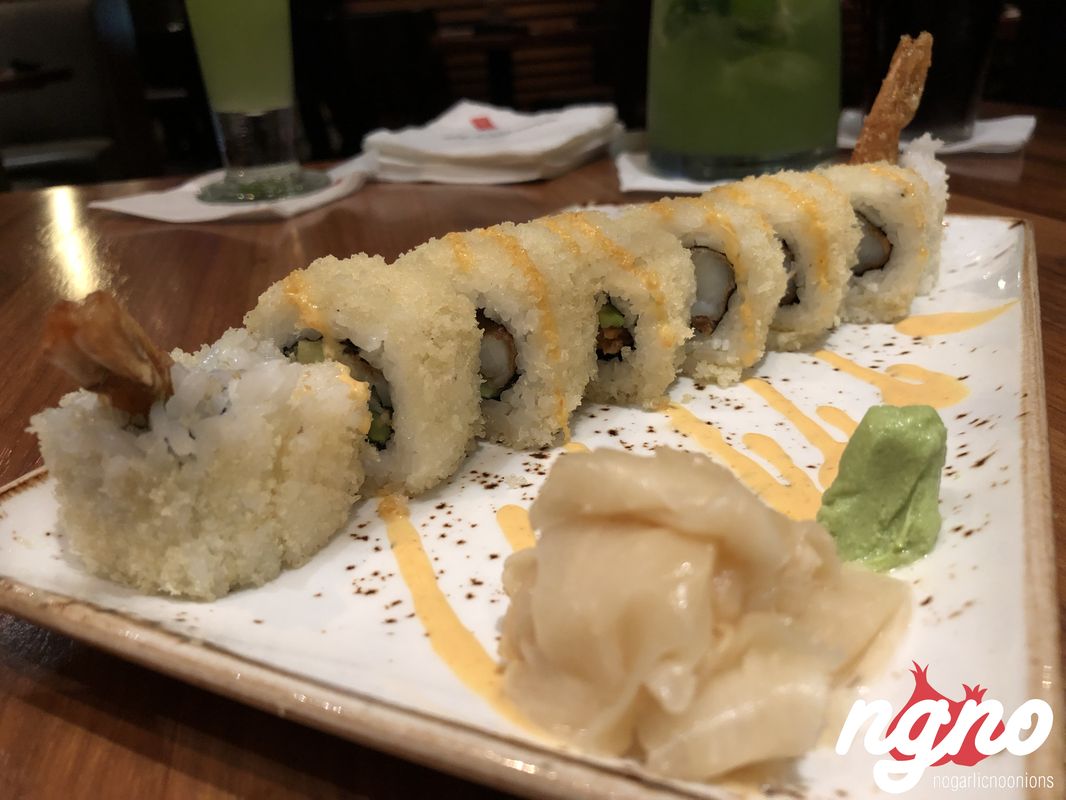 Ichiban Express Delivery: Professional Packaging, Good Food

Ichiban Express is a popular casual sushi restaurant with more than a dozen locations across Lebanon. I've been ordering a lot from them lately and have realized that their sushi rolls, as well as their packaging, have improved drastically!