With endless choice and great flavors, you simply cannot skip breakfast in Lebanon. From Mankousheh to Foul and hummus... Knefeh, Ashta and Labneh, we have something to satisfy all cravings... It's a beautiful day out there… Let's start enjoying it early with a delicious bite somewhere around the country… where to go? Scouting the country from North to South … from Beirut city to the Metn area and way beyond… I have tasted hundreds of breakfast spots and have met thousands of passionate cooks I call heroes. Come join me for a hefty breakfast… The World Famous Lebanese Breakfast: A Love Story!
Khan Jbeil: Oh the Food... Is So good!

Oh, the food... awesome food! Hummus cooked to perfection, so tender and so creamy, mixed with lemon, olive oil and balanced with spices; half mashed, half plain, the hummus has an interesting texture in the mouth. Fatteh like no others, fatty minced meat, crunchy almonds, spices, and chickpeas. Labneh, acidic and strong. Wow! The eggs! Juicy eggs, moist and full of taste, the kind of eggs you will remember for long...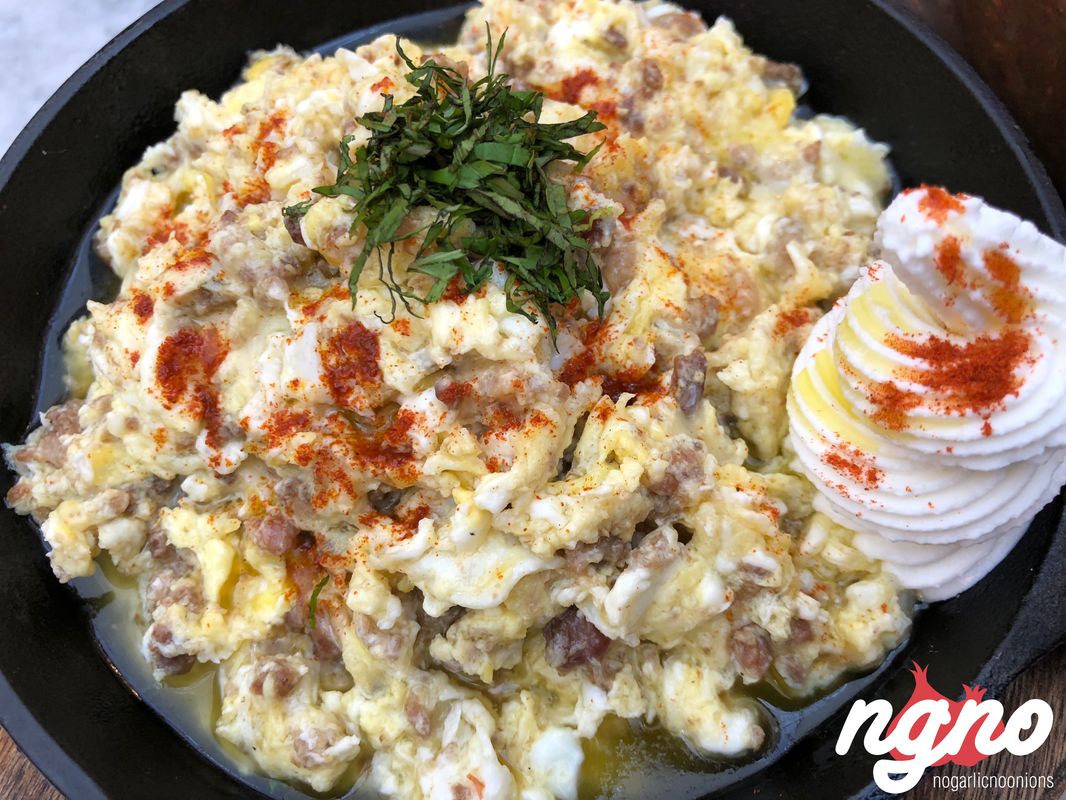 Breakfast at Em Sherif Cafe: Exquisite, Refined, Recommended!

Be enchanted by a new kind of cafe. Located in the heart of Beirut's golden circle is an upscale eatery taking the Lebanese coffee shop experience to another level. It's a blend of a Lebanese cafe and an upscale Lebanese restaurant inspired by the famous Em Sherif, the first restaurant to put Lebanese food on the international map of fine dining. Part of the Diner's Club world top 50 restaurants, the cafe is a lighter way for you to enjoy the Em Sherif experience.
My New Favorite Breakfast Experience: Hotel Kempinski Beirut

Breakfast at The Kempinski is served at Candelabra, a restaurant with a high ceiling and many glass facades which leave enough light travel around the space. Breakfast with a view of the pool, fresh vibes, soft music, professional service and a super wide choice of fantastic choices that will make your heart skip a beat.
Le Bristol: Breakfast in a Luxurious Hotel

I was so excited that Le Bristol has finally opened. As you all know by now, breakfast at hotels is something I truly enjoy and it's one of the main things that helps give me an insight into a hotel. I came down for breakfast one early morning to experience Le Bristol in a quick manner.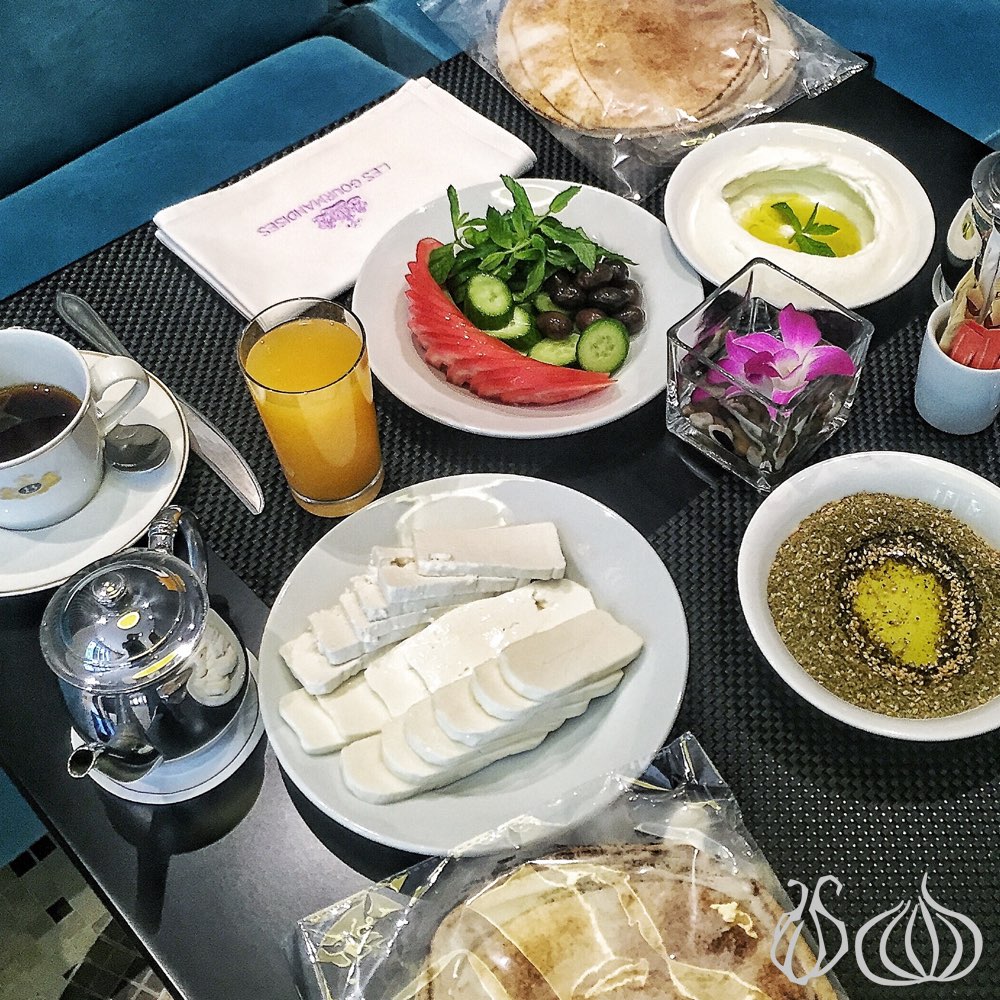 Al Jardali Saida: My Favorite Knefeh
If you watch my shows or follow my stories on Instagram, you would know by now that Al Jardali Saida sells my favorite Knefeh in Lebanon. Thinner than all the rest, the knefeh is softer, less sweet and doesn't have a crunchy envelope on top.
Krikor in Baskinta: Fifty Four Years of Hard Work

I was back to Krikor Orian sooner than planned, this little tiny heavenly gem located in Baskinta. Before reaching Baskinta, you'll find a small petrol station, which used to be called Ezz el Din. Stop there and walk down the stairs to Krikor, this hole in the wall.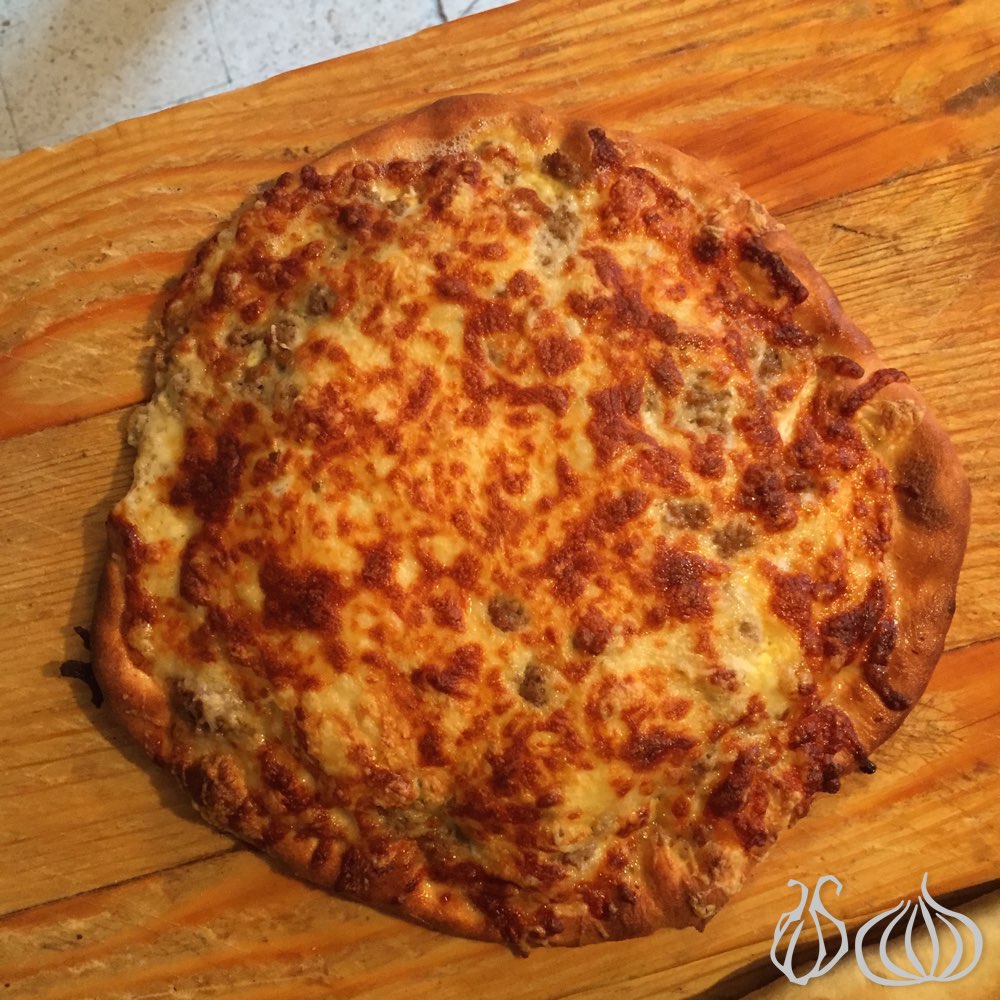 Oasis Mar Charbel Annaya: Superb Saj Wraps!

On a windy and cold Saturday morning, when the temperature was down to -1 degree in St. Charbel... The place was all covered in white... calm and serene we walked into Oasis for breakfast. I have been before and have talked about their famous manakish and unique bread, but my experience that day was different. We were alone to experience how the locals wake up in Annaya.
Manouchet El Khal, Mazraat Yachouh: It's Addictive!

There's a big center in Mazraat Yachouh, called Au Carrefour. On the lower side of this big center, you will find a small a small shop. Clean and simple, 3al Barakeh offers a super varied menu of unique sandwiches like no other. He transformed the known Markouk bread into mouth-watering sandwiches - all produced from scratch in his kitchens. You name it from labneh, zaatar, kaftan, eggs, kawarma, tuna, kechek, chocolate, potato, Soujok, cheese and more, be prepared to taste the authentic flavors of the village prepared by the man himself.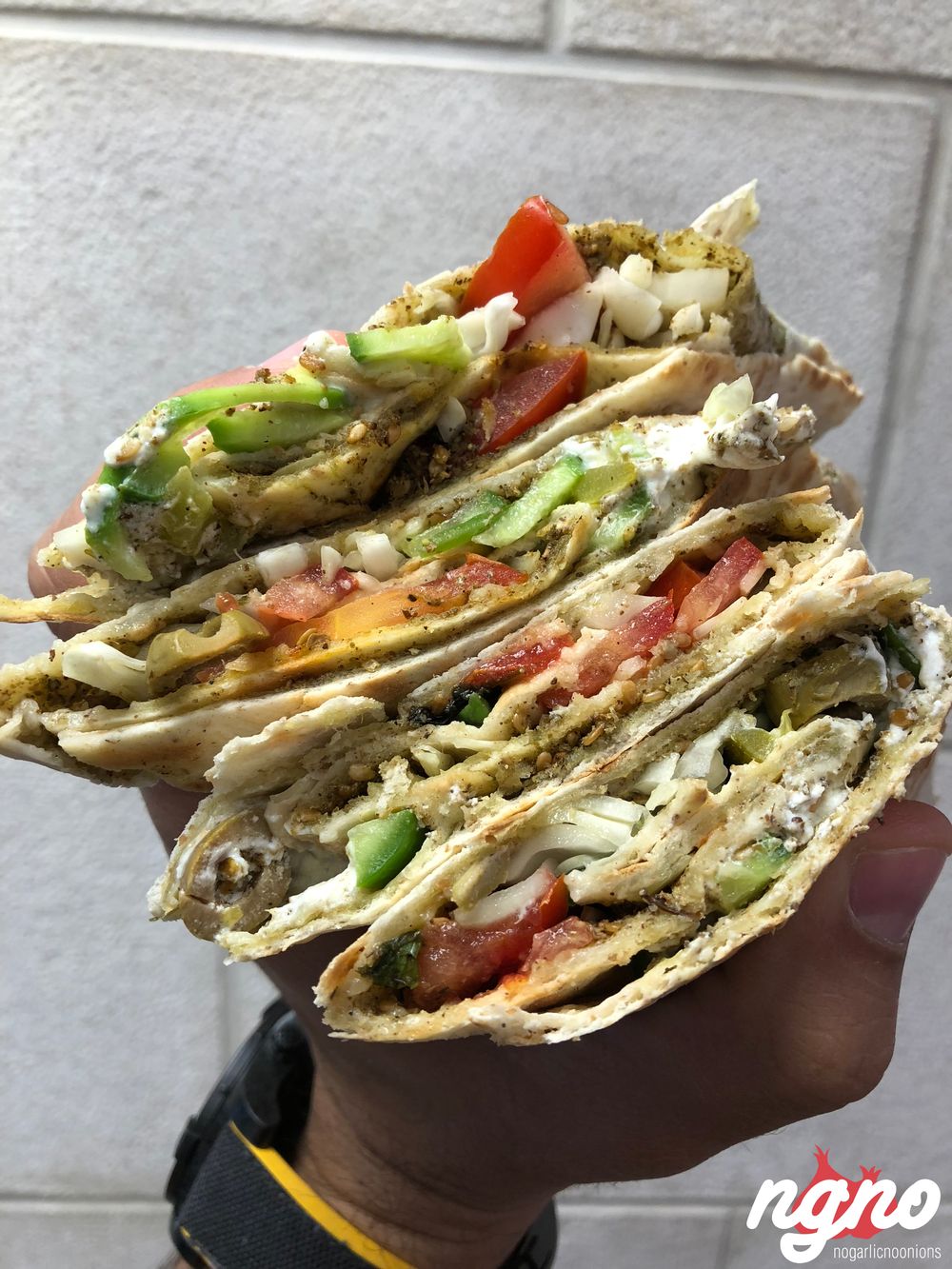 Balthazar Beirut: Breakfast is so Good!

Inspired by the French bistros of Paris and still standing strong in the heart of Beirut, Balthazar, a French restaurant and cafe, opens for breakfast and lunch. Located in "Beirut Souks", the casual eatery gives you the chance to experience the busy action of downtown Beirut. My last visit was in 2014, when I came here for the Pain Perdu and never thought coming back ever since until this Saturday morning: I loved the food!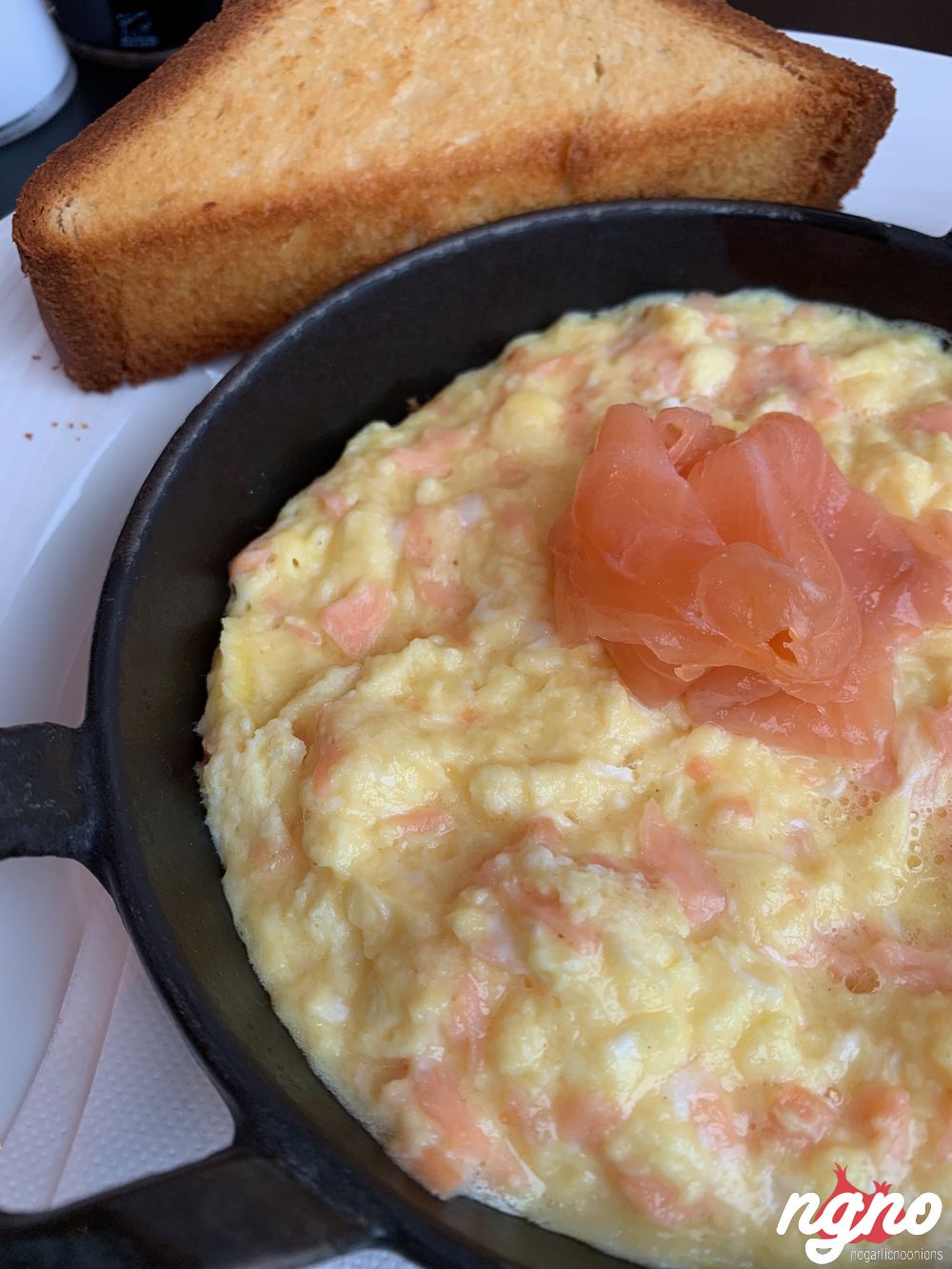 Home Sweet Home: Enjoy Breakfast in Mar Mikhael

Celebrating one year this October, Home Sweet Home is your home away from home in the heart of Mar Mikhael. It feels like home from the minute you walk in: "welcome home shouts the manager out loud." In the heart of Beirut, a new kind of cafe experience awaits. Come for positive vibes, vibrant and colorful decor and homey food. Sit on the little tiny terrace surrounded by the city's old buildings and feel transported. On a beautiful calm Sunday, I let myself go to the tunes of soothing music, and a light breath of air.
Via Roma: Delicious Breakfast on an Early Sunday Morning in Antelias

Other than serving a delicious dinner, Via Roma, the Italian restaurant and bakery of Antelias also welcomes you for breakfast. Eggs, avocado toast, yogurt and pizzas, the choices are enough to satisfy your hunger and your morning excitement. Accompanied by my kids, we head down to Via Roma, sat on the terrace, and enjoyed watching Metn waking up.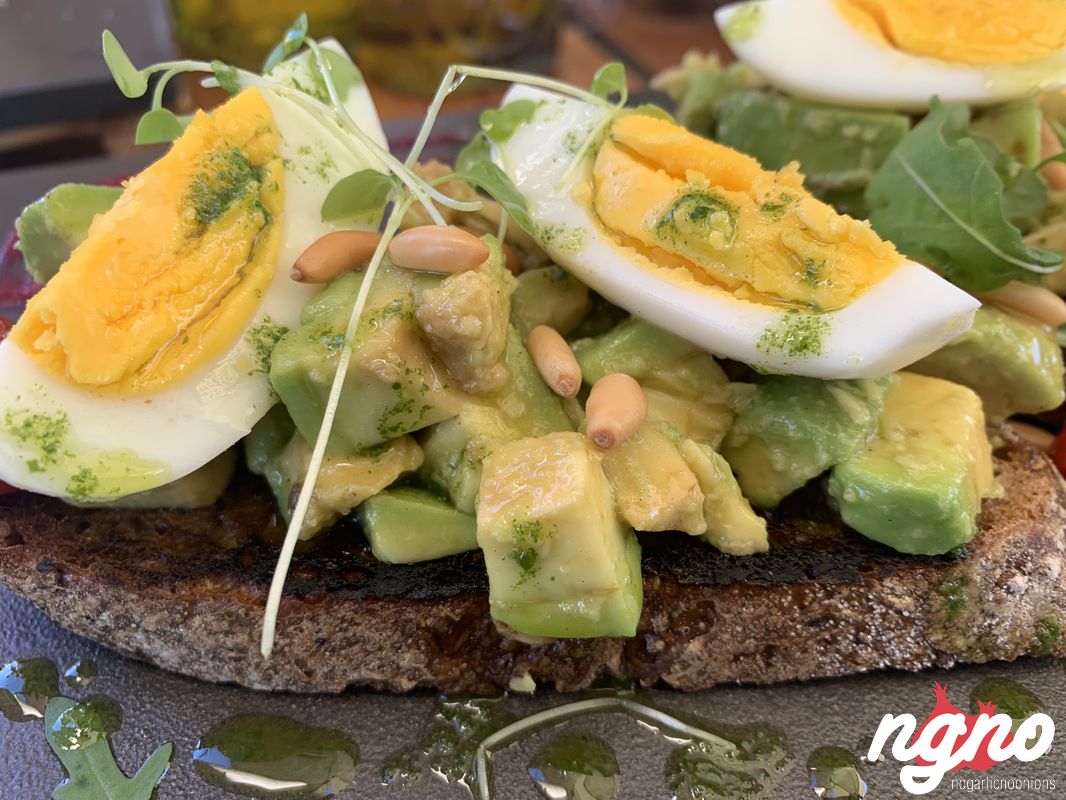 Deli.Co Beirut: Breakfast in Europe Without Taking a Plane

Inspired by the deli places of New York, Deli.Co is your occidental experience in Lebanon. Travel to the business capitals of the world while staying in town; sandwiches, cakes, meat, eggs and much more, this eatery never seized to impress me. When Hussein and Dory create, prepare yourself to be amazed. The master Hussein Hadid and his apprentice Dory Masri are magicians when they meet in a kitchen.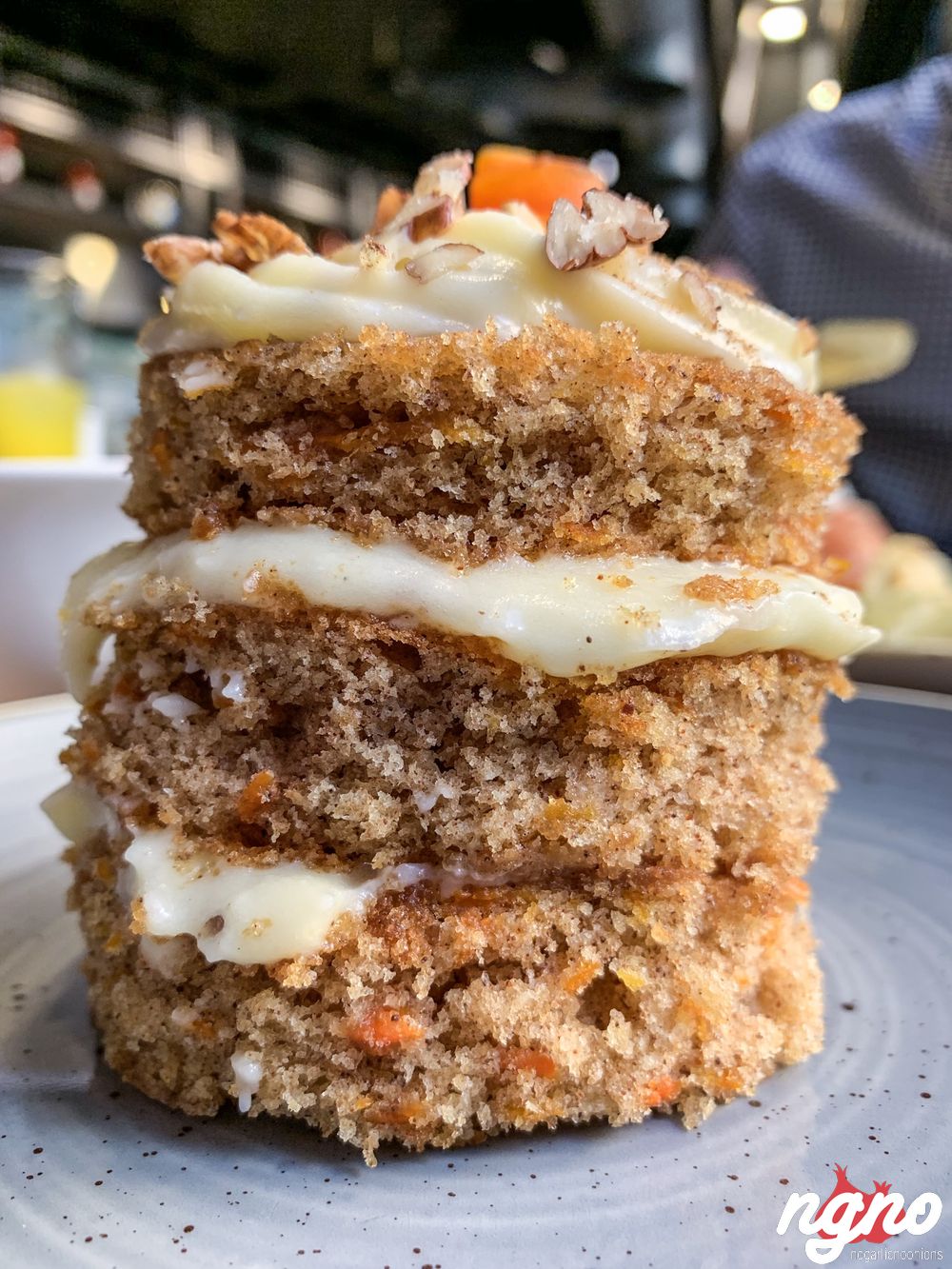 Breakfast in Tyre Has One Address: Mazraani!

Tyre, home of Lebanon's most beautiful beachfront and tastiest breakfast. I was back for the tasty local street breakfast and this time met Mr. Mazraani and his son, who have been producing these awesome plates since 1968. Ali, the founder, still comes to work, making sure his son Hussein follows in his footsteps.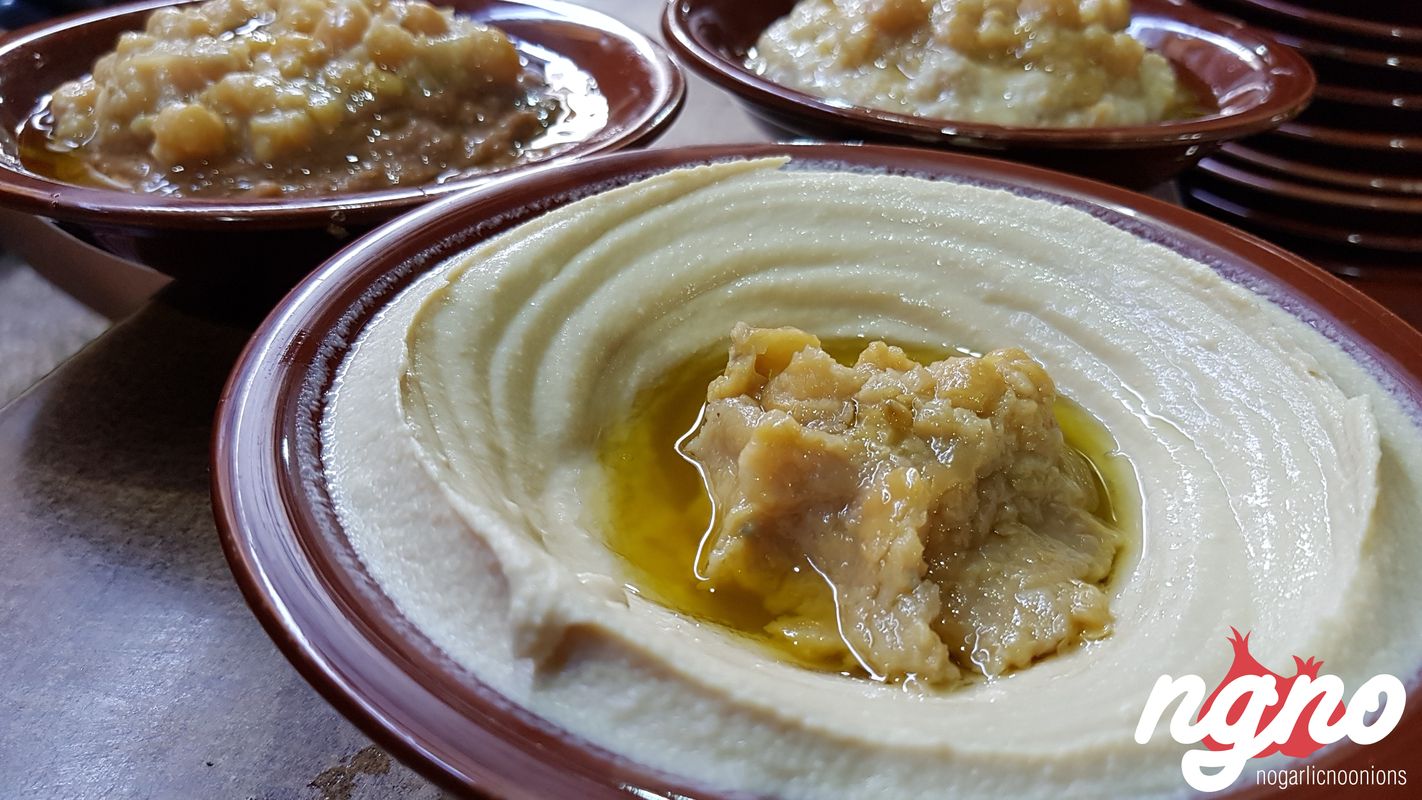 The Sage Parlour: Breakfast Extravaganza in Beirut

I've had such good food in San Francisco, in New York in Paris and Rome... I've had amazing food around the world and wished I could experience the same feeling in Beirut! Arriving at the Sage Parlour, I was impressed by the fresh decor and vibrant vibes, the welcoming of Roula, the happy waitress, the soothing music and perfectly studied lighting. It reminded me of Mazarine San Francisco and Buvette in New York; Food is out of this world!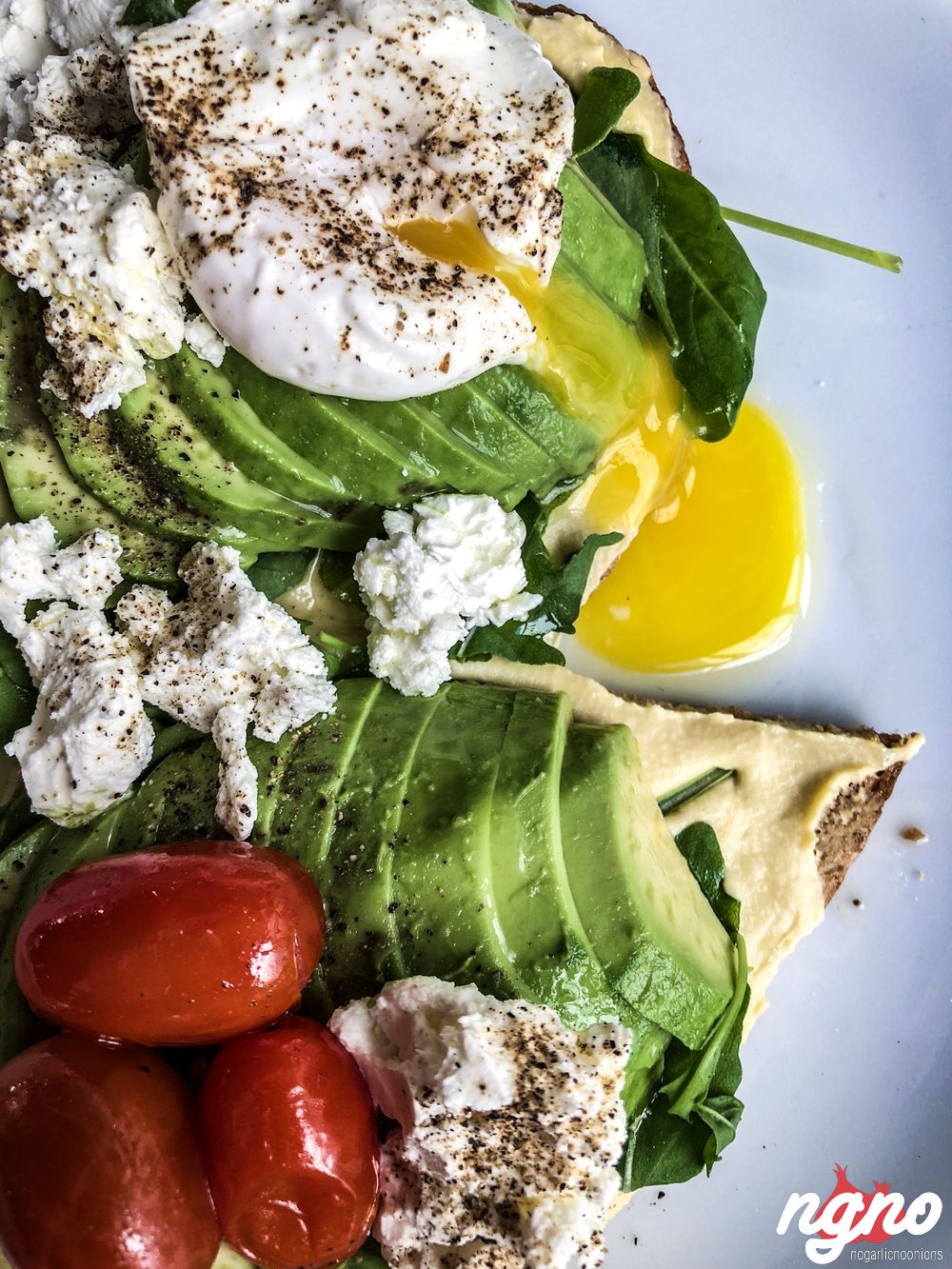 Sawani Falfoul: Great Food and Great Vibes for Breakfast and Beyond

I ate, enjoyed my time, felt transported... I wished time would stop. I had an amazing plate of foul, an awesome plate of hummus, an outstanding bite of Sfi7a and the story goes on and on... have breakfast at "Sawani Falfoul" where food has another meaning!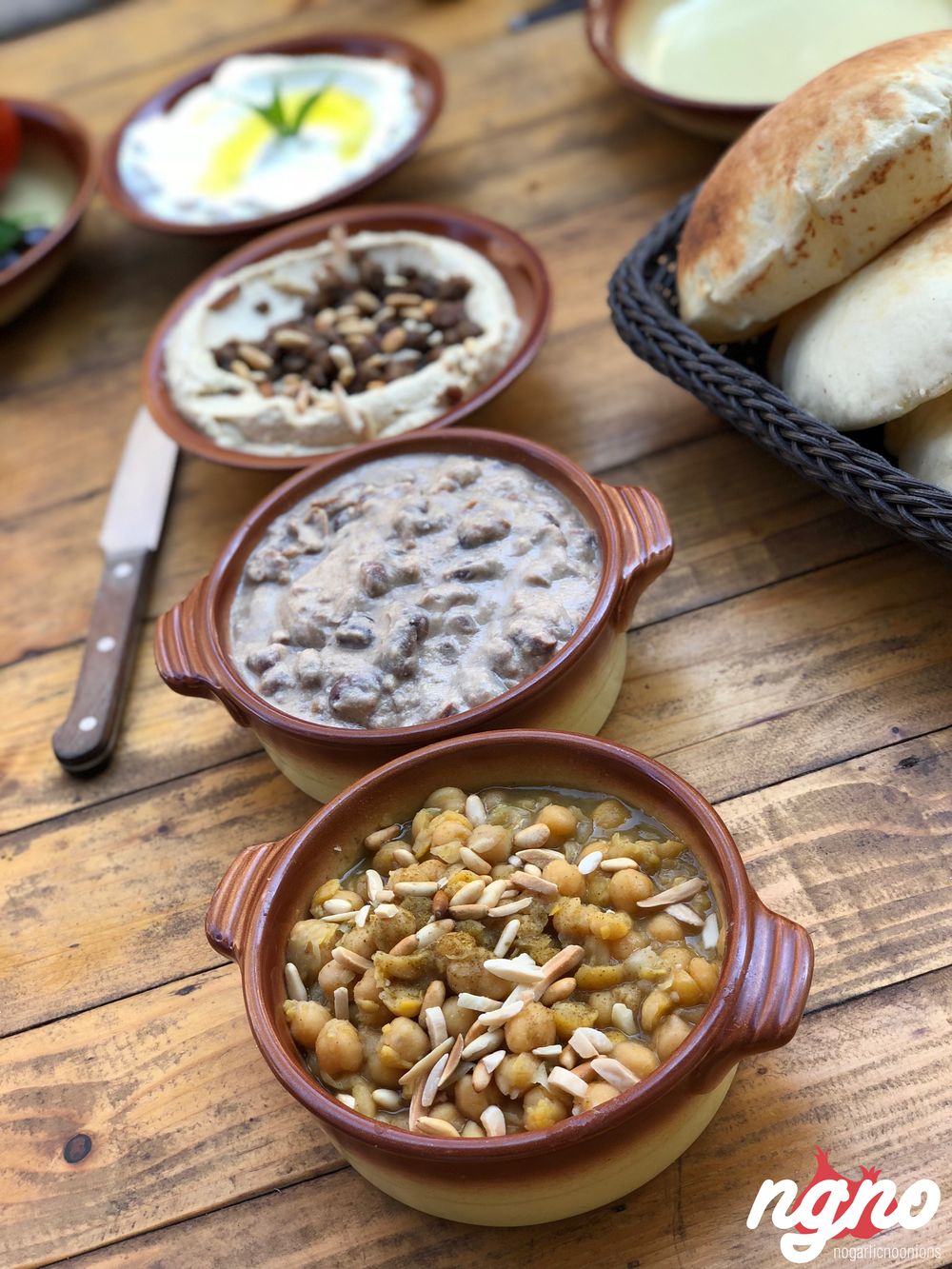 Lancaster Eden Bay: Breakfast with a View on the Sand Beach

Light music playing in the background, soothing rays of sun coming from the horizon, a relaxing view of the beautiful Mediterranean and a great looking buffet... I sat for the breakfast experience at Lancaster on Bay, the newest hotel to open in Beirut on Lebanon's famous "Ramlet el Bayda." The food experience was memorable, but can't dame the same about the hotel.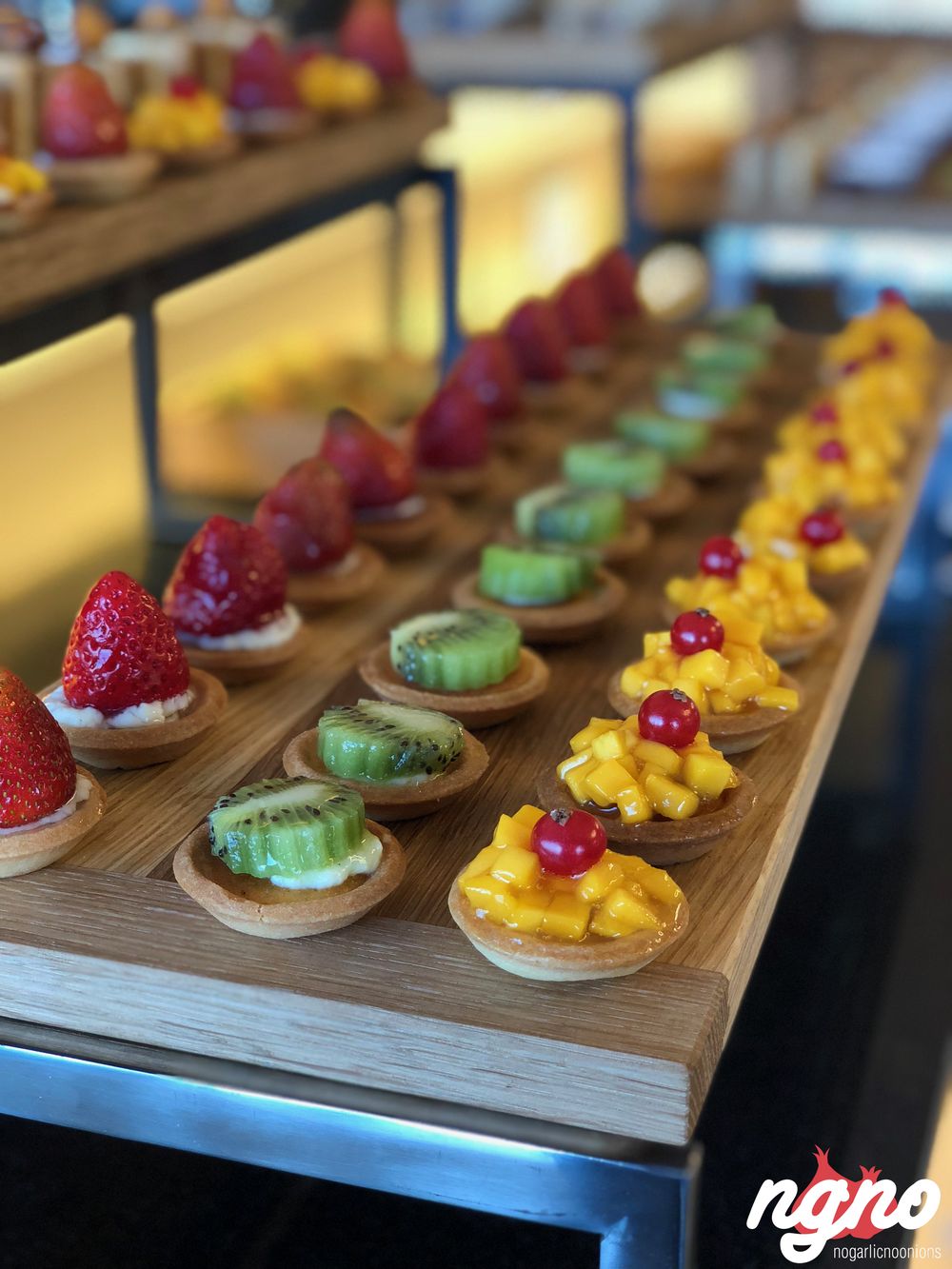 Breakfast at Al Ajami Beirut: Preserving Lebanese Traditions For Years

Open for as long as my father remembers, Al Ajami is a traditional restaurant that has moved from the heart of Beirut to Jounieh during the war and now settled in Ramlet el Bayda. Traditional food, classy decor, and old Lebanese tunes; sit down and relax. Al Ajami opens for breakfast, lunch, and dinner proposing a selection of authentic Lebanese creations, the same way my grandpa used to enjoy them. Hummus, Labneh, Fatteh, Mtabbal, meats, daily dishes, and desserts.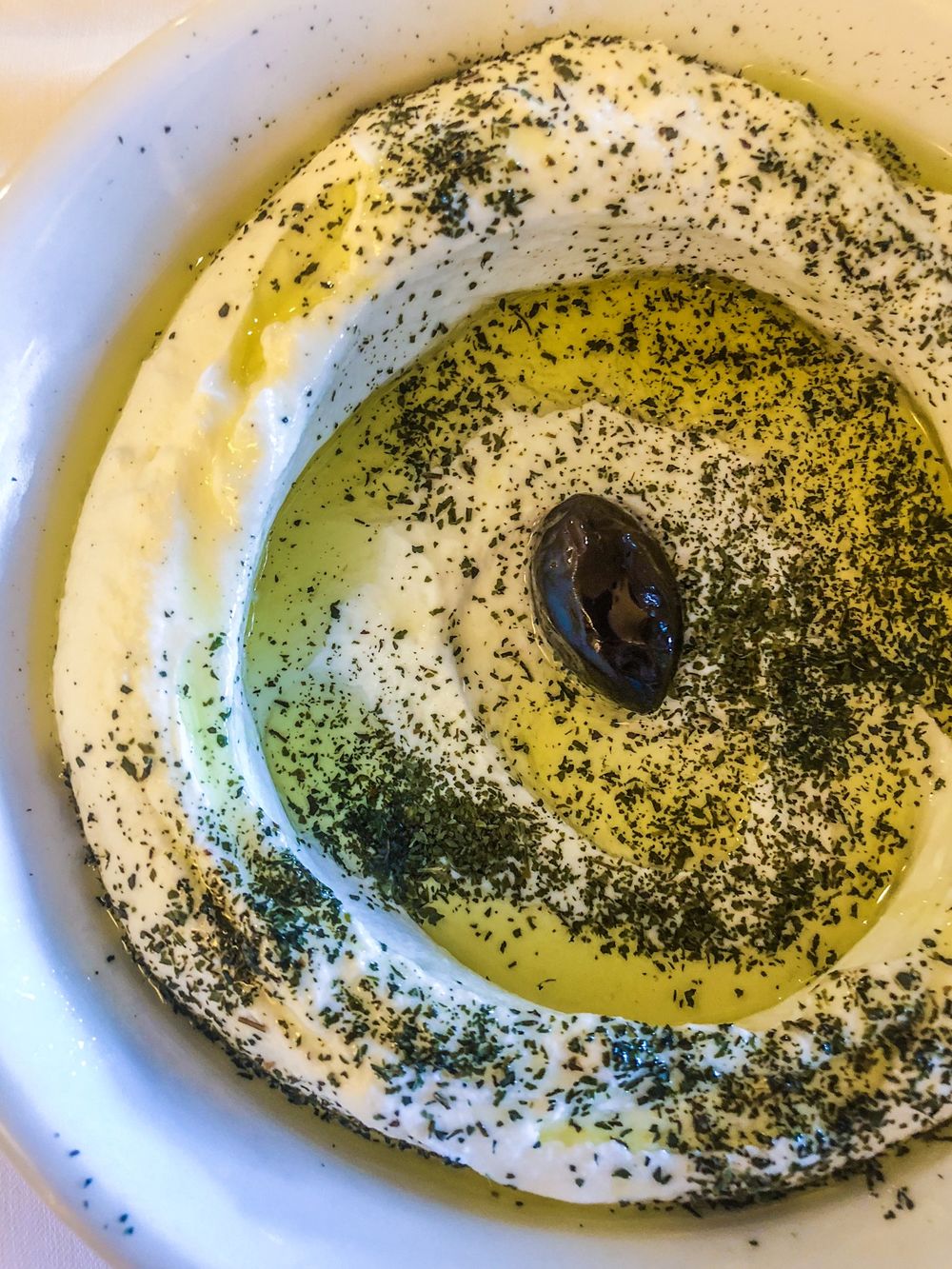 Breakfast at Le Vendome Beirut: Where Style, Luxury and Taste Unite

Calm and serenity, professionalism and style, class and luxury... it's breakfast at Le Vendome Beirut. Arriving at Sydney's on a beautiful Saturday morning and expecting to see the same old buffet, I was positively surprised to discover an uplifted formula set by the chef and new manager who have added an amazing value to the hotel comeback. Enjoying a breathtaking view, a let myself be guided by the soothing tunes of jazz music, the light arrays of sunlight and colorful masterpieces of superb food creations.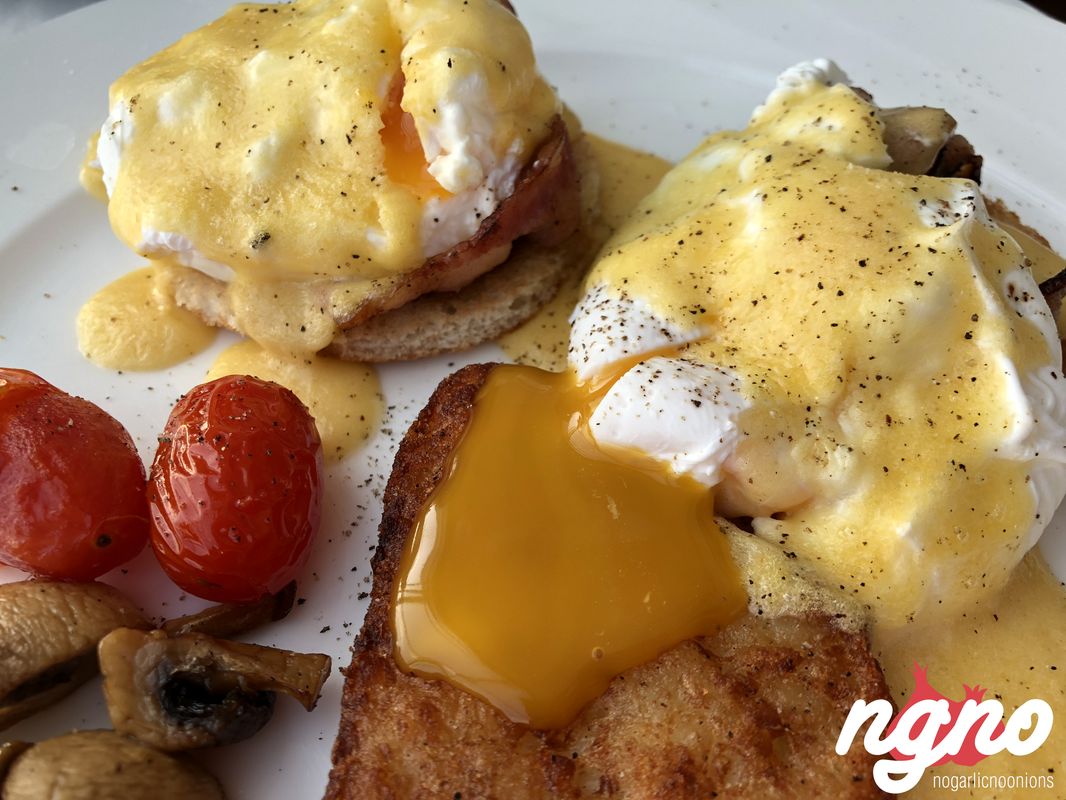 Al Soussi: Beirut's Traditional Breakfast is an Experience You Have to Try

Sit back and relax, blend in with the setup, listen to the jokes, live the experience and don't expect anything fancy. Go back to the old days, the living Beirut, the pumping heart of the capital, and enjoy seeing tourists from all over the country meet Al Soussi. "Foul, toum 3al Ri7a" the employee shouts. Raji repeats after him, confirming the order of fava beans with a little hint of garlic. More was yet to come. Msabbaha: exactly like the foul, or hummus, with bits of cooked chickpeas, mixed with fava beans and seasoned with lemon and olive oil. An intense, rich flavor of lemon, olive oil and perfectly cooked ingredients with a subtle hint of spiciness as an aftertaste.
Breakfast at Le Gray in Beirut: Enjoy The View and Have Delicious Spinach Eggs Benedict

Reach the hotel and take the elevator up to the sixth floor where Indigo welcomes you with a fresh touch of finesse and luxury provided by its beautiful decoration and colorful flowers. Sun spells enter the space through the high window facade surrounding the place, adding just the right amount of soothing natural morning light.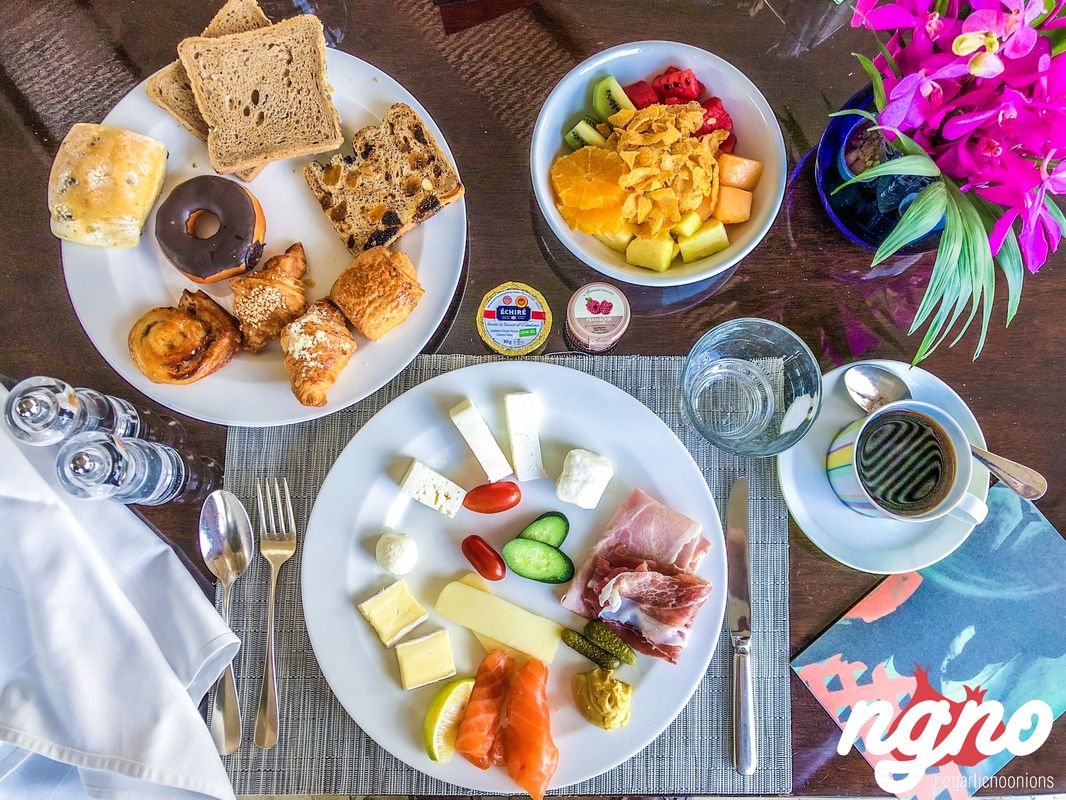 The Breakfast Buffet at Al Mandaloun Dbayeh

How amazing it is to start your day on positive notes. Fresh vibes with some jazz music playing in the background will guarantee a smile on your face. The famous Mandaloun cafe, nestled in Dbayeh's internal road is a restaurant I like.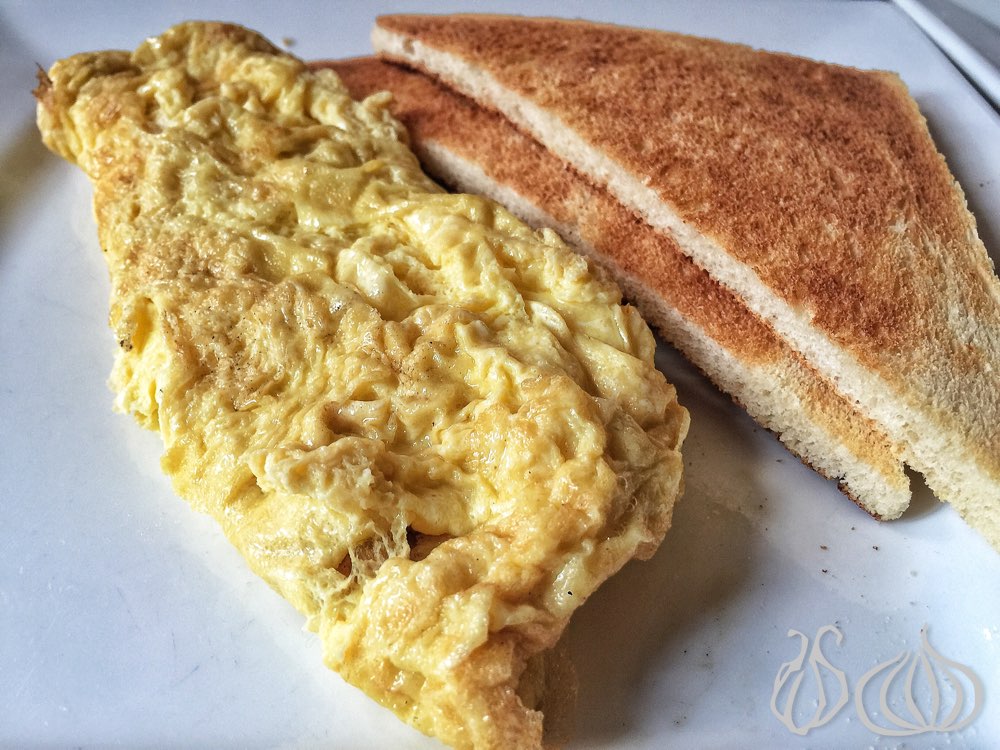 Your Ultimate Breakfast Experience at the Four Seasons Beirut

On the second floor of the Four Seasons Hotel is where mornings have another meaning. I've been here half a dozen times already simply to enjoy the pleasure of great food, amazing presentation, and superb service. It's Georges and the team that add more to the experience.


Breakfast Barn: A Superb and Unique Morning Experience in Beirut

Breakfast Barn or as far as I'm concerned 'A dream come true' is the first restaurant in Lebanon dedicated to the day's most important meal: "breakfast"! It's called Breakfast Barn and it encourages you to eat better, healthier and happier. Soothing music, warm lights, bright wood, pure lines, white walls, it's breakfast like I usually experience at concept eateries out of town.


Al Falamanki Achrafieh: It's Where I Am Transported...

To the sounds of chirping birds and Fairuz musical tunes I arrived at Falamanki on this beautiful Saturday morning. More than a restaurant, this place has a certain charm to it not found anywhere else in Lebanon.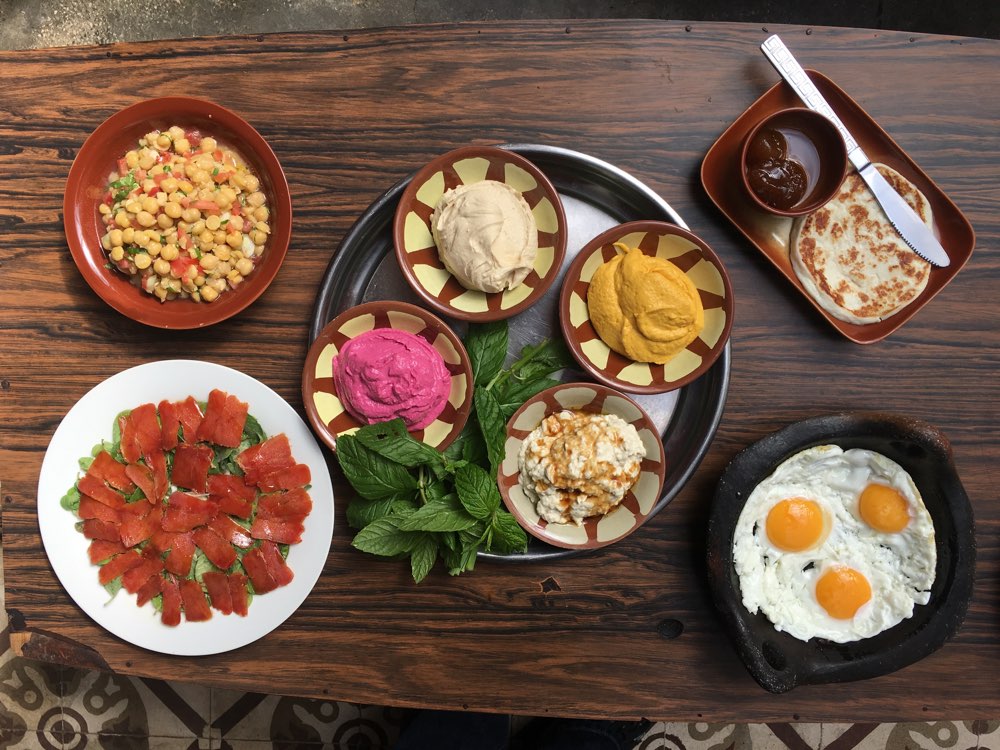 Al Falamanki, Now Open in Raouche; The Views are Breathtaking!

Designed to take you back to the village you grew up in, Al Falamanki is the perfect venue for one to sit and play a game of cards or backgammon while listening to artists such as Fairuz playing in the background. Offering a wide selection of delicious Lebanese cuisine, Al Falamanki Café is serenity in the midst of chaos and havoc; a little village within the city.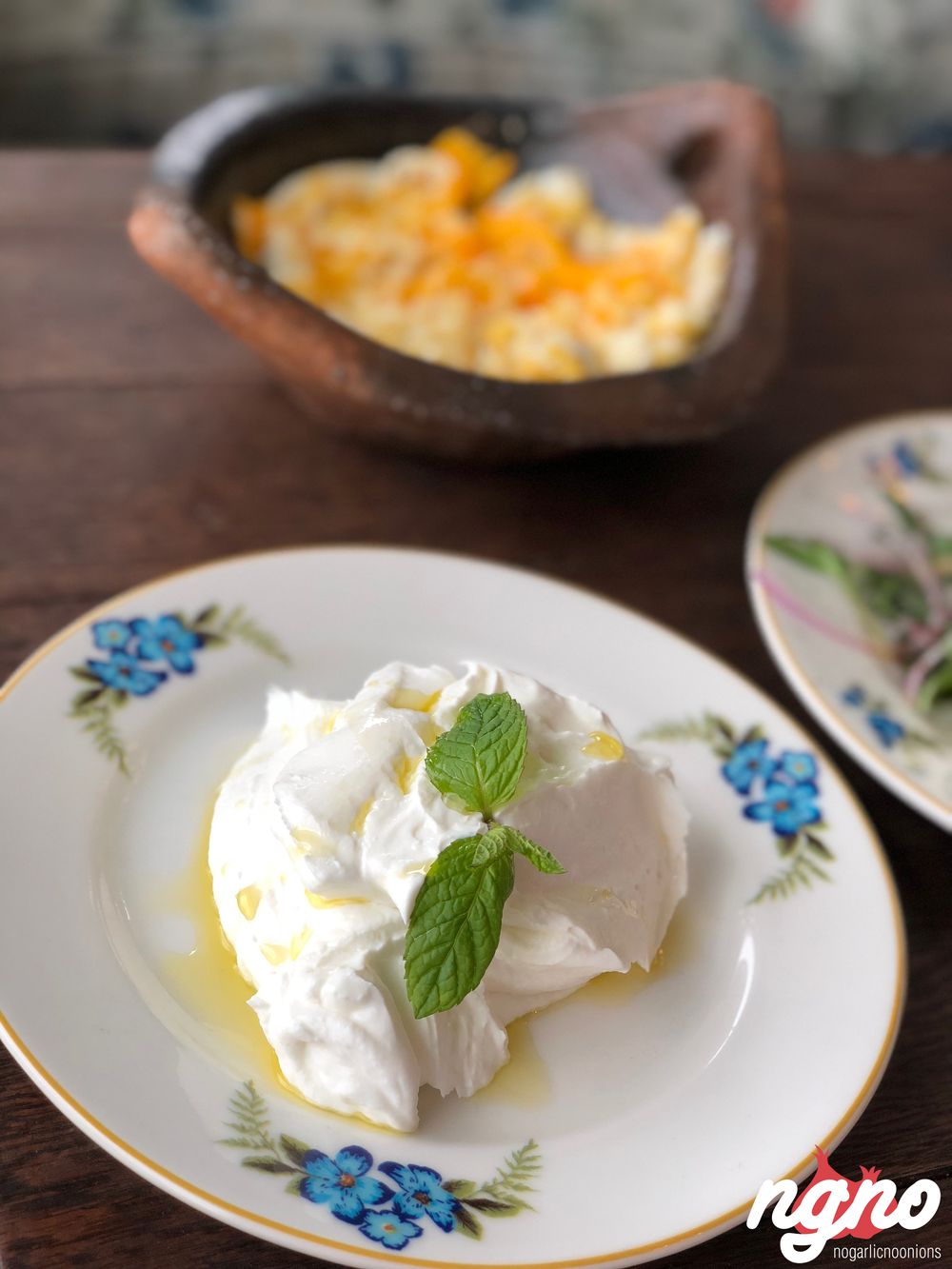 Kahwet el Mandaloun: A New Favorite Place

It was one of the few times when writing a review was not even planned. One of the few times when I sat planning to relax and enjoy the moment... but the experience was way too good not to be documented! Tonight's dinner was close to perfect.


Hotel Colibri Baabdat: A Great Breakfast!

I spent the night at Hotel Colibri in Baabdat... I woke up hungry and was ready to kick start my day with a proper breakfast... I honestly didn't expect to have such a good breakfast ... seriously the best of things can be found in Baabdat... Enjoy the photos! These images will take you to Baabdat in seconds...


Furn Emm Salim: Anfeh's Supreme Traditional Breakfast

My latest discovery is a must try! Emm Salim's bakery is one of the many places that have made Anfeh famous. Located in the old souk, the famous "Tahet el Rih" resort and surely the Phoenician sea fortress... Hidden in the old village with no signboard or name, Emm Salim's bakery is a place you should really want to try and is worth making the journey to Anfeh for.


Urbanista: Let's Enjoy Some Urban Bliss

I've been a fan of Urbanista since they first opened in Gemmayze a few years back. Serving tasty food in a unique ambiance filled with positivity and joy, Urbanista is the perfect way to start your day, stop by for a quick lunch or spend hours surfing the net relaxing on one of their designer sofas.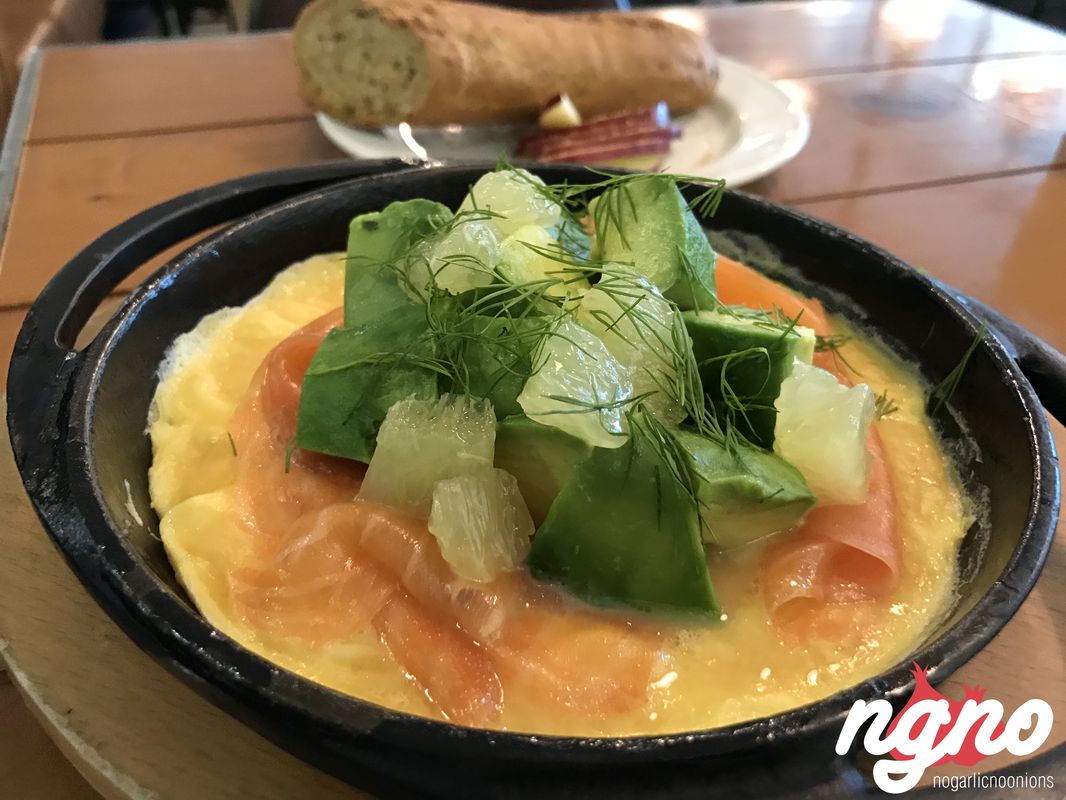 Breakfast at Casper&Gambini's ABC Achrafieh

My last visit to Casper&Gambini's (C&G) ABC Dbayeh was a great one. I remember enjoying a sandwich that made it into my Top 33 sandwiches in Lebanon, as well as a tasty fresh salad and a staff that has become more attentive…. I am back again but this time to its Achrafieh branch… It was early and breakfast was on the menu.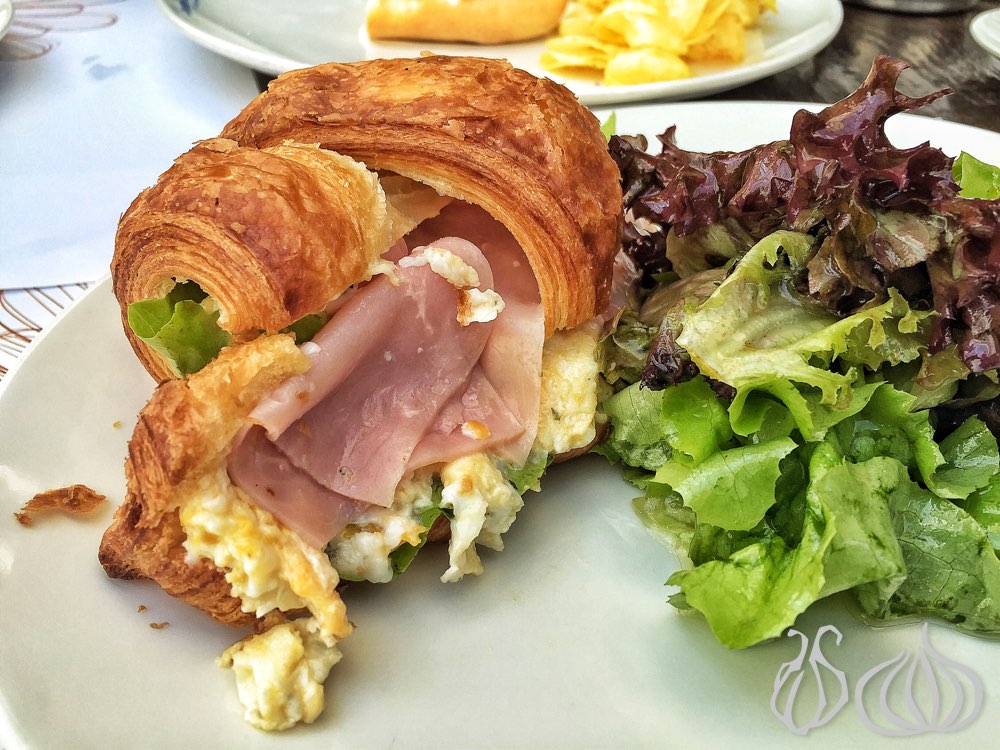 Monte Cassino Hotel: A Generous Breakfast with a View

The Monte Cassino Hotel, nestled on a beautiful hill in Tabarja overlooking Jounieh bay, is a place everyone has been talking about last summer. I couldn't come here earlier, but here I am and my plan is to have breakfast.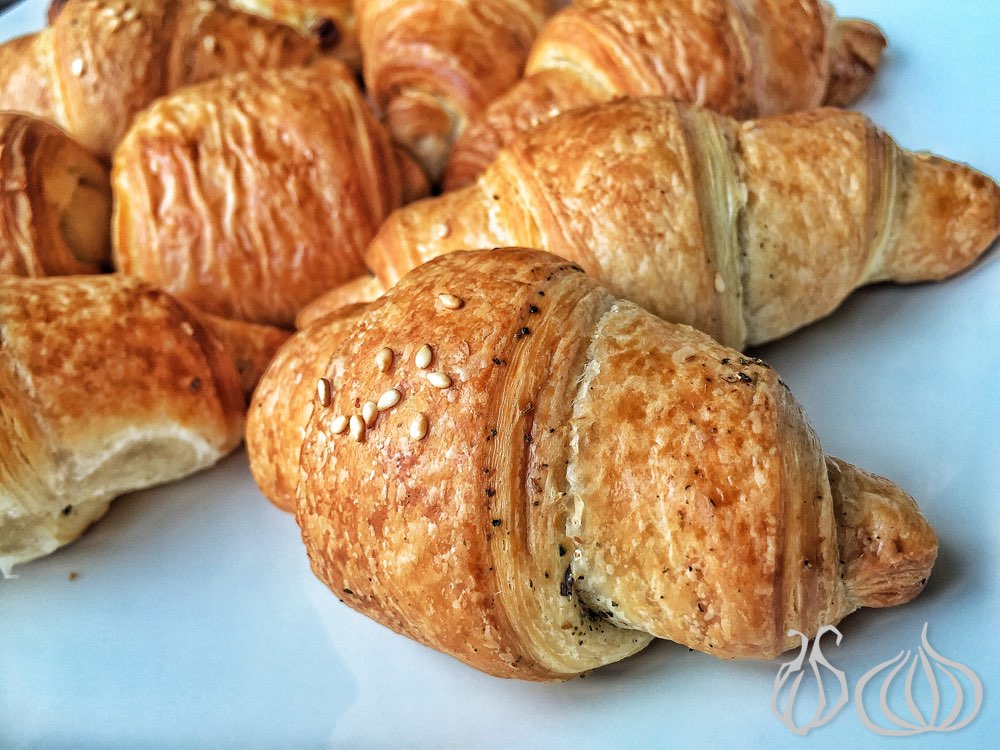 Em Bashir Faraya: One of the Country's Tastiest Saj Manakish

I'm back for this superb Saj Mankouche... I came across Em Bashir back in 2014, a lady who sits behind the window preparing saj sandwiches with a welcoming attitude. To tell you the truth, I was never a big fan of markouk. I always preferred the thick and fluffy manakish baked in the oven, but when I tried Em Bachir's markouk, my heart was struck, a coup de coeur if I may say so.
Furn el Sabaya: Your Unconventional Breakfast Stop

In the heart of Amchit, a town situated between Byblos and Batroun is a small bakery that's twenty one years old... It's not just any bakery but one that offers all things unique. This is a story of the Zgheib family, a united group of women who wake up daily with one single aim: "Preach the best of Amchit's culinary heritage." I know that this, is not a new place, but after trying their tasty wonders I realized how much I have missed in my life not having tried it before... It's worth talking about Al Sabaya.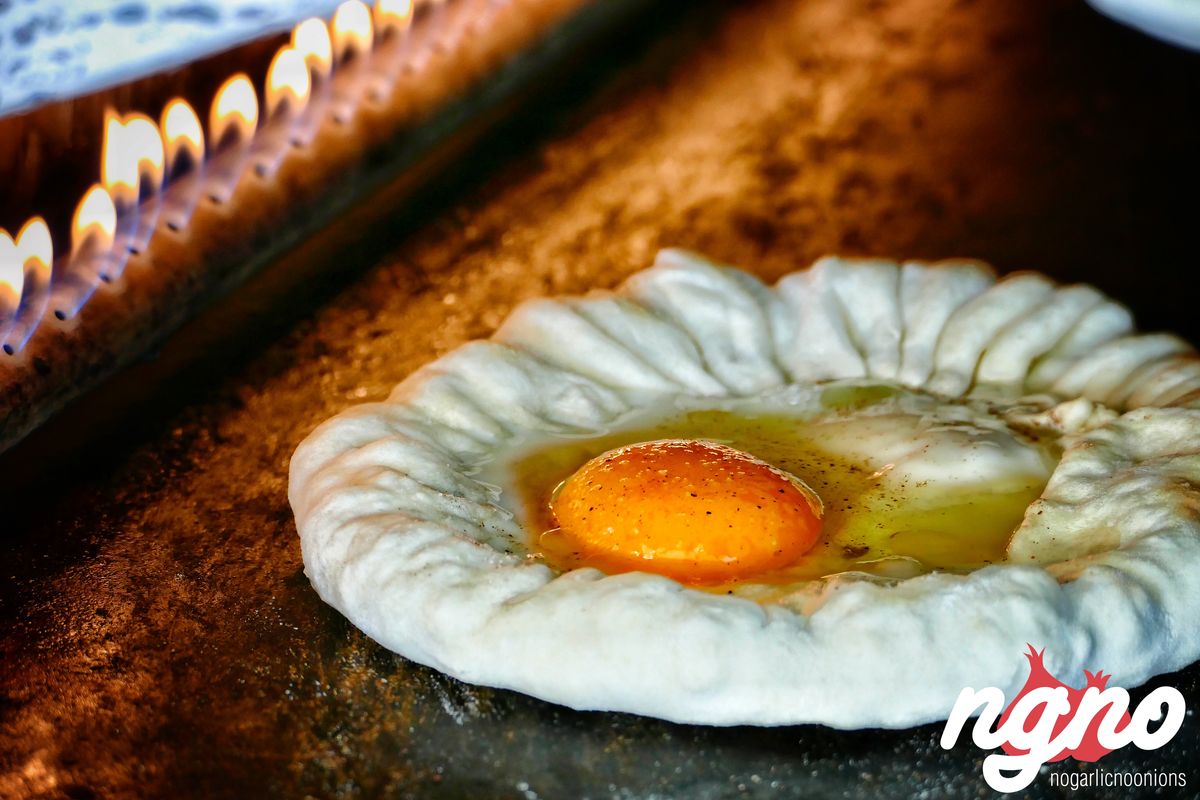 Breakfast at Mosaic: A Rich and Generous Breakfast in Beirut

One of the richest and most generous breakfast experiences you can imagine having in Lebanon can be found at Mosaic, Phoenicia's all day dining restaurant. With endless choices of food, the morning experience is indeed memorable from the welcoming all the way to dessert. On this beautiful Wednesday morning, I arrived around eight thirty to be welcomed by Sarah, a smiley and attentive hostess who insisted on showing me around before seating me at a table by the glass facade. Waiters smiling, enjoyable music, positive vibes, breakfast at Mosaic is not only for the hotel guests but for everyone who seeks a moment of serenity before a long and busy day.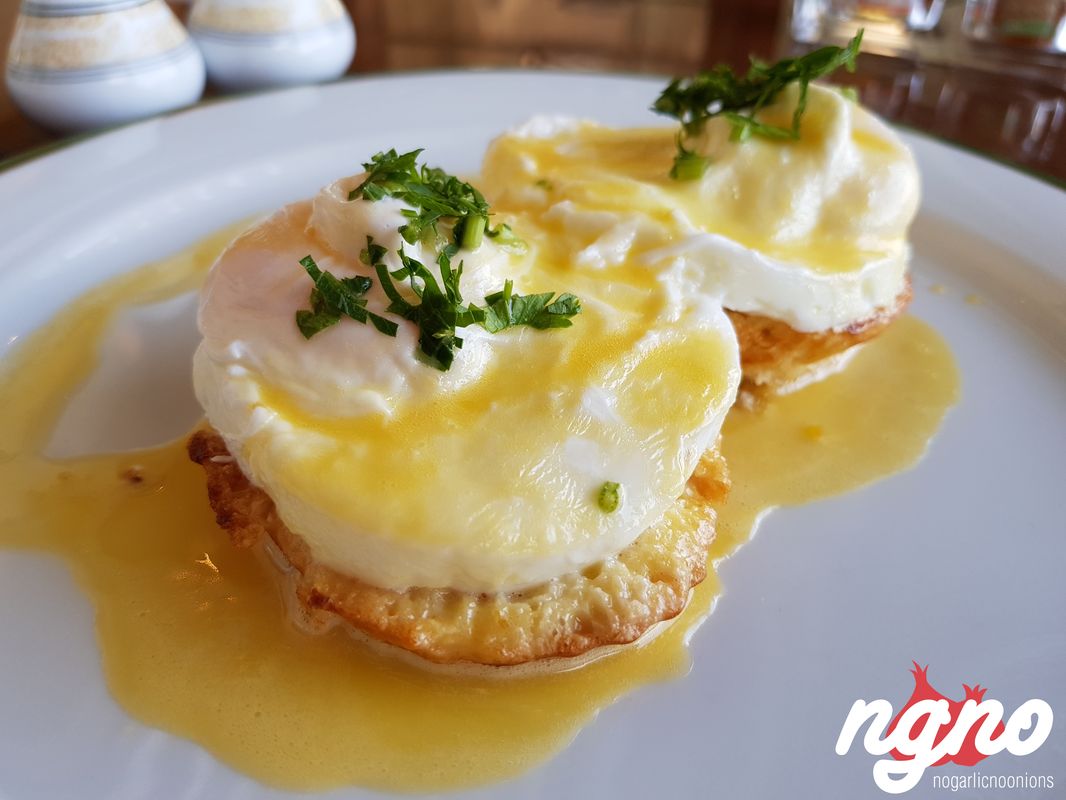 Safsouf: Maamoul Madd and an Exceptional Knefeh

Last year, in February, I had the chance to make an interesting discovery, to taste something unique that was completely new to me; it was the first time I drove down to Tarik el Jdideh, and I'm happy I did so... I was getting to know Safsouf, the Knefeh and Maamoul's madd king.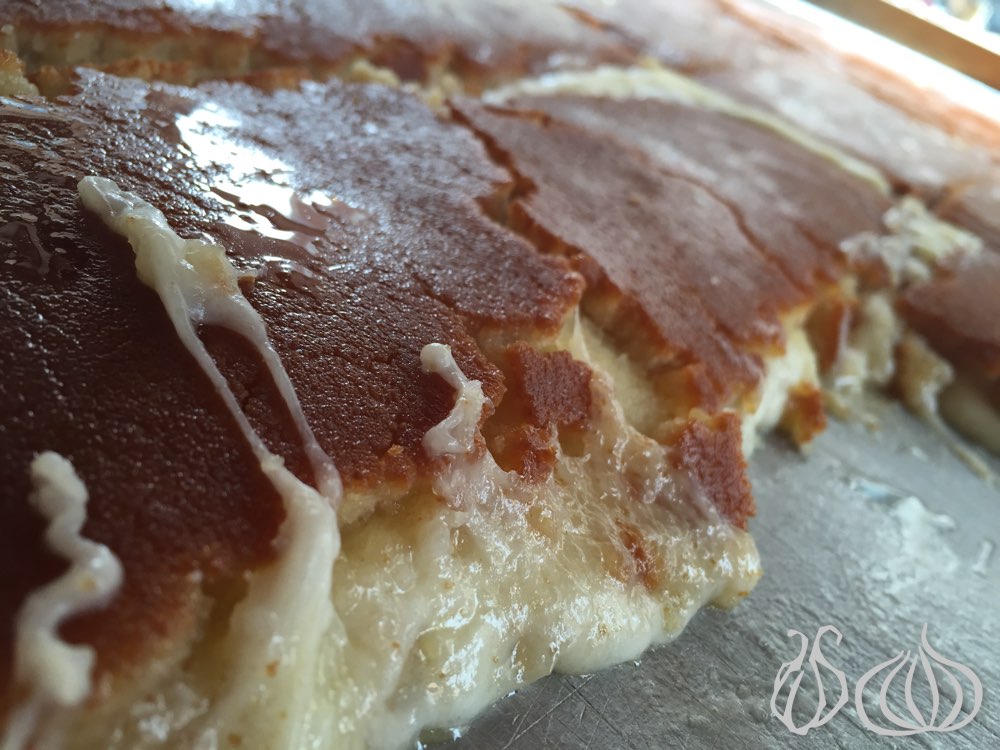 Dede Gourmet Bakery Kousba: Where Passion is Translated into Breakfast

She welcomes, she greets, asks for the order and makes sure it's prepared with love. Every tomato is washed, every cucumber is carefully cut... zaatar is spread, and cheese is layered attentively. Meet Dede, a passionate lady, a lover of life, a woman living to enjoy life satisfied with God's gift to her. Dede's is not your conventional eatery, but a bakery oozing positivity and fresh vibes.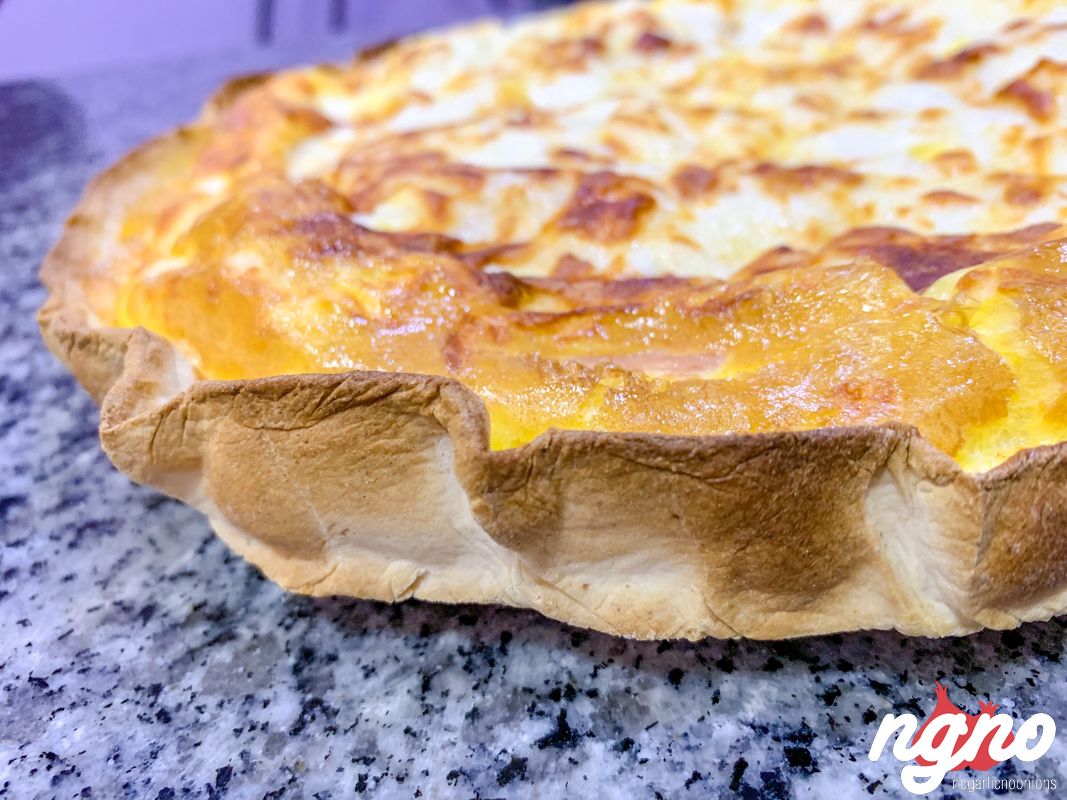 Fresh... and Healthy for a Guilt-Free Morning

Welcome to the world of health. White, light green and colorful posters take over this well-lit space, which is fitted with four square tables and a wooden bar overlooking the main street. I ordered and waited to be served. On the menu, displayed in on four screens, are the wraps, panini and salads, the life smoothies, squeezes and 100% pure juices, crepes, and espresso, as well as the healthy breakfast selection; behind the bar, three employees wearing hair nets, prepare the orders.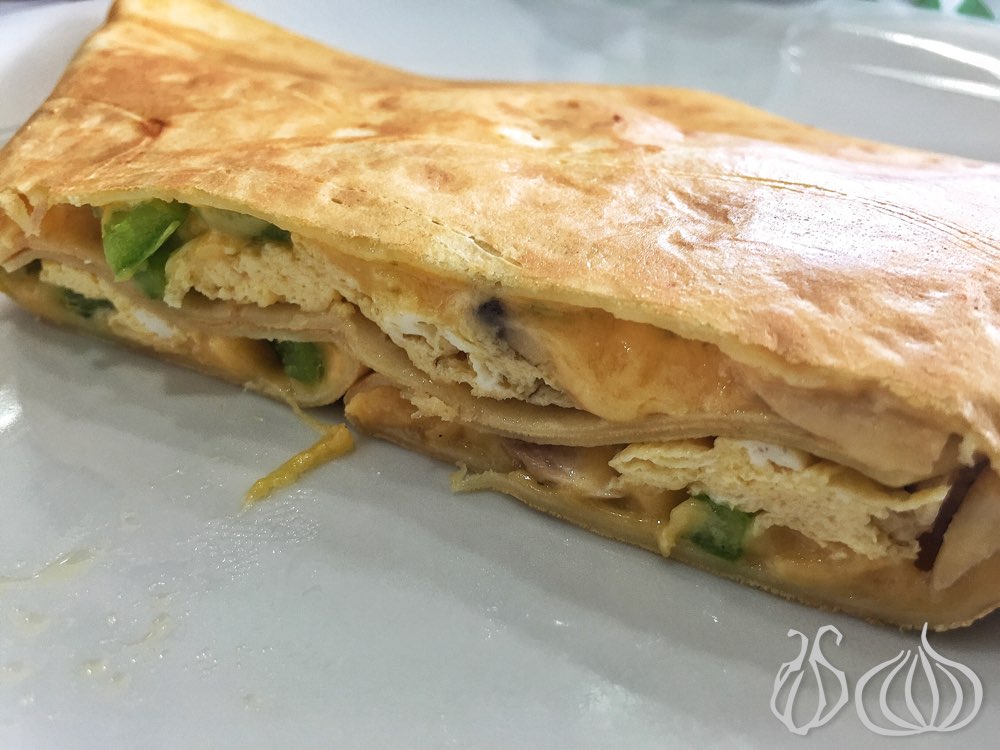 Let's Enjoy a Luscious Breakfast at Bar Tartine

I haven't been to Bar Tartine in a while now and decided to head down for a hefty breakfast before starting my day. I headed down with my family on a Monday morning to enjoy some of their luscious food served every day, all week. The popularity of this brand has lead to the opening of their second branch in ABC Achrafieh.
Woodbees: Fresh Sandwiches You Must Try!

Located on Zalka's highway, Woodbees is a casual restaurant by Wooden Bakery. Woodbees offers a selection of international sandwiches, Lebanese sandwiches rolled with flat-bread and salads picked from four corners of the world. Woodbees have upgraded its look from a fast food diner where you order over the counter to a more casual diner with an open kitchen and table service. The last time I was here was in 2015 and now I am back to check the upgrade.