This is a story of a country told through its magnificent food. It's a land called Lebanon where food plays a major role in uniting its citizens. For hundreds of years, traditional specialities have made some villages and cities famous for their offerings. Here I'll take you on a tour around Lebanon's best local cuisine.
One can't have it all; every village has mastered something, making its offering unique and discussed at tables around the country. Craving Knefeh, Kebbeh or simply Manakish? Each hidden gem has its own memorable type of culinary finesse. Let's start with the capital and take a tour around Lebanon where food is sexy, prepared with finesse, love, passion and dedication.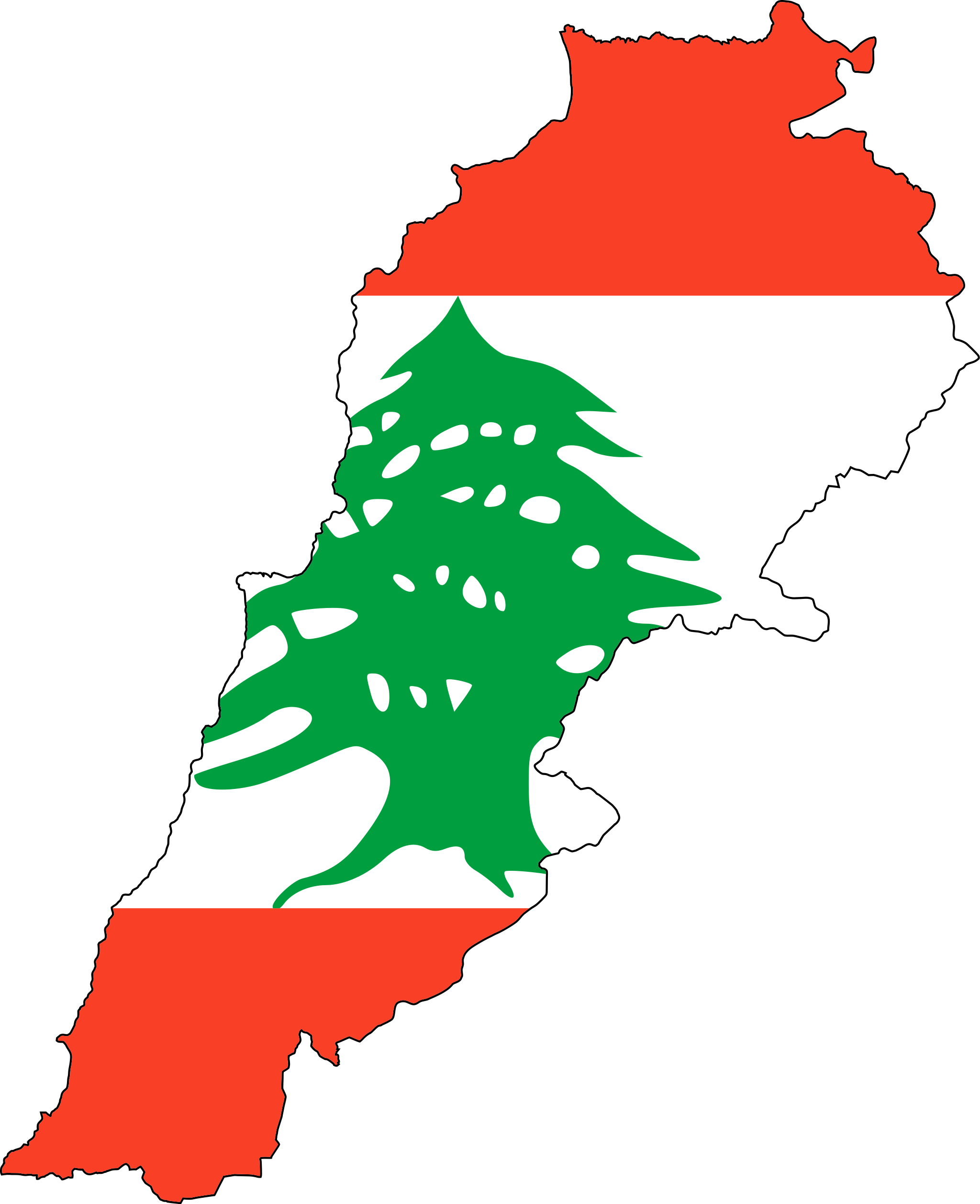 The villages and cities: Beirut, Tripoli, Tyre, Zgharta, Baskinta, Baalbeck, Saida, Jezzine, Wadi Chahrour, Zahle, Batroun, Jbeil, Bourj Hammoud, Khenchara, Hrajel, Al Mina, Chtaura.
The Tour:
Moufattaka, Beirut: Moufattaka is a yellow paste served on porcelain places. What makes it unique is the fact that it's served on porcelain plates and to date I don't understand why. This traditional dessert eaten during Ramadan is mainly made of turmeric, pine nuts, tahina and sugar. This thick paste, enjoyed with a spoon, is long awaited from one year to the next.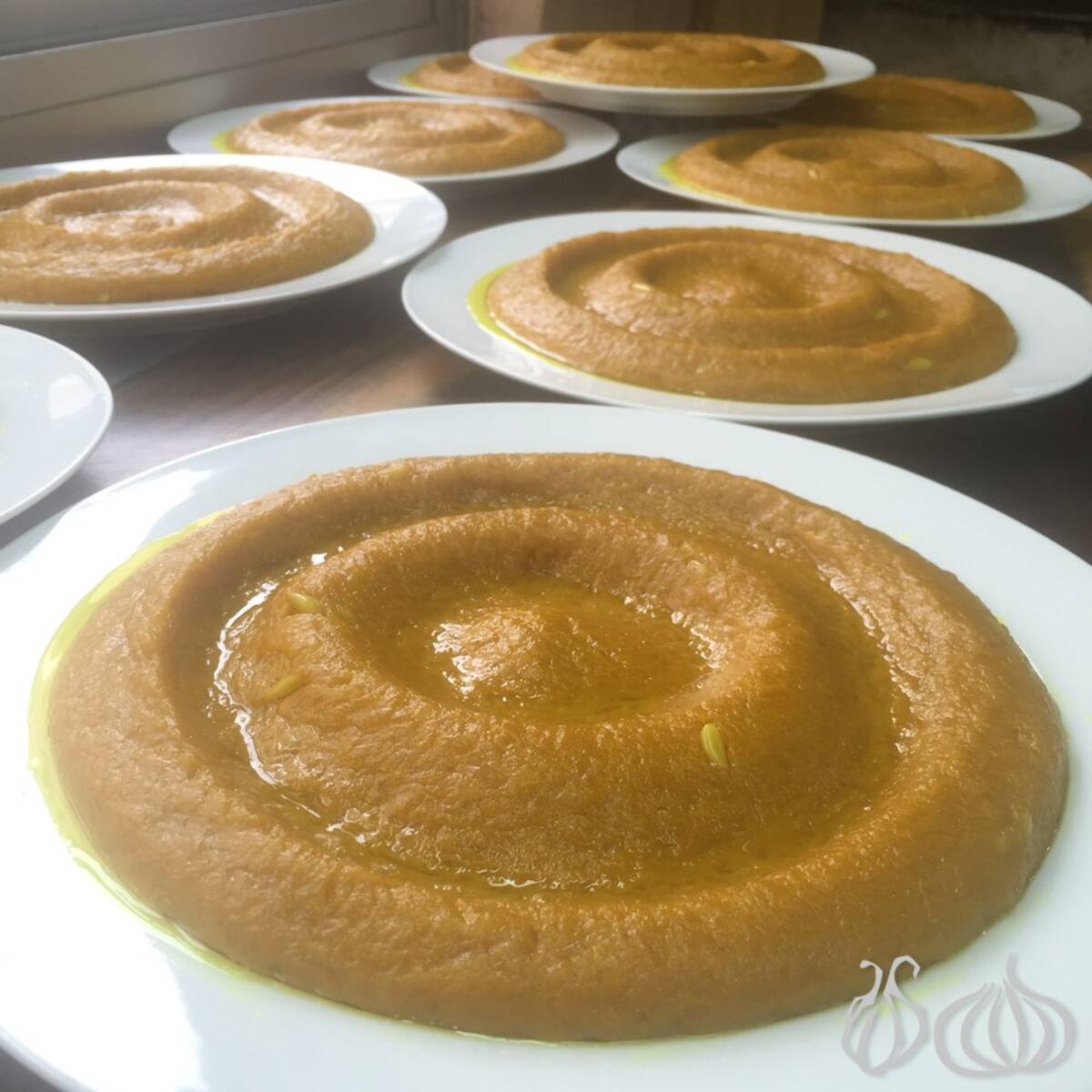 Jellab, Beirut: not every Jellab is Jellab. Jellab is intense in color, sweet, served with ice and pine nuts but, most importantly, it has a strong aroma and taste of "Bakhour". I've tried many and the best two remain those found at Al Antabli and Al Sawass.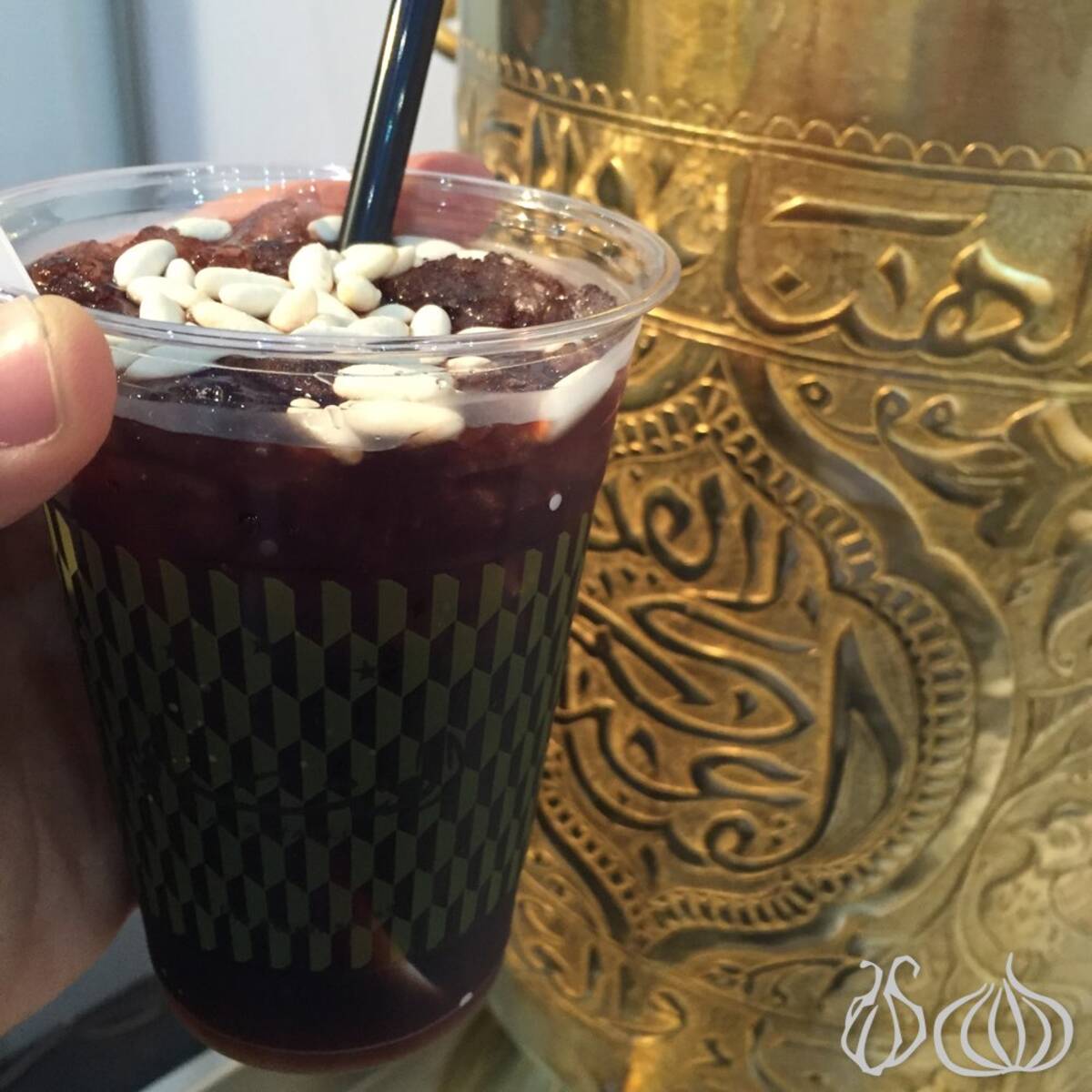 Fattet Hommos, Beirut: Al Soussi - he's the king, he's the master of this unique yet simple mix. Prepared with such finesse and knowledge that makes it clearly different from any other you will find in the 10,452 square kilometers of Lebanon. Driving his used metallic pan, he fires up the strong flames under it, throws in a chunk of gee, sprinkles some pine nuts and prepares to add them to the main fatteh mix. Fatteh is simply grilled bread, laban and chickpeas. What makes Al Soussi's fatteh unique is how Raji crushes bread in a bowl, adds hot chickpeas, cold Laban and again more bread... And here comes the secret, adding boiling gee to the upper layer of toast - transforming it into fried bread while warming up the cold Laban. It's a show you surely want to have on camera.
Foul and Hummus, Tyre: every other Mechwar episode, we have a foul and hummus breakfast, but one remains my favorite. He's called Mazraani and he's been serving breakfast in Tyre for the last half century. 15 long hours is the time it takes to cook those fava beans. Every night, the man and his son prepare the beans in a metallic pot and leave them to cook in hot sand while they lose their crunchy, chewy texture. The love and passion, the smoothness and intense flavors are not found anywhere else. Mazraani is where I eat foul, balila and hummus in Lebanon.
Znoud el Set, Tripoli: you can't say 'Tripoli' and not say 'oriental sweets'. I personally call it the international capital of oriental sweets, and I'm right to do so. Oriental sweets, but not any oriental sweets - those filled with Kashta (clotted cream). Znoud el Set is one of the rare delicacies I savor while my eyes are closed. I take the road all the way up to Tripoli to enjoy a portion of three Znoud el Set served warm and drizzled with sugar syrup. A light crunch followed by a heart of extravagant enjoyment. My second favorite would be Halawat el Jeben.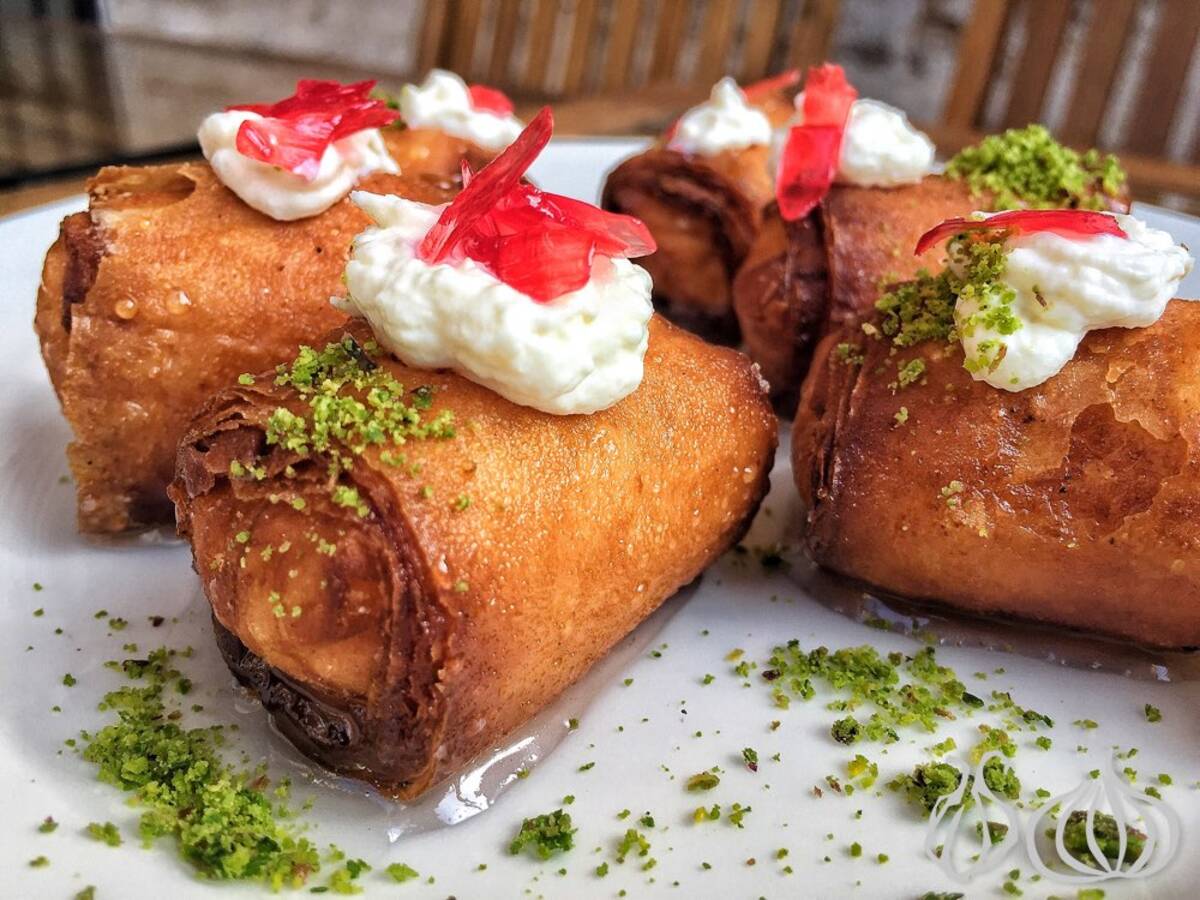 Halawat el Chmaysseh, Tripoli: I've been to Tripoli ten times this year and stopping at Haddad for Halawat el Chmaysseh is much more than a ritual, I'd say it's a must. Imagine this gooey mix of rice cooked for more than seven hours, mixed in powdered sugar then stuffed with Kashta. I dream of this, I talk about this daily like it was a medication. It is a superb creation one should have at least once in a lifetime, it is a necessity. Visit Tripoli.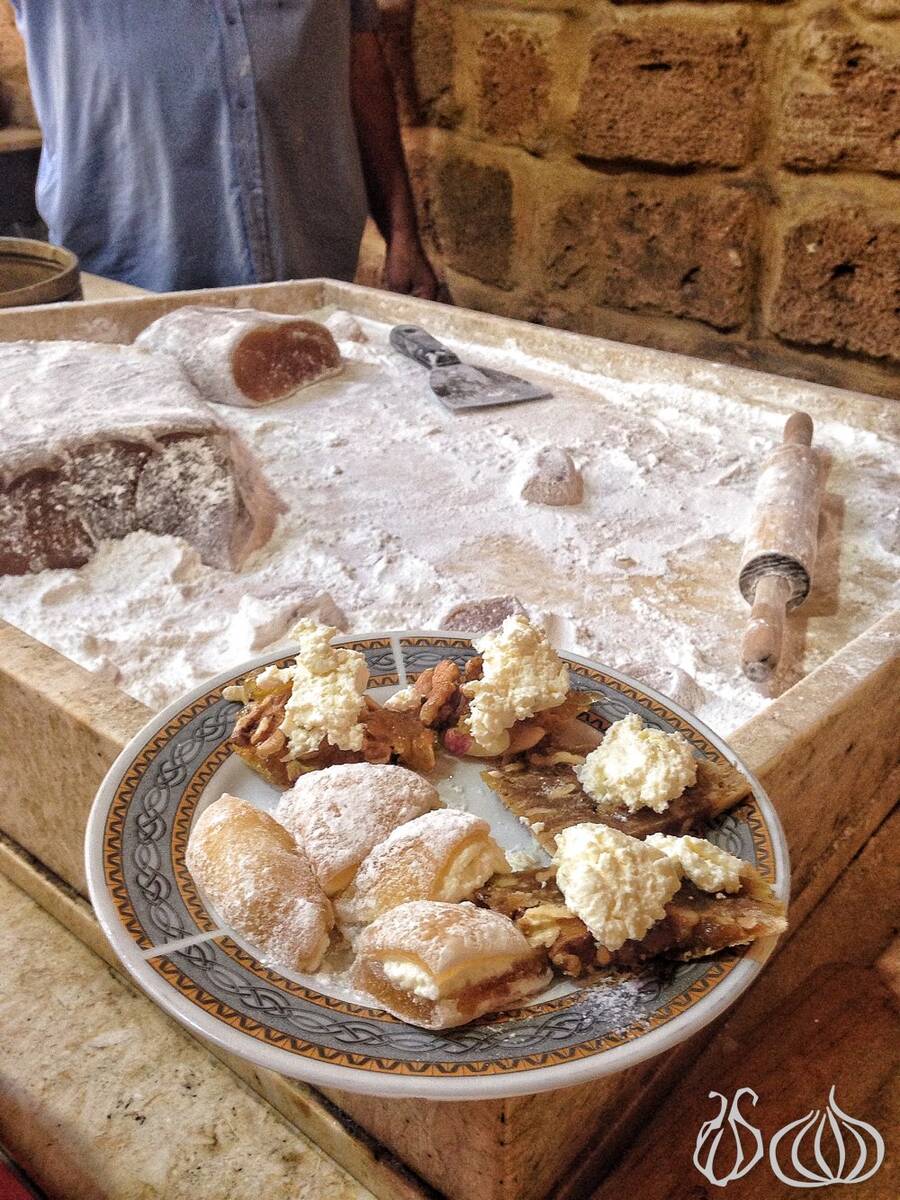 Mchabchalleh, Zgharta: there are two different ways of doing Halawat el Jeben - the Tripolitan way making it thin and smooth before filling it with Kashta and the Zgharta way, leaving it thick and rough giving it a stronger texture and more flavor. I had this for the first time a week ago and can't stop thinking about it. Honestly, they know something about food in Zgharta. Which brings us to the next recommendation.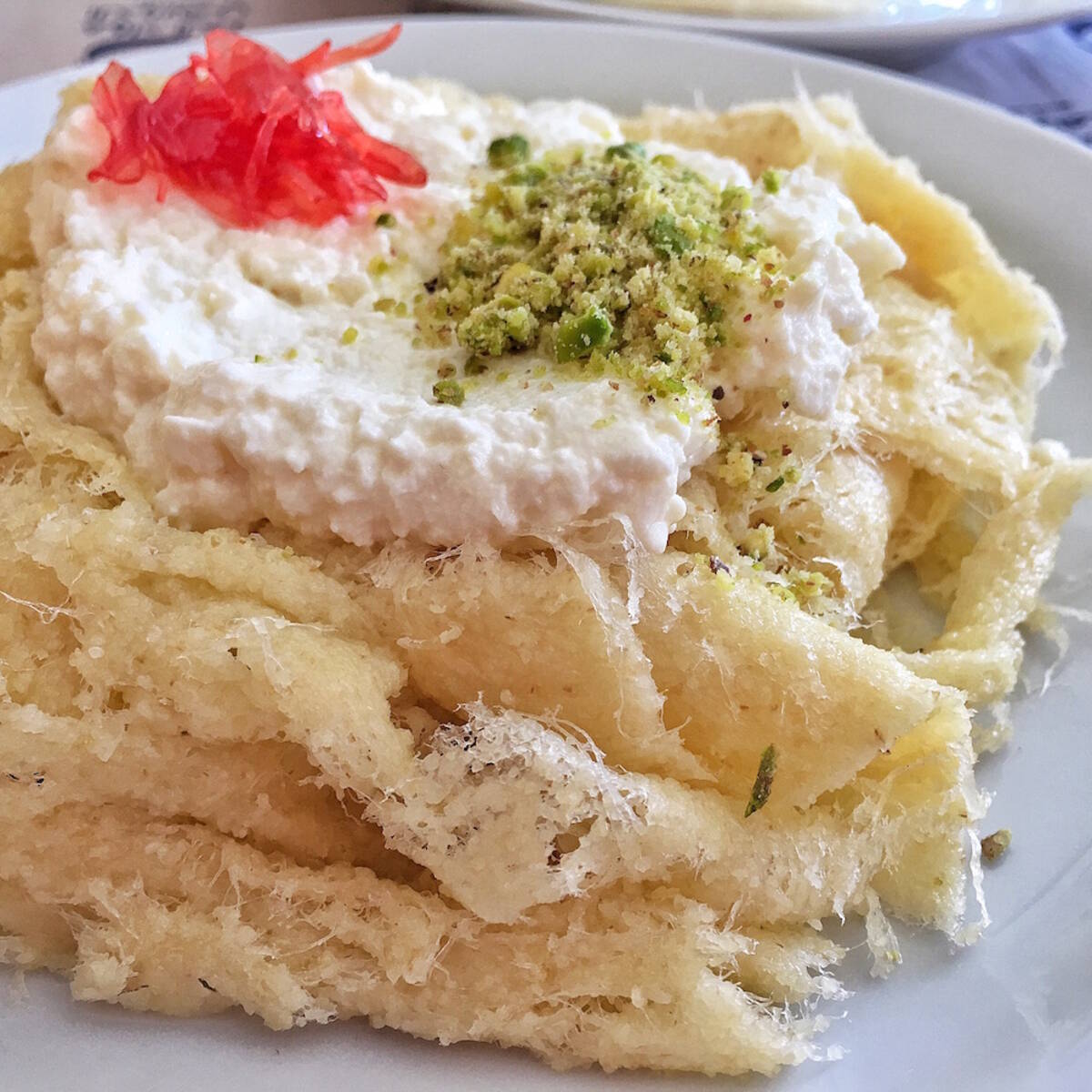 Kebbeh, Zgharta: Kebbeh is to Zgharta what fuel is to your car. Zgharta even has bakeries for Kebbeh like we have ones for Manakish in other parts of Lebanon. Kebbeh is prepared by masters - housewives who have learned its art from their parents. Large metallic trays covered with raw meat, decorated with style, filled with oil to the top and sent for baking. LBP2,000 is the price and they're baked in a stone oven overnight, one that's fueled by petrol which reaches very high temperatures, giving this Kebbeh a thick crispy envelope and a firm heart. Zgharta has different kinds of Kebbeh, with gee, with onions, with hummus, with fish, in pockets or simply with no additives, all best enjoyed with hummus and labneh.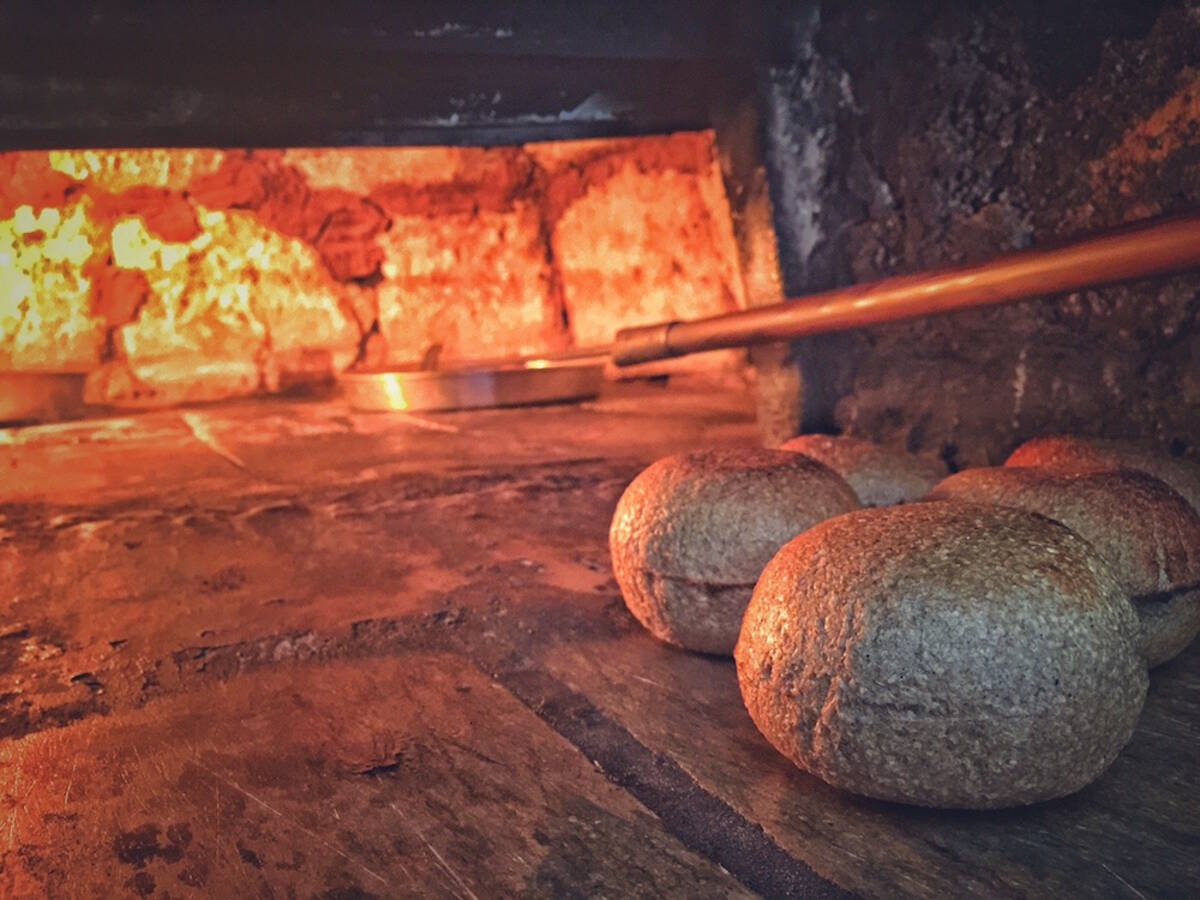 Mankousheh Kawarma w Jebneh, Baskinta: watching a video or reading an article about Krikor makes you drool. It's the heart-attack mankoushe, but wait until you've tried it. Made by hand for the last fifty years, the dough is handcrafted at 4am and no machines can be found in his shop. A round dough covered with butter, topped with cheese, two eggs are broken on it, kawarma is added, more of this three cheese mix and then it's baked. Oh my God! You will scream. The Mankoushe is left in the oven to cook calmly, not touched or turned like other bakers do. Now that the cheese has melted, gee is added on top for even more enjoyment.
Kafta Nayyeh, Baalbeck: fresh from the butcher or, let's say more specifically, found at the butcher's. I walked in and asked to taste their raw kafta, which they call "3a Sikh". The butcher happily welcomed me and sent his boy to buy some vegetables and fresh bread; we were ready to have breakfast in Baalbeck, daw Kafta on the butcher's table. It's delicious to say the least. Raw meat is mixed with chili pepper, an onion, parsley, mint leaves then thrown on the wooden board to be shredded and mashed. He cuts, mixes, adds salt and pepper, then cuts again as if he was fighting with the mix, an art he has been mastering since he was a kid. Tomatoes arrived, cut in slices they were ready to be enjoyed with the meat. As generous as people living in this city, their food is full of life.
Sfiha, Baalbeck: many tried to claim it but when they do Baalbeck reconfirms itself as the creator and the best source of meat Sfi7a in Lebanon and probably in the world. Sfi7a is not a meat loaf, it surely isn't a Lahme Beajine, it's not a mini bite you eat before lunch or dinner, Sfi7a is the medicine of Baalbeck. A special dough filled with fresh meat mixed with tomatoes and onions, bakeries here prepare Sfi7a and nothing else. It's so yummy, every bite reminds you that the long drive up to Baalbeck is worth it. You can easily have a dozen Sfi7a for lunch in Baalbeck, enjoyed with Laban Ayran, or continue until you feel like exploding.
Knefeh b Jeben, Saida: many won't like this, many will be offended, pastries and whole villages alike think they know what a Knefeh is... I'm sorry to inform you, but Saida has the best Knefeh and not the North. Al Jardali's Knefeh is this very thin Knefeh stuffed in a super soft bun covered with sesame - Knefeh produced a la minute which the shop sells in minutes. A large round tray disappears in less than 10 minutes. The cheese is so elastic and rich, the semolina is soft not crunchy, the right quantity of sugar syrup and the memorable bun. Wrapped like a Lebanese sandwich, this particular Knefeh from Saida will make you change your perception about our local breakfast.
Sahlab, Saida: his name is Hankir and he's been producing Sahlab since the age of 6. Unfortunately for Lebanon, his kids are not here to help him and are not learning the business. Hankir produces "The" Sahlab, one you have never had before. During summer days, Hankir sells milk related desserts like Mouhallabiya and Riz b Halib. Rich and made with such fine know-how, visiting Saida for Sahlab should be a monthly ritual.
Khebez 3al 7atab, Jezzine: Al Za72a is his name and bread is his specialty. Under the roof of this very old house is a bakery which has made Jezzine proud. If Jezzine is known for its knives, I'd say it is even more famous for its bread. A handmade thick Lebanese bread sold by the dozen is wood baked by a man with a cloth wrap around his head. People come from all over the country to meet him and buy his bread. Below road level is a dark space where dozens of people wait to be served. My recommendation: open the loaf, spread two balls of goat cheese Labneh with a bit of olive oil and toast it so it crunches hard. That's what I need! Not only that but wait until you've tried his Manakish. Zaatar, simply Zaatar, a super fluffy bread like a kind of pillow ... it's addictive. Searching for Lebanon's best Mankoushe, it's surely in the top three.
Labnet Me3ze, Jezzine: big balls of goat cheese Labneh, cut one in half and put it calmly on your tongue. Press it up to your palate and feel its richness. Firm Labneh infused with olive oil, aged for six months and ready to be enjoyed as is, with no bread. Not all goat cheese Labneh is good and the ones we find around town are sticky and taste commercial. You probably have to try Jezzine's to understand what I mean by the best Labneh in town.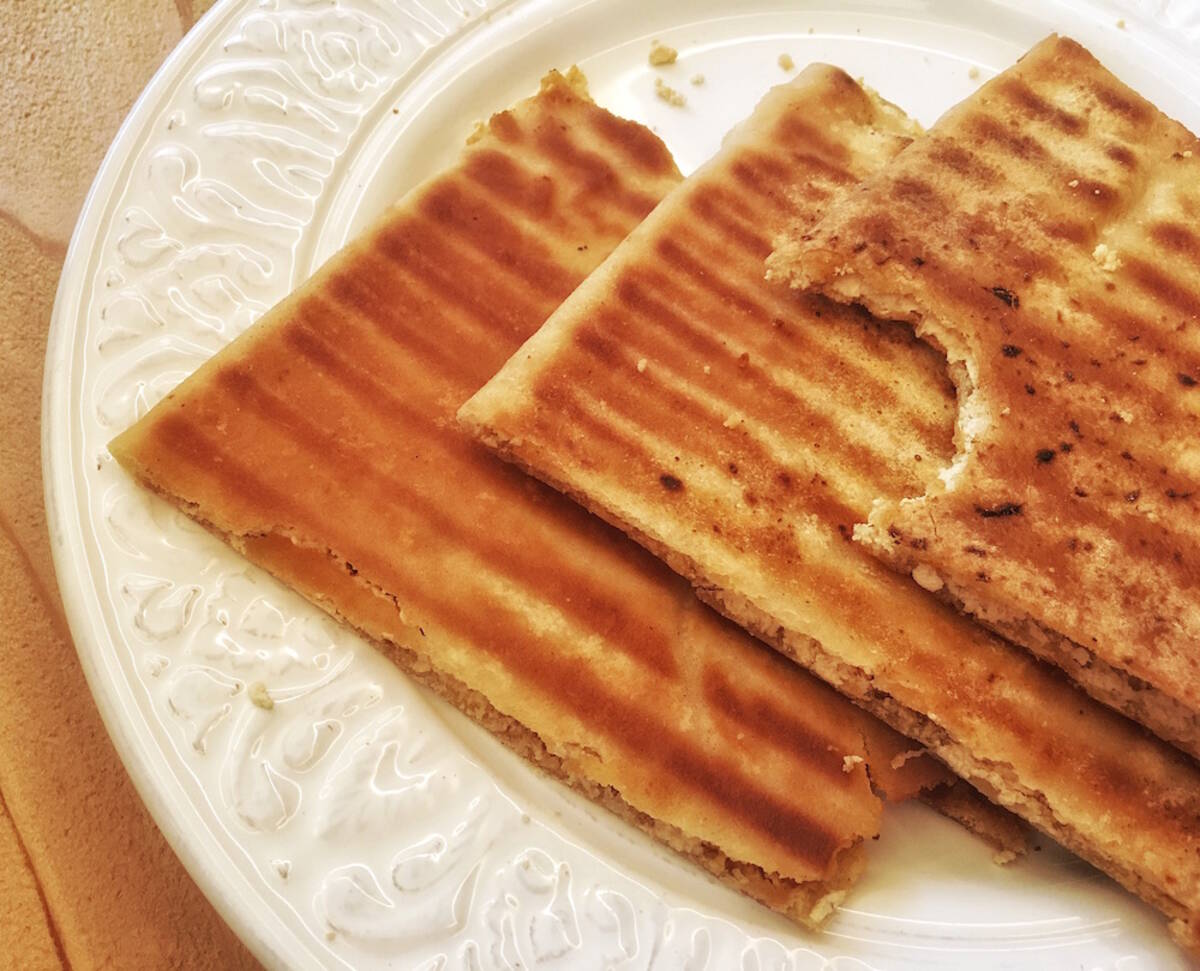 Karabeej, Wadi Chahrour: Karabeej are enjoyed all year long when Maamoul are only an Easter delicacy. Hard and crunchy, sweet and unpleasantly big, Karabeej around town are not real Karabeej, they are what we think they are until you've tried Chidiac's. A big, lightly golden smooth dough is filled with crushed pistachio, a shiny mix crushed to perfection, crumbling under your teeth, exploding in flavors. Next to that comes the egg-free Natef the country knows him for. If you read my blog, you'll know how I feel about those karabeej; you might have tried these before, because many restaurants sell them and pretend they are their own.
Kaak b 7alib, Zahle: round Kaak, tender juicy and sticky Kaak made with milk and covered with gee giving them a shiny touch and a rich moist feel. Family members produce them for me, I have received Kaak from the Bekaa, bought some from the supermarket... Wait until you've eaten just one of those cookies and be prepared to devour the bag. Close your eyes and feel it melt under your teeth, sticking smoothly to the sides of your cheeks and exploding with strong milk and sweetness. "Oh Mama Mia!" you will shout!
Laymounada, Batroun: famous for a reason, Batroun's lemonade has made it to the world. It is famous because it needs time to prepare using a specific kind of lemon and lime, they're soaked in water and sugar, they're squeezed and served chilled. That lemon that tickles your throat, that freshness, balanced sweetness, pure pleasure. My wife's lemonade is surely memorable, but visiting Batroun and drinking their treasure has a certain nostalgia.
Kaak Hawa, Jbeil: they're also called Kaak b Semsom. They look like balls, thin dough, crunchy like biscuits, loaded with roast sesame, ready to be dipped in olive oil and labneh. Several bakers produce these Kaak in Jbeil. Grab one and enjoy breaking it into a hundred bits. It explodes and then comes the time to nibble on them one bit at a time. You can buy them in nylon bags and they do last at home for a couple of weeks.
Soujok and Basterma, Bourj Hammoud: since we were kids our parents told us about Armenian cuisine which we only had at our friends' homes until recently. Armenian cuisine has now become famous, more of a trend, restaurants have mushroomed around the country and a new concept emerges: Armenian fast food eateries. Two main things they do really well are soujok and basterma. When I want to eat soujok - that's once a year because it's loaded with garlic - I get it from Bourj Hammoud. It's strong in color and flavor, thick and juicy on the inside with this red spiciness that's unique to Bourj Hammoud's famous treat. A shawarma version has recently been developed. Basterma is a local version of Parma ham. Cured in its juices and surrounded by "chamann", Basterma is smelly but tasty at the same time.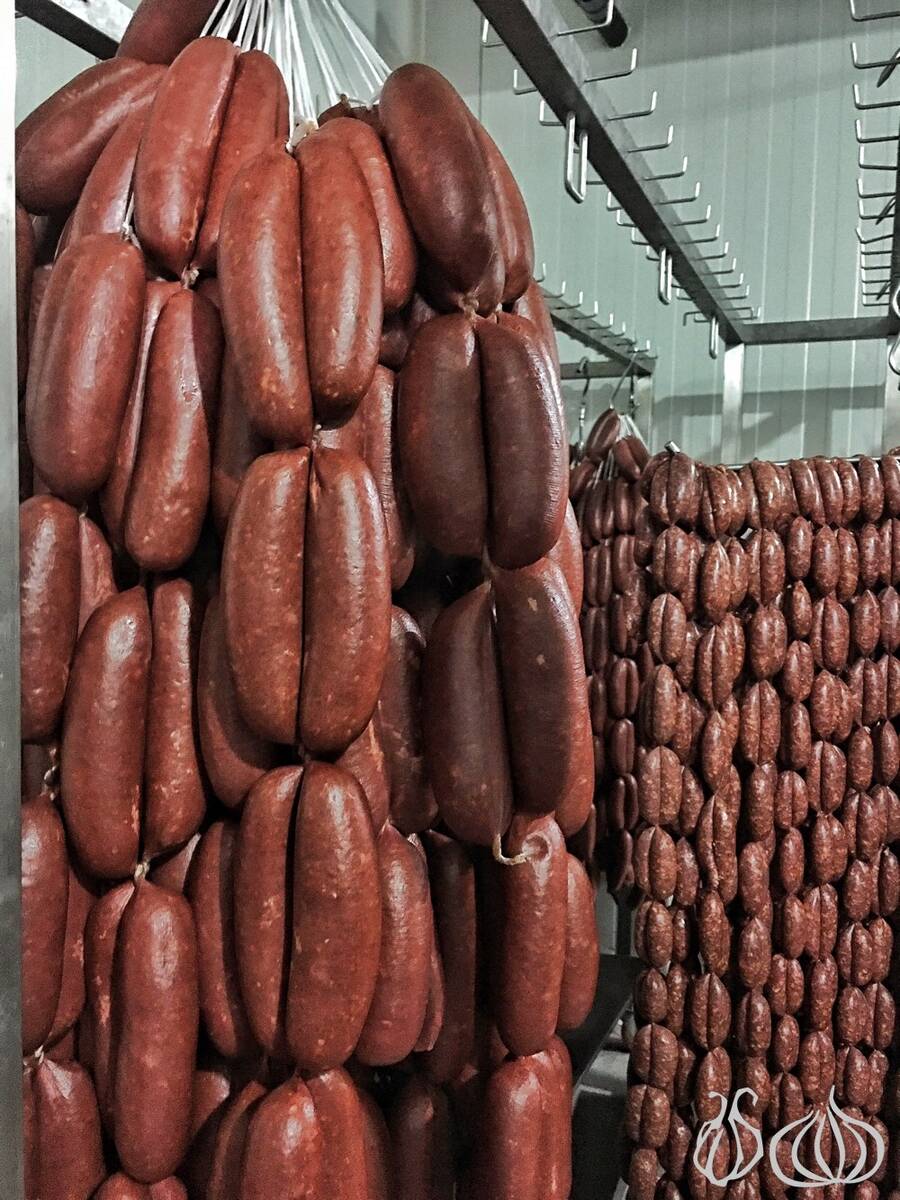 Khebez 2erben, Khenchara: "2erben", or bread we have tasted at religious gatherings, originated in Khonchara. Produced by hand it takes more than three hours to finish while we devour it in minutes. It's flour, sugar, ma7lab and blossom water mixed and left to rest before going into the oven to bake; once on a metallic sheet and once directly on the oven floor. Fluffy and airy, this bread is perfect to enjoy with Nutella or savory ingredients like cheese and ham. I remember taking it with me to school - it's filling bread after all, with a certain magic.
Jebneh Me3ze Baladieh, Hrajel: as long as I can remember, we've had white cheese at home. Balls of moist and soft cheese left to bathe in their salt water. "Jebneh Baladieh" produced by local artisans, outdoor farmers who live in the forests of Keserwan running after their goats. I'm not sure if you know what I'm talking about, but this cheese is like none you've bought at the supermarket. It's different in texture, shape, taste and acidity. So soft it's enjoyed on toasted bread or wrapped with Markouk Saj bread.
Samkeh 7arra, Al Mina: Samkeh 7arra - spicy fish - or for any other kind of fish, I'd say go to Tripoli. We do have many coastal cities but in my opinion, as they know how to prepare it in a street food way, at Al Mina fish is especially memorable. Abou Fadym - the famous sandwicheria or Al Sayad, both fish restaurants who sell hundreds of sandwiches daily. Go, you won't regret it. Tahina and spices, the purée-like mix is ready to be spread on a sandwich and toasted, served with pickles and tomatoes. Lovely.
Dairy products, Chtaura: the same box of Labneh tastes different in Chtaura, a truth no one can explain. Up the road to the Bekaa, stopping by Chtaura has been a tradition for centuries. Here, ask for a Saj Labneh sandwich with olive oil and a sprinkle of zaatar and finish it with a sandwich of "2arishe". The bread is different and the sandwich content makes Chtaura a reference point for dairy products.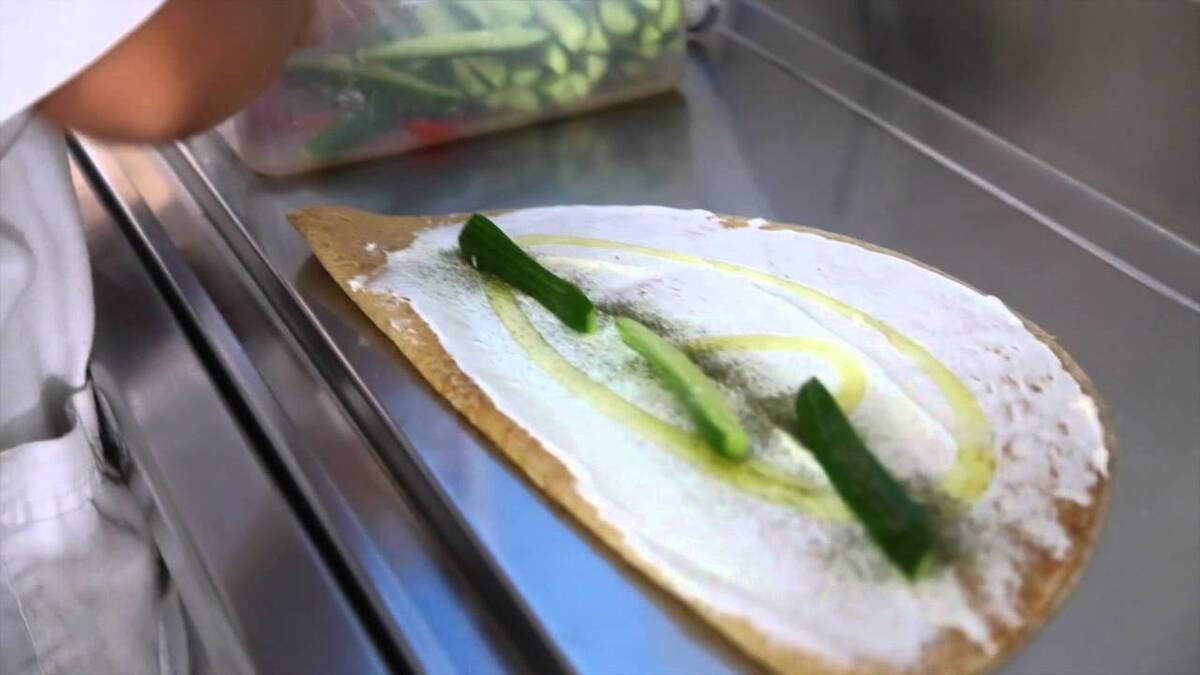 And the list goes on... Lebanon: the land of delicious food; Lebanon, where food is sexy, prepared with passion and dedication, where locals take their meals seriously, mastering the art and passing it from one generation to the other: LiveLoveLebanon!